Insurance for Continued Health
| December 14th, 2017
Understanding insurance options and guarding good health, a two-pronged approach
---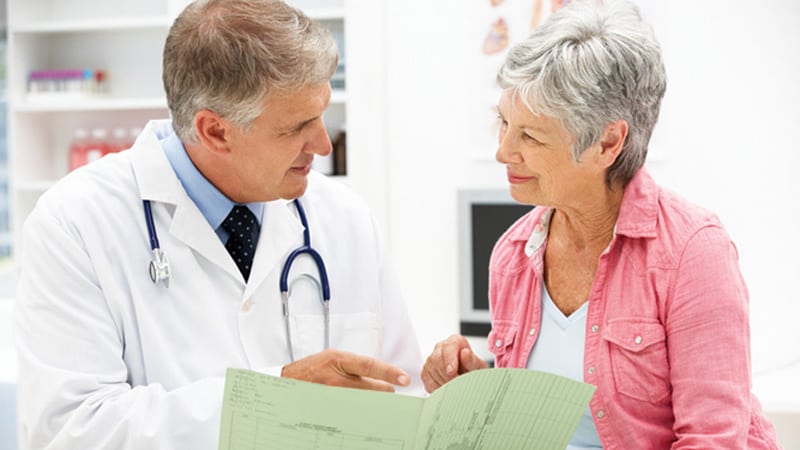 The new year is a cause for celebration, seeing friends and family, reflection and introspection, and of course, making resolutions that probably will not be kept. The beginning of each year is also the time when many re-evaluate and enroll or re-enroll in their health insurance plans. Seniors often have many choices and options for health-care coverage depending on employment status, financial position, overall health and even whether they've served in the military. And being proactive by taking one's health into one's own hands is perhaps the best health supplement around.
Insurance and Supplementals
Most Americans age 65 and older who worked and paid taxes have much of their health-care needs covered by Medicare – the single-payer, national insurance program administered by the U.S. federal government. Medicare covers about half of the health-care charges for those enrolled, and enrollees must then cover their remaining costs either with supplemental insurance or separate insurance or pay out-of-pocket. Medicare Part A covers hospital and hospice services; Part B covers outpatient services; Part D covers self-administered prescription drugs; and Part C is an alternative to the other parts intended to allow experimentation with differently structured plans. Non-covered services may include dental, hearing, vision and long-term care. In fact, Linda Tsironis Caruthers, CSA, LTCP [long-term care professional] of Long-Term Care Consultants, says that the largest gap in health-care coverage today is long-term care planning.
Supplemental insurance is extra or additional insurance that can be purchased to help pay for services and out-of-pocket expenses that primary insurance like Medicare does not cover. Certain supplemental insurance plans will pay for out-of-pocket medical expenses such as deductibles, copayments and coinsurance premiums.
Some seniors may qualify for Medicaid, our country's social health-care program for families and individuals with limited resources. Although jointly funded by the federal and state governments, Medicaid is state-managed, and each state has the discretion to determine eligibility and how it implements the program.
Anyone who served in the active military and was discharged or released for any condition other than dishonorable generally qualifies for health-care benefits through the Veterans Health Administration (VHA). Most veterans who have served 24 continuous months (or the full period for which they were called to active duty) are eligible. Once enrolled, the veteran remains in the VHA system and can have access to its health benefits. The VHA is the nation's largest integrated health-care system, providing care at more than 1,200 facilities, including 170 medical centers and more than 1,000 outpatient sites and clinics.
Although they are not considered direct or supplemental insurance per se, Health Savings Accounts (HSAs) and Health Reimbursement Accounts or Health Reimbursement Arrangements (HRAs) are other options that can help make health-care services more accessible and affordable. HSAs are tax-advantaged, medical savings accounts available to taxpayers who are enrolled in a high-deductible health plan (HDHP). The funds contributed to HSAs are not subject to federal income tax at the time of deposit and they automatically roll over yearly when not spent. HSAs are owned by individuals, which also differentiates them from company-owned HRAs.
Such HRAs are employer-funded health benefit plans that reimburse employees for out-of-pocket medical expenses. These accounts must be integrated with a qualified, employer-sponsored health insurance plan, and through their funds, employees are reimbursed tax-free for qualified medical expenses up to a maximum amount per coverage period. HRAs reimburse only agreed-to items that are not covered by the employer's standard insurance plan, such as copayments, coinsurance, deductibles, etc. Employers set all HRA parameters, and unused dollars remain with the employer (unlike HSAs).
TAKE ACTIVE CONTROL OF YOUR HEALTH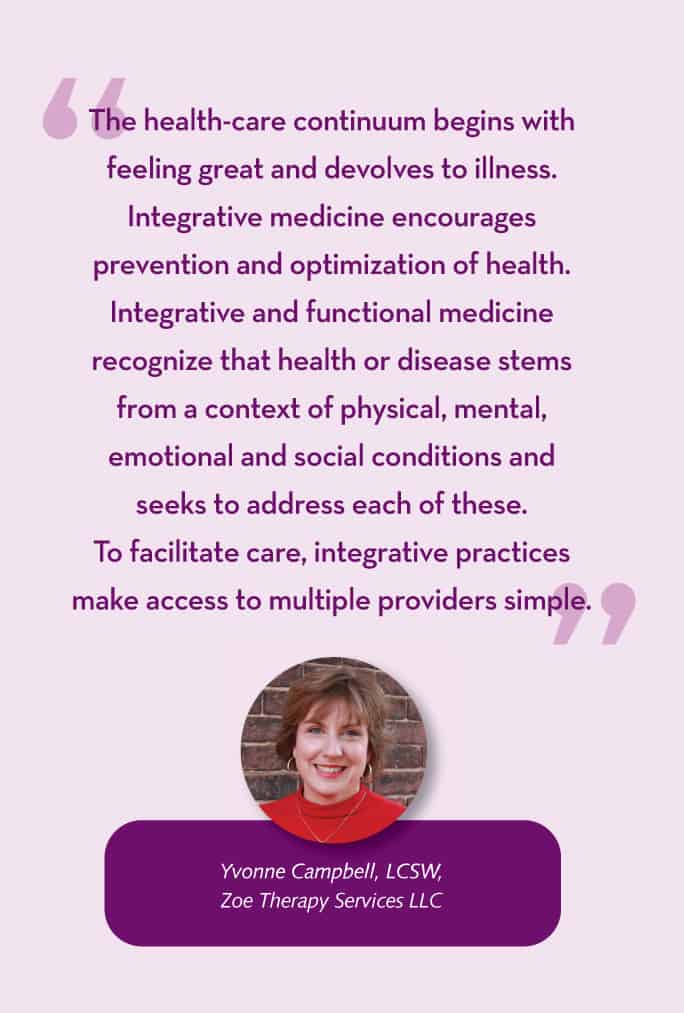 Perhaps the best supplement to even the most generous insurance plan is being serious and responsible with one's own health. The first step as a savvy health consumer is being well-informed. While there are myriad sources available today for information, an important source can be a primary care physician who knows the patient personally as well as his or her health status and goals.
Jim Mumper, M.D., chief medical officer for PartnerMD, explains, "Health care shouldn't be one-size-fits-all because care needs are unique to every individual and can change throughout an individual's life. When individuals and their doctors have the time available to build a strong, trusting relationship, a patient's overall health and wellness will always benefit."
Caruthers adds that individuals should begin with the end in mind by asking themselves how they want their quality of life to look as they age. "When we know how our future may and can look based on what we do today, we can certainly make appropriate modifications in our lives." She suggests determining what we can control and then taking action. "Look at your family history, environment, nutrition, exercise program and how you live your life. We must address all these things and be proactive about planning for our longevity and quality of our life as we face the aging process."
Mumper also believes that the best way to become more engaged and proactive about your health and health-care management is to find a doctor who has the time to give you the personalized level of attention and care you need and deserve. Partnering with a physician who makes time for you provides opportunities to address things like preventive screenings, stress management and even customized health goal plans.
An attentive physician can also tell you which health checks are best suited for your needs and how frequently you need them. "Unfortunately, some doctors don't always hear their patients talk about other aspects of their lives that could be negatively affecting their health (things like work, family stresses or emotional concerns)," he adds.
Yet there are simple actions you can take right now to be your own health advocate before even making your next doctor's appointment. Medical and health information is more abundant and accessible than ever before. Doing research and being well-informed about health issues and preventive care are just a web-search away. Concierge medical practices like PartnerMD build in more time for patient-doctor interaction, which is ideal for having balanced, two-sided discussions; but regardless of who your doctor is, there's no reason to not feel comfortable asking specific questions about your health – especially if you are prepared.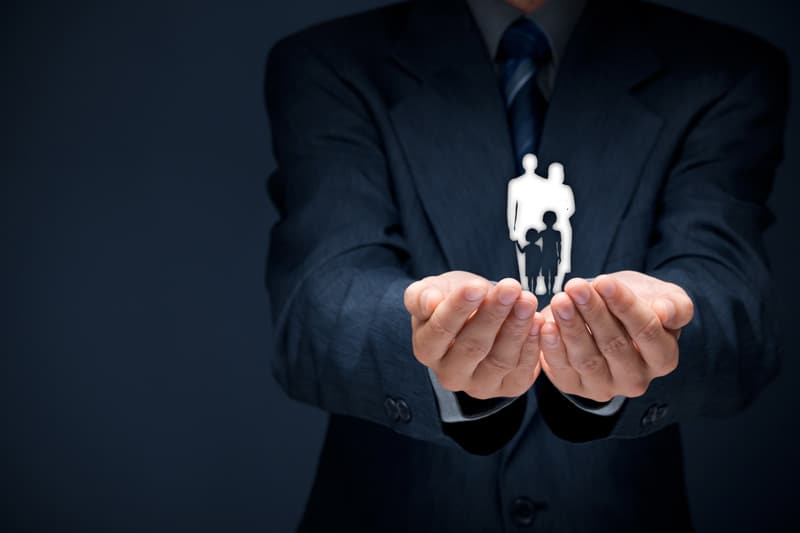 IT'S A MATTER OF LIFE
There are many reasons why it is important to be proactive with one's health. Living well feels good and gives us the ability to stay free from the financial, emotional and time burdens of poor health for as long as possible. Illness can take us away from our family and professional goals, and it can destabilize our financial situation.
"Most of all, poor health can rob someone of the enjoyable life they'd rather be living," says Mumper. Everyone ages, but not everyone's health declines at the same rate. That's why it is so important to be proactive in staying healthy, to be aware of how you feel (you know when something just isn't right) and to consult regularly with a doctor who knows you well.
"If we want the benefits of better, long-term health, working closely with a trusted physician early on and following his or her advice is perhaps one of the best ways individuals can take control of their own health care and avoid, delay or reduce the severity of health changes that could otherwise cause unwanted problems," Mumper concludes.
Choosing the best possible insurance and supplemental plans, having a close personal relationship with your doctor and being informed, aware and inquisitive about your health and health care can all make significant contributions to your well-being and overall quality of life.
---
Christopher Cussat is an adjunct professor of English for American Public University and American Military University. An established freelance writer, his features have appeared in regional and national publications. He is always passionate about writing and language, he says, "because words can and do affect life and the world as we know it." Cussat.com