Jim Gaffigan Storms Richmond
| July 25th, 2019
Join the acclaimed comedian in his deadpan observations of fatherhood, exercise and … bacon
---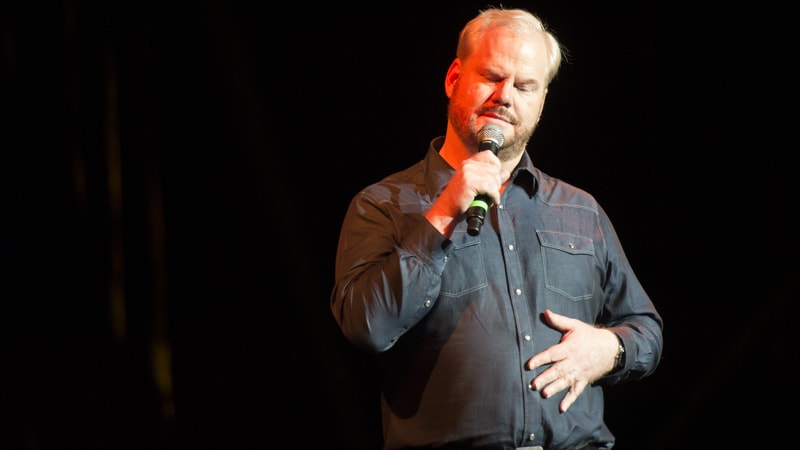 Treat yourself to an evening of observational humor and belly laughter this summer: Jim Gaffigan is coming to a stage near you.
A self-acknowledged Catholic and devoted family man, Gaffigan is known for his clean comedy and approachable humor. He pulls out witty and observational jokes and is never afraid to make fun of himself – with just enough self-deprecation to make him that much more relatable. He often incorporates bits about his family (with plenty of material to choose from, as the father of five) and about food (you may never look at Hot Pockets the same way again). Gaffigan has the ability to find side-splitting humor in even the most mundane topics, from fast food to weddings to whales. Yes, whales.
A standup comedian for decades, he has also appeared in several specials, including Mr. Universe, King Baby and Beyond the Pale. He's author of two books, Dad Is Fat and Food: A Love Story, and created an aptly named TV show, The Jim Gaffigan Show (2015-2016).
Gaffigan wins audiences over easily with his affable, everyday-man vibe with smooth and easy humor to please many comedic palates.
---
Friday, Aug. 2 at 7 and 9:30 p.m.
Altria Theater
6 N. Laurel St., Richmond