John & Olivia's Bed & Breakfast Inn for 'Waltons' Fans
November 6th, 2019
Say 'goodnight, John-Boy'
---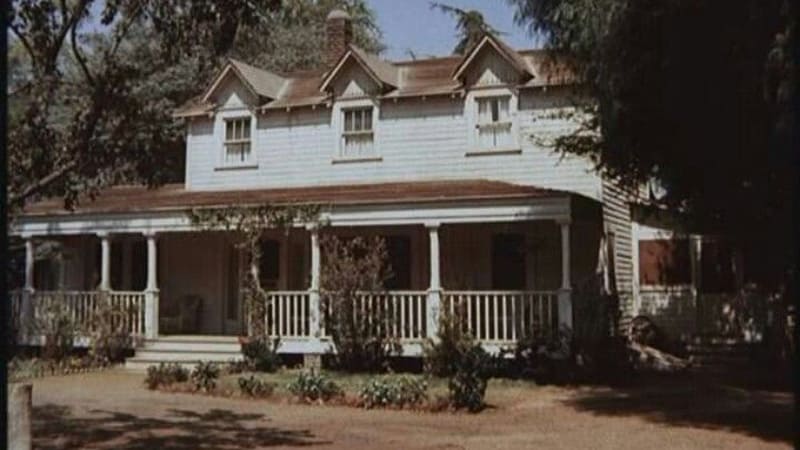 From The Homecoming Christmas special in 1971 through nine seasons of The Waltons hourlong TV drama, Americans vicariously experienced the Waltons' Depression-era struggles. Now, visitors can stay in a bed and breakfast modeled after the family home.
The family's tenacity, love and moral integrity endeared them to TV viewers. Virginians felt an extra bond to the show, which was based on Spencer's Mountain, a book written by Earl Hamner Jr. Hamner was born and raised in Schuyler, Nelson County, Virginia, and attended the University of Richmond. The book and the TV show were based on his family and the mountain community.
The original Hamner family house is now a Virginia Historic Landmark. Operating as the Walton Hamner House, it offers tours daily. The surrounding community showcases various sites from the show, including Walton's Mountain Museum at the old schoolhouse and Godsey's Mercantile gift shop.
The new John & Olivia's Bed & Breakfast Inn, directly behind the original house, pays further homage to the family. Guests can choose from The Writer's Room, The Parents' Room, The Boys' Room, The Girls' Room and The Grandparents' Room.
Carole Johnson, owner of the Walton Hamner House and the B&B, enjoys sharing the Hamners' legacy. "It never gets old seeing how happy people are when they visit the mountain," she says.
Walton's International Fan Club held its final fall reunion in 2018, when fan club president and founder Carolyn Grinnell retired. However, the baton was passed to the Forever Friends of The Waltons fan club, which held its 2019 reunion the same weekend as the ribbon-cutting for the B&B. Original cast members and members of the Hamner family also participated in the weekend.