'Keep Sharp: Build a Better Brain at Any Age'
| April 6th, 2021
A review of the new book by Sanjay Gupta
---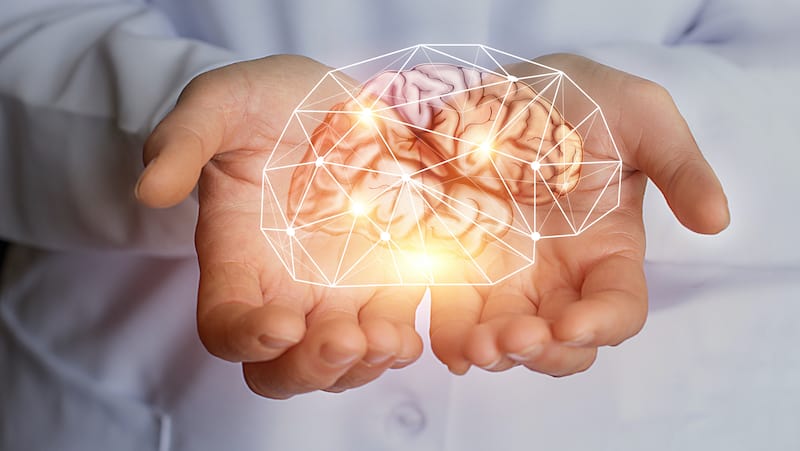 A recent study asked Americans ages 60 and older what condition they were most afraid of getting. Alzheimer's or dementia was the number one answer (35%), followed by cancer (23%) and stroke (15%). In Keep Sharp: Build a Better Brain at Any Age, neurosurgeon Sanjay Gupta shares insights into how to stave off the dreaded dementia and keep your brain healthy.
According to Gupta, cognitive decline is not inevitable. In fact, he says, "We can have a huge impact in our brain's fate with simple lifestyle choices." A healthy brain offers more benefits than just remembering details, he says. "You can be more productive and joyful, as well as more present for everyone with whom you interact," he writes. "You will also develop more of that critical ingredient, resilience, so the optimization of your brain isn't derailed by the trials of daily life."
The book's structure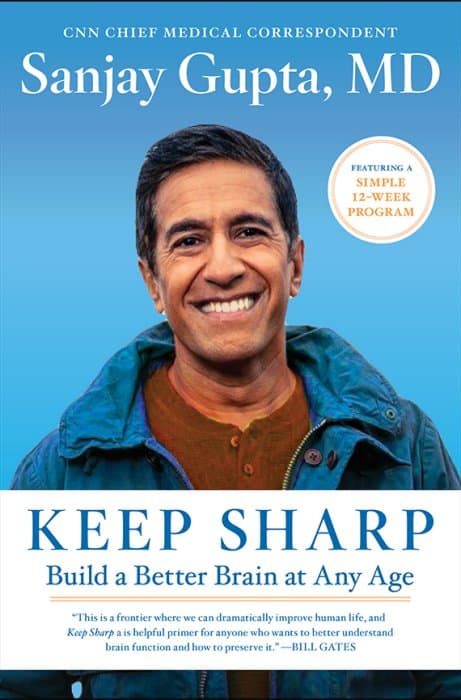 After an introduction, Gupta offers a sobering and motivating 24-question assessment of the top risks of cognitive decline. He begins the meat of his book by delving into the brain – that "inner black box." The author uses his medical training and experience to explain more about the brain. As chief medical correspondent for CNN, Gupta is accustomed to communicating challenging medical concepts in terms that laypeople can understand, a skill he uses in his writing as well.
Keep Sharp describes eight possible ways the brain can break down: damage of beta-amyloid and tau in brain cells; blood flow; metabolic disorders; introduction of toxic substances; infections; and head trauma.
Following the litany of brain enemies comes an examination of its friends, those conditions that nurture brain health. Gupta examines how people – of all ages – can keep their minds strong.
One important and surprising point that the book makes is that staving off dementia begins early. One-third of people who are 85 years old or older have dementia. In this group, signs of brain decline began when they were between 55 and 65, he states. The mental decline of 65-year-olds who display signs of dementia (10 percent of this age group) began when they were between 35 and 45. To this point, Gupta suggest that even young adults should be taking efforts to combat decline in later years.
The remainder of book's recommendations for building a better brain are hardly surprising. Most reflect general health recommendations: exercise, diet, sleep, and managing stress. Others are more specific to brain health: having a sense of purpose, maintaining mental stimulation and lifelong learning, and staying connected with others. (For a deeper dive into the recommendations, check out SeniorsGuide.com.)
Gupta bases his guidance on science-based research. (As a skeptic, though, I balked at a questionable statement in the chapter on diet and wondered about the wisdom of a cover endorsement from Mehmet Oz, an occasional hawker of pseudoscience.)
Keep Sharp also offers a 12-week program for building a better brain. Each week includes simple ideas for adding brain health habits to your life, such as "Go for a 20-minute power walk after lunch most days of the week," "Invite a neighbor over for dinner," and "Download a meditation app … and use it daily."
The book strays from the preventive angle toward the end by looking at the realities of dementia: diagnosis, treatment, living with the disease, the financial and emotional costs, the challenges of caregiving, and hope for the future.
The ounce of prevention to keep your brain healthy
Consider purchasing a hardcopy of Keep Sharp: Build a Better Brain at Any Age as an investment in your future. The easy-to-digest science behind the principles provides motivation to make lifestyle changes for a better tomorrow, and the 12-week program helps you implement those changes. The 12-week program could be easily be extended with little refresher courses, into 12 months, or 12 years …
I'd even recommend Keep Sharp as a coffee table book – not only to share the ideas with visitors but to provide continual reminders and motivation. After all, the purchase price is oh so much cheaper than dementia!
As an Amazon Associate, Boomer Magazine earns from qualifying purchases of linked books and other products.