Kehinde Wiley Exhibit 'Wows' at the VMFA
| June 9th, 2016
---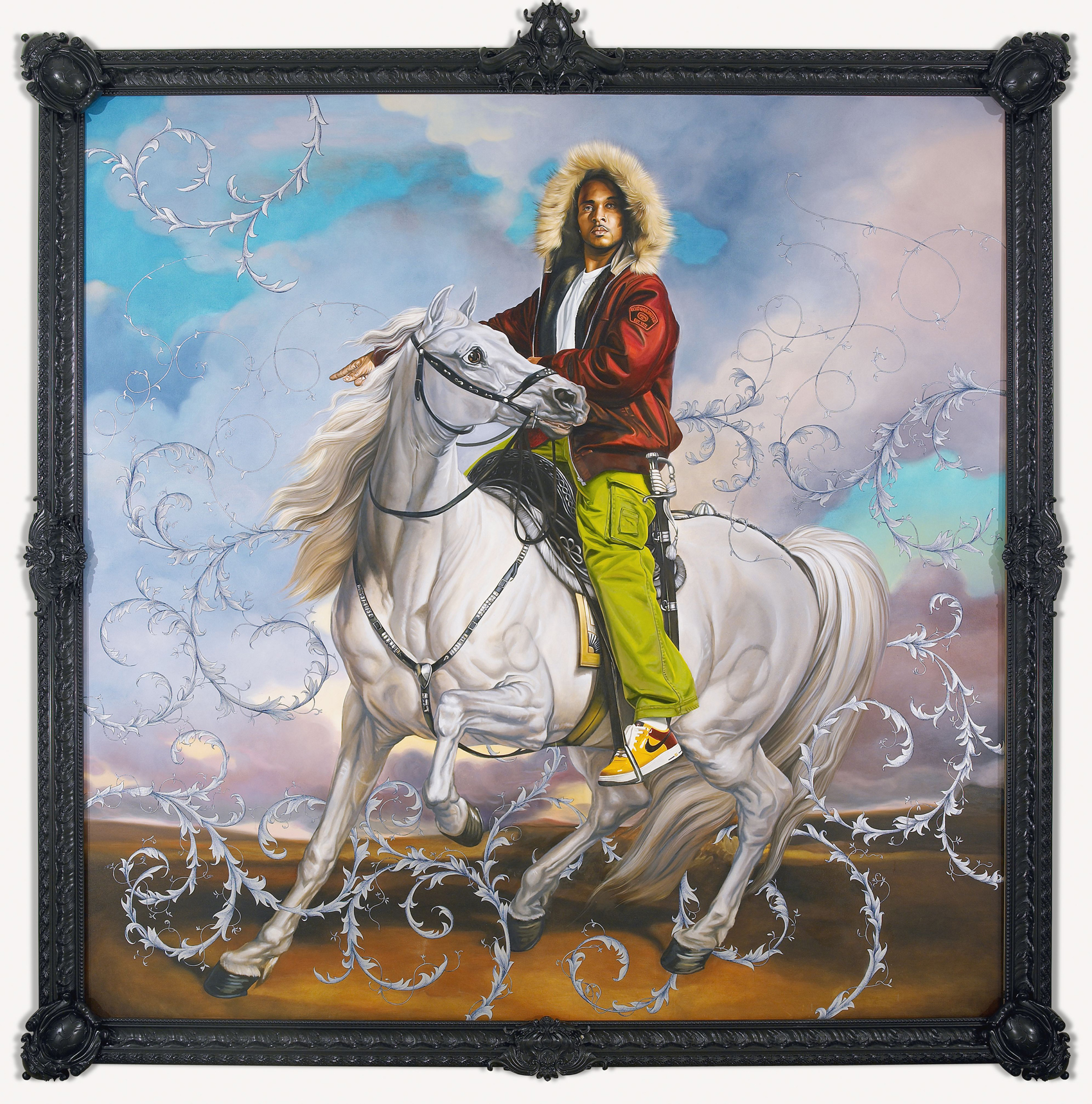 You might just be wowed at the Virginia Museum of Fine Arts' (VMFA) newest exhibit.
That's what VMFA Director Alex Nyerges told dozens of media representatives at a sneak peak of the "Kehinde Wiley: A New Republic" exhibit June 8.
"No matter what you have imagined or thought about, I can promise you one thing –you will be wowed," Nyerges said.
This impressive exhibit, with approximately 60 pieces, features paintings, sculptures and stained glass. New York-based artist Wiley uses his art to raise questions about race and gender by conveying those important topics, using African-American men and women in the forefront of traditional European artworks – instead of the usual Caucasian suspects – thus pointing out the lack of blacks in many art forms.
Wiley began exploring the juxtaposition of blacks and traditional European art by bringing young African-American males to his studio, taking photos of the young men and chosen classical art, replacing the aristocrats – such as Napoleon leading his army over the Alps – with everyday subjects. He later expanded his works to include a more worldwide scope as well as adding African-American women.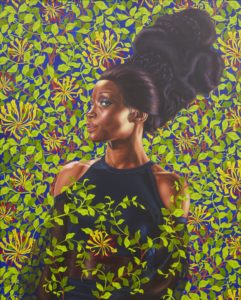 The Brooklyn Museum created and shared the exhibit, which runs from June 11 until Sept. 5 at the VMFA. Prior to the exhibit coming to Richmond, it was also shown in Fort Worth and Seattle. Richmond's VMFA is the only location south of New York and east of Texas where people can see the exhibit.
"For folks that are going miss it, are going to miss something really important," he added.
Everyone will have a chance to be "wowed" June 11 at the VMFA's family day from 11 a.m.-3 p.m. All attendees can get into the exhibit for free that day.
After visitors witness the Wiley's art, they'll end up at an interactive "art lounge," where they can learn more about the artist. VMFA staff also hope it'll extend the visitor's experience past the art on the walls.
After all, art is meant to change lives, not just to provide a pleasurable but fleeting experience.