Kentucky Culinary Trails
| August 28th, 2019
Now you can have your nature and good food, too
---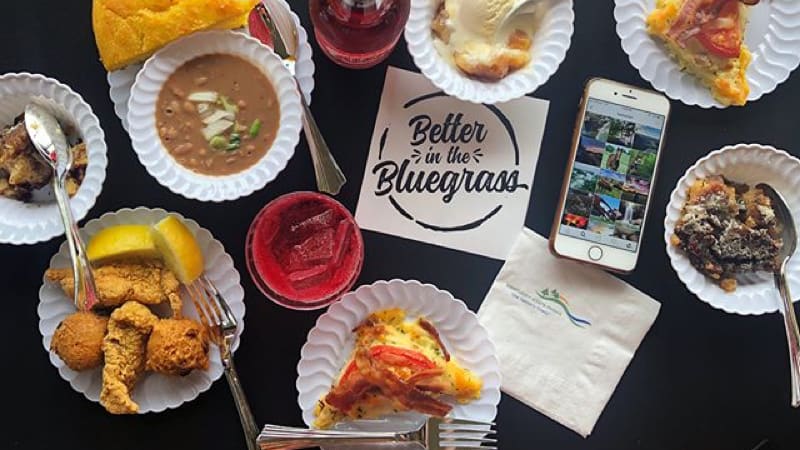 When it comes to trip planning, there's often an either/or choice between natural beauty and culinary delights. Unless you're a gourmet camp chef, outdoor recreation typically comes with a side of mediocre food. Kentucky now enables visitors to have their cake and eat it, too. With nine state resort parks offering featured regional meals at on-site restaurants and an online guide to other Bluegrass State-inspired restaurants, the region offers no shortage of ways to enjoy the culture.
Participating parks
Nine Kentucky State Parks have formed the State Parks Culinary Trail, featuring regional meals at each park's restaurant. Given the chance to enjoy scenic nature therapy at each park, you might just let the restaurant determine your final destination. Or destinations. After all, why stop at just one?
The park restaurants serve seasonally, through Oct. 31, 2019. Visitors can pick up a passport at any state park, have it stamped at each participating culinary park, and receive a gift after eating the regional meal at each restaurant. Eating your way through Kentucky? Why not?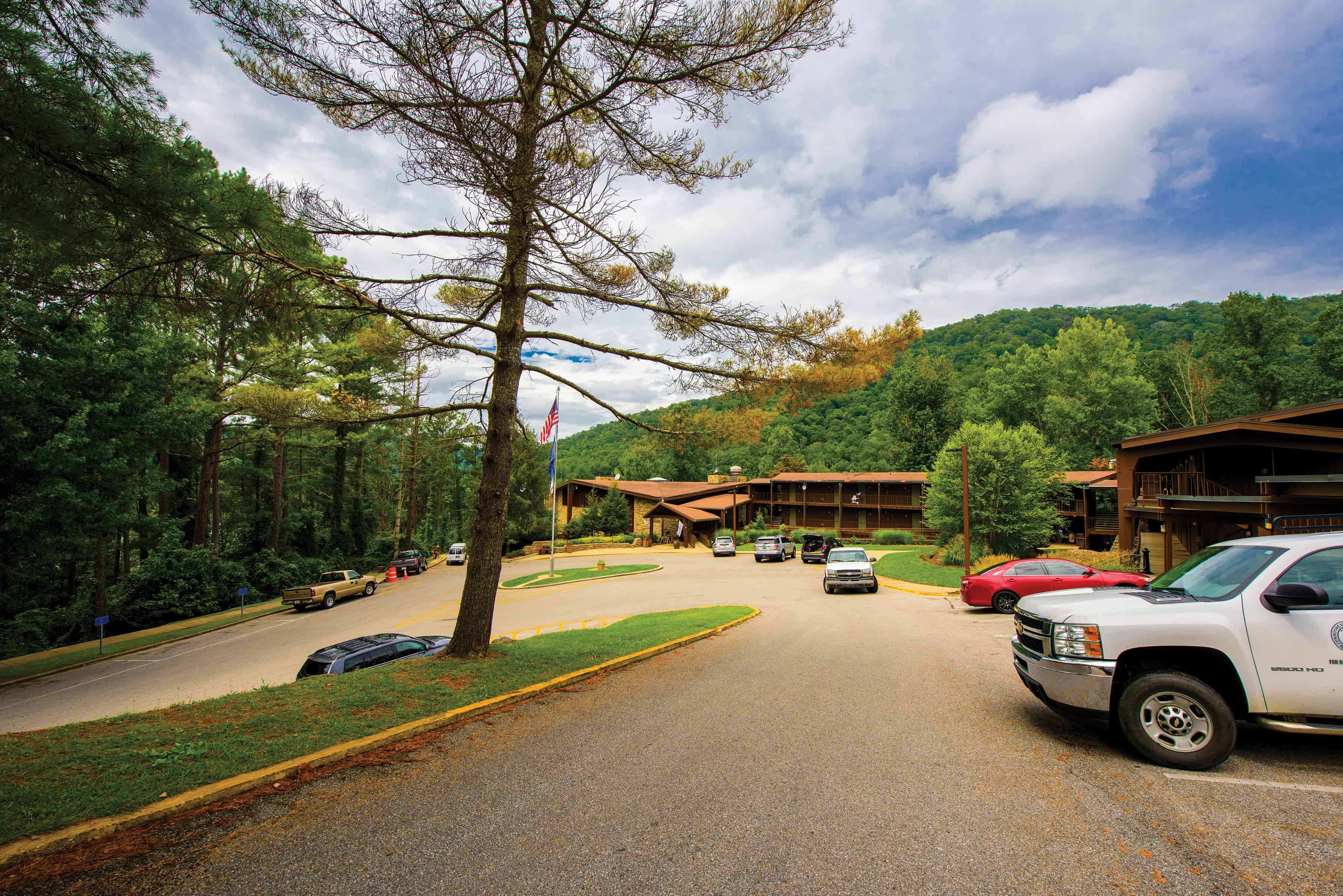 Jenny Wiley State Resort Park, Kentucky Appalachian
Chef Frank Bentley
As you sit down to dine at the Music Highway Grill overlooking over the lake, consider getting the park's featured meal: start with soup beans with cornbread, followed by the salmon patties accompanied by fried potatoes, and a cucumber-tomatoes-onion salad; finish with blackberry jam cake with caramel icing and a cup of coffee.
Kentucky Dam Village State Resort Park, Calvert City, Western Waterlands region
Chef Kelly Staples
The featured meal fairly sings "My Old Kentucky Home": start with a white beans with ham hock appetizer, move to local surf and turf served with sweet corn and green beans, finish with banana pudding and pair it all with a bourbon cocktail. Sweet melodies indeed!

Additional participating parks include:
Pennyrile Forest State Resort Park, Dawson Springs
Rough River Dam State Resort Park, Falls of Rough: Grayson's Landing Restaurant
Natural Bridge State Resort Park, Slade: Sandstone Arches Restaurant
Barren River Lake State Resort Park, Lucas: Driftwood Restaurant
Pine Mountain State Resort Park, Pineville: Mountain View Restaurant
Blue Licks Battlefield State Resort Park, Carlisle: Hidden Waters Restaurant
Lake Cumberland State Resort Park, Jamestown: Rowena Landing Restaurant
Other Kentucky-inspired restaurants
The KY Chefs culinary trail is also part of Kentucky Tourism's Better in the Bluegrass program, an online resource for top Kentucky restaurants and their chefs that use local ingredients and serve traditional Kentucky dishes.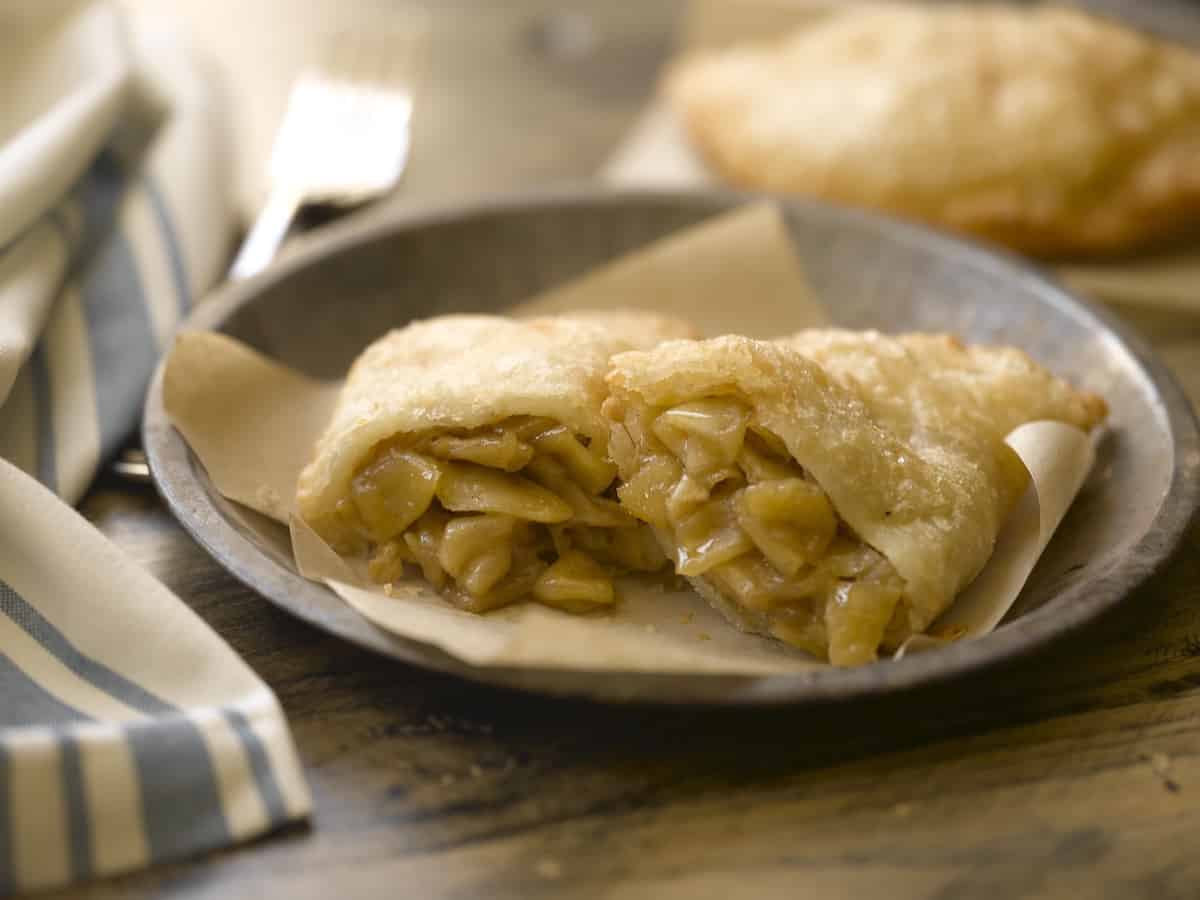 Freight House, Paducah
Chef Sara Bradley
The changing, farm-to-table menu at this family-owned Paducah restaurant is inspired by the local agriculture. Chef Sara Bradley's mother makes the desserts, including the unforgettable banana pudding – a traditional dish but oh-so-elevated: no ingredients come from a box in this banana pudding, which is built with homemade vanilla wafers and homemade vanilla pudding, both spiked with bourbon, with caramelized banana and with a salted whipped topping.
Old Hickory Bar-B-Q, Owensboro
Chef John Foreman
The Foreman family has been serving customers tangy Western Kentucky barbecue at this Owensboro restaurant for a century. Chef John Foreman uses the same traditional passed-down recipes that his great-great grandfather perfected back in the day. "It's about bringing out the best flavor in the meat," said Foreman, "and the sauce complements the meat."
Otto's, Covington
Chef Molly Costello
Kentucky born and raised, Chef Molly Costello's love for cooking comes through in dishes that reflect her appreciation for the Bluegrass State and her attention to detail. The shrimp and grits, for example, begins with a deep-friend grit cake, topped by shrimp and chopped vegetables in a beurre blanc sauce – sweet, savory, with a little spice. The food and the atmosphere reflect Kentucky roots with a cosmopolitan touch.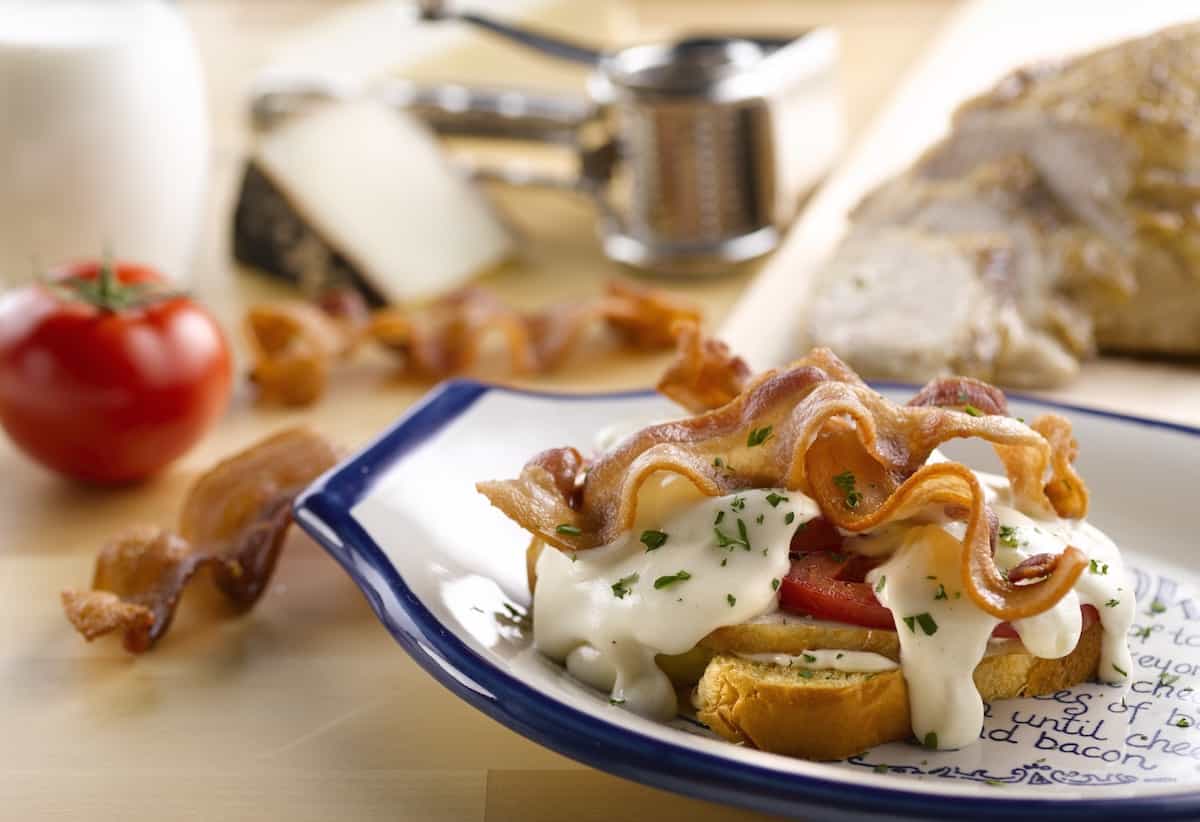 Blue Raven, Pikesville
Chef Matt Corbin
Born and raised in Pikeville, Chef Matt Corbin opened the Pikeville restaurant to draw more people downtown, "a part of something special" in his hometown. He serves Southern staples with modern twists, Appalachian ingredients with creative flare, good product, simple preparation: like crab cakes, seared duck breast over sweet potato hash with bacon topped with fried egg, and even pizza.
Holly Hill Inn, Midway
Chef Ouita Michel
Expect an elevated menu with traditional Bluegrass recipes, served in elegant setting, tastefully presented. For example, there's the pan-friend rabbit loin wrapped in bacon, served with a mustard-bourbon sauce, mushroom barley and slow-cooked cabbage.
Lilly's Bistro, Louisville
Chef Kathy Cary
The Kentucky farm girl celebrates the local farms and foods of the Bluegrass Region in this Louisville restaurant, serving cuisine that's Southern but internationally inspired, using ingredients from local farmers markets. The ice cream, bread and mayonnaise are all made in house. A must-try signature dish is the chicken pot pie with a tender, flaky top crust.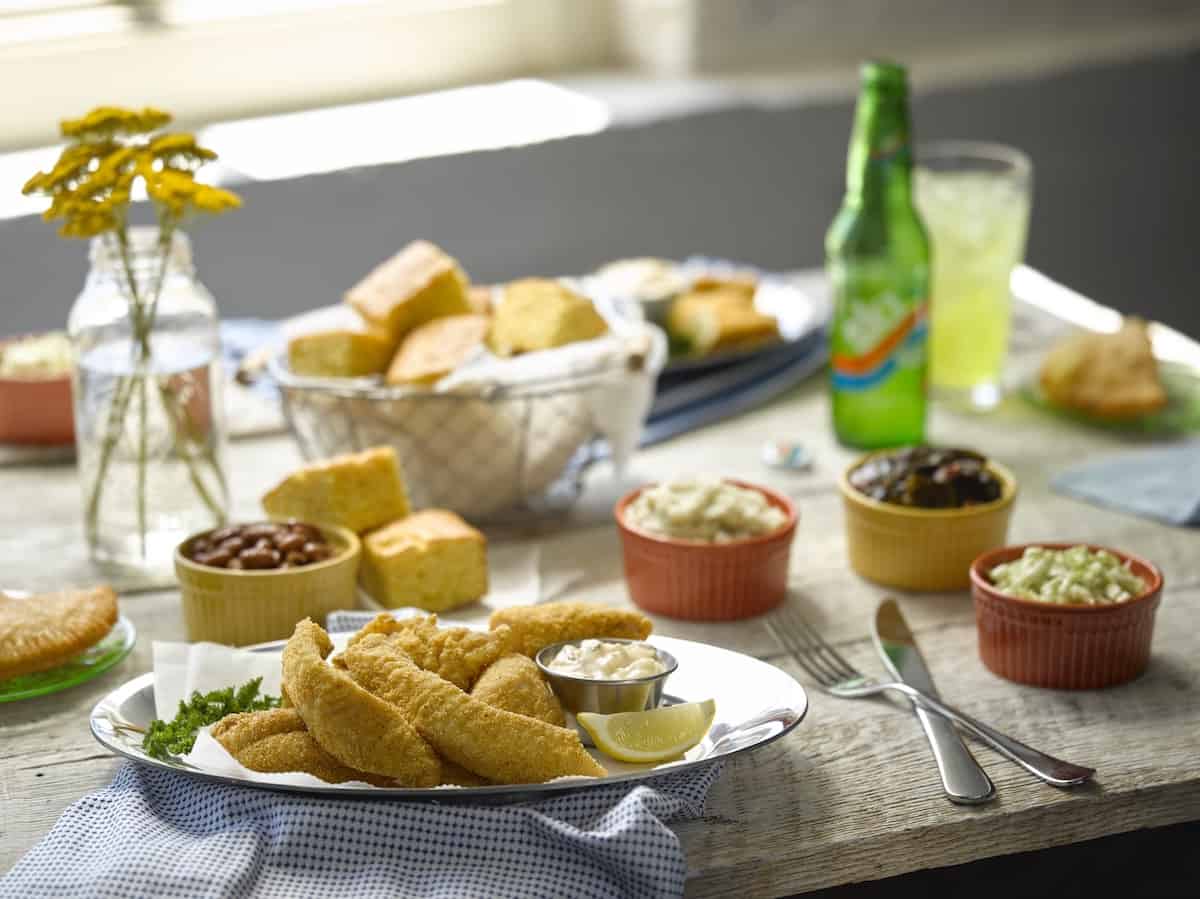 Home Café, Bowling Green
Chef Joshua Poling
The atmosphere and food aim to make the diner feel at home. Chef Josh Poling serves Southern-inspired comfort food in the Bowling Green restaurant. In season, try the fried green tomato pizza. Year-round, go for the special recipe fried chicken: the skin-on breast meat, butterflied, soaked overnight in buttermilk, breaded, then strategically sitting more, makes for crusty, super-crispy chicken. "We eat local not because it's the cool thing but because that's how we lived life."
Benham Schoolhouse, Cumberland
Chef Gail McConnell
Recipes passed down for generations, including from immigrants settling in the area. Hotel – schoolhouse to high school. Italy, hungary, Germany, mixed into unique dishes. Flavor profile localized. Farmhouse burger, chicken bucket.
Coe's, Russell Springs
Chef Gerald Coe
Tradition and family pulse through the menu and the atmosphere at this family-owned restaurant. Chef Gerald Coe learned to cook from his parents, working early in the kitchen and learning that it was more than recipes that they were passing on to him. Once named Coe's Steakhouse, Chef knew the restaurant was known for much more than beef – especially the fried catfish, served with hush puppies, cole slaw, French fries – all served fresh. Oh, and on Wednesdays, look for the baked tenderloin, from Chef's mom's recipe.