Recipe: Kickin' Collard Greens
February 26th, 2018
---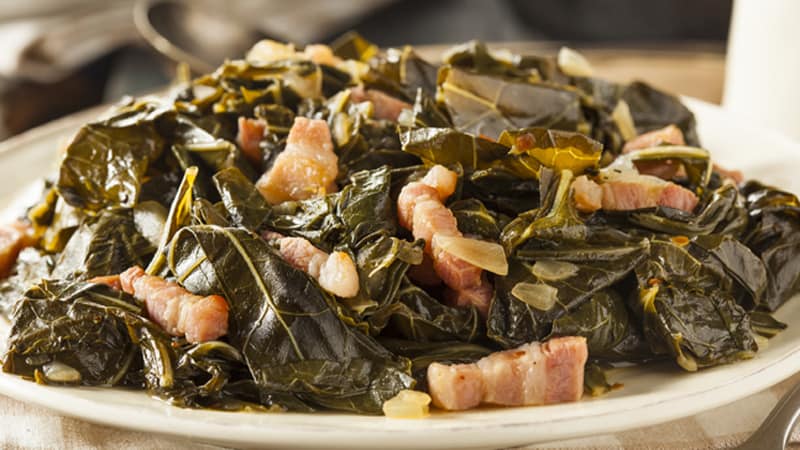 As a last hurrah for Black History Month, today's recipe features a little soul food for your week. These collard greens have got a bit of a kick, and are best paired with fried chicken, good company, and a lot of laughter.
And hey, it's greens, so it's healthy right?
Prep time: 10 min | Cook time: 1 hour
---
Heat oil in a large pot over medium-high heat. Add bacon, and cook until crisp. Remove bacon from pan, crumble and return to the pan. Add onion, and cook until tender, about 5 minutes. Add garlic, and cook until just fragrant. Add collard greens, and fry until they start to wilt.
Pour in chicken broth, and season with salt, pepper, and red pepper flakes. Reduce heat to low, cover, and simmer for 45 minutes, or until greens are tender.
Click here to see the recipe video!
---
Recipe from AllRecipes.com.