Art, Music, Biking, and Making the Most of the End of Summer
August 28th, 2017
The best events this week to peel you off your couch.
---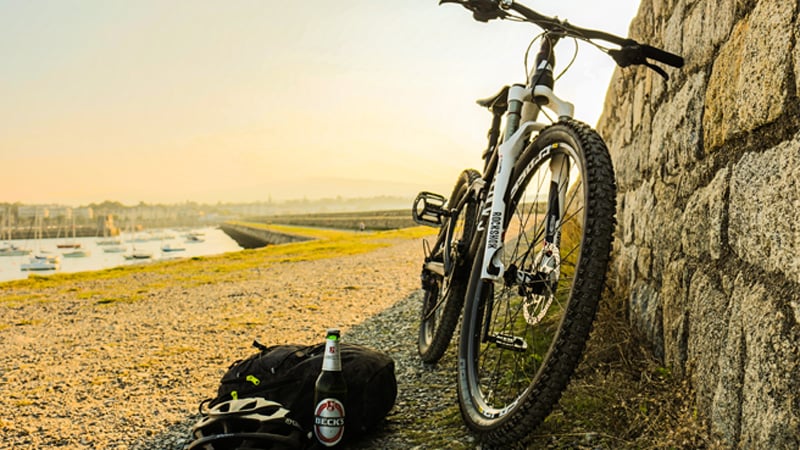 Friends, the art scene in Richmond is booming (thanks, VCU) and this weekend is no exception. On Thursday, Aug. 31, For Art's Sake is hosting an opening reception for their newest exhibit, "Multiformity" from 5 to 8 p.m. And speaking of free art events (yeah by the way, it's free), on Friday, Sept. 1, the Black History Museum is putting their admission fee on hold from 5 till 7 p.m. for their ongoing exhibit, "A Special Kind of Soul." Oh, and don't forget about First Fridays, of course.
Gonna miss Da Vinci? So is the Science Museum. Give him the right kind of goodbye on Friday, Sept. 1 from 5 to 8 p.m.
Hey, Midlothian! You love Westchester Commons, right? All those stores and restaurants and movie theaters and bars all conveniently located in one place. Well did you know that, on top of all that great stuff, they have a concert series too!? This week's performers include the well-seasoned singers and musicians of the group Flashback. Now the only thing Westchester Commons needs to be complete is less-confusing intersections. Friday, Sept. 1, 5:30 to 8:30 p.m.
Grab your bike, all you bikers out there, and head down to the good ol' Capital Trail for the Bike & Beer Tour. Bike 20-30 miles down to Cul's Courthouse for a hearty array of food and beer pairings. Think you'll be too full and tipsy to bike back? You probably will. Good thing the Cap Trail Shuttle will escort you and your bike from there. Sunday, Sept. 3 at 6:30 p.m.
LABOR DAY
Monday, Sept. 4
Technically the end of summer is on Sept. 22 (RIP, warm weather), but for whatever reason we humans have deemed Labor Day as our official "farewell, summertime" holiday. But don't spend the day moping. There's all this great stuff happening!
For a pre-Labor Day celebration, travel out to Rebec Vineyards for their 7th annual Labor Day Music & Wine Fest. Wine, art, wine, food, wine, music and wine. Frankly, I can't think of a better way to spend the last weekend of summer. Saturday, Sept. 2 from noon to 6 p.m.
Then on the actual Labor Day, swing by Lewis Ginter Botanical Gardens, who, thanks to Genworth Financial, is taking the day off from ticket sales and letting patrons in fo' free. All day. 9 a.m. until 5 p.m.
Or say your tearful goodbyes to Nutzy, as the Flying Squirrels are playing their final game of the season at 12:05 p.m. Fireworks? Nah. Beers the size of a newborn baby? Yup.
And to end your summer diet with a bang, you've got options. Roll out of bed and load up on waffles and eggs Benedict at Strawberry Street Café's Pajama Brunch, benefitting the Richmond SPCA. 10 a.m. until 3 p.m. Afterward, swing by the McShin Foundation for their Labor Day Cookout from 1 to 4 p.m. And if you've still got a little space, don't forget about Ardent's Pork Pop-up from noon to 6 p.m. So much eating … so little time.