Once Experienced, Often Revisited
| July 19th, 2017
Nearby Lake Anna provides a surprising mix of activities
---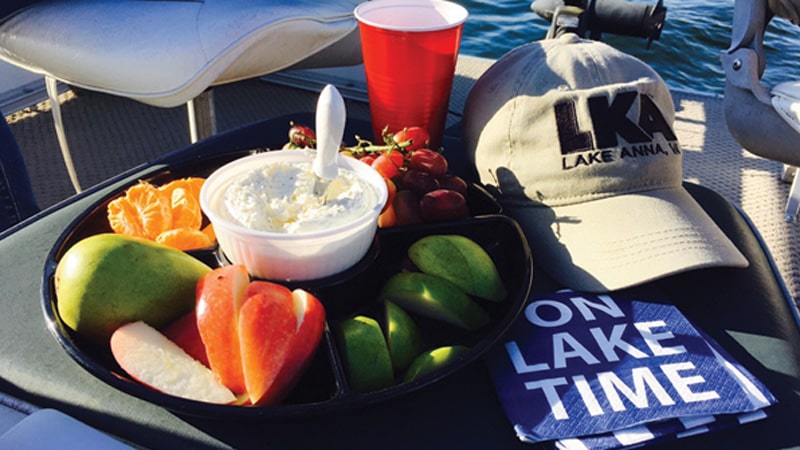 Only about an hour from Richmond but frequently overlooked by Richmonders, man-made Lake Anna and the creature comforts that surround it offer activities for residents and visitors of all ages and interests.
SHADES OF BLUES AND GREENS
Lake Anna is Virginia's third-largest freshwater inland reservoir, covering more than 20 square miles and 200 miles of shoreline. It's also one of the least-developed, meaning you'll find plenty of natural beauty, calm and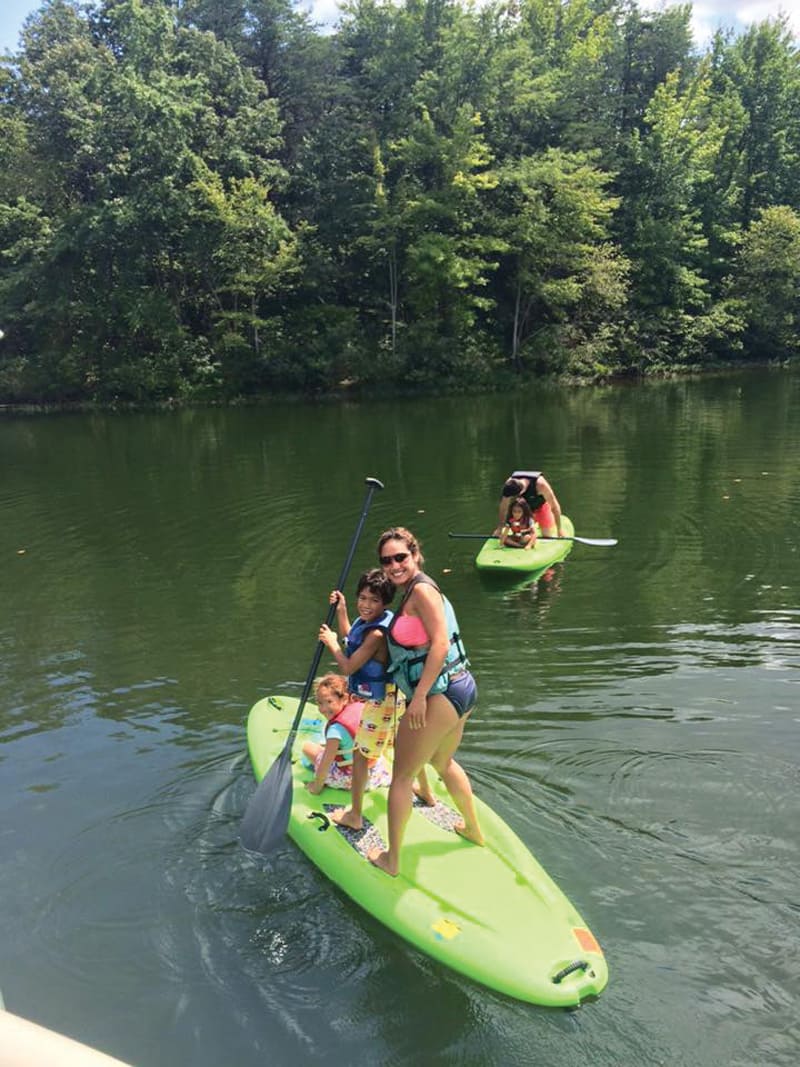 clean water, recreation and fishing. Be on the lookout for wildlife, including bald eagles, water fowl, kestrels, osprey and hawks.
Of course, water provides the obvious choice for recreation.
Toss in a fishing line to lure one of 30 desirable species: largemouth bass, striped bass, catfish, crappie, bluegill, white and yellow perch with two new additions: saugeyes and hybrids (a cross between striper and white bass).
Take your own boat or rent pontoon boats, personal watercraft such as Jet Skis, fishing boats, canoes, kayaks and stand-up paddle boards – with scores of inlets, marshes and streams, boaters can explore endless waterways. Or head to a beach and swim.
On the north side of the lake, 3,000-acre Lake Anna State Park boasts 10 miles of lake frontage. The park hosts a beach for swimming, an accessible fishing pond, a bathhouse, concessions, picnic facilities, 15 miles of hiking, biking and horseback riding trails, and a boat launch.
FORKS AND FUN
Shifting gears to "lake time" is only natural here.
Notable dining spots include Tim's, for hearty seafood and steaks, casual dining, entertainment and lake views; Asian Café, with sushi and other Eastern cuisine; Vito's Italian restaurant; and The Anna Cabana restaurant, especially for breakfast.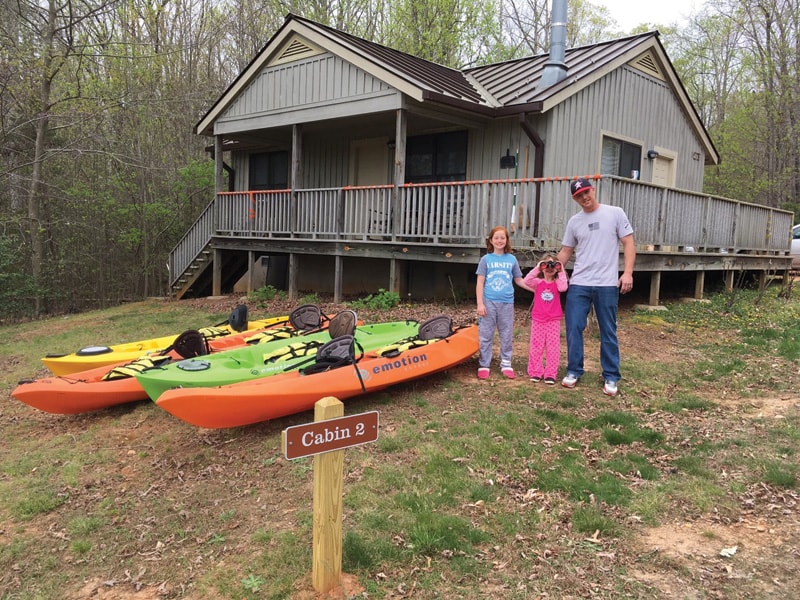 The area has its own winery, too, with an easy-to-remember name: family-owned Lake Anna Winery creates a diversity of wines. In the works is Coyote Hole Ciderworks, which will make hard cider from 100-percent Virginia apples, with a tasting room for enjoying and purchasing the wares.
For a bit more culture in your entertainment, make your way over to the Louisa Arts Center, about 10 miles west of the lake. Events include the "Toast to Art" series, occasional events at a blend of DIY art and wine, theater and performances. Recent guest performers include the Everly Brothers, Aaron Tippin and the Crutcher and Kong cello and piano duo.
Other ways to re-create at Lake Anna include shopping, golf, historic sites and miniature golf.
EASY TO CATCH YOUR Z'S
As a testimonial to Lake Anna's welcoming, laidback ways, accommodations don't include hotels. Instead, visitors discover a very active rental environment, featuring plenty of house and condominium options.
Camping and cabins are available as well, including several new cabins and other visitor facilities at Lake Anna State Park.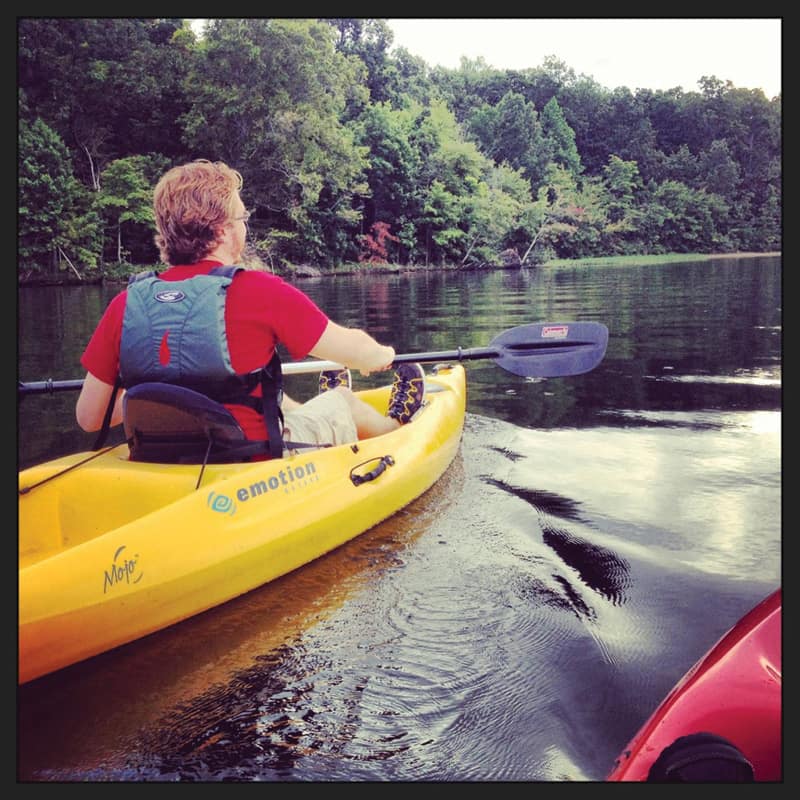 Clearly, there's too much to do, too many worth-repeating activities – and too much relaxation to bask in – for one visit alone. Don't be surprised to find yourself eyeing the real estate and browsing the boats for sale.
EASY RESOURCES FOR LAKE TIME
Visitors' resources at VisitLakeAnna.org
Lake Anna State Park information at DCR.virginia.gov/state_parks/lak.shtml
PHOTO CREDITS
Besides aerial photography services, Larry Simpkins runs Sterling Aero Marine Services, a boat and aircraft maintenance business (yes, there's even an airport at Lake Anna). He is the only American Boat and Yacht Council certified marine technician on the lake. SterlingAeroMarine.com
---
Longtime residents C.C. and Christine McCotter have been active in the community in local organizations and as entrepreneurs. They manage Lake Anna Life Media publications (Lake Anna Life and Lake Anna Life & Times) and Lake Anna Outfitters, offering guides, gear and gifts as well as kayak and paddleboard sales and rentals. Learn more about "LKA" at LakeAnnaLife.com.