Beyond "CHiPs"
| July 5th, 2018
Larry Wilcox continues to patrol the highway of life
---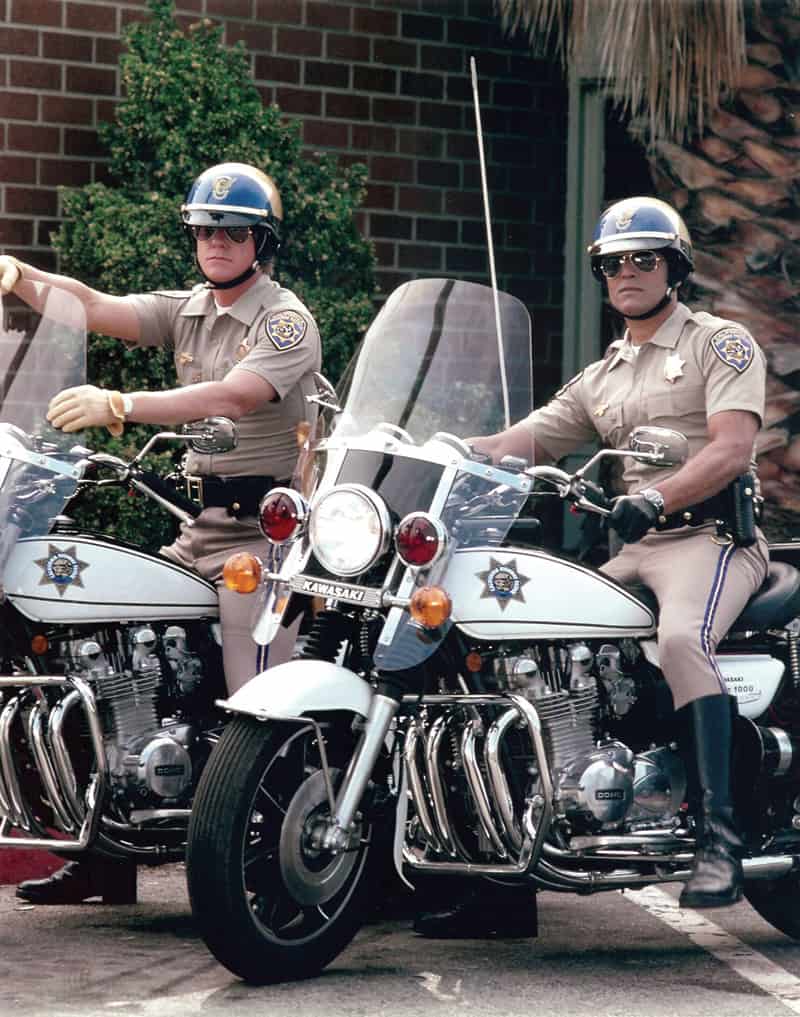 Actor Larry Wilcox is best known as the tall, blond, handsome guy who portrayed California Highway Patrol (CHP) motorcycle officer Jon Baker alongside Erik Estrada (Frank "Ponch" Poncherello) in the hit TV show CHiPs.
The Golden Globe-nominated series ran for 139 episodes from 1977 to 1983 (plus one 1998 TV movie, CHiPs '99). CHiPs featured riveting freeway chase scenes, daring stunts and storylines that mixed drama and comedy. One fan opined that the real California Highway Patrol "got the best public relations they could ever hope for" via this now-classic buddy cop show.
MANY ROADS ON HIS BEAT
But Wyoming native Wilcox is not just an actor: he set eight land speed records at Utah's Bonneville Salt Flats in a Mercury LN7 car; was a rodeo cowboy and member of the Professional Rodeo Cowboys Association; is a private pilot who has flown multiple times with the Blue Angels; and is a decorated U.S. Marine (1967-73) who spent 13 months in Vietnam, including during the Tet Offensive.
He downplays the accolades, opining, "The bottom line is, am I a good father and husband? My wife [former hepathlete Marlene Harmon Wilcox] was on the '80s Olympic team … She's the celebrity in our family and has stuck by me through thick and thin."
Although he still does some acting, he explains, "During CHiPs, I realized actors are like fashion: you have a shelf life. I set up my production company and realized I enjoyed 'deals' more than I enjoyed acting."
Wilcox Productions has developed, funded and produced numerous projects, including the award-winning anthology series The Ray Bradbury Theater (1985-92), which ran for 65 episodes on HBO and USA networks. He also produced a 1981 TV movie, Death of a Playmate: The Dorothy Stratten Story, starring Jamie Lee Curtis and based on the true story of a Playboy playmate murdered by her husband.
"My sister was murdered by her husband, so the Stratten story had some parallels for me. It was painful on so many levels," Wilcox recalls.
CHASING THE STORY
Wilcox first caught what he calls "the acting/applause bug" doing high school musicals. He moved to California, attended college and studied acting before joining the Marines. Post-Vietnam, "[I] picked up where I left off," getting his first work in TV commercials and guest roles before CHiPs catapulted him to fame. His character, Jon Baker, was based on a real CHP officer named Robert Hayden, a consultant for the show's first season.
"CHiPs was a fun show. It was a positive, moral show about the personal and police lives of two opposite characters," Wilcox says. "What made it work? Lipstick, motorcycles, stunts and the chemistry between Jon and Ponch."
Wilcox was an accomplished motorcycle rider, but at a joint appearance at the Mid-Atlantic Nostalgia Convention in Maryland last fall, Estrada joked he'd "only ridden the subway" before CHiPs. Wilcox recalled an accident Estrada had, explaining, "He broke his sternum and ruptured his aorta in a motorcycle accident on the set. I looked in his eyes and saw death like I'd seen in Nam. Six weeks later, he was a miracle."
Estrada agreed, adding, "Larry kept me focused when I went to L.A. by helicopter … then I started healing."
After two earlier marriages, Wilcox has been married for 32 years to Marlene and is dad to five children. He works from a garage office at his California home.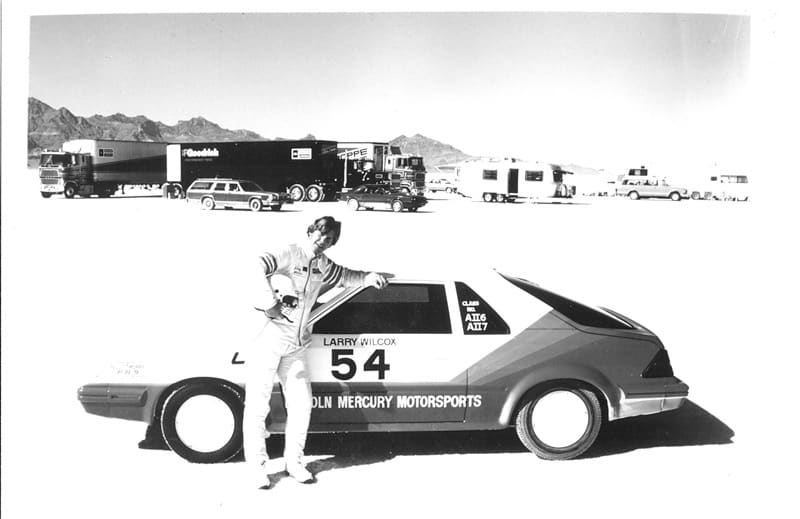 "I make lots of deals, working on funding vehicles for films which I will produce and oversee, and for technology, which is my love at 70 years of age. I feel like I'm 45 years old … I love to learn from smarter people daily," he says.
Regarding CHiPs, he admits, "I am blown away that we still have fans who will stand in line for an autograph [at shows]. Loyal fans seem to have an ongoing appetite for the old show. And it always makes me happy [when] police officers come up and thank me for their careers."
Of Estrada he says, "Erik's character, Ponch, is over the top, and that's Erik to a T. He's funny; an entertainer to the core of his being. There was a time when our two youthful egos clashed a bit, but we really enjoy each other now. We have a wonderful time looking back and making fun of each other."
WHAT MATTERS AT THE END OF THE SHIFT
Veterans hold a special place in Wilcox's heart. He makes frequent appearances on behalf of veterans, police and firefighters. He and Marlene also produced a video for Police and Fire: The Fallen Heroes, a California nonprofit providing assistance to families of law enforcement and fire service personnel who died in the line of duty.
Although grateful for fans' continuing interest (he has over 74,000 Facebook followers), Wilcox admits, "I really do not enjoy fame. There is some real wonderment for me in anonymity. I can walk around a grocery store and mutter to myself in my dirty gardening clothes and baseball cap … No one knows me and I love it.
"Fame was an unhealthy job. I'm glad to move on to being Joe Blow, another citizen who loves his family."
---
Audrey T. Hingley is a Richmond-based freelance writer who writes frequently about the continuing lives of classic celebrities. AudreyTHingley.com