Where Are They Now? Lee Meriwether, Who Played "Catwoman"
| June 9th, 2014
---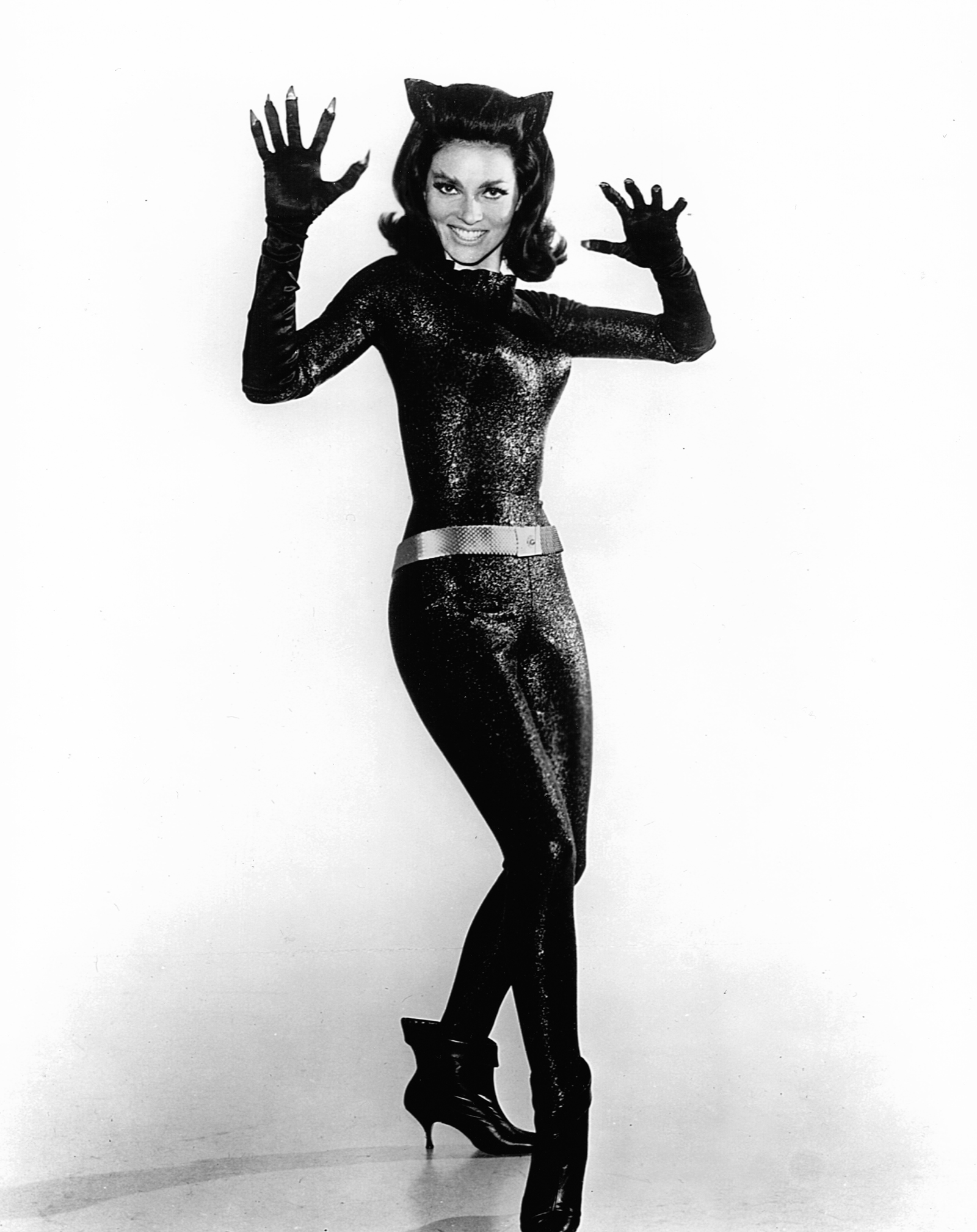 From reluctant beauty queen to having a thriving, almost six-decade acting career spanning stage, television and film roles, Lee Meriwether remains humble about her success. Perhaps best-known for her Emmy/Golden Globe-nominated role as "Betty" in TV's Barnaby Jones (1973-1980), along with her earlier turn as "Catwoman" in the 1966 film Batman, Meriwether says the stage remains her first love.
She performed an abbreviated version of her acclaimed one-woman show, The Women of Spoon River: Their Voices from the Hill, at this year's Williamsburg Film Festival, bringing the audience to its feet in a standing ovation. She moved chameleon-like from one character to another with voice inflections, accents and mannerisms, infusing each with a distinct personality. The play is based on a 1915 book by Edgar Lee Masters told via epitaph poems by dead citizens speaking from the grave about their lives. She portrays 24 different roles in the play's full-length version, everything from a coquettish 23-year-old with a girlish voice to a 96-year-old complete with trembling old-age mannerisms
MISS AMERICA TITLE OPENED THE DOOR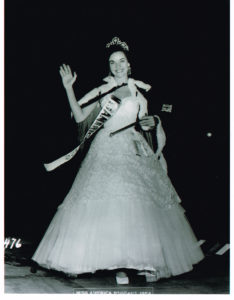 Elegant, strikingly attractive and with the poise that her "Miss America" title personifies, Meriwether talked with BOOMER in Williamsburg during a festival break.
"It was so bizarre," she says of the beauty-queen-to-actress transition. "I had always wanted to be an actress but heaven knows what would have happened [if I had not won the Miss America pageant]."
While she was studying radio, TV and theater arts at San Francisco City College, an anonymous fraternity nomination propelled her at age 19 into the world of beauty pageants and a subsequent "Miss San Francisco" title, followed by "Miss California" and finally "Miss America 1955," the first Miss America pageant to be televised. After her "Miss America" reign, she joined NBC-TV's The Today Show, studied with famed acting teacher Lee Strasburg and moved into television, film and theater. Her first TV role: starring with Mary Astor in the live drama "Run, Girl, Run" on NBC's Philco Television Playhouse.
---
Catch more nostalgia in Boomer's Nostalgia collection and
our monthly Nostalgia newsletter!

---
"I had to run from one side of the stage to another. There was a cable three feet off the ground [that wasn't supposed to be there] so I jumped over it," she recalls, laughing about the ad-libbing that accompanied her live TV acting debut.
CATWOMAN AND HER 'DREAM' CO-STAR
Julie Newmar had played "Catwoman" on the campy '60s TV show Batman but another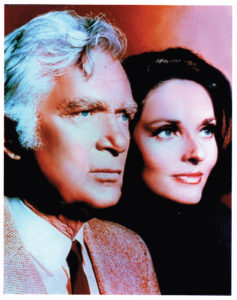 commitment prevented her from reprising the role on film. Meriwether auditioned for the part. "When I arrived, a hundred women were there [auditioning] … I raised my voice three registers, curled up in a chair, licked my hand and did 'meow's," she says. "The director said, 'I didn't tell her to do any of that stuff' – but the next day I got the part."
The movie starred Adam West but also had an array of well-known Hollywood character actors alongside Meriwether as villains.
"Caesar Romero, Burgess Meredith, I was so lucky to work with all of them. I watched Burgess spend fifteen minutes off-camera rehearsing letting a cigarette in a long cigarette holder drop from his mouth. It was a work-ethic education."
But her favorite co-starring role was to come.
Meriwether lights up when asked about Buddy Ebsen, who played her father-in-law on Barnaby Jones for nearly eight years and died in 2003 at age 95. The show's premise had Jones coming out of retirement after his son was murdered, joining forces with his son's widow (played by Meriwether) to solve the case and deciding to keep his detective agency open.
"I loved that man! I was so lucky. He was a dream," she enthuses. "He loved the idea of being a detective. We had CSI-type equipment in the office on the set and he liked doing [his own tests]. It was a show the whole family could watch."
BUSIER THAN EVER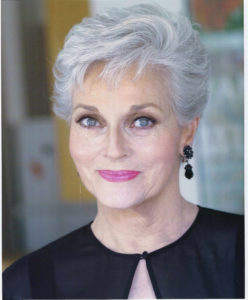 From 1996 to 2011, Meriwether had a recurring role as "Ruth Martin" on the long-running TV soap opera All My Children. Working on a TV soap was "extremely difficult," she says, explaining, "Sometimes I had to learn a whole script overnight. But I appeared at some fan events and the fans really do appreciate what you are doing."
She's come a long way from the little girl who developed her love of acting by going to the movies: "My first audiences were the children who didn't get to go to the movies. They would say 'tell me a movie' and I would tell them [by acting it out]."
Today Meriwether lives with her actor/playwright husband Marshall Borden in Los Angeles. She has two grown daughters (stuntwoman Lesley Aletter and actress Kyle Oldham) and one grandchild. She's been involved with Theatre West, the oldest continually running theatre company in Los Angeles, for years and last year played a stripper (clad in a black leotard) in Passionate Ladies. She continues to act in films, including The Ultimate Life (2013) with James Garner and directed by Michael Landon Jr.
To boomers and everyone else, her message is simple: "Never give up."