Loretta Swit: A Real "Switheart"
| June 5th, 2020
From playing a nurse for wounded soldiers to rescuing military dogs and other animals
---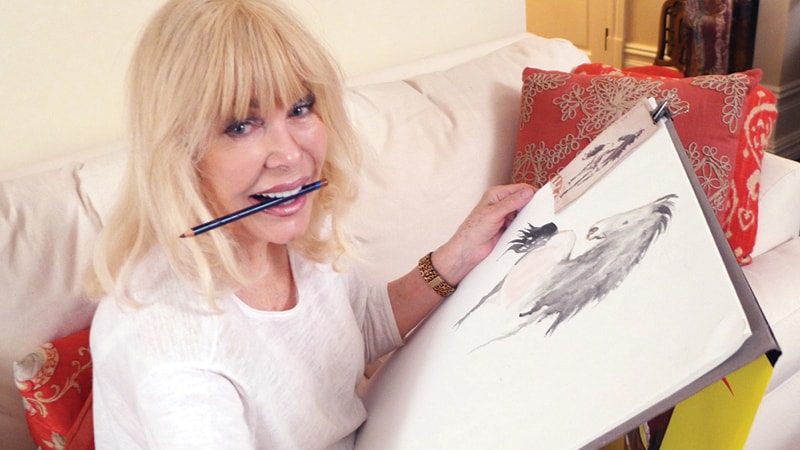 Want a fun way to challenge your brain? Loretta Swit, the actress who played the tough-as-nails Major Margaret Houlihan on the iconic television classic M*A*S*H, recommends playing a game of Ms. Pac-Man.
"There's lots of positives to be gained in playing the game," explains the 82-year-old Emmy Award winner, who owns a 1970s table model – an absolute fixture in her apartment. "The game helps with your reflexes in terms of anticipation, timing and strategy – unlike other video games, which promote fighting, war or violence."
Considering she once played Eleanor Roosevelt during a sold-out run at the Laguna Playhouse, and that the former first lady was known for speaking out against war and human rights abuses, one would expect nothing less from Swit.
She believes M*A*S*H did much the same thing – it spoke out against the ugliness of war.
"We have lots to learn about connecting with one another," says Swit. "This high-tech age in which we live has so separated us from human contact. We're not caring about one another. We've got to get that connectivity back. We've lost it.
"So when I hear from M*A*S*H fans that the show brought their families together and that it continues to connect the generations, I am immensely gratified."
CORPORAL CUPCAKE
She is also very proud to be associated with the movement to reunite military dogs with their handlers. The United States Department of Defense estimates there are 2,500 dogs, mostly shepherds, currently working in the various branches of the military, detecting mortar shells, sniffing out drugs and protecting their human handlers, according to a published account. Prior to the passage of the National Defense Authorization Act in 2016, retired military dogs were reportedly not guaranteed they would be returned by the military to United States soil; now, their former handlers get the first opportunity to adopt them as pets.
"These battle dogs are heroes," says Swit. "I've seen search and rescue dogs dig people out of the rubble of an earthquake. On Sept. 11, 2001, I saw them working at Ground Zero ignoring the heat burning on the pads of their paws.
"Some of these dogs have never stepped on grass," she adds. "We need to remember that they're not machines. The human-animal bond serving in war zones is strong and trusting. They depend on each other."
WALKING THE WALK
Swit doesn't just talk the talk. In March, she went to Kuwait with Mission K-9 Rescue as part of its mission to bring back 12 of these dogs to go to the group's rehabilitation center in Houston.
Longtime M*A*S*H fans might recall the Nov. 15, 1977, episode of the show titled "Images" in which Major Houlihan shows her vulnerable side when a stray dog wanders into camp. After the dog gets hit by a jeep, the career Army nurse, who had been feeding the animal table scraps, breaks down in tears.
"What was important about that episode," recalls Swit, "is that it demonstrated how Margaret had to keep her composure in the operating room and not allow herself to succumb to the emotional stress of the wounded and those who were dying.
"In other words, the audience saw a very human Margaret."
---
Like nostalgia? Browse celebrity nostalgia on our website.
Or sign up for our monthly Nostalgia e-newsletter or other e-newsletters tailored for boomers!
---
EXTENDING HER REACH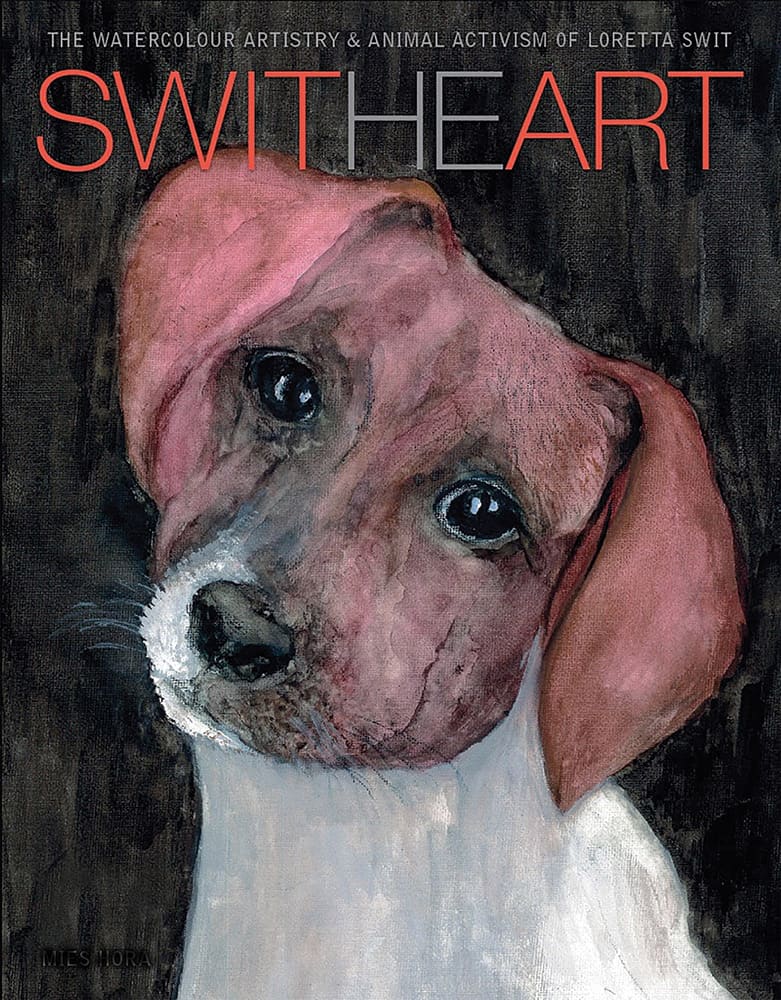 A longtime animal rights activist for such organizations as Bide-A-Wee, Ayla's Acres and Paws for Purple Hearts, among others, Swit's 2016 coffee-table book, SwitHeart: The Watercolour Artistry & Animal Activism of Loretta Swit, helps support animal rescue organizations. All proceeds from sales of her book go to SwitHeart Animal Alliance, which she established to end animal suffering and cruelty.
Though inventory of the book, which features 62 of her watercolor paintings, is running low, Swit is busy working on a new second edition.
Mike Hogan, the chief advancement officer of Paws for Purple Hearts, appreciates Swit's efforts.
"Loretta Swit has demonstrated a great passion for both animals and our veterans," he said. "As you might expect, she has been an outstanding partner. Her support of Paws for Purple Hearts has been very helpful in promoting our cause."
"Dogs look up to their humans with such devotion," says Swit. "They love us and see us as wonderful no matter what we do.
"There's a funny saying that I believe in," she continues, "that goes like this: 'I hope I can be the person my dog thinks I am.'"
Lofty aspirations? Sure they are. But it's a positive thing – just like a certain game Swit is a devotee of.
---
A freelance magazine writer and author of two books, Douglas J. Gladstone has previously written profiles of Lou Ferrigno and Maggie Wheeler for BOOMER. GladstoneWriter.com.