Taste the Luck of the Irish
| March 8th, 2017
Food and drinks recipes to celebrate St. Patrick's Day
---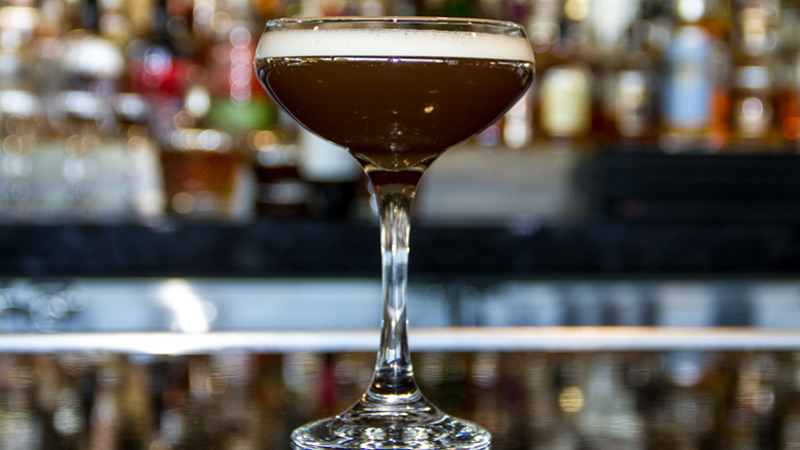 Interested in celebrating St. Patrick's Day at home? Entertain guests with these food and drink recipes.
Bailey's Irish Cream Panna Cotta
from Brittani Szczecina, pastry chef, 3800 Ocean, Palm Beach Marriott Singer Island Resort & Spa
Ingredients
4 cups heavy cream
½ cup sugar
6 gelatin sheets
4 ounces of Baileys Original Irish Cream
pinch of salt
Bloom gelatin in ice water for five minutes or until soft. Remove from ice water and squeeze; set aside on a dry towel. Bring the remaining ingredients to a simmer and stir in the gelatin. Pour into desired glasses and let set in the fridge for at least two hours. Garnish with your favorite toppings: crushed chocolate cookies, chocolate sauce, St. Patrick's Day sprinkles, or even a mini cupcake. Get creative!
Trinity
from Zachary Blair, lead mixologist, KANU, Whiteface Lodge
Ingredients
2.5 ounces of Irish whiskey (Westbrook)
1 ounce of elderflower liqueur
1 ounce of sweet vermouth
.25 ounces of lime juice
Combine all ingredients in a glass with ice, stir, and strain into a coupe glass. Garnish with a lime twist.
Luck of the Irish
from Eddie Garcia, lead mixologist and manager, jade bar, Sanctuary on Camelback Mountain Resort & Spa
Ingredients
2 ounces of Redbreast whiskey
¾ ounces of Guinness simple syrup (see recipe)
¾ ounces of lemon juice
½ ounce of apple juice
Make Guinness simple syrup: Heat 16 ounces of Guinness in pan and cook down to 8 ounces; add 8 ounces raw sugar and stir to dissolve. Set aside to cool.
Combine ¾ ounces of the Guinness simple syrup and all other ingredients in a shaker. Shake and pour into a stemmed cocktail glass.
Emerald Martini
Ingredients
2 ounces of Absolut Lime
½ ounce of Sour Apple Pucker
½ ounce of St-Germain elderflower liqueur
½ ounce of lime juice, fresh squeezed
Dash of house-made orange bitters
Combine all in a mixing glass and top with ice, shake 20 times vigorously, and double strain into a chilled martini glass. Garnish with a lime twist.