Lynchburg: History and Revival
| August 14th, 2017
---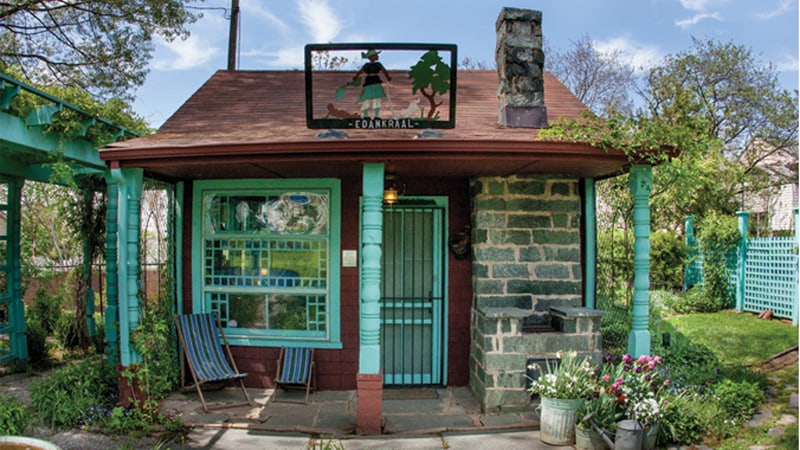 For four years, I traveled to Lynchburg College, providing moving services for my son, Daniel, attending his concerts and graduation ceremony, and, occasionally, venturing off-campus for meals – young adult male recommendations like Buffalo Wild Wings. Ten years later, I ask myself why I didn't explore the city. I returned to investigate.
As home to Virginia University of Lynchburg, Randolph College, Lynchburg College and Liberty University, the city sees thousands of students and parents travel in and out. With a revitalized walkable downtown, multiple historic districts, culture, recreation and a growing food scene, Lynchburg provides plenty of reasons to park yourself for an extended visit.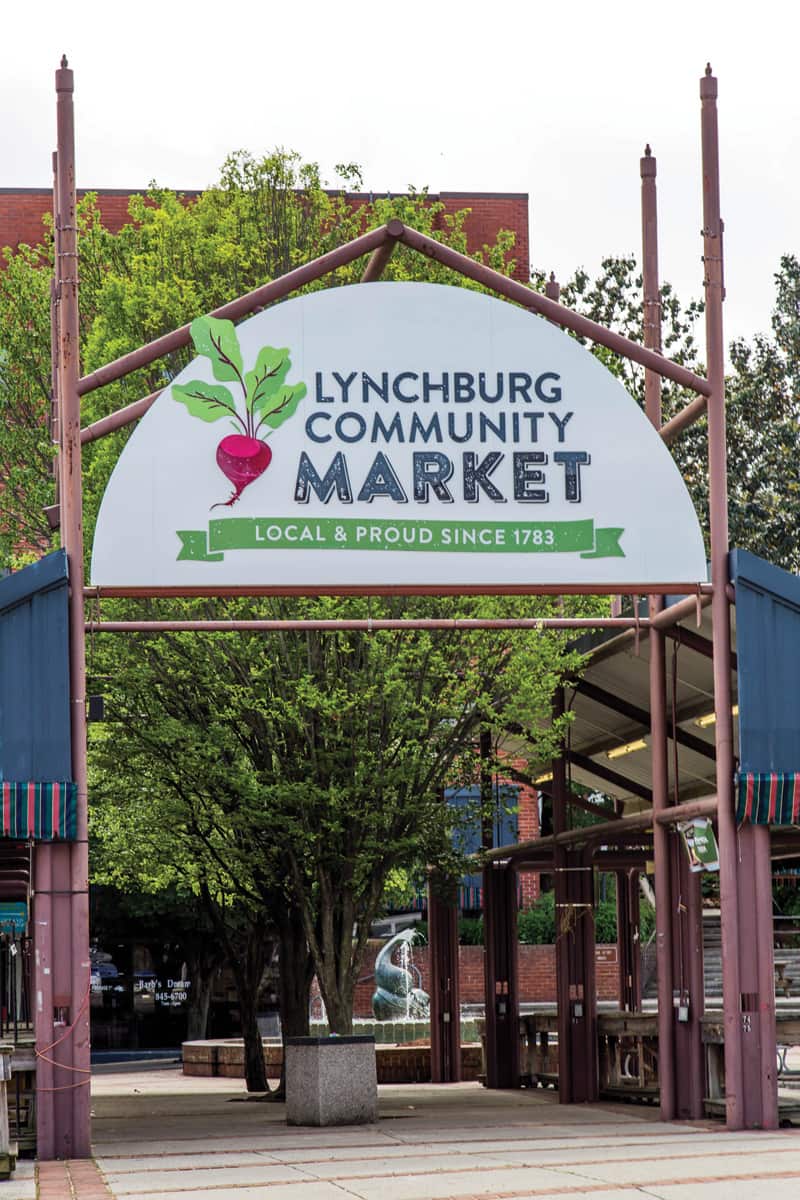 DOWNTOWN DEMONSTRATIONS
A concise showcase of the city's personality lies downtown along the James River. Warehouse buildings whisper of 19th- and 20th-century tobacco and smokestack wealth while contemporary tenants broadcast its revival.
Residences, shops, restaurants and a variety of other businesses capture a modern vibe in historic redbrick structures. Eye-catching buildings, outdoor dining areas, art and landscaping line up for eight blocks beside the James River and the railroad tracks, the two modes of transportation that aided the city's original growth. The land slopes sharply up away from the river, terraced layers providing visual appeal and vantage points for pleasant views, with the artsy, inspired Bluffwalk rimming the first terrace.
Honoring the district's duality, the boutique Craddock-Terry Hotel celebrates its heritage as a shoe manufacturer. You'll recognize the building by the huge, red, woman's pump. You'll see hints of the industrial past in the interior exposed brick and wooden beams and in the old-fashioned shoeshine box breakfast.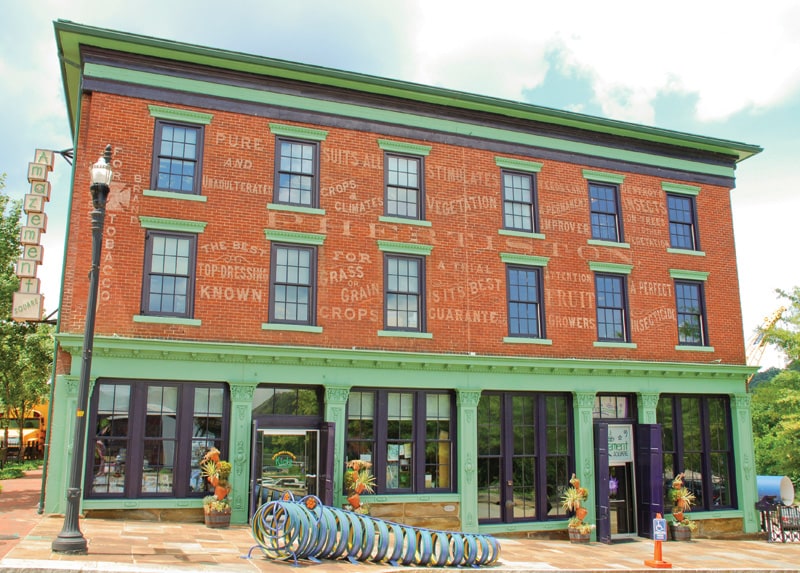 On the other end of the Bluffwalk from the hotel, a 4,800-square-foot mosaic mural illustrates the city's history. Across from the mural is the spacious, interactive Amazement Square Children's Museum, amusing and educating kids. Housed in a Civil-War era structure, the museum scatters large insect art around, playing off of the historic pesticide ad on the building's exterior: "DEATH TO ALL INSECTS" became "DEATH TO RESPECT ALL INSECTS."
While by the river, you can satiate your appetite at the Depot Grille in the old Norfolk & Western depot. Dine at Waterstone Pizza or at El Jefe Taqueria Garaje, which offers creative, delicious variations on tacos and tequila drinks. Feed your cultural appetite at Riverviews Artspace, several floors of art studios supported by a gallery and shop in the basement.
James River Heritage Trail passes through the riverside district, too, eight miles of reclaimed railroad plus small spur trails and footpaths. Along the way, visitors can spot a waterfall, wildlife and other natural glories and travel through a cool tunnel and over the James. If you don't bring your own two-wheeler, Bikes Unlimited offers rentals.
HILLS OF HISTORY
Ascending away from the river, you arrive on Main Street. Though there's still room for growth (entrepreneurs, take heed!), you'll find more creative shops and eateries. Get a vintage feel in a diner-like atmosphere while chowing down on creative comfort food at Market at Main, also in a historic building. Experience a neighborhood café feel at The White Hart.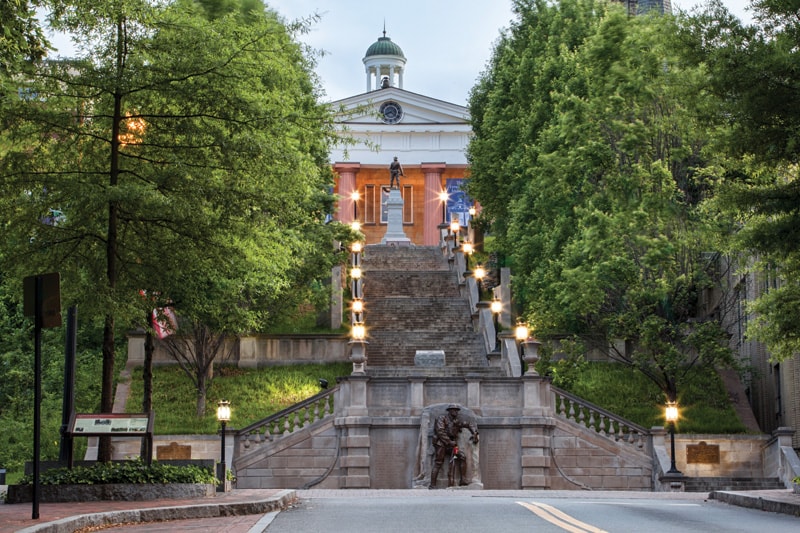 Keep climbing to explore the city's history. Begin by ascending the 139 steps of Monument Terrace to the Lynchburg Museum for an overview. Move next to the architecturally diverse neighborhoods – Diamond Hill, Federal Hill, Garland Hill and Daniels Hill – and Old City Cemetery, containing museums and heirloom plants as well as gravesites.
Make your way to the sobering and inspiring Pierce Street Renaissance Historic District. The two-block area was settled by freed slaves during Reconstruction and has been home to many accomplished blacks: Professor Frank Trigg, educator and friend of Booker T. Washington; noted poet and activist Anne Spencer, graduate of Virginia Theological Seminary and College (now Virginia University of Lynchburg); aviator and activist Chauncey Spencer; physician and tennis coach Robert "Whirlwind" Johnson, whose recruits included Althea Gibson and Arthur Ashe; and others. Besides historic homes and markers, visitors can view Anne Spencer's restored garden and studio.
EMBRACE THE CAMPUSES
Regardless of what campus your family may lay claim to (if any), all offer activities that are open to the public. Check their websites or DowntownLynchburg.com for calendars of cultural performances and sporting events.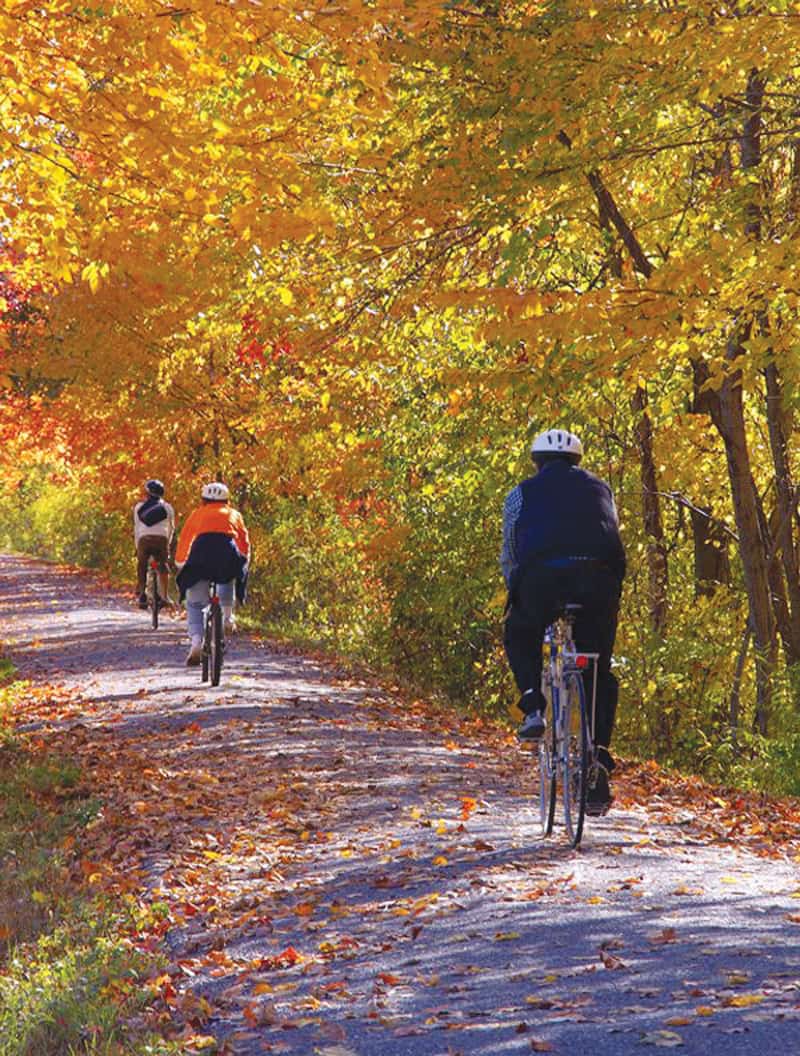 Visit the Maier Museum of Art at Randolph College (formerly Randolph-Macon Woman's College), which houses works by Winslow Homer, Mary Cassatt, Georgia O'Keeffe and Andrew Wyeth. In addition to rotating exhibits of student works, the museum brings in other artists, lecturers and scholars. The Daura Gallery at Lynchburg College hosts the work of Pierre Daura as well as changing exhibitions and educational programs.
Atop Liberty Mountain, Liberty University operates Snowflex, year-round synthetic slopes for skiing, snowboarding and tubing.
Lynchburg extends far beyond historic downtown. The familiarity of chains line Ward Road near Liberty University. Many other shops, restaurants and sites scattered around the area are worth exploring – whatever your reason for going.
---
FOR MORE INFORMATION AND EVENTS