Local Woman Has Certainly Made It
December 7th, 2017
Dayna Isom Johnson, Etsy trend expert and judge on the upcoming NBC show Making It
---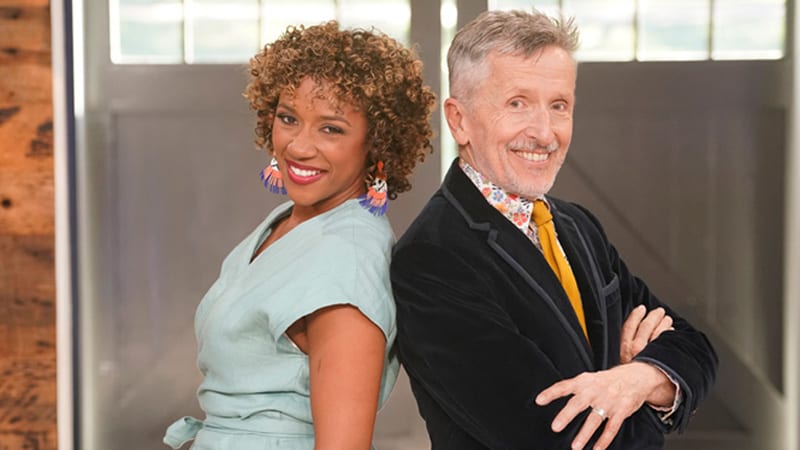 Dayna Isom Johnson, who was born and raised in the Richmond area, will be appearing as a judge on a new NBC series, Making It. The light-hearted competition show, produced and hosted by celebrities Amy Poehler and Nick Offerman, follows eight of the country's talented makers as they test their creativity and inventiveness. Each episode draws inspiration from popular, nationwide trends in crafting and DIY, which the whole family can enjoy. The featured makers will create projects on the show, in a timed challenge and a master craft themed challenge.
Johnson serves as trend expert and blogger on Etsy, the global online marketplace for products from crafty entrepreneurs. She searches the website and applies her knowledge of trends to recommend products and designers. She'll share that same knowledge of all things handmade to the judges on Making It.
The show's debut is slated for early 2018.
---
BOOMER: What part of Richmond are you from?
Dayna Isom Johnson: I grew up in Louisa County and later moved to Chesterfield during high school.
B: How have your Richmond roots influenced you?
DIJ: My upbringing in Louisa and Richmond have always remained close to my heart. Even after living in NYC for over 14 years, I still consider myself a Southern girl and maintain the values that my family has passed down for generations. Growing up in Louisa made me the person I am today. I like to consider myself a country girl, gone city chic.
B: Have you been back to Richmond lately? If so, what changes have you noticed?
DIJ: Of course! Most of my family still lives within the Richmond or Louisa areas so I come home frequently. The biggest changes I've seen in Richmond have really been in the downtown area. There are so many great new restaurants and places to check out. Two of my new favorites are definitely Mama J's and Hardywood brewery!
B: How did you become interested in what's trending and in crafts?
DIJ: I've always been interested in trends and have had a passion for creativity since making friendship bracelets in elementary school. For college, I moved to NYC to follow those passions and study fashion merchandising at the Fashion Institute of Technology. Throughout my career, I've followed the latest and greatest trends, keeping my finger on the pulse of what's on the rise and sharing those trends with media. Today, I'm fortunate enough to have both sourcing trends and celebrating creativity weaved into my job, and I love every second of it. 
B: How will the new show use you and your skill set?
DIJ: On Making It, I serve as a judge alongside Simon Doonan (writer, fashion commentator and creative ambassador for Barneys New York). Together, we give constructive feedback to the makers on the projects they create and help guide them to successful outcomes. We would perhaps suggest different materials to be used or even give guidance on color selection.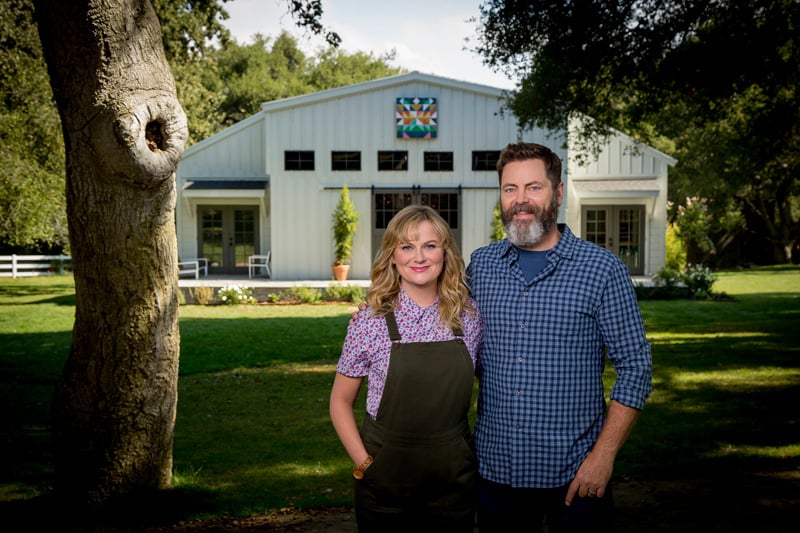 B: Do you have anecdotes or comments to share about working with Amy Poehler and Nick Offerman?
DIJ: Amy and Nick are an absolute dream team. Not only did they keep us laughing throughout the entire journey, but they also are so deeply connected to the maker community and recognize the importance of shining a light on creativity. It's an honor to work alongside them, and I can't wait for everyone to see the show!