Making Music Trivia Quiz & Crossword Puzzle Answers
September 29th, 2020
See how you did!
---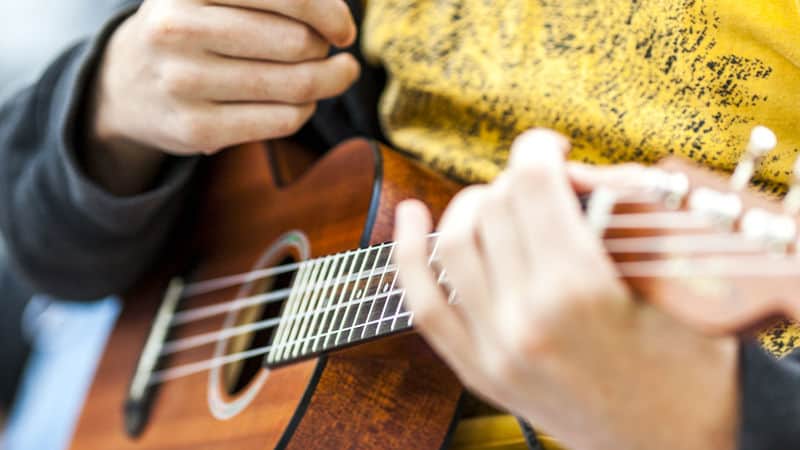 Trivia Quiz Answers
1. The ukulele originated in Hawaii.
2. I. b. – II. e.–  III. d. – IV. c. – V. f. – VI. a.
3. c. The harpsichord is associated with Renaissance and Baroque music.
4. False – all of the information is true except that Kurt Cobain was a member of the rock band Nirvana.
5. Mighty Wurlitzer Organ.
---
Crossword Puzzle Answers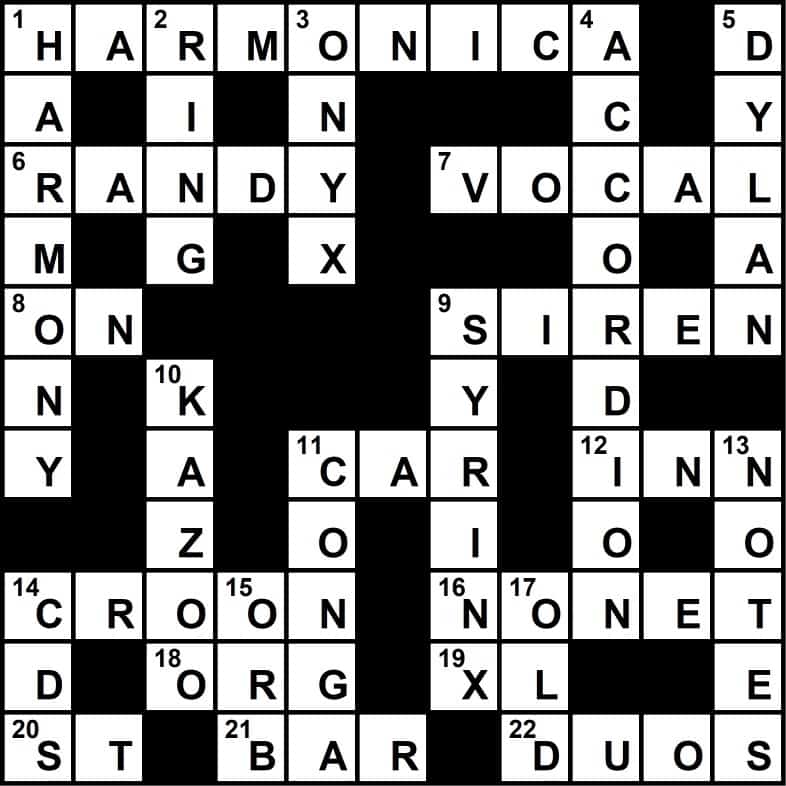 ---
SCORING 
YOU ANSWERED ALL QUESTIONS CORRECTLY
Hallelujah!
YOU BOTCHED THE CROSSWORD & GOT 1-2 INCORRECT TRIVIA ANSWERS
Keep the car windows rolled up.
YOU MISSED A BUNCH
Can you carry water in a bucket?
---
Play the interactive version online at BoomerMagazine.com/music-trivia-crossword-puzzles.