Making Music Trivia & Crossword Puzzles
| September 8th, 2020
How deep is your musical knowledge?
---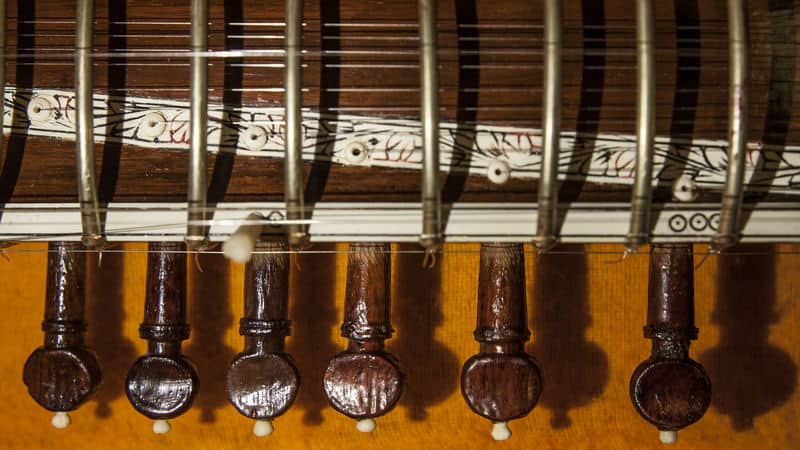 Test your knowledge of music from around the world with these music trivia and crossword puzzles.
Crossword Puzzle
Tap a square to type in your answer – dark blue indicates the active square.
Click on the circle at the bottom of the puzzle to highlight incorrect letters, fill in one letter or an entire answer, and clear the puzzle.
---
Trivia Quiz
1. FILL IN THE BLANKS: American singer Tiny Tim was known for playing the ____, a small guitar-like instrument that originated in ____.
2. MATCHING: Match the musical instrument with the country with which it is usually associated.
| | |
| --- | --- |
|  I. Sitar | a. Latin America |
| II. Balalaika | b. India |
| III. Steel drums | c. Australia |
| IV. Didgeridoo | d. Trinidad and Tobago |
|  V. Castanets | e. Russia |
| VI. Marimba | f. Spain |
3. PICK ONE: Which of the following instruments is not associated with Appalachian bluegrass music?
a. Banjo
b. Dobro
c. Harpsichord
d. Washboard
e. Mandolin
f. Spoons
4. TRUE OR FALSE: The "MTV Unplugged" 1959 Martin D-18E acoustic guitar played by Kurt Cobain with the Grateful Dead sold for $6 million at auction on June 20, 2020, breaking the record for the most expensive guitar ever sold on June 20, 2020.
5. UNSCRAMBLE: Richmond's Byrd Theatre is known for what instrument?
H Y G T I M   R U L E Z W R I T    N A R G O
---
How do you think you did?
Click here for answers.
Head here for more trivia fun.