Marilyn and Me
| July 11th, 2023
An 11-year-old's coming of age and the iconic sex symbol
---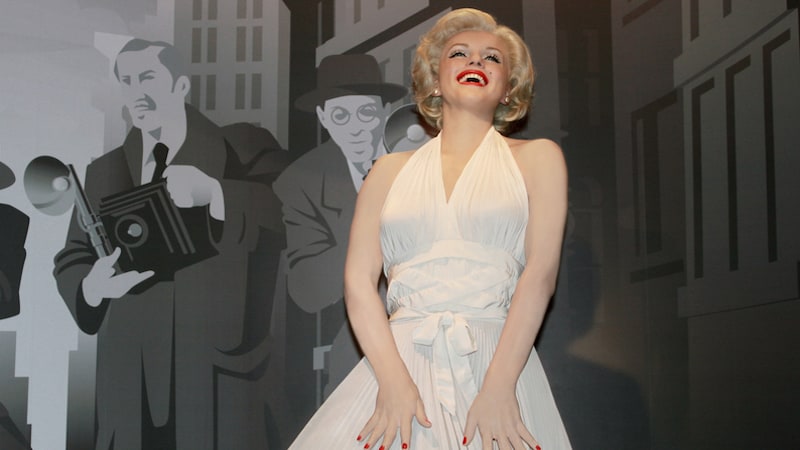 Bill Levine was 11 years old when Marilyn Monroe died. He heard the news of her death over a transistor radio at summer camp. "There must have been snippets of unsettling news items crackling over the transistor, about the megatons involved in nuclear testing from Russia and the U.S. I don't remember hearing any of this nuclear brinkmanship stuff. The only news item I remember being broadcast in early August was the death of Marilyn Monroe, the prettiest woman in the world, according to my tween brain." Levine tells his coming-of-age backstory and the impressions that persist over the years.
---
In 1962, at age 11, I summered at co-ed Camp M., which had a brochure mention of Cape Cod, but was really located 20 miles short of the Sagamore Bridge on Boston's south shore. Camp M. was on the requisite pond and off the beaten path, even if salt was not in the air. The bonus for me that summer was that our camp was only 40 miles from Boston and it's one Top 40 station. For me and my 10 bunkmates, lights out meant listening on our cots to rock and roll on a transistor radio, preferably to Boston's WMEX with a limited 5,000 watts. If WMEX was too staticky, the transistor owner, David, would scan for 50,000 megawatt stations in the northeast.
The songs I remember from that summer are an eclectic mix: "Sealed with a Kiss," "Speedy Gonzales," "Palisades Park," "See You in September," "Wah-Watusi," "Locomotion," "Vacation," and "Ahab the Arab." These sounds in the night were the first rock songs that piqued my interest, a sign of my incipient teenage-hood. My favorite song was "Sealed with a Kiss," about a summertime romance hiatus. Maybe it appealed to me because I could no longer see my 5th grade homeroom crush, S.
Even though I had this crush, the physicality of romance beyond a kiss was an inconceivable mystery to me. But luckily my bunk was partially composed of 12-year-olds, who were birds-and-bees mavens compared to me. These tween sophisticates would have nightly bull sessions on mostly accurate sexual mechanics and guesses on older co-eds' bra sizes. I was an intent listener to these seriocomic discussions, bull sessions that lasted until our counselors shut us down.
I remember the gist of these discussions, but not much specifically, except for one confusing anecdote. The camp was a mixture of fairly well-off kids from the Boston and New York City environs. Sam, from the mean streets of Queens, appropriately was the worldliest on sex stuff. It's his story about kids trying to finagle "disease packs" from drug stores that confounded me the most during our nightly round table. A couple of years later I deduced that "disease packs" were in fact condoms.
Parents' visiting day in 1962 was at the summer's midway point. My parents drove down from suburban Boston to Camp M. to visit with me and my younger sister, also a Camp M. attendee. My first words to my parents were exclaimed proudly and shyly: "I really learned about the birds and the bees." I don't remember what they countered with, but there were no aspersions cast on the fact that the intro to reproduction book they gave me didn't quite work. What I did learn in that book was how fish mate. I remember that something called "milt" was involved, which made me wonder why so many dads were named Milt. https://www.sciencedirect.com/topics/agricultural-and-biological-sciences/milt
I should mention that there were some interruptions in Top 40 stations during that summer for brief nightly news roundups. Looking back, I can't remember any news highlights that summer, even though there was a whole lot of nuclear bomb ground-shaking going on via U.S and Russian testing. The only radio news item I remember though from that summer was a shocker in early August – the death of Marilyn Monroe. My list of iconic figures was appropriately small (after all, I was 11): Ted Williams and Marilyn. From adult conversations, media coverage, and viewing photos, I had deduced that she was the prettiest woman in the world. She was the "it" girl, and with the beginnings of my testosterone and sexual understanding, she had an additional vague sexual allure. I was saddened.
Impressions of Marilyn Monroe linger
Recently, I have managed to abstain from watching the new Netflix Marilyn bio-pic, "Blonde," because the assembled reviews describe a film that terribly deemphasized her agency and ginned up her victimhood.
I began reading and learning about her in my teens because she was iconic and a sex symbol, an intriguing combo for a hormonal teenage bookworm. In later years I read to understand her bittersweet combo plate of fame and complexity. I enjoyed the 2011 movie, "My Week With Marilyn," as it gave a nuanced view of her. Over the years, I was delighted that to learn my childhood icon strived for artistic expression, enrolling in the Actors Studio, and rebelled against the yoke of the studio system by forming her own production company. I was pleasantly surprised to learn that she actually won a Golden Globe for "Some Like It Hot" in 1959.
I thought that when "Blonde" was announced as a project, that it would be an in-memoriam effort for the true Marilyn Monroe, giving her the agency she deserved. It turned out to be apparently a victimhood chronicle. Fortunately, 40 years after the summer of 1962, I was one of the 20,000 in Fenway for an in-memoriam tribute to Ted Williams' extraordinary life.
---
Read more childhood memories and other contributions from Boomer readers in our From the Reader department.
Have your own memories or other stories you would like to share with our baby boomer audience? View our writers' guidelines and e-mail our editor at Annie@BoomerMagazine.com with the subject line "'From Our Readers' inquiry."