Marion Ross Writes of "Happy Days" and More in New Memoir
| May 25th, 2018
---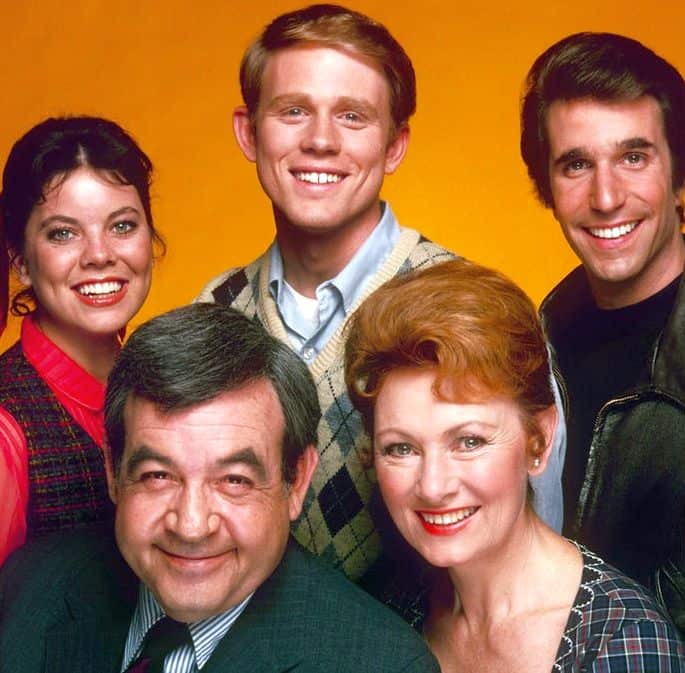 From 1974 to 1984, TV audiences knew Marion Ross as the sitcom mom dispensing patience and wisdom during the 11-season run of the ABC hit series "Happy Days."
But Marion's days were not entirely happy.
In her March memoir, "My Days: Happy and Otherwise," her 'otherwise' reminiscences include a bad first marriage and the challenges confronting an actress and single working mother.
Even her early years on "Happy Days" weren't always cheery thanks to TV hubby Tom Bosley.
"Tom didn't particularly want me to play his wife, so he was tough on me for a while," recalled Ross from her home in Woodland Hills, California.
She says the rough treatment lasted the first few seasons. "Eventually, I won Tom over and learned to love and admire him even though he had picked on me. That wasn't really who he was, and I came to realize he was a fine man."
The entire cast soon developed a bond that lasts to this day. "We really were like a family growing together. I saw the kids grow up, get married, and have their own babies. We've all remained close."
Raised in Minnesota (Watertown, Albert Lea, and Minneapolis), Ross was determined to act from an early age.
"I was a middle child and my brother was very sickly, so I didn't get all the attention. I secretly decided I'd better become rich and famous!" she laughed. "I read all the arts and theater magazines and saw acting as a way to achieve that. At the library, I'd look up famous actors in books like 'Who's Who?' I wanted to learn how they became successful."
She recalls reading "Present Indicative," the first volume of Noël Coward's autobiography.
"He began on the stage as a child, so by 13 I was planning to be successful too," said Ross, whose family moved 3 years later to California where she graduated college and began to realize her dream in theater. But it soon evolved into film and television.
"At 25, I landed a role in the TV version of Noël Coward's 'Blithe Spirit' and actually got to work with Noël Coward!" she recalled about the 1956 production. "The first reading of the script was at Humphrey Bogart's house because Lauren Bacall (his wife) was in the production. Can you imagine being a young actress doing that on a Sunday? I just loved it!"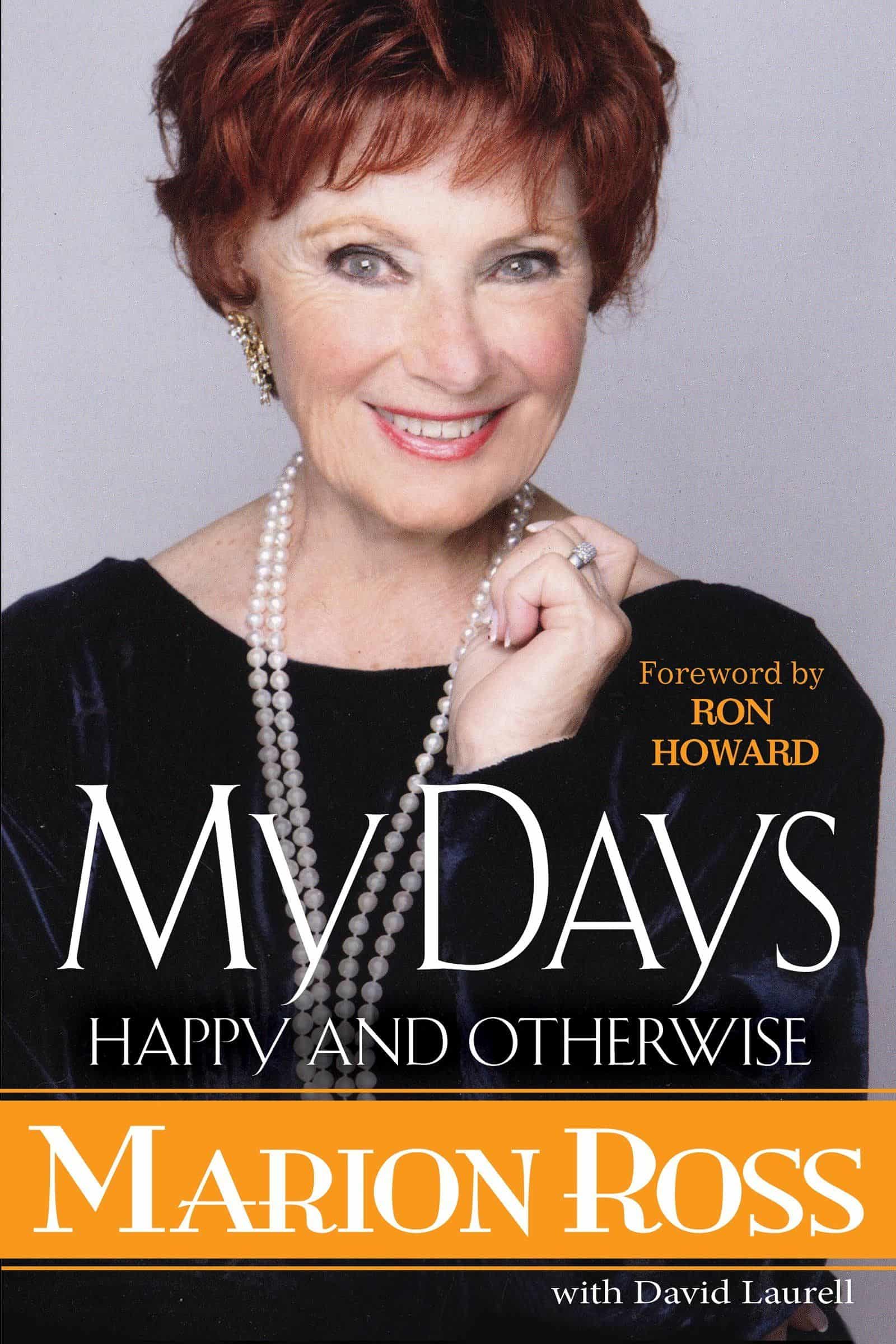 Ross's film career began with Paramount, 3 years earlier with Ginger Rogers in "Forever Female." She would later work with other movie legends including Clark Gable in "Teacher's Pet."
"Some actors just have an aurora and Gable did. It was Easter, so I colored some eggs and on one wrote 'M.R loves C.G.' I gave it to his assistant, a suave fellow who protected Gable from everyone. Gable eventually just said 'Thank you very much' to me."
It was, says Ross, a great time to be an actor.
"All the stars ate in the studio's dining room. Marlene Dietrich would come swooping into the room and a hush would fall over the place. Those early days in Hollywood were just so thrilling, almost more than I could bear."
Though she has no future acting plans, she says working on the book brought back many memories.
"I had to be talked into writing the book by my family but now I'm having fun discussing it," says Ross who turns 90 in October and is planning some book signings in the Los Angeles and New York areas. "I've certainly had more happy days than 'otherwise.'"
---
Nick Thomas teaches at Auburn University at Montgomery, Ala, and has written features, columns, and interviews for over 650 newspapers and magazines.