Marty Allen: Still Making 'Em Laugh
| March 31st, 2017
Known for his trademark salutation, "Hello Dere," his bug-eyed comic stare and wild Brillo-pad hair, veteran comedian Marty Allen is still making audiences laugh.
---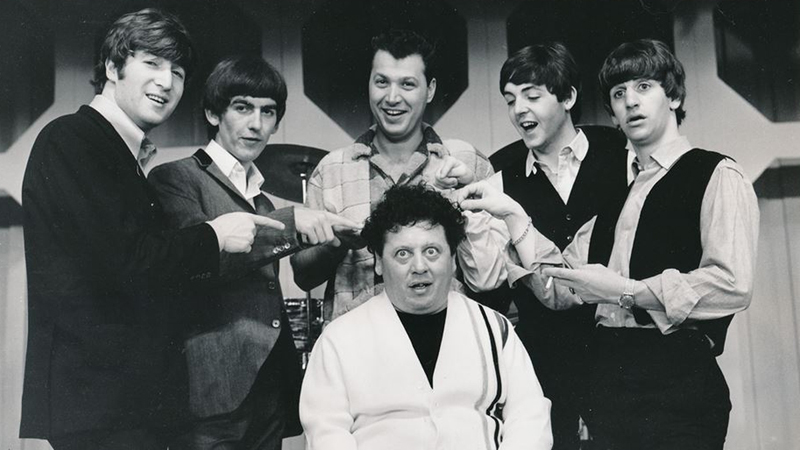 Known for his trademark salutation, "Hello Dere," his bug-eyed comic stare and wild Brillo-pad hair, veteran comedian Marty Allen is still making audiences laugh.
"I get up in the morning and the only thing that doesn't hurt is my pajamas," joked Allen, who turned 95 in March, from his home in Las Vegas.
A veteran of six decades in the entertainment industry, in 1957 the Pittsburgh-raised comedian teamed up with handsome lounge crooner Steve Rossi, who became his "straight man." The union produced the incredibly popular comedy duo of Allen & Rossi.
Over the following decade, the pair toured the world and appeared on every TV variety show. They amicably parted in 1968, but reunited many times, as late as the 1990s.
Rossi died in 2014.
"He lived in Las Vegas, too, and we remained good friends," said Allen. "I last saw him a few days before he passed away. What can I say, we were like brothers."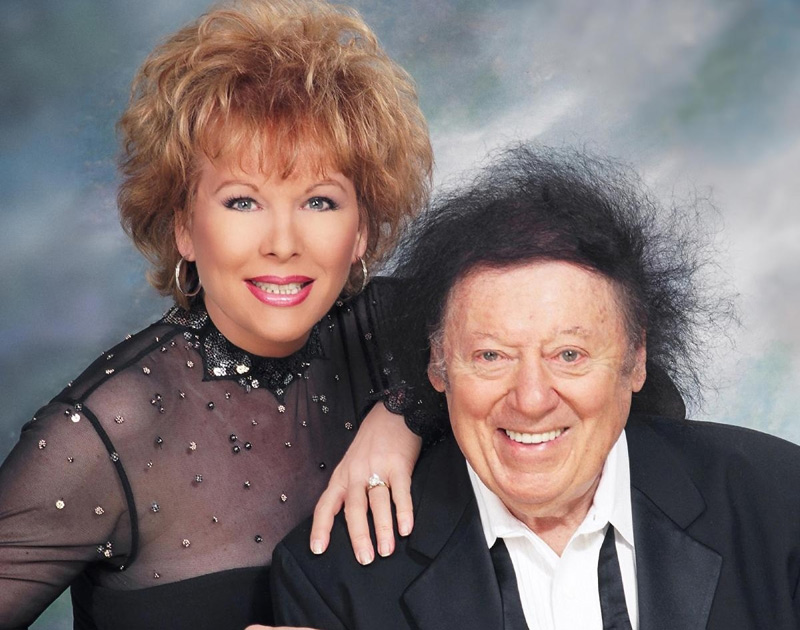 Today, Allen is partnered with a new straight man – or straight woman, to be more precise – his wife of over 30 years, Karon Kate Blackwell.
"After Steve and I split up, I worked as a single for many years and even acted," recalled Allen. "Then I met Karon at a Los Angeles restaurant. She was working as a singer and piano player, and when I saw her perform I asked her to come on the road with me and the audiences loved her."
Allen appeared in a half-dozen feature films and some TV movies, and guest starred on several television series. One memorable guest spot was on The Ed Sullivan Show in 1964 with The Beatles.
"The guys had no idea who we were, but backstage they were very friendly and likable," recalled Allen. "I remember walking over to joke with John and saying 'A lot of people mistake me for you!' He thought that was hysterical, me with my crazy hair, and almost collapsed from laughing."
Like Marty's wild hair, his "Hello Dere!" catchphrase – also the title of his 2014 autobiography (see www.martyallenhellodere.com) – was not planned. He blurted out the phrase in a brief rare moment of on-stage confusion when working with Rossi one evening. After the show, when audience members began repeating it, he said, "I knew I had a gimmick entertainers only dream about."
As for that hair, "It seemed every time I cut my hair, I'd catch a cold, so I just let it go," he recalled. "It just took off and grew wild."
But it was TV game shows where Allen excelled as himself.
"I was on them all, my favorite being a semi-regular on Hollywood Squares with people like Paul Lynde, Charlie Weaver and Rose Marie," he recalled. "We were allowed to write our own jokes, which we would throw in when Peter Marshall asked the questions. We didn't know the questions up front, so we really did ad lib the answers."
Allen says that throughout his career, he had a reputation of working well with others.
"I approached every job I ever had with a good temperament," he said. "I never fought with anyone and just wanted to entertain. My career and the people I've met have been a great blessing."
Some Allen & Rossi one-liners
Allen: My wife's a twin
Rossi: How do you tell them apart?
Allen: Her brother's taller
Allen: I do everything my wife tells me.
Rossi: You mean if she told you to jump of the roof of this hotel you would?
Allen: Not again.
Rossi: Is it true you have the answer to birth control?
Allen: Yes!
Rossi: What is it?
Allen: No!