The Charity Show
| January 14th, 2021
Childhood memories of a summertime fundraising performance
---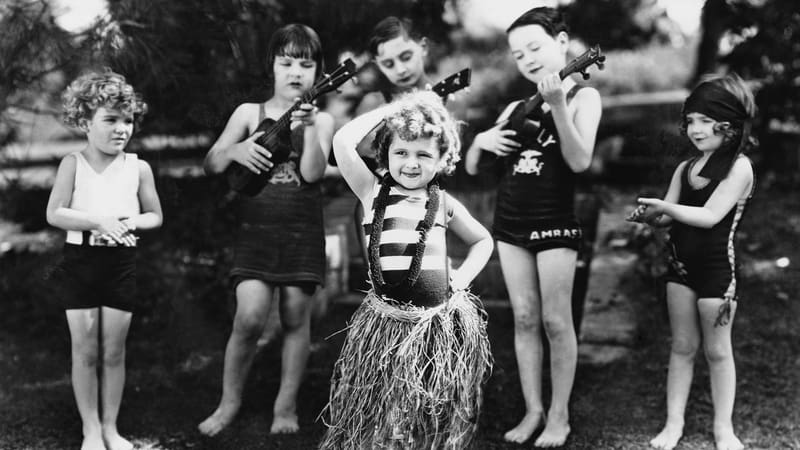 Michele Minott shares memories of childhood performances with friends 
---
Each summer, Mrs. Moss' grandchildren would come for a visit. I looked forward to those visits. First and most important, all four children were close to me in age. The eldest, Richard, was quiet and serious, and kept to himself reading.
The others – Judy, Suzanne, and Johnny – were wonderful playmates. Johnny, my curly haired, sometimes boyfriend, joined in all of our games.
But it was Judy and Suzanne who organized the biggest summer event – our annual Charity Show. The proceeds were given to their mother, a fundraiser for the American Heart Association.
LIGHTS, CAMERA…
Producing the show was a lot of fun. We all joined in the production activities, from putting our handmade flyers under each resident's door, to setting up rows of chairs along the side of Mrs. Moss' cottage.
Then there were the rehearsals. Judy and Suzanne taught Cheryl and me the Mexican hat dance, and we all agreed to use it as our finale.
I wasn't a very outgoing little girl. In fact, I was rather quiet and shy. But whenever I heard music, or was asked to sing, it was as if someone had flipped a switch. I was in my element – a place where I could shine – and it was a joy to be there.
I practiced the two songs that comprised my repertoire: "Que Sera, Sera" (Doris Day's hit at the time) followed by a rousing chorus of "Take Me Out to the Ball Game."
ACTION!
By the show's end, we had raised 24 dollars – a small fortune.
There was little time to celebrate, however. We had to change out of our good clothes and put all the chairs back where they belonged.
That task done, Mrs. Moss invited us into her residence for television and ice cream. We all sat around the television enjoying Mrs. Moss' treat and the eye candy provided by Michael Landon as Little Joe Cartwright.
That night, as I lay in bed inhaling the fresh salt air, a sense of contentment carried me off to sleep.
---
Read more childhood memories from Michele Minott and other contributions from Boomer readers in our From the Reader department.
Have your own memories of childhood performances – or any other story you would like to share with our baby boomer audience? Email our editor at Annie@BoomerMagazine.com.