Minimalism in Decorating
| June 14th, 2023
A trendy style that can help in decluttering
---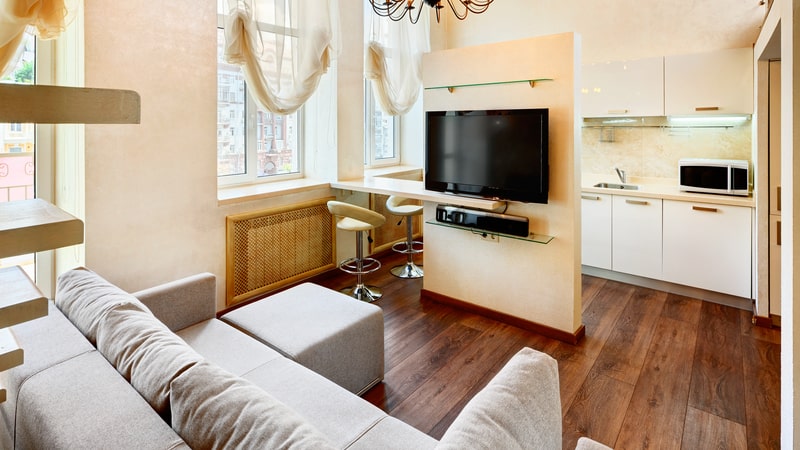 Have you considered decluttering, but you're afraid your home will look sparse and empty? Have no fear! Your home can be trendy, part of the minimalism decorating movement! Declutter … design … and declutter as you design!
---
Minimalism remains a strong design trend and preferred choice of many homeowners and apartment dwellers. For many, living with less creates calm and order. No longer are these environments considered sparse and sanitized, either — instead it can be a functional design choice.
From foundations such as the Bauhaus style in Europe to Scandinavian influences, minimalism is often associated with soft colors, natural woods and crisp, clean lines. It is also often associated with interiors that are not overstuffed but contain a few well-designed elements and furniture selections.
How to get the look
Begin with a neutral palette. Cream, taupe and soft gray are wonderful choices to begin your color stories.
Plan your space in advance. Select only what is necessary.
Edit, then edit again — the key to a minimalist look.
Mix hard and soft materials. A mix of hard materials such as metal and wood pairs beautifully with soft goods such as toss pillows and throws.
Look for innovative design. Think outside of the box. Unique pieces will spark conversation and be visual surprises in your minimalist environment.
---
Decluttering for Seniors: You Can't Take it With You! 
Decluttering Tips from an Expert
Resources for Decluttering, Estate Sales, and Moving 
---
Where to start
When creating your space, choose your larger pieces first, such as your sofas and case goods, then your smaller pieces such as accessories and accents.
Area rugs
Rugs can also help ground a space and shouldn't be omitted just because you're looking to achieve minimalism. In general, rugs create warmth and add a finishing element that can help prevent a space from appearing barren. When selecting rugs, a great rule of thumb is to choose one first for color or graphic inspiration, or last to tie everything together.
---
Cathy Hobbs, based in New York City, is an Emmy Award-winning television host and a nationally known interior design home staging expert and short-term rental/vacation home designer with offices in New York City and The Hudson Valley. Contact her at info@cathyhobbs.com or visit her website at cathyhobbs.com.
©2023 Tribune Content Agency, LLC.