More What's Booming RVA: Aug. 10 to 17
| August 10th, 2023
A week of events, announcements, and a link to future fun
---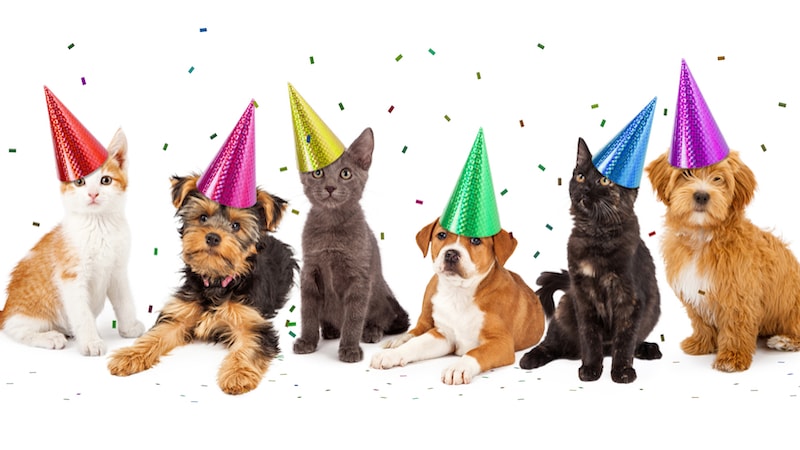 Check out the Boomer Top 5 picks in RVA, browse the week ahead, or go to our updated events page for Down the Road happenings and ongoing exhibitions and performances.
---
August 10 to 17
More of What's Booming in Richmond, Virginia, August 10 to 17, 2023: outdoor performances and festivals, indoor and online learning and author events, tours, and more summertime stimulation in RVA
Thursday, August 10
The Concert: A Tribute to ABBA. Take in the memorable music of the pop rock band by an experienced tribute band. August 10, 6:30 p.m., at Atlantic Union Bank After Hours, Doswell.
Ashland Theatre's 75th Anniversary. To mark the anniversary of its opening on Aug. 10, 1948, the theater hosts a showing of John Wayne's 1948 "Red River." With 75 cent tickets and popcorn. The celebration continues throughout the year with showings of more 1948 movies. August 10, 7 p.m., at The Ashland Theatre, Ashland.
"The Maps of Spotsylvania Through Cold Harbor." Author Bradley Gottfried speaks on the actions of Union and Confederate troops in the completion of the Overland Campaign. FREE. August 10, 6:30 p.m., online.
The British Attacks: The War of 1812. Historian Bert Dunkerly recounts the only time the nation's capital fell to an invading army and the attempt to save our founding documents. August 10, 7 p.m., at Belmont Recreational Center, Henrico.
Richmond Music Week. Events continue at the city's many live music venues in this week-long celebration of Richmond, Virginia's music scene. Through Aug. 11. See website for locations.
Richmond Flying Squirrels vs. Bowie Baysox. Go Nutz and have Funn with professional baseball, giveaways, and fireworks on featured nights. Through Aug. 13 at The Diamond, Richmond.
Faces of Philanthropy: Sharing Stories of Giving Back. A pop-up exhibition celebrating the power and inspiration of Black generosity in the region. Through Aug. 31 at the Black History Museum of Virginia, Richmond.
Friday, Aug. 11
We Had Keys to Communications Village: A Conversation. A live discussion with former Communications Village artist and teacher Pat Jow and former youth participants of the life-changing community art space founded by Benjamin Wigfall in the 1970s. Aug. 11, 6:30 to 7:30 p.m., at the Virginia Museum of Fine Arts, Richmond.
"All Shook Up" Student Performances. See the fruits of hard work put in by the Virginia Rep's Summer Showtime Campers, learning music, choreography, and lots of lines. Aug. 11 to 13 at Virginia Rep Center for Arts and Education, Richmond.
Community Snoutreach Adoption Event. Fee-waived or -reduced adoption events at 18 regional shelters. Many shelters coming to the Richmond SPCA: Aug. 12, 11 a.m. to 3 p.m. Adoptions throughout the region: Aug. 11 to 13, see website for participating shelters.
Gallery 5 Presents an Incanto Evening of Body and Mind. Explore personal movement and expression through guided yoga and meditation, a workshop from Richmond Young Writers, and a poetry reading. Aug. 11, 6 to 9 p.m., at Lewis Ginter Botanical Garden, Richmond.
Thurston Howell: A Yacht Rock Spectacular. See Boomer's Top 5 Picks.
Saturday, Aug. 12
Woodland Cemetery Tour. Learn about the historic cemetery, the final resting place of African Americans from the Richmond area. The walking tour will highlight the many influential people who are buried here and ongoing recovery efforts. Aug. 12, 9 to 11 a.m., at Woodland Cemetery, Richmond.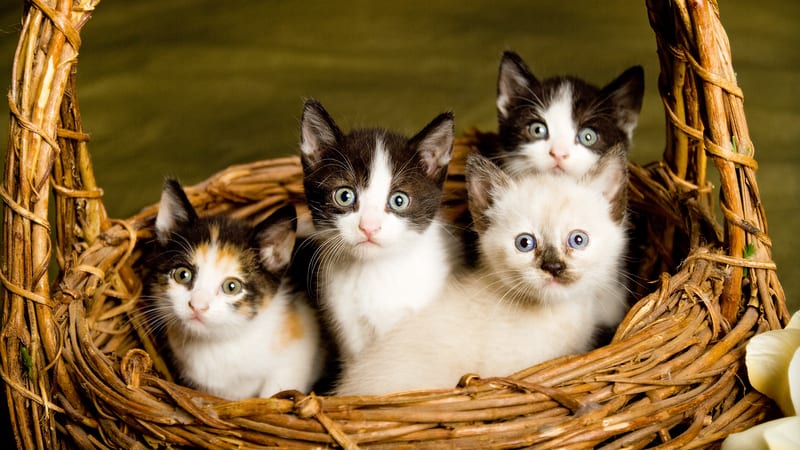 Kitten Cuddle Party. Snuggle adorable kitties to your heart's content. No on-site adoption, but applications accepted. Or just get a feline fix! Aug. 12, 12:30 to 2:30 p.m., at Väsen Brewing, Richmond.
Pump House Tours. Learn more about this fascinating historic Richmond building from the group that's spearheading its renewal. Aug. 12, 1 to 3 p.m., at Pump House, Richmond.
Meet the Artists of "The Art of Freedom II." Some featured artists share their work through presentation and conversation, part of the creative interpretations of Black freedom. FREE. Aug. 12, 2 to 4 p.m., at the Black History Museum, Richmond.
AUGtoberfest. The German-inspired festival previews early, with ales, accordions, and food trucks. Aug. 12, 3 p.m., at Center of the Universe Brewing, Ashland.
The Swanky Pub. An immersive retro cocktail experience joins the world of MADMEN filled with booze, broads, and wise guys. Signature drinks and risqué cabaret acts. Aug. 12, 6 to 7:30 p.m., Historic Bolling Haxall House, Richmond.
Jammin' on the James: Mother's Little Helpers. See Boomer's Top 5 Picks.
Parliament Funkadelic Featuring George Clinton: Just for The Funk of It. See Boomer's Top 5 Picks. 
JamPacked Festival 2023. The craft beer and music festival highlights fun AND environmental love. Aug. 12, on Brown's Island, Richmond.
Richmond Jazz and Music Festival. See Boomer's Top 5 Picks.
Oddities & Curiosities Expo 2023. A collection of weirdness: preserved specimens, horror and Halloween pieces, quack medical devices, skulls, funeral collectibles, and more. Plus options for a creepy add-on show and taxidermy classes. Aug. 12 and 13 at the Greater Richmond Convention Center, Richmond.
Meteor Shower Bike Tour. Ride the Virginia Capitol Trail, camp at Chickahominy Riverfront Park, and watch the Perseid Meteor Shower. Then ride home the next morning. Aug. 12 to 13, beginning at 9 a.m. at Great Shiplock Park, Richmond.
Sunday, Aug. 13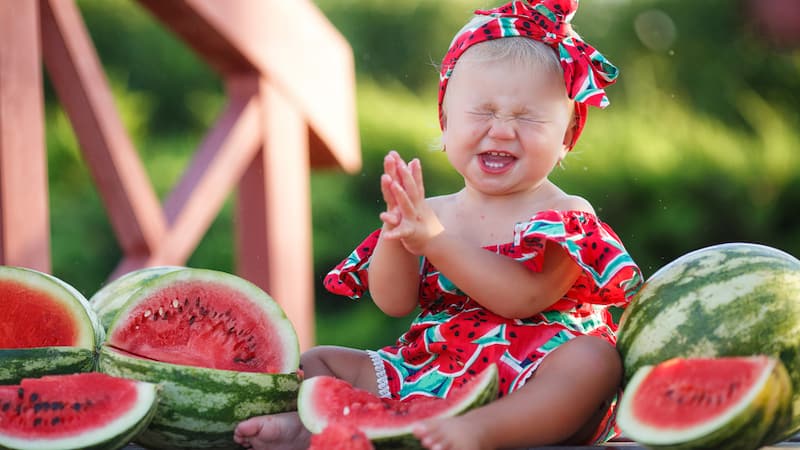 41st Annual Carytown Watermelon Festival. Watermelon and people galore, with 80 musicians, more than 100 exhibitors, a kids' area, and shops along the "Mile of Style." All part of a Richmond tradition. Aug. 13, 10 a.m. to 6 p.m., Carytown, Richmond.
The Association. Check out Boomer's Top 5 Picks.
Monday, Aug. 14
OOYH Records Second Mondays. Andy McGraw and Will Evans/Angelica X present separate sets of distinctive, avant-garde music with rich inspirations. Aug. 14, 8 p.m., at Artspace, Richmond.
Tuesday, Aug. 15
Richmond Flying Squirrels vs. Harrisburg Senators. Go Nutz and have Funn with professional baseball, giveaways, and fireworks on featured nights. For your chance to score a pair of free tickets, follow our Tuesday Boomer newsletter or Facebook. Through Aug. 20 at The Diamond, Richmond.
Wednesday, Aug. 16
Minds of All Kinds Sensory Friendly Evening. An astronomy-themed event for guests with disabilities: less crowded and still with the hands-on activities the museum is known for. Aug. 16, 4 to 8 p.m., at the Science Museum of Virginia, Richmond.
Steel Gut. Music, drinks, art activities, and music from Steel Gut's range of Irish and American fiddle music, jazz, bossa nova, and more. Collecting back-to-school items for Communities in Schools. Aug. 16, 6 to 8 p.m., at Perkinson Center, Chester.
Thursday, Aug. 17
5th Annual Black Philanthropy Month Celebration. Honor local Black philanthropic leaders, be inspired by Black philanthropists, and hear about the impact of collective giving. In an engaging fireside chat, learn more about the impact of HBCUs (Historically Black Colleges and Universities) and the effects of their philanthropic presence. Plus creative performances by the Sankofa Dance Theatre of VSU. FREE, registration required. Aug. 17, 5 to 8 p.m., at Main Street Station, Richmond.
All-Abilities Fun @PARK365. Fun, accessible activities for all ages, with food trucks, a petting zoo, and music. Including representatives of Beyond Boundaries, a local non-profit specializing in guiding participants with disabilities, veterans, at-risk youth, and recovery programs on outdoor adventures. Aug. 17, 5:30 to 7:30 p.m., at Park365, Richmond.
"Almost Dead: Slavery and Social Rebirth in the Black Urban Atlantic." Author Michael Lawrence Dickson discusses similarities, variations, and linkages between urban Atlantic slave communities in mainland America and the Caribbean. Aug. 17, 6 p.m., streaming and in person at the Virginia Museum of History, Richmond.
News worth knowing
Food, flowers, and finalists
Taste of Ashland. Celebrate the town's culinary culture with a chef showcase. Local chefs use locally sourced foods in tasting plates and drinks. Proceeds benefit Downtown Ashland Association's free community events. Sept. 7, 7 to 9 p.m., at The Depot, Ashland.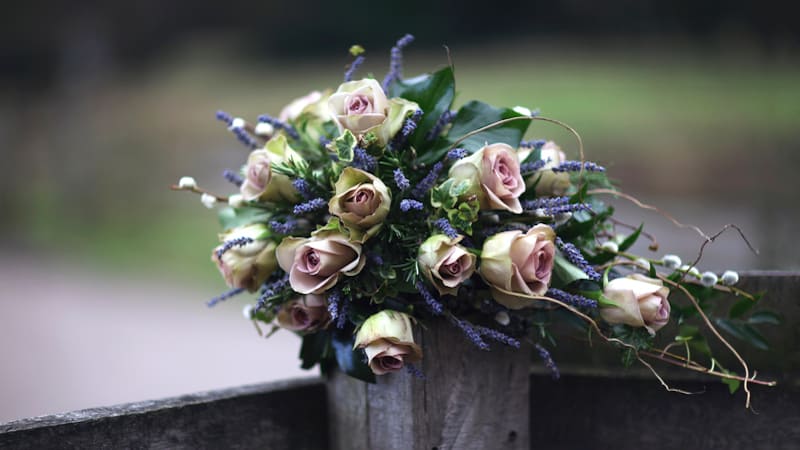 History Blooms. Lectures, workshops, demonstrations, abundant floral displays, and activities join Virginia history, gardening, and landscape preservation. History never looked so naturally beautiful! Oct. 6 to 8 at the Virginia Museum of History, Richmond.
Virginia Literary Award Finalists Announced. The fiction finalists are Bill Glose, All the Ruined Men: Stories; Bruce Holsinger, The Displacements; and Barbara Kingsolver, Demon Copperhead. The nonfiction finalists are Margaret Edds, What the Eyes Can't See; Jonathan M. Katz, Gangsters of Capitalism; and Beth Macy, Raising Lazarus. The poetry finalists are Laura Bylenok, Living Room; Melanie McCabe, The Night Divers; and Gregory Orr, Selected Books of the Beloved. Final winners announced at the Virginia Literary Awards Celebration on Oct. 14.
---
Anticipation … ! Click here to make plans with this list of events to come and ongoing exhibitions and performances.
Follow What's Booming on Boomer, updated every Thursday, and sign up at the bottom of our website for our twice-weekly newsletter.