More What's Booming RVA: August 17 to 24
| August 17th, 2023
A week of events, announcements, and a link to future fun
---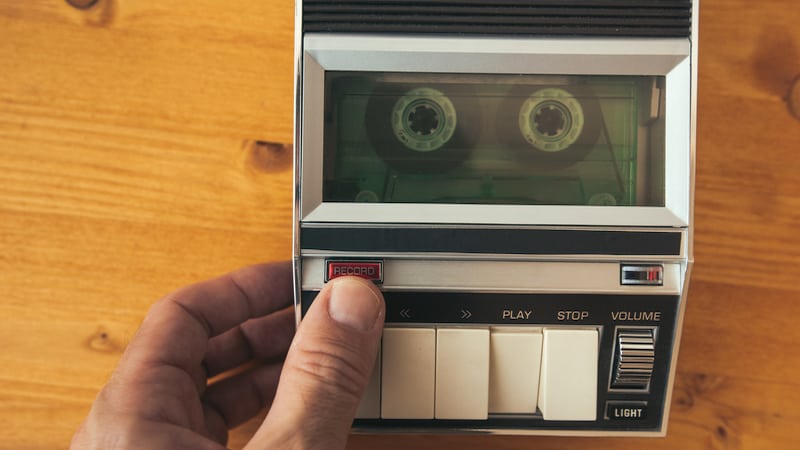 More of What's Booming in Richmond, Virginia, August 17 to 24, 2023. Rewind to the 1970s with some rousing nostalgic performances, enjoy more music from bluegrass to orchestral, learn something new, and find even more summertime stimulation in RVA.
---
Check out the Boomer Top 5 picks in RVA, browse the week ahead, or go to our updated events page  for Down the Road happenings and ongoing exhibitions and performances.
August 17 to 24
Thursday, August 17
5th Annual Black Philanthropy Month Celebration. Honor local Black philanthropic leaders, be inspired by Black philanthropists, and hear about the impact of collective giving. In an engaging fireside chat, learn more about the impact of HBCUs (Historically Black Colleges and Universities) and the effects of their philanthropic presence. Plus creative performances by the Sankofa Dance Theatre of VSU. FREE, registration required. August 17, 5 to 8 p.m., at Main Street Station, Richmond.
All-Abilities Fun @PARK365. Fun, accessible activities for all ages, with food trucks, a petting zoo, and music. Including representatives of Beyond Boundaries, a local non-profit specializing in guiding participants with disabilities, veterans, at-risk youth, and recovery programs on outdoor adventures. August 17, 5:30 to 7:30 p.m., at Park365, Richmond.
"Almost Dead: Slavery and Social Rebirth in the Black Urban Atlantic." Author Michael Lawrence Dickson discusses similarities, variations, and linkages between urban Atlantic slave communities in mainland America and the Caribbean. August 17, 6 p.m., streaming and in person at the Virginia Museum of History, Richmond.
Modeling a Vision: Panel Discussion. Design professionals share their connection with Virginia Tech's Center for Design Research and themes surrounding experiential learning, evolving technology, and future design practices. FREE, registration required. August 17, 6 to 7:30 p.m., at The Branch Museum, Richmond.
Richmond Flying Squirrels vs. Harrisburg Senators. Go Nutz and have Funn with professional baseball, giveaways, and fireworks on featured nights. Through Aug. 20 at The Diamond, Richmond.
Friday, Aug. 18
Broken Leg Theater Talent Show. Celebrating the music of The Beatles. Aug. 18, 7 p.m., at Perkinson Center, Chester.
The Big Payback: A Tribute to James Brown. See Boomer's Top 5 Picks.
Little Feat's Boogie Your Summer Away Tour. Take in the fusion of styles and musical genres that marks these brilliant musicians, uniting California rock, funk, folk, jazz, country, rockabilly, and swamp boogie. Aug. 18, 8 p.m., at Altria Theater, Richmond.
"8 Track: The Sounds of the '70s." Enjoy music and laughs, with memories of leisure suits, platform shoes, and music. This fast-paced musical romp brings on the best of the decade, from The Carpenters and Barry Manilow to Marvin Gaye, the Doobie Brothers, and more. Aug. 18 to 20 at Henrico Theatre, Highland Springs.
Saturday, Aug. 19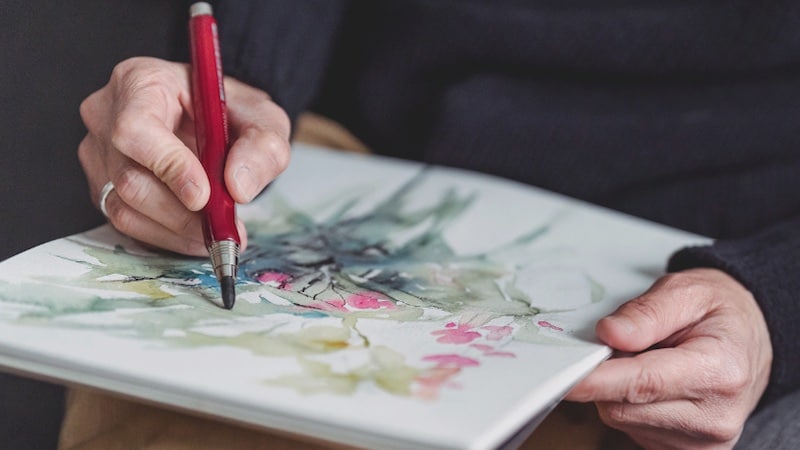 Sunrise Sketching Cruise. The James River Association and Artspace offer a ride on a pontoon boat paired with art instruction and inspiration. Aug. 19, 9 a.m., at Jordan Point Marina, Hopewell.
RVA Bookstore Romance Day 2023. Five Metro Richmond independent bookstores participate in a collaborative bookstore crawl. Contests, prizes, and a focus on romance. Aug. 19, 10 a.m. to 5 p.m. See website for locations.
Symbols and Sentiments of Blandford Cemetery. PowerPoint presentation highlighting the funerary art and symbolism of tombstones throughout this historic Petersburg cemetery. FREE, reservations required: 804-748-1498. Aug. 19, noon, at Magnolia Grange House Museum, Chesterfield.
Festival of Virginia Fiddling. See Boomer's Top 5 Picks.
Down Home Family Reunion. A cultural arts festival celebrating the music, dance, stories, food, games, and products of West Africa. Aug. 19, 4 to 11 p.m., at Abner Clay Park, Richmond.
Leanne Morgan in Just Getting Started. A career that started in selling Tupperware morphed to stand-up and TV, featuring relatable everyday comedy that doesn't have to be burped. Aug. 19, 4 p.m., at Dominion Energy Center, Richmond.
"Stories Within the Story" the Battle for the Weldon Railroad and Fort Wadsworth. Take a sunset tour to learn about the people involved in the battle. For more information call 804-732-3531 ext. 200 or e-mail Ann_Blumenschine@nps.gov. FREE. Aug. 19, 6 to 7 p.m., at Fort Wadsworth on Petersburg National Battlefield, Petersburg.
The Way Back Home: Fighting Gravity with Cracker, and Everything on Brown's Island. Aug. 19, 6 to 10:30 p.m., on Brown's Island, Richmond.
Pocahontas Premieres Mini Bluegrass Festival. See Boomer's Top 5 Picks.
The Sequels' That '70s Road Trip Show. Southern and West Coast rock from a favorite boomer generation – Tom Petty, Allman Brothers, Steely Dan, Doobie Brothers, Eagles, and more. Aug. 19, 7 p.m., at The Lilly Pad, Henrico.
"Loving v. Virginia" Operatic Preview. Virginia Opera offers excerpts from the Act 1 piano/vocal score for the upcoming "Loving v. Virginia" opera, set to premiere in spring 2025. Aug. 19 and 20 at the Institute for Contemporary Art at VCU, Richmond.
Sunday, Aug. 20
Plant Swap. See Boomer's Top 5 Picks.  
Books & Brews. Talk books and drink beer. No assigned book, just a "show and tell." Aug. 6, 4 to 6 p.m., at Intermission Beer, Glen Allen.
The Colors of Music: Summer Concert with the Richmond Concert Band. Grab a picnic, blanket, and friends for the outdoor concert. FREE. Aug. 20, 6 to 7:30 p.m., at Agecroft Hall, Richmond.
Monday, Aug. 21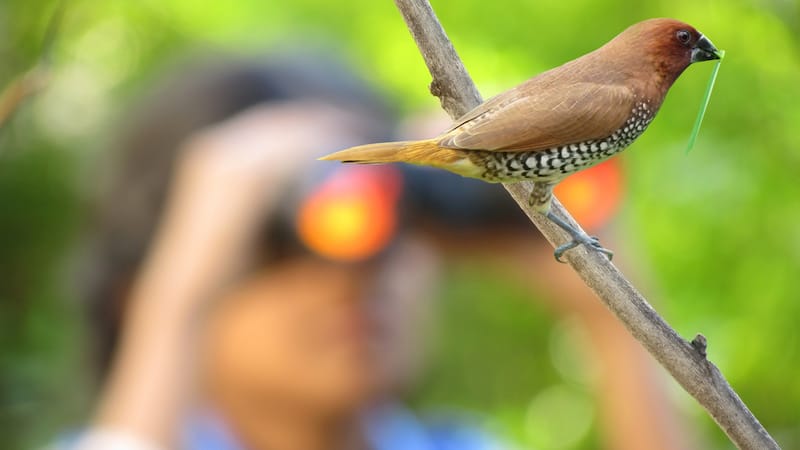 Bird Watching 101. A beginners' guide to birding basics on a guided walk. Binoculars available, while supplies last. Aug. 21, 7 to 8 a.m., at Armour House & Gardens at Meadowview Park, Henrico.
Tuesday, Aug. 22
"The Blueprint: Lessons for Living Your Best Life." Author, filmmaker, and entrepreneur B.K. Fulton discusses his new book, which serves as a guidepost for inspiration, motivation and a roadmap to success, personally and professionally. FREE, registration required. Aug. 22, 5:30 to 7 p.m., at the Library of Virginia, Richmond.
Profs & Pints Richmond: The Dao of Mister Rogers. See Boomer's Top 5 Picks.
Wednesday, Aug. 23
Jason Bonham's Led Zeppelin Evening. Soak in the hits from the iconic band's career, celebrating the life of Jason's father, legendary drummer John Bonham. Aug. 23, 8 p.m., at Dominion Energy Center, Richmond.
Thursday, Aug. 24
Jimi Smooth & Hit Time at Westchester Commons Summer Concert Series.Live music plus food and adult beverages to purchase. Music FREE, food and drink sales benefit Communities in Schools, Chesterfield. Aug. 24, 5:30 to 8:30 p.m., in the Westchester Concert Field at Westchester Commons, Midlothian.
Sci-Fi Unhappy Hour. Journey to the stars with music from Deau Eyes and Ramona and the Holy Smokes, beer from Coastal Fermentory, and food from TBT El Gallo. Go ahead, just try to be happy. Aug. 24, 6 to 9 p.m., at the Poe Museum, Richmond.
News Worth Knowing
Audition, Craft Beverages, Reunion, Ghosts
Season 2 of HearRVA's Richmond music interview series, Liner Notes.Interviews with Richmond-area musicians or culture curators, including Boomer favorite Bill Bevins, plus Ms. Jaylin Brown, Mad Skillz, Charles Owens, Reese Williams, Warren Campbell, and more.
Auditions for "The Thanksgiving Play." Good intentions gone awry in the attempt to navigate both Thanksgiving and Native American heritage. A satire by Larissa FastHorse, presented by Cadence Theatre. Submit a headshot, résumé, and a one-minute contemporary comedic monologue to casting4cadence@gmail.com by 5 p.m. Aug. 21.
Events
Richmond West Craft Beverage Trail Showcase. Support the producers of the Richmond West Craft Beverage Trail as you enjoy the libations of 12 artisan-led small businesses on the trail in Goochland and Powhatan. Ticket sales also support two local non-profits. Plus live music and food trucks. VIP and general admission. Sept. 10, noon (VIP) or 1:30 (GA) to 5 p.m., at Dover Hall, Goochland.
Literary Virginia Book Group. September's book is "The Tender Grave" by Sheri Reynolds – with the author joining the discussion. Southern fiction with themes of parenting, forgiveness, guilt and accountability. Two estranged sisters find their way toward forgiveness. Virtual, sponsored by the Library of Virginia. FREE, registration required. Sept. 13, 6 p.m., online.
Hermitage H.S. Class of '68, 55th Reunion. Heavy hors d'oeuvres, beer, wine, soda, tea, DJ spinning tunes from '60s & '70s. For more information, or mail $20 check made to Hermitage HS Class of 1968, to Patsy Dulaney Whitlow, PO Box 27285, Richmond, VA 23261. Sept. 23, 5 to 9 p.m., at Lakeside Moose Lodge, Richmond.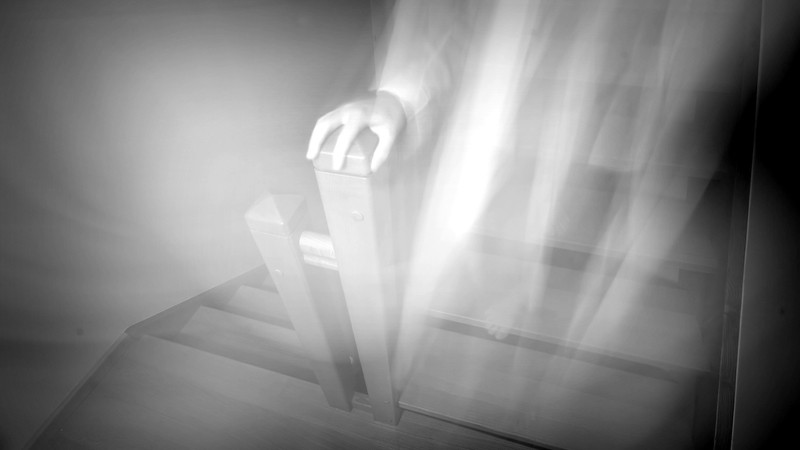 Paranormal Investigation at Pamplin Historical Park. Commonwealth Researchers of the Paranormal (C.R.O.P.) lead an investigation of Pamplin Historical Park and the National Museum of the Civil War Soldier, as featured on Travel Channel's "Portals to Hell." Explore the Breakthrough Battlefield of America's Civil War, where hundreds perished in the battle that ended the Siege of Petersburg on April 2, 1865; visit the Tudor Hall plantation house built in 1812; and investigate museums with thousands of Civil War artifacts. Sept. 23, 6 p.m., to Sept. 24, 2 a.m., beginning at Pamplin Historical Park's Education Center, Petersburg.
---
Anticipation … ! Click here to make plans with this list of events to come and ongoing exhibitions and performances.
Follow What's Booming on Boomer, updated every Thursday, and sign up at the bottom of our website for our twice-weekly newsletter.