More What's Booming RVA: August 31 to September 7
| August 31st, 2023
A week of events, announcements, and a link to future fun
---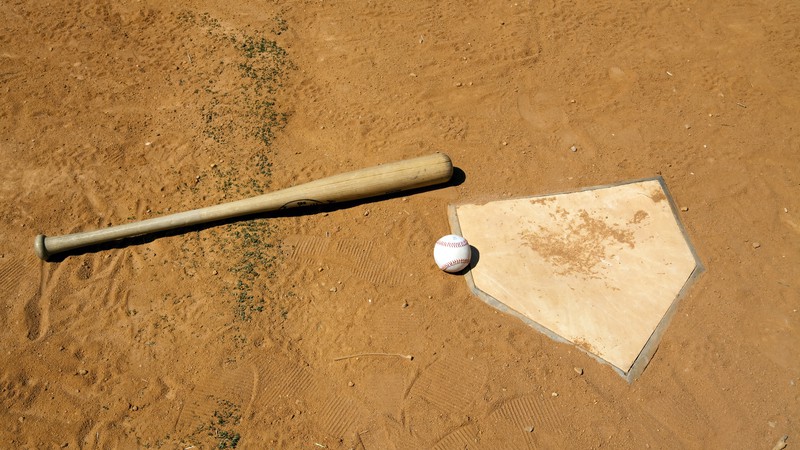 More of What's Booming in Richmond, Virginia, from August 31 to September 7: music and movies, educational and author events, a sock-hop themed wine dinner, food history, plus dining to benefit the Bay and shopping to benefit the gay.
---
Check out the Boomer Top 5 picks in RVA, browse the week ahead, or go to our updated events page for Down the Road happenings and ongoing exhibitions and performances.
August 31 to September 7
What's happening in and around the Richmond region
Thursday, Aug. 31
"To Hell or Richmond: The 1862 Peninsula Campaign." Co-author Doug Crenshaw traces the armies on their trek to the gates of Richmond, as McClellan and his troops made their way up the Virginia Peninsula. Presented by the American Civil War Museum. FREE. Aug. 31, 6:30 p.m., online.
Sock Hop '50s Throwback Wine Dinner. Pairing food, wine, and should you desire, sock hop clothes. Aug. 31, 6:30 p.m., at Swift Creek Mill, South Chesterfield.
Chesterfield County Fair. See Boomer's Top 5 Picks.
Friday, Sept. 1
"POTUS: Or, Behind Every Great Dumbass Are Seven Women Trying to Keep Him Alive," regional premiere. See Boomer's Top 5 Picks.
Saturday, Sept. 2 
What's Cookin'? Foodways in Virginia History. Virginia food has its roots in the fusion of Indigenous, African, and European ingredients, recipes, and cooking practices – from ham to peanuts, barbeque to Brunswick stew, and shad to crab. Food provides insight into our shared cultural identity and connects us through traditions carried over generations. Sept. 2, 10:30 a.m., at the Virginia Museum of History & Culture, Richmond.
"Lincoln." The moving story of the 16th president's final months in office, in a nation divided by war and facing major change. Steven Spielberg's film was filmed in Richmond and Petersburg. Sept. 2, 7 p.m., at the Byrd Theatre, Richmond.
Pride Market and Big Gay Weekend. 50+ local makers at an indoor art market and craft show, plus food, beer, cider, wine, kombucha. Dogs welcome. Sept. 2 to 3 at Basic City Beer Co – RVA, Richmond.
Sunday, Sept. 3 
National Cinema Day – The Muppet Movie. Movie and popcorn. FREE. Sept. 3, 3 to 5 p.m., at Henrico Theatre, Henrico.
Meet Patsey Henry. See Boomer's Top 5 Picks.
Community Open House. Celebrating recent upgrades with fun, food, and activities for the whole family with a new playground and tours of the creative arts studio, music production studio, and game room. Sept. 3, 4 to 6 p.m., at The Springs Recreation Center, Henrico.
Atomic Light Orchestra. See Boomer's Top 5 Picks.
Monday, Sept. 4 
Happy Labor Day!
Tuesday, Sept. 5
"The Journey Within: Meditation, Wisdom, and the Art of Living Joyfully."Gurudev Sri Sri Ravi Shankar presents a path to navigate the challenges of modern life with greater resilience, serenity, and joy. Sept. 5, 7 to 9 p.m., at Hilton Richmond Hotel, Short Pump.
Richmond Flying Squirrels vs. Akron RubberDucks. See Boomer's Top 5 Picks.
Thursday, Sept. 7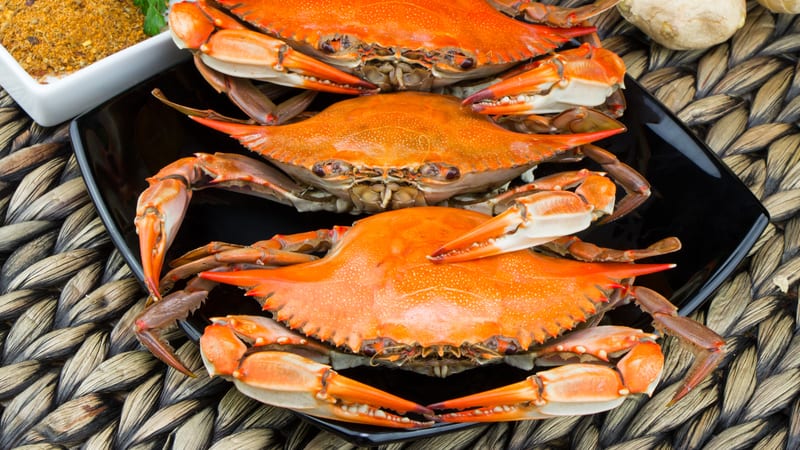 Mourning the Presidents: Loss and Legacy in American Culture. Historians discuss how different generations and communities have eulogized and remembered U.S. presidents since 1799. Sept. 7, noon, online and at the Virginia Museum of History & Culture, Richmond.
Launch Party for Jessica Hendry Nelson. Local author and professor introduces her touching new memoir of family substance use disorders and the people she has loved. FREE, registration required. Sept. 7, 6 to 7:30 p.m., at Fountain Bookstore, Richmond.
Taste: Celebrate the Chesapeake. Live music, locally inspired food, silent auctions, and more – as an opportunity to support the work of the Alliance for the Chesapeake Bay. Sept. 7, 6 to 8 p.m., at Blue Atlas Restaurant and Market, Richmond.
"'Victims for the Grave': Elmira Prison Camp and the Confederate Dead of Woodlawn National Cemetery." A look at the deadliest Union-operated POW camp. Sept. 7, 7 p.m., at Pamplin Historical Park & The National Museum of the Civil War Soldier, Petersburg.
Tommy Emmanuel, CGP. With special guests Larry Campbell & Teresa Williams. Sept. 7, 8 p.m., at Dominion Energy Center, Richmond.
News worth knowing
Film Festival and Coaches' Cook-Off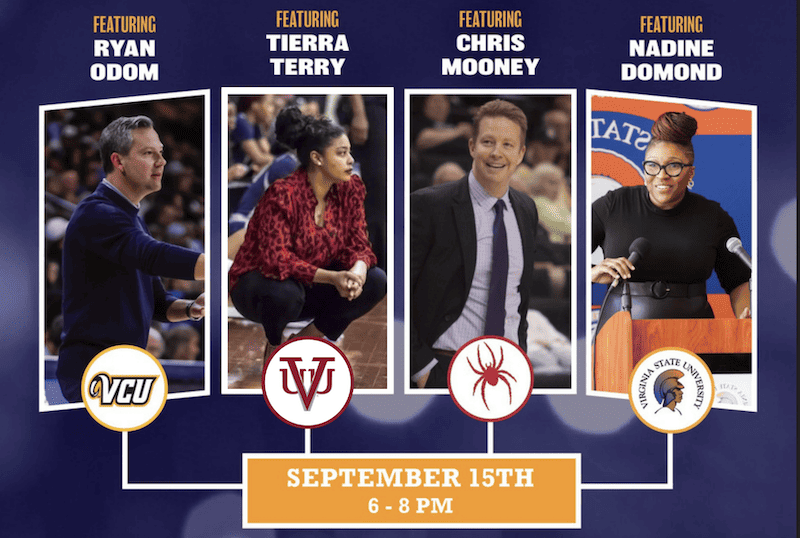 African Film Weekend. Celebrating the work of first-time African filmmakers and spanning genres from romantic comedy to documentary, the films focus on issues raised by the young generation of filmmakers. Each film reflects on the ways African and African diasporan peoples would like to depict themselves as they face the challenges of a global society. 16th annual event, back for the first time since the pandemic. Sept. 8 to 9 at the Ukrop Auditorium, Robins Business School, at the University of Richmond.
Coaches' Cook-Off Is Back! Basketball coaches from the men's teams at VCU and UR and the women's teams at VSU and VUU compete for the championship title of "Top Chef." Proceeds benefit the workforce development program of Commonwealth Autism. Sept. 15, 6 to 8:30 p.m., at Main Line Brewery, Richmond.
---
Anticipation … ! Click here to make plans with this list of events to come and ongoing exhibitions and performances.
Follow What's Booming on Boomer, updated every Thursday, and sign up at the bottom of our website for our twice-weekly newsletter.