More What's Booming RVA: Feb. 16 to 23
February 16th, 2023
Plus announcements and a link to more calendar fun
---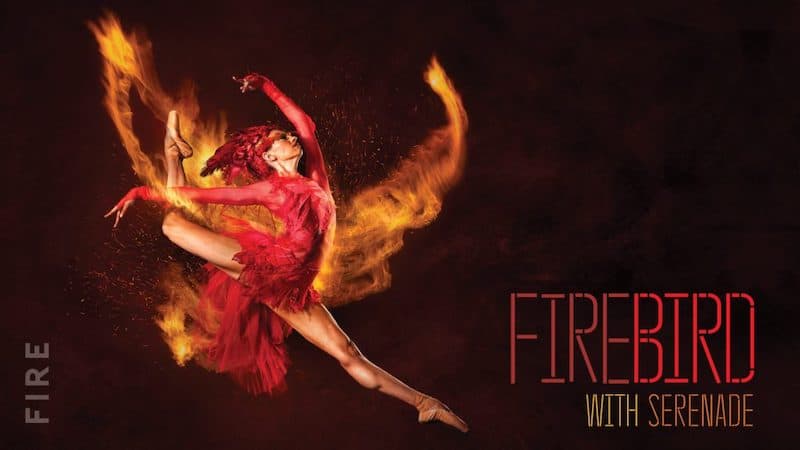 More of What's Booming in Richmond, Virginia, beginning February 16, plus announcement for "Hadestown" tickets, Friday Cheers, Bizarre Bazaar
---
A week of RVA events, or go to our updated events page for Down the Road events and ongoing exhibitions and performances.
February 16 to 23
Thursday, Feb. 16 
Telling Our Story in Song. How African American spirituals, traditional hymns and gospel music have served as a thread connecting the music of Black ancestors to the sacred music of today. Feb. 16, 6:30-7:30 p.m., at Chester Library, Chester.
Installation: RVA Community Makers. An annual community-activated public art project led by artist Hamilton Glass to honor African American leaders from a variety of fields. FREE. Unveiling and program on Feb. 16, 6 to 7 p.m. Exhibition runs Feb. 16 to March 17 at the Virginia Museum of Fine Arts, Richmond.
Historians on Tap: Bad Romance. Historians on Tap returns, so join historians Kate Gruber, Joe Rizzo, and Travis Shaw as they tell tales of historic romances gone horribly wrong. FREE. Feb. 16, 7 to 9 p.m., Starr Hill Richmond Beer Hall & Rooftop, Richmond. 
Friday, February 17 
Guided Hike in Chesterfield. Chesterfield County Naturalist Mark Battista and staff of the Capital Region Land Conservancy lead visitors through a 109-acre conservation park of forests, streams, and wetlands (no trails, so be prepared). Feb. 17, 1 to 4 p.m., at Atkins Acres Community Park, Chesterfield.
An Evening with Rosa Parks. Theresa G performs as the iconic activist. Feb. 17, 6 to 7 p.m., at Hanover Museum History & Culture, Hanover.
Dance After Work: Afrobeats. Simbiat Shodeinde presents her Afrobeats workshop using a blend of African dance moves. Open to all, no dance experience needed. FREE. Feb. 17, 6 p.m., at the Virginia Museum of Fine Arts, Richmond.
"Leadbelly." A 1976 film about Huddie William Ledbetter, an iconic folk/blues musician. Feb. 17, 6:30 to 9 p.m., at the Virginia Museum of Fine Arts, Richmond.
"GHOST QUARTET" by Dave Malloy. Extended by popular demand: The internationally known NY-based composer presents a song cycle about love, death, and whiskey. Feb. 17 and 18 at Firehouse Theatre, Richmond.
"Firebird with Serenade." The Richmond Ballet and Richmond Symphony present dance and music. Feb. 17 to 19 at Dominion Energy Center, Richmond.
"She Persisted: The Musical." This tale of a time-traveling fourth grader who learns about inspirational American women is geared to age 5 and up. Yes, "and up." Grab a kid – or not – and be informed and inspired while seeing Virginia Rep's first big performance at its new center dedicated to arts and education. Feb. 17 to March 12 at Virginia Rep Center for Arts and Education, Richmond.
Saturday, Feb. 18 
Great Backyard Bird Count. Join bird watchers in the Garden on Feb. 18, 9 a.m. to noon, at Lewis Ginter Botanical Garden, Richmond.
The Civil War & Remaking America. The American Civil War Museum presents its 18th annual symposium, in person and virtual, examining the causes, course, and consequences of the 19th-century war. Feb. 18, 9:30 a.m. to 5 p.m. at Historic Tredegar's Foundry building, Richmond.
Living Museum of Black History: Bringing History and Culture to Life. Children will be dressed as African American icons and history makers. As visitors tour the galleries, the children will share Black history facts about their icons, bringing Black History to Life. Feb. 18, 11 a.m. to 2 p.m., at the Black History Museum, Richmond.
1st Drafts and Bagels: A Human Experiment with Nerve Division and Compensation. Mimosas and bagels join playwrights, directors, performers, and other interested souls to hear and discuss new plays. Feb. 18, noon to 2 p.m., at Firehouse Theatre, Richmond.
The Life and Legacy of Elizabeth Keckley. Storyteller and entertainer Theresa Gee presents a costumed interpretive presentation about the life of native Virginian Elizabeth Keckley. Born into slavery, she became a talented dressmaker who designed gowns for many prominent women in Washington, D.C., including Mary Todd Lincoln. FREE, reservations required. Feb. 18, noon-1 p.m., at Magnolia Grange Museum, Chesterfield.
From Enslavement to Empowerment: Reflections from St. Emma Military Academy & St. Francis de Sales High School. Discover the forgotten history and untold stories of how the historic Belmead Plantation on the James River transitioned into two schools of higher learning for Native and African American young men and women. Feb. 18, 1 p.m., at the Virginia Museum of History and Culture, Richmond.
Impressions of Spring. Chester Artists Association presents the opening of the exhibit, presenting light food, cash bar, music, and art. Exhibit on display until April 1. Feb. 18, 2 to 4 p.m., at Perkinson Center, Chester.
Free Drive-in Movie: "Wakanda Forever." Henrico County presents a pop-up drive-in movie. FREE. Feb. 18, 6 to 8 p.m., at Dorey Park, Henrico.
The Anvil Brothers. The local contemporary acoustic band blends bluegrass instrumentation with an eclectic approach that goes far beyond bluegrass. Feb. 18, 8 p.m., at The Shady Grove Coffeehouse at the Unitarian Universalist Community Church, Glen Allen.
The Love Movement Holistic Health and Wellness Expo. Building community around shared positive values while showcasing health and more. In partnership with Black History Museum & Cultural Center of Virginia. Feb. 18 and 19, The Hilton, downtown Richmond.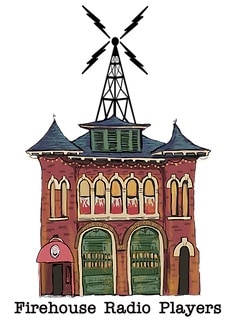 Sunday, Feb. 19
Celebrating Black History Month Through Art. A screening of "Mending Walls: The Documentary" from 1 to 2 p.m., followed by workshops. FREE. Crossroads Art Center, Richmond.
"Making' Cake." Wisconsin Poet Laureate Dasha Kelly Hamilton presents a unique play on American history, exploring race, culture, and class – with a cake reception immediately following. Feb. 19, 7 p.m., at the Jimmy Dean Theater, Perkinson Center, Chester.
Firehouse Radio Players. Original comedies performed in the style of an old-time radio show, including voice actors playing multiple roles and sound effects. Feb. 19, 7:30 p.m., at Firehouse Theatre, Richmond.
Tuesday, Feb. 21
Growing Kale, Shifting Power, and Building Food Sovereignty. Happily Natural's Malik Yakini shares experiences and lessons learned in co-founding the Detroit Black Community Food Security Network. Feb. 21, 6 to 9 p.m., at the Institute for Contemporary Art, Richmond.
Pride in Black Voices: A Tribute to Frederick Douglass. Frederick Douglass brought to life through a living history performance by performance poet, historian, and Suffolk, Virginia, native Nathan M. Richardson and by Virginia Opera artists. Feb. 21 to 22, 4:30 p.m., at the Virginia Museum of History and Culture, Richmond.
Wednesday, Feb. 22
Silver Screen Movies: "Guess Who's Coming to Dinner." Presenting this classic 1967 movie, with classic prices: $1 for all tickets and concessions! Feb. 22, 10 a.m., at Henrico Theatre, Henrico.
Tre. Charles – Live at The Branch. The alternative/indie, ambient soul, and avant-garde R&B artist blends the different cultural influences he grew up around during a nomadic upbringing. Feb. 22, 6 p.m., at the Branch Museum, Richmond.
Voting Rights and the Politics of Race in Richmond. See how the policies of the mid-20th century shaped the spaces we continue to inhabit. Feb. 22, 6:30-7:30 p.m., at Bon Air Library, North Chesterfield.
Thursday, Feb. 23
One Voice Chorus Ensemble in Concert. A musically diverse range of repertoire from an auditioned group of local singers honor Black History Month. FREE. Register online. Feb. 23, 1-2:30 p.m., Chesterfield Baptist Church, Moseley.
The First Civil Rights: Black Political Activism After Claiming Freedom. Panel discussion on the completion of a project to document the lives and achievements of Virginia's first Black legislators, 92 African American men who served in the General Assembly from 1869 to 1890. Feb. 23, 6 to 7:30 p.m., at the Library of Virginia, Richmond.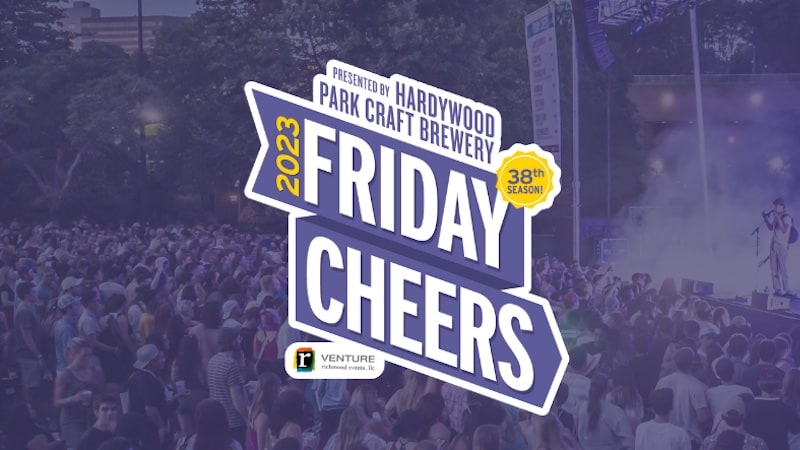 New and Newsworthy
Hadestown Tickets on Sale. Tickets go on sale Feb. 17, 10 a.m., for the Broadway in Richmond production of "Hadestown: The Myth. The Musical." To purchase tickets, visit www.BroadwayInRichmond.com, call 800-514-3849 (ETIX) or visit the Altria Theater box office Monday through Friday 10 a.m. to 2 p.m. The musical runs May 31 to June 4 at Altria Theater, Richmond.
Literary Virginia Book Group: "Now You Know It All." Author Joanna Pearson joins the online discussion of her collection of short stories featuring Southern characters. Pre-registration required. March 8, 6 p.m. Hosted by the Library of Virginia for online participation.
Murder Mystery Masquerade. Gather seven of your most clever friends for a glamorous evening of mystery and intrigue, where you help solve a murder, with dinner as you go. March 17, 6 to 10 p.m., at Dover Hall, Manakin-Sabot.
Wedding Expo and Boutique. Showcasing local wedding vendors, from bakeries, catering, photographers, salons and spas, transportation, florists, music, makeup, and more – including boutique wedding items to try on. March 18, 10 a.m. to 2 p.m. (March 19 as rain date), at Virginia Cliffe Inn, Glen Allen.
Hermitage High School Reunion for Classes 1960 through 1969. A Decade of the '60s Reunion for all alumni of Hermitage High School. Music, food, plenty of tables and chairs, memories, and old friends! Casual attire. Cash bar. Limited to 400 attendees. Cost $25 per person. To reserve your spot, make out your check to HHS 60s Reunion, 7330 Staples Mill Rd., #249, Henrico, Virginia 23228 and identify in which class you graduated. Email https://suecox3@yahoo.com for more information. April 15, 4 to 9 p.m., at Richmond East Moose Lodge Ballroom, 7167 Flag Lane, Mechanicsville.
The Bizarre Bazaar 31st Spring Market. More than 250 juried exhibitors from all over the country bring unique offerings, from gourmet food, jewelry, designer clothing, fine arts, home and garden accessories, and more. May 5 to 7 at Richmond Raceway Complex, Richmond.
Friday Cheers 2023. Richmond's longest-running concert series announces its lineup for this year's concerts.
May 5 – Snail Mail (8:00pm) with Water From Your Eyes (7:00pm) and Dazy (6:15pm)
May 26 – RVA Music Night: Butcher Brown (8:20pm), Celler Dwellers  (7:15pm) and Cassidy Snider & the Wranglers (6:15pm)
June 2 – Sampa The Great (8:00pm) with Kenneka Cook (6:30pm)
June 9 – Watchhouse (8:00pm) with Palmyra (6:30pm)
June 16 – Tank and the Bangas (8:00pm) with Piranha Rama (6:30pm)
June 23 – The Vegabonds (8:00pm) with Kind Hearted Strangers (6:30pm)
June 30 – Flipturn (8:00pm) with Holy Roller (6:30pm)
For weekly updates, visit What's Booming on Boomer or sign up at the bottom of our website for our twice-weekly newsletter.