More What's Booming RVA: Feb. 2 to 8
February 2nd, 2023
Rare beers, love songs, Black history events, plus 'Hamilton' tickets!
---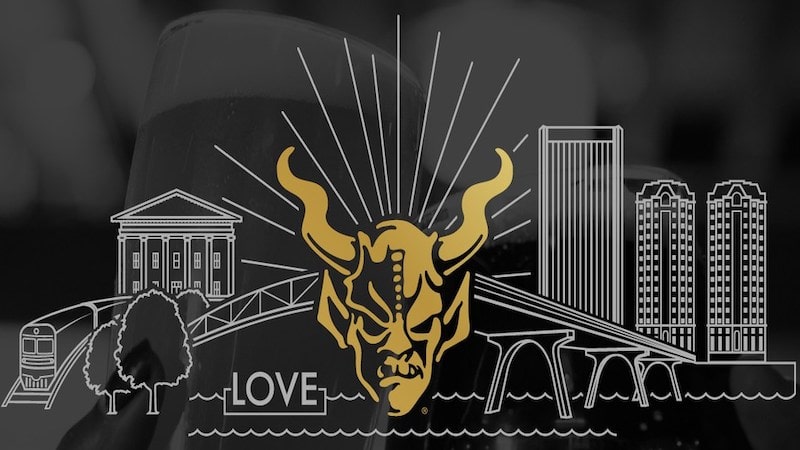 More of What's Booming in Richmond, Virginia, beginning February 2: music, laughter, love, and learning – and rare beers.
See below for a week of RVA events, including ongoing exhibitions and performances, or go to our updated events page for more Black History Month and Down the Road events.
---
February 2 to 8
Thursday, February 2
Happy Groundhog Day!
The Hero from Hopewell: The Rev. Curtis W. Harris and the Civil Rights Movement. Lecture livestreamed and recorded. Book available at ShopVirginiaHistory.org. FREE. February 2, 6 p.m., virtual only, on YouTube and Facebook.
Book Talk: "Grant at 200: Reconsidering the Life and Legacy of Ulysses S. Grant." Join the authors for an online discussion presented by the American Civil War Museum. FREE. February 2, 6:30 to 7:30 p.m.
The Explosion at City Point. As part of the Petersburg Civil War Roundtable, Kenneth Bage looks at activity at the town, now in Hopewell, where Union Gen. Ulysses S. Grant was headquartered and where Confederate agent John Maxwell smuggled an explosive device on an ammunition barge in 1864. February 2, 7 p.m., at the Pamplin Historical Park Education Center, North Dinwiddie.
"Being John Malkovich." A portal into the head of actor John Malkovich becomes a passion for anybody who enters the mad and controlling world of taking over another human body. February 2, 7 p.m., at the Byrd Theatre, Richmond.
Friday, Feb. 3 
VMFA After 5 Fridays with solo guitarist Niko. Niko performs from his heart in styles as varied as the history of the instrument he brings with him. FREE. Feb. 3, 6 to 8 p.m., at the Virginia Museum of Fine Arts, Richmond.
An Evening with Fred Hersch and esperanza spalding. Pianist Fred Hersch and bassist and vocalist esperanza spalding blend two singular voices into one amazing jazz collaboration. Feb. 3, 7:30 p.m., at Camp Concert Hall, Booker Hall of Music, University of Richmond.
Galentines Day. Pearl St Comedy presents a ladies' night comedy special with five funny women. Feb. 3, 8:30 p.m. at Jimmy Dean Theater, Perkinson Center, Chester.
Saturday, Feb. 4 
ChinaFest: Year of the Water Rabbit. Celebrate the Lunar New Year with Chinese art and culture, art-making activities, projects, films, artist demonstrations, and performances. FREE, no registration required. Feb. 4, 10 a.m. to 4:30 p.m. at the Virginia Museum of Fine Arts, Richmond.
Ciders and Sliders: Buskey Cider x Boulevard Burger and Brew. Two Scott's Addition neighbors join forces for delicious pairings. Regular, gluten free, and vegan options available as well as beefy burgers. Feb. 4, noon to 9 p.m. at Busky Cider, Richmond.
Black History Month Kick Off Celebration. Music from DJ Chuck Stone and moves from Break it Down RVA Line Dancing and local talent to get you moving. Feb. 4, 1-4 p.m., at Virginia State University – Gateway Dining Event Center, Colonial Heights.
Making A Place for Themselves: A Survey of the Free Black Experience in Virginia from 1800-1865. Look into the lives of free Blacks, including several prominent free Black families in Richmond, Petersburg, and the Tidewater area through rare documents, stunning photographs and riveting narratives. Registration required. Feb. 4, 2 to 4 p.m., at Virginia Black History Museum & Cultural Center of Virginia, Richmond.
Stone RVA Rare Beer Festival. Smack your lips on some of the finest and hardest to find Stone beer from the vaults. Feb. 4, 2 to 5 p.m. at Stone Brewing, Richmond.
Akoma de Gado presents African Thread, American Tread! Dances and rhythms that have sustained Black folk diaspora, reflecting evolutions due to the challenges of living in America. FREE. Feb. 4 at 2 p.m. and 7 p.m. at Henrico Theatre, Henrico.
Classic Hollywood Love Songs from Richmond Symphony Pops. Four decades of classic cinematic love songs from "Gone With the Wind," " West Side Story," "Dr. Zhivago," "Love Story," "The Way We Were," and more. Feb. 4, 8 p.m., at Dominion Energy Center.
Sunday, Feb. 5
Celebrating Black History Month Through Art, Including "Mending Walls: The Documentary." Presenting local Black artists, featuring "Mending Walls," a collaborative mural project created by Hamilton Glass that promotes empathy and connection through art. Every Sunday in February includes a screening of "Mending Walls: The Documentary" from 1 to 2 p.m., followed by workshops. FREE. Through March 5 at Crossroads Art Center, Richmond.
History Notes: An Intimate Evening Of History & Music. The Richmond Symphony and the VMHC join for a brief history talk showcasing rare items from the collections, followed by chamber ensemble music. Dessert and champagne reception beforehand. Feb. 5, 5 p.m., at the Virginia Museum of History and Culture.
David Bromberg. The multi-instrumentalist, singer, and songwriter brings his American roots music to Central Virginia. Feb. 5, 7 p.m., at The Tin Pan, Richmond.
Mingus Awareness Project ALS Benefit Jazz Concert. In honor of bassist/composer Charles Mingus, who died of ALS (Amyotrophic Lateral Sclerosis), the performance supports individuals with ALS and their families. Feb. 5 at 7:30 p.m. at Firehouse Theatre, Richmond.
Monday, Feb. 6
SOLES – Soap Opera Lunch Engagement for Seniors. Age 50 or better? Come together to watch soap operas, play card games or bingo, and engage in conversation. Bring a lunch. Feb. 6, 8, and 10, 11 a.m. to 2 p.m., at Hidden Creek Park & Recreation Center, Henrico.
The Black Angels: A Nurse's Story. The story of 300 African American nurses in Staten Island, New York, who risked their lives to care for patients with tuberculosis when there was no cure and white nurses refused. Feb. 6, 5 p.m., at the Virginia Museum of History and Culture, Richmond.
Viewing and Discussion of "Central Lunatic Asylum For The Colored Insane."The film explores the first psychiatric facility exclusively for African Americans and discusses scientific racism, the mistaken belief that science exists to justify racial inequality. Feb. 6, 6:30 to 8 p.m., at Ettrick-Matoaca Library, South Chesterfield.
Scientific Racism and the First Psychiatric Facility for African Americans. A documentary film written and produced by Dr. Shawn Utsey, Professor of Psychology at VCU. Questions and answers to follow. Feb. 6, 6:30-8 p.m., at Ettrick-Matoaca Library, South Chesterfield.
Tuesday, Feb. 7
Controversy/History: Public Spaces: Environmental Reckoning in Richmond. Is there a connection between the environment and health, justice, and access in the Richmond area? Experts weigh in. Feb. 7, 5:30 to 7 p.m. at the Science Museum of Virginia, Richmond.
Wednesday, Feb. 8
Virginia Literary Book Group: "The Strange Genius of Mr. O." Discuss the book by Carolyn Eastman on a remarkable performer who seemed to fade into oblivion. Registration required. Online discussion on Feb. 8, 6 to 7:30 p.m.
Marcus Garvey and the History of Black Liberation. Learn about the largest mass movement in the history of the African diaspora and what lessons their success holds for our understanding of the Black liberation struggle. Feb. 8, 6:30-7:30 p.m., at LaPrade Library, North Chesterfield.
Submit your event for What's Booming!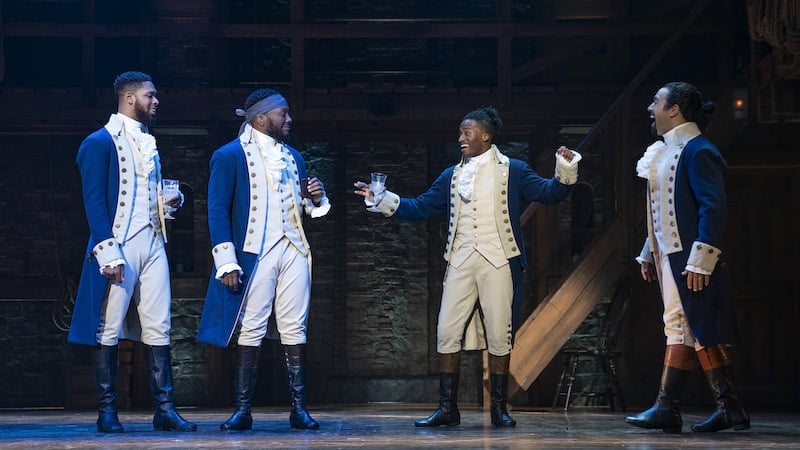 Announcement
"Hamilton" Tickets! Individual tickets for Richmond's 2023 performances of the award-winning musical "Hamilton" are available starting Feb. 6 at 10 a.m., at www.BroadwayInRichmond.com, in person at the Altria Theater Box Office, or by calling 1-800-514-3849 (ETIX). Playing April 11 to 23 at Altria Theater, Richmond.
Last Chance!
"GHOST QUARTET" by Dave Malloy. The internationally known NY-based composer, playwright, and performance-maker presents the Mid-Atlantic premiere of a song cycle about love, death, and whiskey. Through Feb. 4 at Firehouse Theatre, Richmond.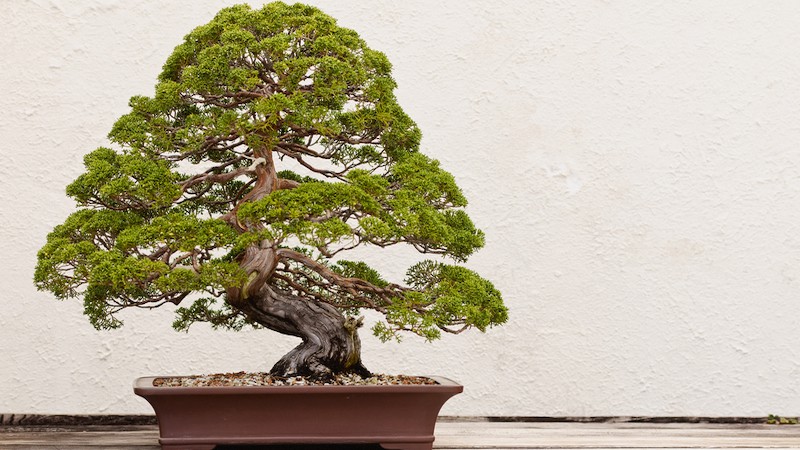 Ongoing
"Cheers, Virginia!" Learn about how everyday people and crafters have used their skills and ingenuity to make and improve beer, cider, spirits, and wine for their home tables and to consumers – from early settlers to today's craft beverages. Through Feb. 9 at the Virginia Museum of History & Culture, Richmond.
Bonsai Take Flight: Ancient Traditions Come Alive. View specimens from around the world, with some trees that have been under cultivation for more than 30 years – including some over 100 years. Specimens change weekly. Through Feb. 26 at Lewis Ginter Botanical Garden, Richmond.
"A Soldier's Play." In a segregated Louisiana army camp in 1944, a murder and investigation uncovers deep-seated animosity and corruption. (The play includes strong language, racial slurs, and the physical violence attendant to the play's storyline, time, place and message and contains gunshot sound effects.) Through March 4 at Swift Creek Mill Theatre, South Chesterfield.
"Storied Strings." A new exhibition premiering at the VMFA explores the guitar's symbolism in American art and its story, through a variety of artistic and musical media. Through March 19 at the Virginia Museum of Fine Arts, Richmond.
Forging Freedom, Justice and Equality. An exhibition covering important themes of Black history across Virginia, from commerce to military, education, sports, entertainment, and more. Through April 29 at the Black History Museum and Cultural Center of Virginia.
"A Powerful Influence: Early Photographs of African Americans from the Collection of Dennis O. Williams." View 25 portraits of Black Americans, enslaved and free, to explore the complicated histories of identity, family, citizenship, and race. The installation includes daguerreotypes, ambrotypes, tintypes, and early works on paper made from the 1840s through the 1880s. It complements the upcoming exhibition, "Isaac Julien: Lessons of the Hour – Frederick Douglass." Through May 8 at the Virginia Museum of Fine Arts, Richmond.
"Isaac Julien: Lessons of the Hour – Frederick Douglass." The poignant 10-screen film installation collapses time and space to bridge persistent historical and contemporary challenges, honoring the great 19th-century abolitionist. FREE. Through July 9 at the Virginia Museum of Fine Arts, Richmond.
200 Years, 200 Stories. The Library of Virginia marks its bicentennial with a free exhibition and multimedia experience celebrating 200 Virginians whose narratives reflect the stories of Virginia: heroes and villains, famous and infamous, powerful and powerless. Through Oct. 28 at the Library of Virginia, Richmond.
Follow What's Booming on Boomer, updated every Thursday, and sign up at the bottom of our website for our twice-weekly newsletter.