More What's Booming RVA: Feb. 9 to 15
February 9th, 2023
Plus big news and more calendar fun
---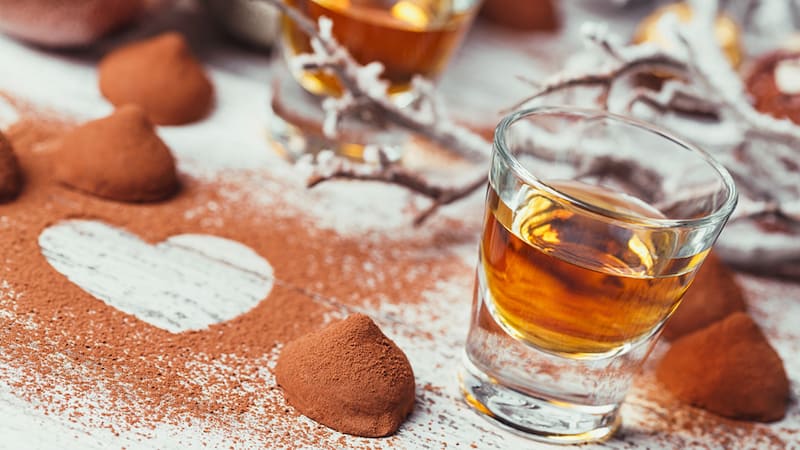 More of What's Booming in Richmond, Virginia, February 9 to 15: Nostalgic music, Valentine's Day events, chocolate pairings, and oh-so-much-more!
---
February 9 to 15
Thursday, February 9 
Dog Kissing Booth. Get a professional photo of you and your pet (or a shelter pet!), to benefit the Richmond SPCA. February 9, 4 to 7 p.m. at the Richmond SPCA, Richmond.
The Question Remains: Liberty or Death with Michael Paul Williams. The Pulitzer Prize-winning columnist discusses the importance of free speech and democracy. February 9, 6:30-7:30 p.m., at North Courthouse Road Library, Richmond.
"Dirty Dancing." The 1987 movie still makes hearts flutter, toes tap, and feet dance. February 9, 7 p.m., at the Byrd Theatre, Richmond.
A Conversation with Rosanne Cash, Discovering the Path to Leadership: Women in Arts and Culture. The respected and prolific singer-songwriter joins a discussion around the relationship between creative expression and women's leadership development. February 9, 7 p.m. at Camp Concert Hall, Booker Hall of Music, University of Richmond.
Demetri Martin: The Joke Machine Tour. The stand-up comedian has also written for Conan O'Brien and Jon Stewart. February 9, 7:30 p.m., at The National, Richmond.
The 5th Dimension. After more than 50 years of performing, this prolific soul and R&B group is still sailing up, up and away! Be transported! February 9, 8 p.m., at The Tin Pan, Richmond.
"The Lightning Thief: The Percy Jackson Musical." A student musical production of a family friendly show, featuring the son of a Greek god. February 9 and 10 at Richmond Community High School, Richmond.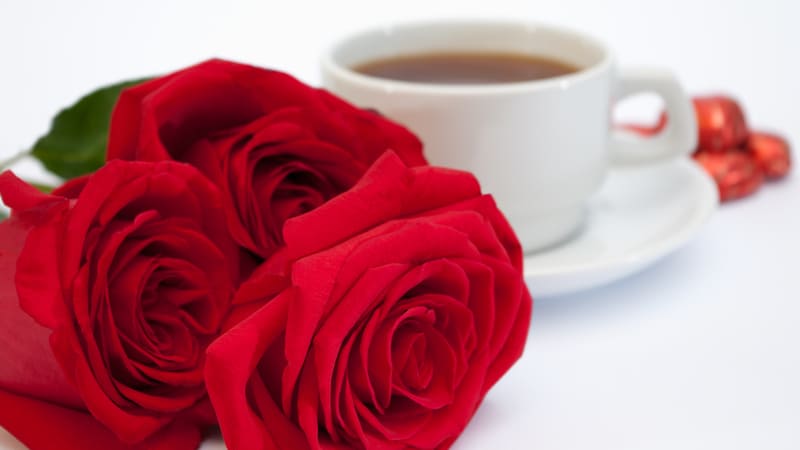 Friday, Feb. 10 
The Williamsburg Bray School Move and Ceremony. The 18th-century building dedicated to the education of Black children will be moved to Colonial Williamsburg's Historic Area. Move begins at Feb. 10, 8:30 a.m., followed by a program at 2 p.m. at the corner of Nassau and Francis streets, Williamsburg.
SOLES – Soap Opera Lunch Engagement for Seniors. Age 50 or better? Come together to watch soap operas, play card games or bingo, and engage in conversation. Bring a lunch. Feb. 10, 11 a.m. to 2 p.m., at Hidden Creek Park & Recreation Center, Henrico.
Cidermaker's Curated Dinner. Five-course dinner paired with craft ciders and wines. Feb. 10, 6 to 10 p.m., at Courthouse Creek Cider, Maidens.
Isaac Julien's "Young Soul Rebels." Youth  culture meets identity politics in this part thriller, part gay love story set in London in 1977. Feb. 10, 6:30 to 9 p.m., at the Virginia Museum of Fine Arts, Richmond.
Richmond Symphony's Music at Hardywood. Featuring Music Director Valentina Peleggi and curated by Composer-in-Residence Damien Geter from Chesterfield. Feb. 9 and 10, 6:30 p.m. both days, at Hardywood Park Craft Brewery, Richmond.
An Evening with Rosanne Cash. Hear firsthand the wisdom in Cash's music. Feb. 10, 7:30 p.m., at Camp Concert Hall, Booker Hall of Music, University of Richmond.
Plunky & Oneness. Richmond's own enduring and versatile funk, jazz, Afro-fusion group, led by saxophonist J. Plunky Branch, combines exotic soulful grooves, sax, vocals, African percussion, and electronics. Feb 10, 7:30 p.m. at Henrico Theatre, Henrico.
The 12th Annual Love Boat Luau. Three Sheets to the Wind brings their Yacht Rock tribute to a night of Love Boat love. Feb. 10, 8 to 11:30 p.m., at The Broadberry, Richmond.
"The Book of Mormon." The popular musical returns to Richmond for a limited engagement, Feb. 10-11 at the Altria Theatre, Richmond.
Virginia Opera Presents "Fellow Travelers." Two men caught in Sen. Joe McCarthy's "Lavender Scare" in the 1950s experience both the witch hunt and betrayal in this Commonwealth premiere by a Virginia native, composer Gregory Spears. Feb. 10 and 12 at Dominion Energy Center, Richmond.
"GHOST QUARTET" by Dave Malloy. Extended by popular demand: The NY-based composer presents a song cycle about love, death, and whiskey. Feb. 10, 11, 17, and 18 at Firehouse Theatre, Richmond.
Saturday, Feb. 11
Free Showing of "Hidden Figures." The inspiring true story of African American female mathematicians who contributed to the U.S. space program. FREE. Feb. 11, 11:30 a.m., at Ashland Theatre, Ashland.
Richmond Chocolate, Wine & Whiskey Festival. Imagine: unlimited tastings of chocolates in a multitude of decadent presentations, wine, whiskey, and craft beverages! Feb. 11, 11:30 a.m. to 7 p.m., at Main Street Station, Richmond.
Symbols of Love: Valentine's Tea. Learn about the symbols of romance and love while sipping tea and eating treats. Feb. 11, 2 to 3:30 p.m., at Pamplin Historical Park, Petersburg.
An Evening with 1964 the Tribute. The Beatles tribute band brings the classic British sound to live audiences. Feb. 11, 3 p.m., at The Beacon Theatre, Hopewell.
Playing with Light. Using basic physics principles, interactive experiences, and fun, the exhibition explores light using 22 exhibits, encouraging engagement with light, laser, and lens-based experiences. Feb. 11 to Aug. 20 at the Science Museum of Virginia, Richmond.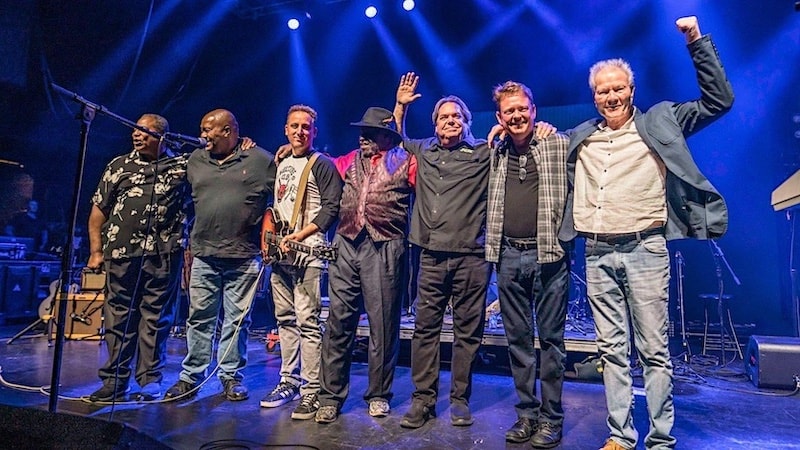 Sunday, Feb. 12
Celebrating Black History Month Through Art. Presenting local Black artists. Every Sunday in February includes a screening of "Mending Walls: The Documentary" from 1 to 2 p.m., followed by workshops, with a special appearance by Hamilton Glass on Feb. 12. FREE. Crossroads Art Center, Richmond.
Isaac Julien's "Looking for Langston." A black-and-white, fantasy-like recreation of high-society gay men during the Harlem Renaissance, with archival footage and photographs intercut with a story. Feb. 12, 1 to 3 p.m., at the Virginia Museum of Fine Arts, Richmond.
Monday, Feb. 13
Dancing with the Stars Live! Featuring the professional dancing stars from the show plus special guests in a variety of styles. Feb. 13, 8 p.m., at Altria Theater, Richmond.
Tuesday, Feb. 14
Happy Valentine's Day!
Valentine's Free Admission. Celebrate Valentine's Day with free admission to The Valentine. Wander through the This Is Richmond Virginia Gallery, tour The 1812 Wickham House, and stop by the museum store. Feb. 14, 10 a.m. to 5 p.m. at The Valentine, Richmond.
Valentine's Day Beer Release. Peace & Love is a strawberry and white chocolate wit beer, easy drinking, brewed especially for the day of love. Trivia fun, too. Feb. 14, 4 to 9 p.m., at Isley Brewing, Richmond.
Butterbean Jazz Quartet Valentine's Show. Playing the music of Burt Bacharach in honor of the day. Feb. 14, 6 to 9 p.m., at Hardywood Richmond.
Valentine's Day Beer and Gearharts Chocolate Pairing. Guided beer tasting with four paired beers and chocolates. Feb. 14, 6 to 8 p.m., at Hardywood West Creek, Glen Allen.
My Funny Valentine, with Scott Wichmann. Blending the best of the Rat Pack, Bobby Darin, Tony Bennett, Mel Torme, and more, Scott Wichmann and an instrumental trio present a musical holiday date night event. Feb. 14, 8 p.m., at The Tin Pan, Richmond.
Wednesday, Feb. 15
Research & Relevance. Author Daisy Howard Douglas discusses her family history and the book about their story, from Virginia to Louisiana and back. Hosted by the Menokin Foundation. Feb. 15, noon, online.
The Black Fire Documentary. Highlighting Richmond's own J. Plunky Branch and the small record company that impacted the world, followed by a Q&A and a performance. Feb. 15, 7 p.m., at the Black History Museum, Richmond.
Pumphouse Blues CD Release Party. The Richmond-based regional touring band offers soulful originals and covers traditional Blues mixed with R&B, rock 'n' roll, and more. Feb. 15, 8 p.m., at The Tin Pan, Richmond.
Submit your event for What's Booming!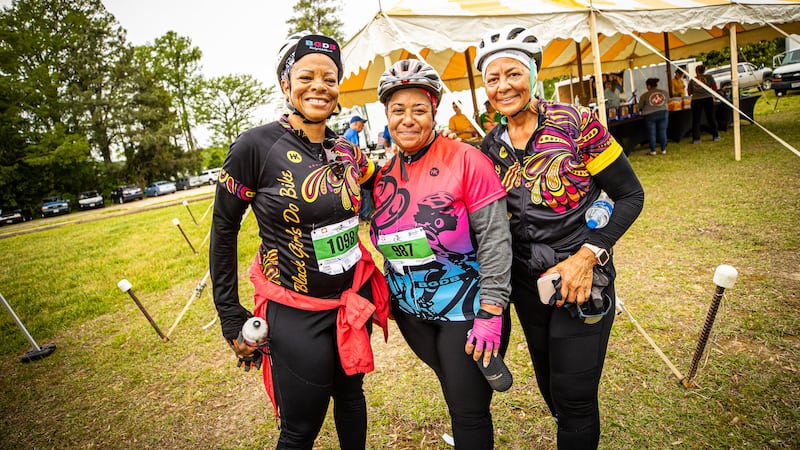 NEWS AND NEWSWORTHY

Chocolate in Chincoteague, Get Out X 2 +
Environmental Film Festival and Williamsburg Live
Death by Chocolate Scavenger Hunt in Chincoteague. Players complete a playing card while enjoying a chocolate treat at each participating business and are entered to win prizes upon completion. FREE to participate. Feb. 17 to 18 in Chincoteague.
Virginia State Park Adventure Series. The series consists of 25 competitions, including bike races, marathons, and triathlons. Feb. 18 to Oct. 7, at Virginia State Parks around the state, including Pocahontas (Chesterfield) and Powhatan (Powhatan County).
13th Annual RVA Environmental Film Festival. The free local film festival kicks off with "Wildcat," the story of a veteran's healing journey as he cares for an orphaned baby ocelot (March 10, 7:30 p.m., at the Science Museum of Virginia, Richmond). The festival continues March 11 to 12 at the Byrd Theatre, Richmond, with other showings through March 21 at venues throughout the community. The lineup includes films for all ages and covers environmental topics such as forest conservation, climate change, sea life, pollinator decline, and more. All films are FREE.
18th Annual Cap2Cap. One of the region's biggest cycling events, along the scenic Virginia Capital Trail, offers several distance options: 7, 25, 50, and 100 miles, plus a 2-day challenge. Proceeds support the work of the Virginia Capital Trail Foundation. Other features include rest stops and support, party zones, and virtual options. Post-ride celebrations will be held at Chickahominy Riverfront Park (Williamsburg, May 12) and Dorey Park (Henrico, May 13). Cyclists can customize their ride by selecting their own starting and ending locations, route, and ride day. New features include a shuttle package for half century riders and group ride information with local cycling organizations. May 12 and 13, along the Virginia Capital Trail from Richmond to Williamsburg.
Williamsburg Live. The Virginia Arts Festival has announced headliners, including The Wood Brothers, Shovels & Rope, Kenny Loggins, Yacht Rock Revue, and Keb' Mo'. June 16 to 18 on The Lawn of the Art Museums of Colonial Williamsburg.
---
Sign up at the bottom of our website for our twice-weekly newsletter.