More What's Booming RVA: January 26 +
January 26th, 2023
Plus announcements and a link to even more events
---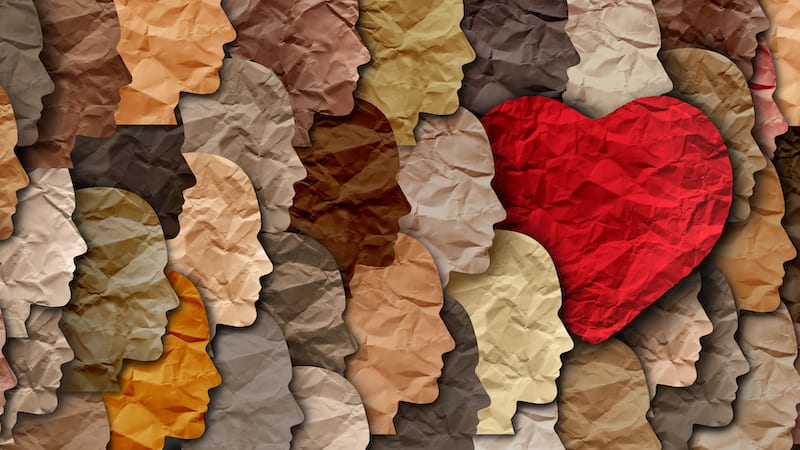 More of what's happening in Richmond, Virginia, beginning January 26: Tom Papa, soldier stories, bonsai trees, grave dowsing (really!), and so much more.
---
See below for a week of RVA events, including ongoing exhibitions and performances, and go to our updated events page for Black History Month and down-the-road events.
January 26 to February 1
Thursday, January 26
The Valentine's Grown-Up Field Trip Returns. Enjoy a scavenger hunt, make winter crafts, and play games, paired with adult beverages. Registration required. Jan. 26, 5 to 7 p.m. at The Valentine, Richmond.
Documentary Screening: "Lives Between the Lines." Examining the Memorial to Enslaved Laborers at the University of Virginia, which acknowledges the work and lives of the enslaved African Americans who built UVA and sustained daily life from its founding. Panel discussion afterwards. Registration required. Jan. 26, 6 to 8 p.m. at the Black History Museum & Cultural Center, Richmond.
Art Night at The Cultural Arts Center. New exhibits, live music, and wine and beer cash bar. Meet the artists. Jan. 26, 6 to 8 p.m., at The Cultural Arts Center, Glen Allen.
Community Movement Workshop. The Mark Morris Dance group hosts a contemporary dance workshop for all levels. FREE, registration required. Jan. 26, 6:30 to 7:30 p.m. at Frederick Rehearsal Hall, Modlin Center.
Nils – The Cool Shades Tour and CD Release Party. The L.A.-based smooth jazz guitarist comes to Richmond. He began his career in fusion but was influenced by George Benson, Jeff Golub, Jeff Beck, and Larry Carlton to transition into smooth. He currently has the #1 album on SmoothJazz.com. Jan. 26, 8 p.m., at The Tin Pan, Richmond.
The Wild, Wacky and Truly Wonderful Women of Song. Leading ladies from Henrico Theatre Company sing familiar songs and new, in solos, duets, and group numbers. Jan. 26 to 29 at The Cultural Arts Center, Glen Allen.
"Uncle Vanya." Vanya and his niece receive an unexpected visit from his brother-in-law and his alluring wife. Hidden passions and tumultuous frustrations come to a boil. A comic, cutting, and true to life translation of the Anton Chekhov drama. Jan. 26 to Feb. 12 at the Libby S. Gottwald Playhouse at Dominion Energy Center.
Friday, Jan. 27
Taste of Art Featuring Starr Hill Brewery. The Virginia brewery presents a sampling of its beers, including Storied Strings Lager, which celebrates the VMFA exhibition on the guitar in American art. Jan. 27, 5:30 to 6:30 p.m., at the Virginia Museum of Fine Arts, Richmond.
"Artist as Educator: Back from Hiatus" Opening Reception. Showcasing the art of art educators as part of the Central Region Virginia Art Education Association. FREE. Jan. 27, 6-9 p.m., at Artspace Gallery, Richmond.
The English Channel. Performing British hits of the mid 1960s and 1970s, including The Beatles, Rolling Stones, Dusty Springfield, Moody Blues, ELO, Yes, and many more, re-created to sound like the original recordings. Jan. 27, doors open at 6:30 p.m., at The Beacon Theatre, Hopewell.
"50 Years Beyond." Documenting the experiences of Virginia's Vietnam Veterans over the past 50 years. Photographs and film footage will be shared alongside candid photos of 50 of Virginia's veterans during their time in Vietnam. Exhibit opens Jan. 27 at the Virginia War Memorial.
Saturday, Jan. 28 
Ancient Art of Grave Dowsing. Head to the Sheppard family graveyard and try grave dowsing techniques and discuss 19th-century and earlier funeral practices. Jan. 28, 1 p.m., at Meadow Farm Museum at Crump Park.
"Peter Pan," presented by Stavna Ballet. Join the Darling children on a fantastical adventure through Neverland. Jan. 28, 2 and 6 p.m., and Jan. 29, 2 p.m., at Perkinson Center, Chester.
Geno Marriott & The Spirit of Jazz. Enjoy the sounds of the contemporary smooth jazz musicians based in Washington, D.C. Jan. 28, 8 p.m. at The Tin Pan, Richmond.
Tom Papa. Laugh along with the veteran comedian, podcast host, and occasional guest on "Wait, Wait, Don't Tell Me." Jan. 28, 8 p.m., at The National, Richmond.
"A Soldier's Play." In a segregated Louisiana army camp in 1944, the murder of a Black sergeant uncovers animosity and corruption. A 1982 Pulitzer Prize winner for Drama. (The play includes strong language, racial slurs, and violence attendant to the play's storyline.) Jan. 28 to March 4 at Swift Creek Mill Theatre, South Chesterfield.
"Scheherazade" from the Richmond Symphony. Wrap yourself up in the sensuous and exotic showpiece by Rimsky-Korsakov, plus works by Vaughan Williams and more. Jan. 28 and 29 at Dominion Energy Center, Richmond.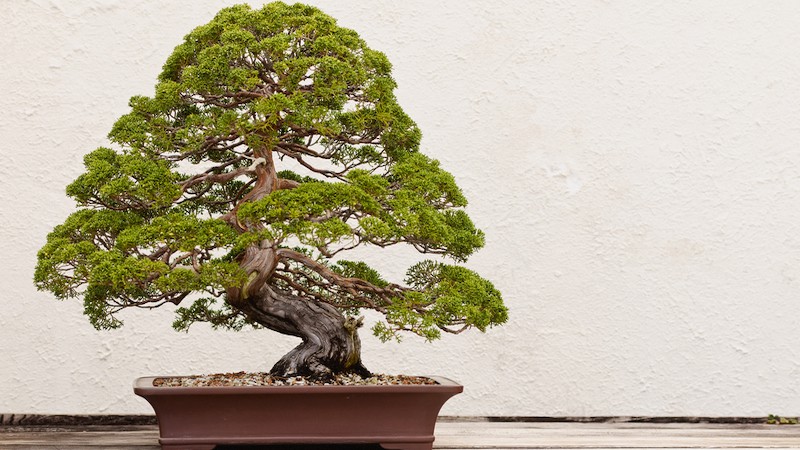 Sunday, Jan. 29
"Valiant Hearts." Three final films as part of the 14th Annual Israeli & Jewish Film Festival. Two virtual screenings through Jan. 29, and "Valiant Hearts," on Jan. 29, 2 p.m., at the Virginia Museum of Fine Arts, Richmond.
Blood from a Turnip Puppet Salon. Celebrate the diversity of puppet expression and the range of folks who tell stories through objects with short form puppet shows in a variety of styles, with this puppet salon for grown-ups. Jan. 29, 7:30 p.m., at Firehouse Theatre, Richmond.
Bonsai Take Flight: Ancient Traditions Come Alive. View specimens from private collections and fine nurseries from around the world, with some trees that have been under cultivation for more than 30 years – including some over 100 years. Specimens change weekly. Jan. 29 to Feb. 26 at Lewis Ginter Botanical Garden, Richmond.
Monday, Jan. 30
Hatch: A Night of Local Talent. The bartender-owners of The Jasper and The Verdant Lady join the chefs at Hatch Local Food Hall to present 18 small plates and drinks. Jan. 30, 6 to 8 p.m., at Hatch Local, Richmond.
Tuesday, Jan. 31
Putting in the Work: Taking Your Writing to the Next Level. James River Writers presents a panel discussion geared to improve a writer's work and career. Jan. 31, 6 to 8 p.m., at the Visual Arts Center of Richmond.
Wednesday, Feb. 1
Kevin James. The comedian shares his jokes on Feb. 1, 8 p.m., at Dominion Energy Center, Richmond.
Richard Becker, Piano. The music of Ravel, Albeniz, Chopin, and Becker's "Nine Inventions for the Muses." Feb. 1, 7:30 p.m., at Camp Concert Hall, Richmond.
"How Black Mothers Say I Love You." A buried past, family ghosts, and a burning desire for unconditional love complicate hard-working Daphne's life and health crisis. Feb. 1 to 25 at Richmond Triangle Players, Richmond.
Submit your event for What's Booming!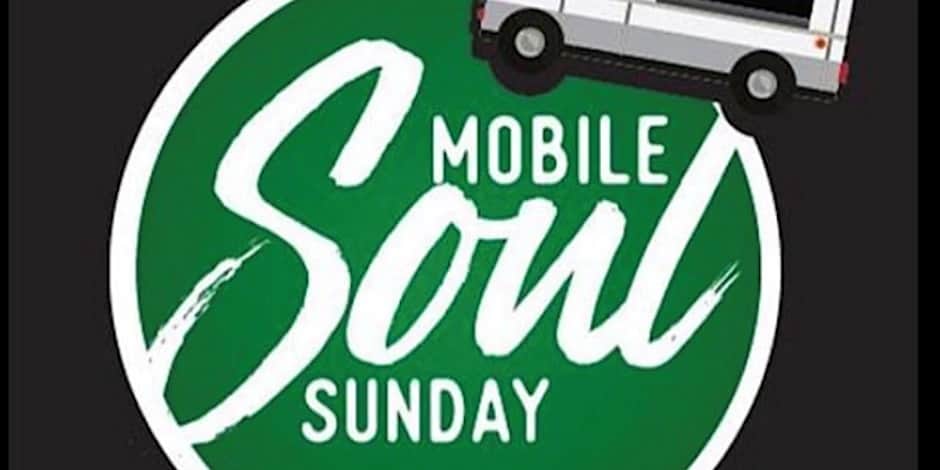 Announcements 
Online call for entries for the March 2023 All-Media Show. No theme, but all work must be for sale. Feb. 1 to 24 for exhibition to run March 17 to May 7. Crossroads Art Center, Richmond.
Dry Feb. Take the alcohol-free challenge in February in support of the Canadian Cancer Society. Feb. 1 to 28, wherever you are.
Mobile Soul Sunday Grand Opening #RBRE2023. Be a part of the kick-off event of Richmond Black Restaurant Experience. Local talent, music, vendors, and food trucks. March 5, noon to 5 p.m. at Monroe Park, Richmond.
Bristol Rhythm & Roots Announces the Bristol Top Ten. Nickel Creek, Margo Price, Bruce Hornsby & The Noisemakers, and many more will be coming to downtown Bristol, Tennessee and Virginia, Sept. 8 to 10.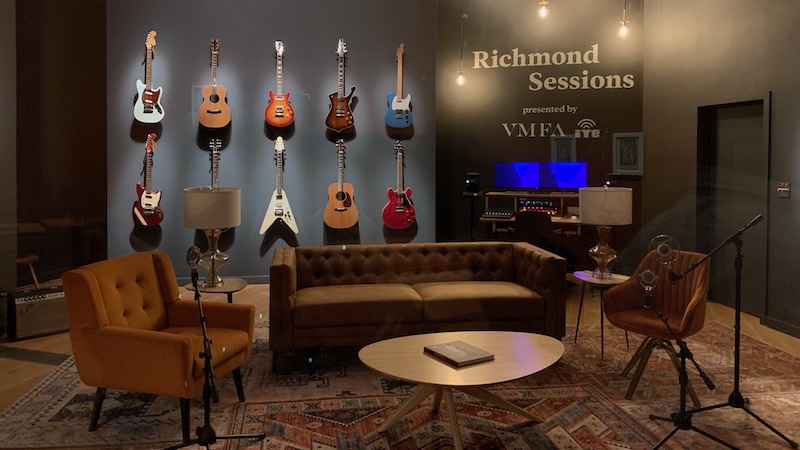 Ongoing
"GHOST QUARTET" by Dave Malloy. The internationally known NY-based composer, playwright, and performance-maker presents the Mid-Atlantic premiere of a song cycle about love, death, and whiskey. Through Feb. 4 at Firehouse Theatre, Richmond.
VIEWFIND 11. A collection of traditional and conceptual themes in photographs from 12 female photographers and 12 male photographers. Page Bond Gallery, Richmond.
"Cheers, Virginia!" Learn about how everyday people and crafters have used their skills and ingenuity to make and improve beer, cider, spirits, and wine for their home tables and to consumers – from early settlers to today's craft beverages. Through Feb. 9 at the Virginia Museum of History & Culture, Richmond.
"Storied Strings." A new exhibition premiering at the VMFA explores the guitar's symbolism in American art and its story, through a variety of artistic and musical media. Through March 19 at the Virginia Museum of Fine Arts, Richmond.
Forging Freedom, Justice and Equality. An exhibition covering important themes of Black history across Virginia, from commerce to military, education, sports, entertainment, and more. Through April 29 at the Black History Museum and Cultural Center of Virginia.
"A Powerful Influence: Early Photographs of African Americans from the Collection of Dennis O. Williams." View 25 portraits of Black Americans, enslaved and free, to explore the complicated histories of identity, family, citizenship, and race. The installation includes daguerreotypes, ambrotypes, tintypes, and early works on paper made from the 1840s through the 1880s. It complements the upcoming exhibition, "Isaac Julien: Lessons of the Hour – Frederick Douglass." Through May 8 at the Virginia Museum of Fine Arts, Richmond.
"Isaac Julien: Lessons of the Hour – Frederick Douglass." The poignant 10-screen film installation collapses time and space to bridge persistent historical and contemporary challenges, honoring the great 19th-century abolitionist. FREE. Through July 9 at the Virginia Museum of Fine Arts, Richmond.
200 Years, 200 Stories. The Library of Virginia marks its bicentennial with a free exhibition and multimedia experience celebrating 200 Virginians whose narratives reflect the stories of Virginia: heroes and villains, famous and infamous, powerful and powerless. Through Oct. 28 at the Library of Virginia, Richmond.