More What's Booming RVA: Jan. 5 to 11
January 5th, 2023
Plus announcements and a link to more calendar caresses
---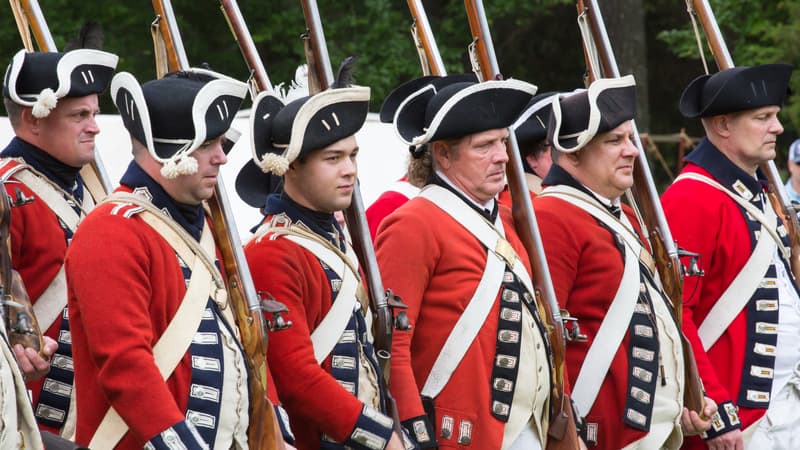 More of What's Booming in Richmond, Virginia, from January 5 to 11: music, lectures and reenactors, museums, craft mead and cider, and more!
---
January 5 to 11
Check websites for more details, including prices, Covid policies, and registration requirements.
Thursday, January 5
"Charge of the 1st Maine Heavy Artillery." Dr. David Urquia looks at this regiment and its part in the Petersburg campaign, as part of the Petersburg Civil War Roundtable. Jan. 5, 7 p.m., at Pamplin Historical Park & The National Museum of the Civil War Soldier, Petersburg.
"I Wanna Dance with Somebody." The Whitney Houston story on big screen. Jan. 5 at 7 p.m. at Ashland Theatre, Ashland.
Friday, January 6 
First Fridays for the Whole Family. Free museum admission, food trucks, family-friendly activities, live entertainment, and happy hour specials. Jan. 6, 5 to 8 p.m., at the Virginia Museum of History and Culture, Richmond.
Used Book Sale at the VMHC. Choose among thousands of gently used books, many with a historical connection. Jan. 6-16, 10 a.m. to 5 p.m. daily, at the Virginia Museum of History and Culture, Richmond.
Funktastic Mead's 1 Year Anniversary Weekend. Check out Boomer's Top 5 Picks.
See our top 5 event picks:
What's Booming RVA: A Revolutionary Week & Contemporary Fun
Saturday, Jan. 7 
Benedict Arnold's Raid! Check out Boomer's Top 5 Picks.
Civil War Surgery (Behind the Green Cloth). Chesterfield Historical Society of Virginia presents a lecture on Victorian-era surgery and medical equipment. FREE. Jan. 7, 11 a.m., at the Chesterfield County Museum, Chesterfield.
Three Kings Celebration. A family-friendly cultural event with a focus on a Latino tradition, including crafts, story narration and skit, pan dulce, Mexican hot chocolate, and more. Jan. 7, 1 to 3 p.m. at St. Augustine Catholic Church, Chesterfield.
Wassail in the Orchard. Wake the sleeping tree spirits, bless the trees for a fruitful harvest with the Wassail King & Queen, and frighten off evil spirits in the orchard. Plus bonfire and traditional hot Wassail cider. Costumes encouraged. Jan. 7, 3 p.m., at Courthouse Creek Cider, Goochland.
"Fargo." The 1996 Coen brothers black comedy classic about a debt-busting plan that went bust. Jan. 7 at 7 p.m. at the Byrd Theatre, Richmond.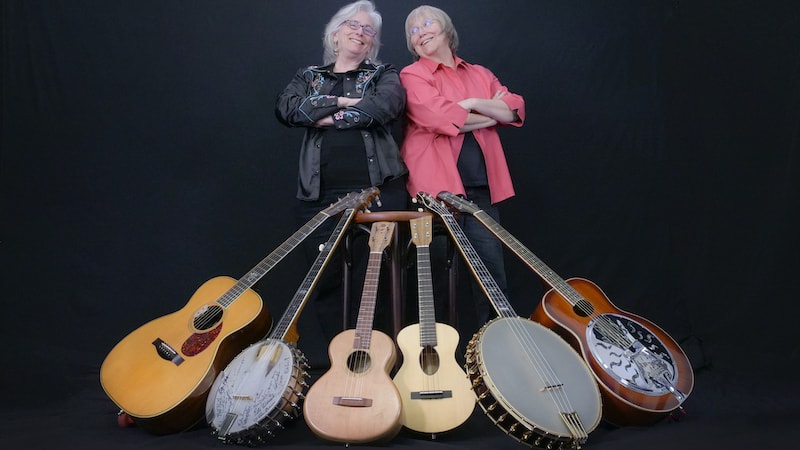 Cathy Fink and Marcy Marxer at Shady Grove Coffeehouse. Check out Boomer's Top 5 Picks.
Sharon Rae North. The captivating vocalist brings the audience music from Anita Baker, Oleta Adams, and Brenda Russell. Jan 7, 8 p.m., at The Tin Pan, Richmond.
Sunday, Jan. 8
"Raising Arizona." The Coen brothers classic of a couple with a sweet but desperate plan. No one will miss one child out of five, right? Jan. 8 at 2 p.m. at the Byrd Theatre, Richmond.
Monday, Jan. 9
Fitness Warriors 12-Week Virtual Workouts. Check out Boomer's Top 5 Picks.
SOLES – Soap Opera Lunch Engagement for Seniors. Come together to watch soap operas, play card games or bingo, and engage in conversation. Bring a lunch. Jan. 9, 11, and 13, 11 a.m. to 2 p.m., at Hidden Creek Park & Recreation Center, Henrico.
FREE Admission to Lewis Ginter Botanical Garden. No charge to explore the special seasonal beauty of the gardens from Jan. 9 to 15, 9 a.m. to 5 p.m., at Lewis Ginter Botanical Garden, Richmond.
Tuesday, Jan. 10
Movie Mythbusting: "Indiana Jones and the Raiders of the Lost Ark." Join the VMHC team as they "mythbust" what's true, what's not, and connections to the VMHC collections. FREE, but registration is required. Jan. 10, 7 p.m., online.
Wednesday, Jan. 11
Book Discussion with Library of Virginia: "Yellow Wife." Read Sadeqa Johnson's novel of an enslaved woman in Charles City, Pheby Delores Brown, who is taken to Richmond's Devil's Half-Acre slave jail instead of receiving the freedom she was promised. Jan. 11, 2023, at 6 p.m., online.
Night of 1,000 Laughs. Comedy three ways: stand-up, sketch, and improv. Jan. 11, 7:30 p.m., at Firehouse Theatre, Richmond.
John McEuen of the Nitty Gritty Dirt Band. Check out Boomer's Top 5 Picks.
Submit your event for What's Booming!
Last Chance! 
GardenFest of Lights. The magical display of colorful lights and figures appeals to visitors of all ages. More than a million individual lights join other beautiful displays. Special nights include GardenFest for Fidos Nights, live music, and Santa brunch and dinner. The Garden's restaurant, store, Jingle Bar & Grill, and hot drinks and s'mores kits will be available, too. Through Jan. 8 at Lewis Ginter Botanical Garden, Richmond.
Veritas Illuminated. Stroll through enchanting woods and vineyards twinkling with lights, from the forest floor to the tops of trees. Then relax in the warmth of the winery tasting room. Through Jan. 8 at Veritas Winery, Afton.
News & Announcements 
Lifelong Learning Institute Announces 2023 Spring Session. Catalog and registration are available as of Jan. 5 for the spring session, Jan. 17 to April 28, with onsite and online classes. Designed to meet the educational, fitness, and social enrichment needs of adults 50 and up.
Virginia Rep Center for Arts and Education Announces Its Children's Season. 
"She Persisted, The Musical": Feb. 17 to March 12
"Elephant & Piggie's 'We Are in a Play!'": April 4 to May 7
"GOLD: The Midas Musical": July 13 to Aug. 6
Virginia Arts Festival Presents Jazz at Lincoln Center Orchestra. Featuring the Jazz at Lincoln Center Orchestra, led by Wynton Marsalis, with top ensembles from the HBCU Jazz Residency. Feb. 25 at 7:30 p.m. at Chrysler Hall, Norfolk.
2nd Annual Inclusion Day at The Diamond. Friendship Circle of Virginia hosts a day highlighting disability inclusion and mental health. The day includes a sensory area, kids' field activities, ASL services, closed captioning, and more. Sunday, May 21, beginning at 1:35 p.m. at The Diamond, Richmond.
Down the Road
Did you know about the Richmond Chocolate, Wine & Whiskey Festival? Richmond Symphony celebrating MLK and playing aside Butcher Brown? Or the Poe Museum birthday bash with the Goosebumps guy? These and so much more are just around the corner and down the road.
Check out our Down the Road listing at BoomerMagazine.com
Ongoing
"Cheers, Virginia!" Learn how everyday people and crafters have used their skills and ingenuity to make and improve beer, cider, spirits, and wine for their home tables and to consumers – from early settlers to today's craft beverages. Through Feb. 9 at the Virginia Museum of History & Culture, Richmond.
"Storied Strings." A new exhibition premiering at the VMFA explores the guitar's symbolism in American art and its story, through a variety of artistic and musical media. Through March 19 at the Virginia Museum of Fine Arts, Richmond.
Forging Freedom, Justice and Equality. An exhibition covering important themes of Black history across Virginia, from commerce to military, education, sports, entertainment, and more. Through April 29 at the Black History Museum and Cultural Center of Virginia.
"A Powerful Influence: Early Photographs of African Americans from the Collection of Dennis O. Williams." View 25 portraits of Black Americans, enslaved and free, to explore the complicated histories of identity, family, citizenship, and race. The installation includes daguerreotypes, ambrotypes, tintypes, and early works on paper made from the 1840s through the 1880s. It complements the upcoming exhibition, "Isaac Julien: Lessons of the Hour – Frederick Douglass." Through May 8 at the Virginia Museum of Fine Arts, Richmond.
"Isaac Julien: Lessons of the Hour – Frederick Douglass." The poignant 10-screen film installation collapses time and space to bridge persistent historical and contemporary challenges, honoring the great 19th-century abolitionist. FREE. Through July 9 at the Virginia Museum of Fine Arts, Richmond.
Follow What's Booming on Boomer, updated every Thursday, and sign up at the bottom of our website for our twice-weekly newsletter.