More What's Booming RVA: June 29 to July 6
| June 29th, 2023
A week of events, announcements, and a link to future fun
---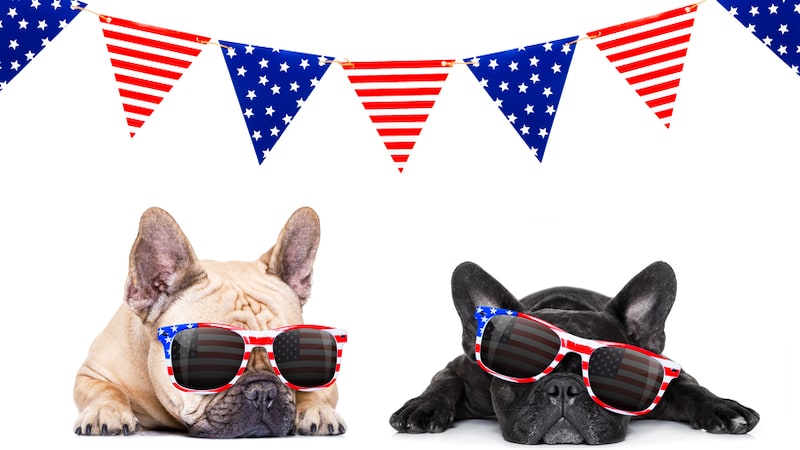 More of What's Booming in Richmond, Virginia, June 29 to July 6: Independence Day events, sports, music, Shakespeare, exhibitions and lectures, and beer – Hops for Heroes and a cool film on the dudes of lambics. And some inspiring announcements – a state park viewer for colorblind visitors, 75th anniversary of the Ashland Theatre, pickleball opening, Hope for the Warrior grant, and Fine Arts & Flowers for 2024.
---
Check out the Boomer Top 5 picks in RVA, browse the week ahead … below … or go to our updated events page for Down the Road happenings and ongoing exhibitions and performances.
June 29 to July 6
Thursday, June 29
Science in Space: Does Space Travel Accelerate Aging? Henry Donahue, Ph.D. talks about experiments he created to study the impacts of space radiation and microgravity on bone and muscle on board the International Space Station. June 29, 6 p.m., at the Virginia Museum of History & Culture, Richmond.
Grown-Up Field Trip. An adult-focused evening of nostalgic fun with scavenger hunt, yard games, and tie dye, with wine, beer, refreshments, and snacks. FREE, registration required. June 29, 6 p.m., at The Valentine, Richmond.
Rodney "The Soul Singer" Stith. The American soul singer, songwriter and producer hails from Petersburg, with urban retro soul and old classic rhythm and blues. June 29, 8 p.m., at The Tin Pan, Richmond.
Friday, June 30
Henrico Bingo: African American History Edition. Ages 10+ are welcome to play and learn about Henrico African American trailblazers. June 30, 10:30 to 11:30 a.m., at Eastern Henrico Recreation Center, Henrico.
Sound Meditation Benefiting Ukrainian Community. See Boomer's Top 5 Picks.
Friday Cheers. Flipturn with Holy Roller entertain at Richmond's favorite outdoor summer concert series – the last for the season! June 30, 6 to 9:30 p.m., on Brown's Island, Richmond.
Kasama Collective Presents Pride Night. Presented by an inclusive community for Asian Americans and Pacific Islanders, honoring AAPI + LGBTQIA creatives with live music and performances, vendors, and more. June 30, 7 to 11 p.m., at Reveler, Richmond.
Richmond Triangle Players' 30th Anniversary Party. The celebration starts at 7 p.m. with food and drinks from the bar, followed at 8 p.m. by Broadway star Eden Espinosa and the cast of "Head Over Heels." June 30 at the Robert B. Moss Theatre, Richmond.
Festival of the Arts. Good Shot Judy comes to the Dell Main Stage. June 30, 8 p.m., at Dogwood Dell, Richmond.
Mountainfilm on Tour. See Boomer's Top 5 Picks.
An Unfinished Museum: 125 Years of the Valentine. Photography exploring the evolving role of the Valentine to address the changing needs of the Richmond community, showing how the Valentine's collections, exhibitions, and programs have changed. Exhibition opens June 30 and runs through Sept. 2, 2024. FREE admission on July 1. At The Valentine, Richmond.
Saturday, July 1
Sick Call: The History of Civil War Medicine. More soldiers died during the American Civil War from diseases than from battle wounds. Examine the experiences of doctors, nurses, and soldiers, in the North and South, and how they dealt with sickness and injury. July 1, 10:30 a.m., at the Virginia Museum of History & Culture, Richmond.
Heroes Fest. Three beers, including Homefront IPA, benefiting local and national charities, as part of the nationwide Soldiers' Angels Hops for Heroes campaign. Plus live music from Stonebrook. July 1, 1 p.m., at Center of the Universe Brewing, Ashland.
The Champion Richmond Kickers vs. Chattanooga Red Wolves SC. American soccer teams face off in the Red, White & Roo celebration with post-match fireworks. July 1, 7 p.m., at City Stadium, Richmond.
Sunday, July 2
Jazz at the Fountain. Richmond Parks & Rec presents bassist Michael Hawkins. FREE. July 2, 4 to 7 p.m., at The Landing at Fountain Lake in Byrd Park, Richmond.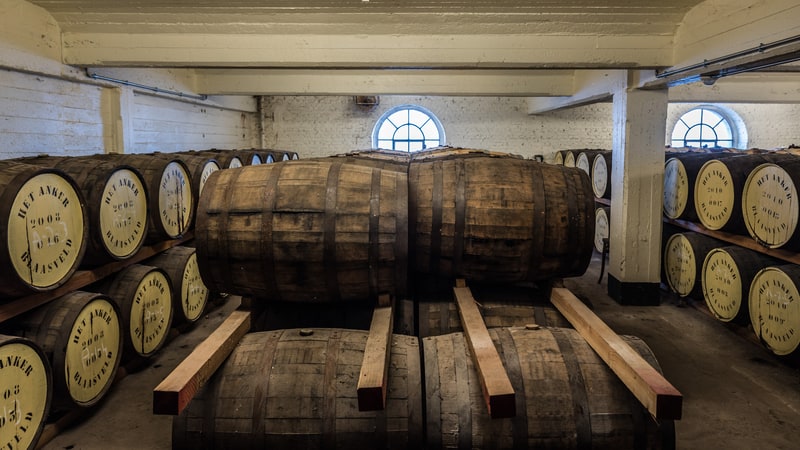 "Bottle Conditioned" Screening and Beer. See Boomer's Top 5 Picks.
The David Esleck Trio at Dogwood Dell. Plus special guest Jordan Garrett. July 2, 8 p.m., at Dogwood Dell, Richmond.
Monday, July 3
Cul-de-sac 5k #1. The Richmond Road Runners Club brings back the annual 5k race, run, or walk series – three Mondays. Virtual option. July 3, 10, and 17, 7 p.m. each evening, at Shady Grove Elementary School, Glen Allen.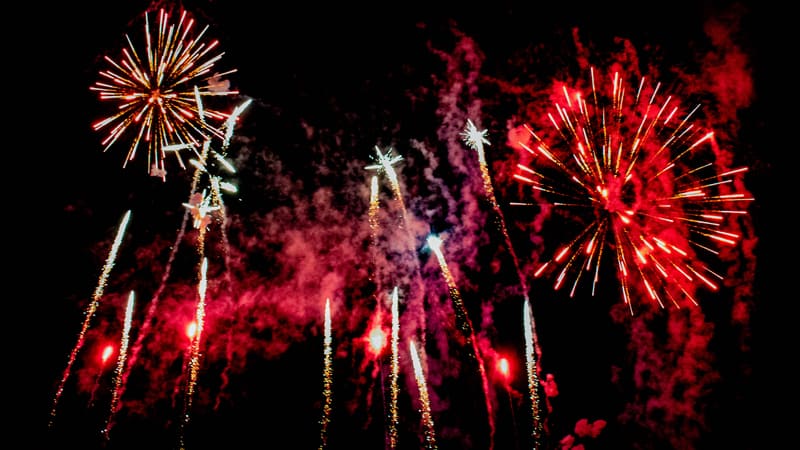 Tuesday, July 4
"Signs of the Times: Public and Commercial Art in RVA" Bus Tour. From murals to ghost signs and vintage neon. July 4, 9 a.m. to noon, meeting at The Valentine, Richmond.
Fourth of July at the Garden. FREE admission to the Garden includes Incanto: An Oasis of Lyrical Poetry and M&T Bank Butterflies LIVE! July 4, 9 a.m. to 5 p.m., at Lewis Ginter Botanical Garden, Richmond.
Independence Day at the VMHC. Be inspired by a naturalization ceremony welcoming new American citizens at 10:30, followed by a birthday party for America at 11:30  – Ukrop's cake, live music, kids' activities, and more. July 4 at the Virginia Museum of History & Culture, Richmond.
"Give Me Liberty" Reenactment. Witness a staged performance of Patrick Henry's rousing speech at 11 a.m., a reading of the Declaration of Independence at 12:30 p.m., and tours of the graveyard and church from 1 to 4 p.m. Historic St. John's Church, Richmond.
Red, White and Lights. See Boomer's Top 5 Picks.
Richmond Flying Squirrels vs. Bowie Baysox. Go Nutz and have Funn with professional baseball, giveaways, and fireworks on featured nights. Through July 9 at The Diamond, Richmond.
Wednesday, July 5
Summer Nights at the Perk. Music from Serenata, a "Latin lounge" mix of salsa, merengue, Son Cubano, and more. Plus drinks, art activities, and opening of community art exhibition, Seasons of Change. Donations accepted for the Chesterfield-Colonial Heights Christmas Mother. July 5, 6 to 8 p.m., at Perkinson Center, Chester.
Acoustic Alchemy. See Boomer's Top 5 Picks.
Thursday, July 6
"Gettysburg's Southern Front: Opportunity and Failure at Richmond. Author Hampton Newsome discusses the little-known U.S. offensive against Richmond during the Gettysburg Campaign in the summer of 1863. July 6, noon, on YouTube and Facebook and in-person at the Virginia Museum of History & Culture, Richmond.
Richmond Shakespeare Festival. Shakespeare's "The Comedy of Errors." July 6 to 30, Thursday through Sunday evenings at 7:30 p.m., at Agecroft Hall, Richmond.
News & announcements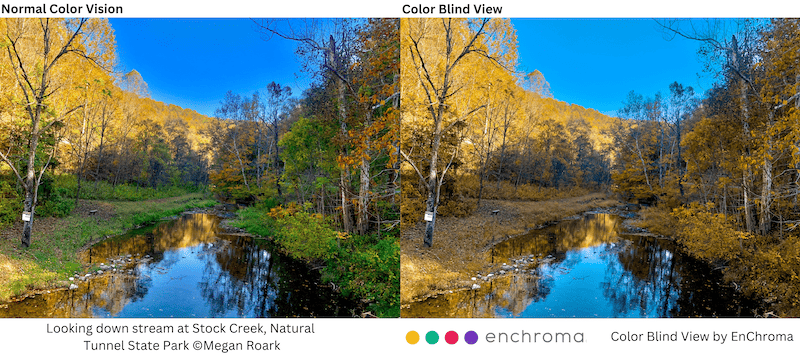 A gift to colorblind park visitors. Natural Tunnel State Park in Southwest Virginia has installed an EnChroma viewer, equipped with special lenses to help those with red-green Color Vision Deficiency (CVD) experience colors. It's the first park in Virginia to add this technology.
The Ashland Theatre Celebrates 75 Years. To mark the anniversary of its opening on Aug. 10, 1948, the theater hosts an open house from 10 a.m. to 1 p.m., a screening of 1948 Looney Tunes cartoon shorts at 1 p.m., a showing of John Wayne's 1948  "Red River" at 7 p.m. With 75 cent tickets and popcorn. August 10 at The Ashland Theatre, Ashland.
Bangers & Dinks Indoor Pickleball Opens. The new facility boasts eight courts – including a designated beginners' court – a pro shop, paddle rental, dressing rooms, food and drinks. Court time for members and day visitors. Grand opening July 1, 8 a.m., at Bangers & Dinks, Richmond.
Saving Civics. The Virginia Museum of History and Culture has merged with the John Marshall Center for Constitutional History & Civics to create an innovative new civics education center to promote civics education in the Commonwealth, empowering history and civics to work together to inspire and educate current and future generations.
Hope for the Warrior Grant. The Virginia Department of Veteran Services recently granted Hope For The Warriors a $100,000 grant to assist military families across Virginia to support its Critical Needs program funding in assisting service members, veterans, and their families.
Fine Arts & Flowers. The Virginia Museum of Fine Arts (VMFA) announced 2024 dates for the biennial event. The museum-wide exhibition showcases floral designs inspired by works of art in VMFA's permanent collection, with floral designs by the Garden Club of Virginia, The Virginia Federation of Garden Clubs and Ikebana of Richmond. Gala kickoff and preview, with other special events like talks from guest speakers and VMFA curators, luncheons, floral design workshops, exhibition tours, a fashion show, and family activities. Oct. 23 to 27, 2024, at the Virginia Museum of Fine Arts, Richmond.
Featured regional events – including the Fourth of July
"1776: The Musical." Thomas Jefferson's Poplar Forest presents the patriotic, toe-tapping musical about the Founding Fathers and the road to the Declaration of Independence and revolution. June 29 to July 1, 7:30 each evening, at Poplar Forest, Lynchburg.
Celebrate Independence in Amherst. An array of events include a Red, White + Blue golf tournament, pool party, live music, tour of Camp Trapezium, family-friendly activities, and fireworks. June 30 to July 1 at Winton Farm, Amherst.
Summer Jam Festival. Live music, lawn games, kids' activities, wine and beer, food trucks, and fireworks. Open to resort guests and the community. July 3, 5 to 10 p.m., at Massanutten Resort, Massanutten.
FREE Admission to Colonial Williamsburg. Embrace Independence Day in the Historic Area and Art Museums, plus take in music, special programming, concert, and fireworks. July 4, 9 a.m. to 5 p.m., in Colonial Williamsburg.
Independence Day at Poplar Forest. Celebrate in the historic spirit with colonial-style music, artisan demonstrations, archeological displays, old-fashioned activities, interpreters, and more. July 4, 10 a.m. to 4 p.m., at Poplar Forest, Lynchburg.
---
Anticipation … ! Make plans with this list of lots of local events to come and ongoing exhibitions and theatrical performances.
Follow What's Booming on Boomer, updated every Thursday, and sign up at the bottom of our website for our twice-weekly newsletter.