More What's Booming RVA: March 16 to 23
| March 16th, 2023
Plus news and a link to more calendar fun
---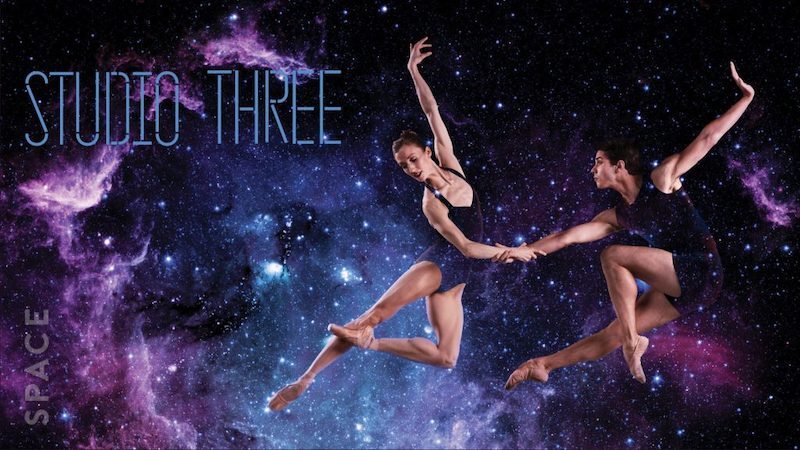 More of What's Booming in Richmond, Virginia, beginning March 16. Lots of chances to meet the region's authors, artists, and choreographers other right-brained creatives, plus a classic movie and classical music, St. Patrick's Day events, and more.
---
A week of RVA events, or go to our updated events page for Down the Road events and ongoing exhibitions and performances.
March 16 to 23
See our top 5 picks: Tales of War and Apollo
Thursday, March 16
"The James River in Richmond" Kick-Off Party. Get your copy of the updated edition of all the things to do in and around Richmond's best playground. Buy a book and get a free beer. March 16, 5 to 7 p.m., at Legend Brewing, Richmond.
Dancin' Cat Line Dancing. Country line dancing for beginners and experienced dancers. Family friendly and FREE. March 16, 6:30 to 8:30 p.m., at Hardywood West Creek, Goochland.
Friday, March 17
March All-Media Show Art Opening. Open house and artist reception, with St. Patrick's Day-inspired food, drink, and music. Featuring an exhibition by James River Art League, an juried all-media show, and book sales and signing of "The James River in Richmond." March 17, 5 to 8 p.m., at Crossroads Art Center, Richmond.
"My Octopus Teacher." The documentary takes viewers into the underwater world of these intelligent creatures. Part of the RVA Environmental Film Festival. FREE. March 17, 5 p.m. (screening begins at 6:30 p.m.), at The Robins Nature Center at Maymont, Richmond.
Shamrock Showdown. Celebrate St. Patrick's Day with fun for all ages. Games, prizes, music and dance. Leprechaun Challenge winner gets a Nintendo Switch Lite. March 17, 5:30 to 7:30 p.m. at Deep Run Park, Henrico.
The Power of Portraiture. The VMFA Speaker Series considers how portraiture has been used to advance notions of belonging, citizenship, and power. Presented by Dr. Rhea Combs, the Smithsonian National Portrait Gallery's director of curatorial affairs, examining Frederick Douglass's relationship with portraiture and its relevance today. March 17, 6:30 p.m., at the Virginia Museum of Fine Arts, Richmond.
JAZZ4JUSTICE. Presented by the Greater Richmond Bar Foundation and showcasing jazz music by VCUArts Music students. March 17, 8 p.m., at Singleton Center for the Performing Arts, Richmond.
"La Traviata." Virginia Opera presents the tragic love story, soul-stirring music, and inspiration for "Pretty Woman" and "Moulin Rouge." March 17 at 8 p.m. and March 19 at 2:30 p.m. at Dominion Energy Center at Carpenter Theatre, Richmond.
Saturday, March 18
Wedding Expo and Boutique. Showcasing local wedding vendors, from catering to photographers to florists, music, and more, with boutique wedding items to try on. March 18, 10 a.m. to 2 p.m. (March 19 as rain date), at Virginia Cliffe Inn, Glen Allen.
Instant Shakespeare: "King Lear." Learn, and be part of reading and acting the play out with and to fellow participants. Plastic swords provided. March 18, 1 to 5 p.m., at Agecroft, Richmond.
Obituary Writing Workshop. Add humor and your own pizzazz to your obit. March 18, 2 to 3 p.m., at Chester Library, Chester.
Chester Wine Tasting Festival. Featuring area wineries, a cidery, a brewery, other refreshments, and live music. Proceeds to the Kiwanis Club for community support. March 18, noon to 5 p.m. at Perkinson Center, Chester.
St. Patrick's Day Celebration. Releasing a classic Irish Red Ale in honor of the day, paired with music all day, traditional Irish dancing at 1 p.m., a Brat Haus pop-up, and more. March 18, Hardywood West Creek, Goochland.
Loudon Wainwright III. After 30 albums, a multitude of concert appearances, and awards, the 75-year-old musician is still going strong and is proud of his age. March 18, 8 p.m., at The Tin Pan, Richmond.
Search for the Shamrocks on Chincoteague Island. An island-wide adventure to celebrate St. Patrick's Day features a far-ranging game with prize drawings at the finish line.
Sunday, March 19
"Rear Window." One of Alfred Hitchcock's many classic movies comes to town. Will you be watching? March 19, 2 p.m., at the Byrd Theatre, Richmond.
The Music of Franz Joseph Haydn. The Richmond Choral Society and VCU Health Orchestra present Mass No. 11 in D minor. Haydn's "Mass in time of need" was written during turmoil and war on the European continent, making this a fitting work for the Lenten season and the times. March 19, 4 p.m. at Grace Baptist Church, Richmond.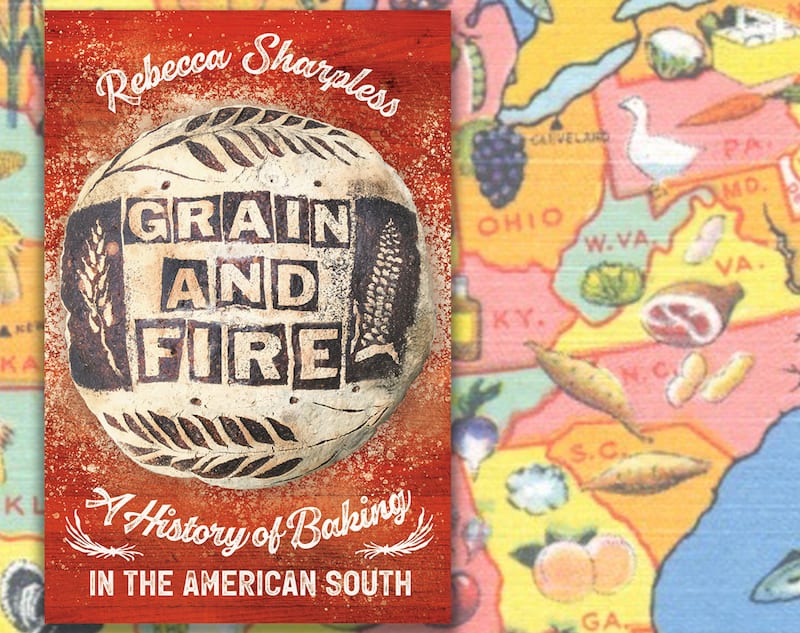 Monday, March 20
Common Ground Virginia Virtual Book Group: "Grain and Fire: A History of Baking in the American South." Read the book to whet your appetite, and then discuss – with the author joining for a Q&A at the end. Space limited, advance registration required. March 20, 6 to 7:30 p.m., online.
Tuesday, March 21
Author Talk: Jernard A. Walls. Celebrity chef and author of "Southern Inspired: More than 100 Delicious Dishes from My American Table to Yours." March 21, 4 p.m., presented by Chesterfield Public Library online.
"Meat the Future." The documentary about sustainably produced meat is presented as part of the RVA Environmental Film Festival. March 21, 6 to 8 p.m., at North Courthouse Road Library, Richmond.
Richmond Ballet Presents Studio Three: New Work Festival. Four choreographers, all new to working with Richmond Ballet, have 25 hours each to create a sketch of a work to be presented at the New Works Festival. A fan-favorite Studio performance, the New Works Festival has introduced some of the Ballet's most beloved choreographers. March 21 to 26 at Richmond Ballet Studio Theatre, Richmond.
Wednesday, March 22
Garden Bingo. Ages 50+ are invited to design a mosaic butterfly, identify garden critters while playing Garden Bingo, and go on a nature walk. March 22, 10 to 11 a.m., at the Armour House and Gardens, Richmond.
Pop-Up Artist Conversation + Lunch. Page Pond Gallery presents Charlottesville artists Isabelle Abbot and Frank Phillips. FREE but RSVP required. March 22, noon to 1 p.m., at 3North Design & Architecture Firm, Richmond.
Theraminist Caroline Scruggs. What's a theremin, you ask? Find out as this accomplished musician plays live. March 22, 6 p.m., at The Branch, Richmond.
FIRST RESPONSES Festival. A one-act festival of four world premiere plays by first responders about their experiences on the front line. In partnership with the Richmond Professional Firefighters Association IAFF Local 995 and Virginia First Responder Support Services. March 22 to April 16 at Firehouse Theatre, Richmond.
Thursday, March 23
One Bourbon, One Scotch, One Beer: Book Launch Party for Dean King. For the launch of "Guardians of the Valley: John Muir and the Friendship that Saved Yosemite," with Dean King, poet Ron Smith, and author James A. McLaughlin. March 23, 5 to 9 p.m., program at 6:30 p.m., at Candela Gallery, Richmond.
Art Night: New Exhibits and Local Artists. New exhibits include Mending Walls and The Eyes of Youth. Mingle with local artists and learn the story behind their exhibits, paired with a wine and beer cash bar. FREE. March 23, 6 to 8 p.m., at the Cultural Arts Center, Glen Allen.
HOT, WILD & WEIRD NEWS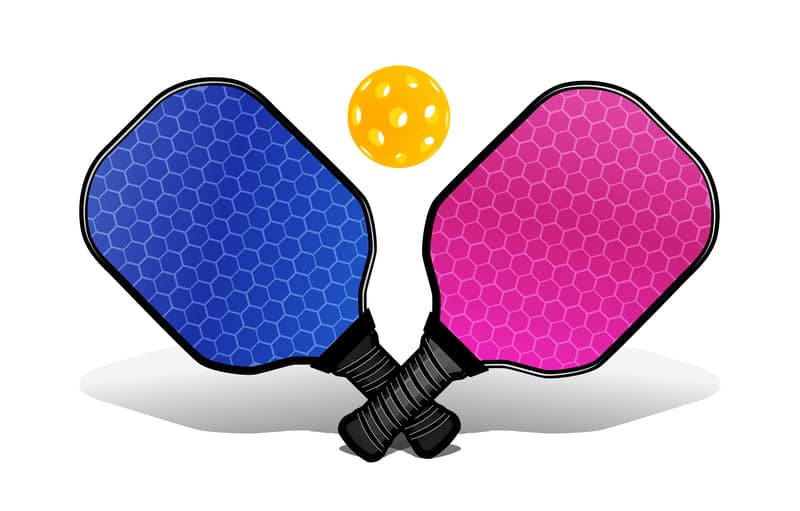 Announcing the Area's First Dedicated Pickleball Facility. Bangers and Dinks will have eight pickleball courts, social seating, food, and wine, beer, seltzers, and NA drinks. Courts will be regulation size, including Pro-Cushion flooring and fully fenced courts, specialized lighting, and climate-controlled space temperatures year round. The facility will offer membership as well as day passes, classes, and pro shop. It will welcome all ages and levels. Scheduled to open this summer. 1516 Koger Center Blvd, near Chesterfield Towne Center, Richmond.
Mark Your Calendar
Literary Virginia Book Group Announces April Book. The group will discuss "Children Under Fire: An American Crisis," by John Woodrow Cox. Group is FREE, pre-registration required, and the book can be borrowed from public libraries, including the security desk at the Library of Virginia. April 12, 6 p.m., online.
Call for Entries. The May all-media show is accepting entries from April 1 to 21. Crossroads Art Center, Richmond.
"The Wizard of Oz" Is Coming to Chester. Broken Leg Theater presents the beloved tale of Dorothy and Toto, flying monkeys, a friendly and a not-so-friendly witch, and a mysterious wizard. Tickets available beginning March 17. Performances May 4 to 7 at Perkinson Center, Chester.
Wild & Weird Festival. Mixed culture beers – sour, funky, and wild – featuring 20 guest breweries. April 22 and 23 at Fine Creek Brewing, Powhatan.
Down the Road + Ongoing Events
Check out our listings at BoomerMagazine.com