More What's Booming RVA: March 2 to 9
March 2nd, 2023
Plus announcements and a link to more calendar fun
---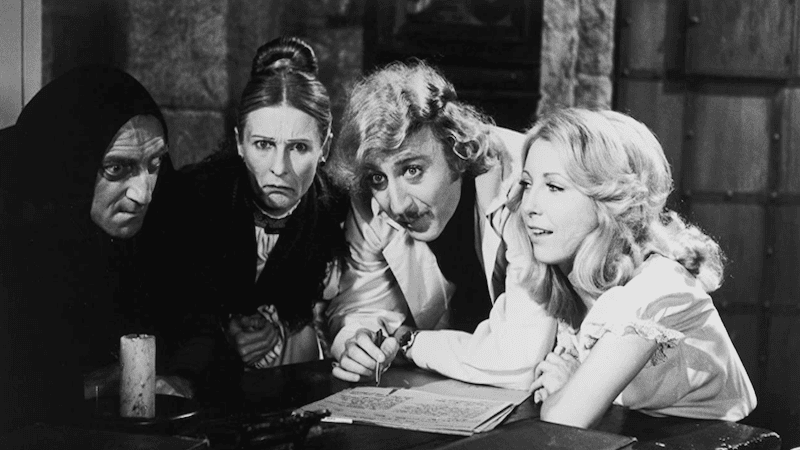 More of What's Booming in Richmond, Virginia, beginning March 2: Nutzy's Block Party, art, flowers, a beer collab crawl, and "All Kinds of People."
---
A week of RVA events, or go to our updated events page for Down the Road events and ongoing exhibitions and performances.
March 2 through March 9
Thursday, March 2
Signal(s): A Kinetic Imaging Pop-Up Event. An evening of live music, performance, sound, projections, and more at an event celebrating time-based art and live experiences. Part of VCUarts. March 2, 5 to 8 p.m., at The Anderson, Richmond.
Petersburg Civil War Roundtable Presents Henry Kidd. Pamplin Historical Park & The National Museum of the Civil War Soldier welcomes nationally recognized historical artist Henry Kidd for "An Artist Talk, Painting the Civil War." March 2, 7 p.m., at Pamplin Historical Park, Petersburg.
Friday, March 3 
First Fridays for the Whole Family. Free museum admission, food trucks, family-friendly activities, live entertainment, and happy hour specials. March 3, 5 to 8 p.m., at the Virginia Museum of History and Culture, Richmond.
First Fridays: Collections Show & Tell. As part of Richmond Art District's First Fridays, the Library offers refreshments, works of Virginia artists and the stories that go with them, plus open mic entertainment and a creative activity. March 3, 5 to 8 p.m., at the Library of Virginia, Richmond.
"All Kinds of People." Henrico Theatre Company presents a 50-minute musical exploring issues of prejudice through the words of Oscar Hammerstein II. The lyricist used the theatre to promote human understanding, celebrating differences instead of fearing them. As he stated in "Pipe Dream," "It takes all kinds of people to make up a world." March 3 to 5 at Henrico Theatre, Henrico.
Under Their Spell: Orchid Show and Sale. Hundreds of orchids on display and for sale, free lectures, and more. March 3 to 5 at Lewis Ginter Botanical Garden, Richmond.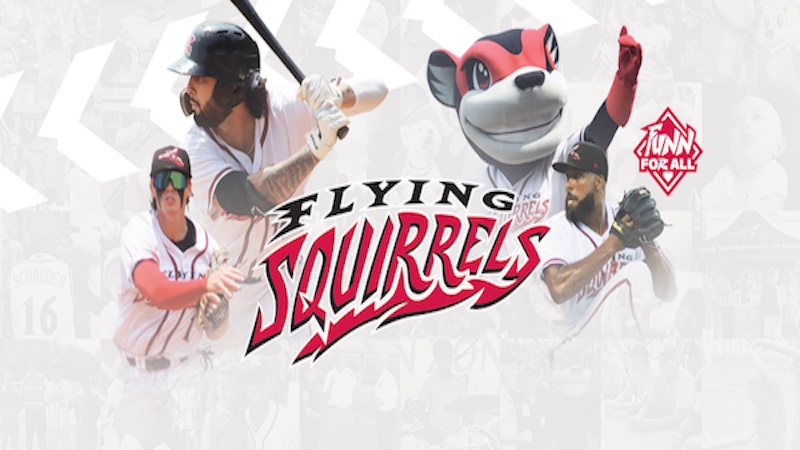 Saturday, March 4
Nutzy's Block Party for Richmond Flying Squirrels Fans. Get your baseball tickets and celebrate the upcoming season with music, games, vendors, and more. March 4, 11 a.m. to 2 p.m., at The Diamond, Richmond.
1st Drafts and Bagels: The Man Who Eats Books. Mimosas, bagels, and the creation of a new play. March 4, noon, at Firehouse Theatre, Richmond.
Book Talk & Signing: "The Poetic Justice: A Memoir." Join the Honorable John Charles Thomas for an afternoon of inspiring and unforgettable stories as he reads from and discusses his new book, "The Poetic Justice: A Memoir." Registration required. March 4, 1 to 3 p.m. at the Black History Museum & Cultural Center of Virginia, Richmond.
River City Taiko. Presenting traditional Japanese drums and related instruments. March 4, 2 p.m., at Perkinson Center, Chester.
Burlesque Right Meow Presents: WFT? Burlesque. In celebration of the group's sixth anniversary, they have assembled "wonderful weirdos" to excite, delight, and baffle, with strange and unusual acts, in a safe and inclusive atmosphere. March 4, 7:30 p.m., at Firehouse Theatre, Richmond.
Scott's Addition Collab Crawl. Local craft beverage producers have teamed up to create collaborative drinks. Like Sauvignaison, from Ardent and Brambly Park, a farmhouse-style Saison beer meshed with a Sauvignon Blanc from California. Other collaborations include The Veil + Three Notch'd, Isley + Reservoir, Bingo + Black Heath, Strangeways + Buskey, and Starr Hill + Väsen. March 4, noon to 10 p.m., in Scott's Addition, Richmond.
Sunday, March 5 
Mobile Soul Sunday Grand Opening #RBRE2023. Be a part of the kick-off event of Richmond Black Restaurant Experience. Local talent, music, vendors, and food trucks, fun for the whole family. Bring lawn chairs and blankets. March 5, noon to 5 p.m., at Monroe Park, Richmond.
"Young Frankenstein." Get your dose of laughter therapy with this 1974 Mel Brooks classic. March 5, 2 p.m., at The Byrd Theatre, Richmond.
Faithfully Funny – Church Comedy Show. Pearl St Comedy presents the comics' Sunday Best. March 5, 3 p.m., at Perkinson Center, Chester.
Monday, March 6
Author Event with Sadeqa Johnson. Author of "Yellow Wife" and "The House of Eve" discusses her work and signs books. March 6, 8 p.m., at The Little Bookshop, Midlothian.
Tuesday, March 7
Richmond History Makers Celebrate All Richmond Region Teachers. The Valentine's celebration of those who have improved and inspired the community honors local educators. Local teachers attend for free. March 7, 5:30 p.m., at Virginia Union University, Richmond.
Cherish the Ladies. A Grammy-nominated Irish-American group sharing timeless Irish traditions. March 7, 8 p.m., at The Tin Pan, Richmond.
Citizen Science: FrogWatch Workshop. Become a herpetology hero by joining the thousands of FrogWatch USA volunteers nationwide, collecting data on local species and helping scientists in their battle to stop amphibian population decline. This training workshop will prepare you to contribute to one of the largest citizen science projects in the nation. Designed for high school age youth and adults. Participants must attend both sessions and pass the quiz on monitoring procedures. March 7 and 9, 6:30 p.m. both nights, at The Robins Nature Center, Maymont, Richmond.
GRIVA German SIG: Mecklenburg-Vorpommern. Searching for German ancestors? Join GRIVA in exploring the history, geography, and research opportunities for the modern German states and city-states. March 7, 7 p.m., online.
Wednesday, March 8
Literary Virginia Book Group: "Now You Know It All." Author Joanna Pearson joins the online discussion of her collection of short stories featuring Southern characters. Pre-registration required. March 8, 6 p.m. Hosted by the Library of Virginia for online participation.
Thursday, March 9
Jeni's Ice Cream Grand Opening. Try the newest entry to Richmond's ice cream scene. March 9, noon to 11 p.m., with FREE ice cream scoops starting at 7 p.m., at Jeni's Ice Cream, 3500 W. Cary St., #C150, Richmond.
Damn Tall Buildings. Brooklyn, NY's bluegrass trio has been called "The Carter Family for the millennial generation." The group is a tight, harmonizing, swinging trio that specializes in bluegrass but also expertly ventures through jazz, ragtime, country swing, and contemporary singer-songwriter styles. March 9, 8 p.m. at The Tin Pan, Richmond.
"Cross Stitch Bandits" World Premiere. For the past 27 years, David has dutifully climbed the ranks at the same engineering firm and placed his family on a trajectory for success, but his retirement party soon divulges into him scrambling to get everyone's lives back on track. From Cadence's Pipeline New Works Fellowship. March 9-19, at Libby S. Gottwald Playhouse, Dominion Energy Center, Richmond.
Submit your event for What's Booming!

TICKETS! GET YOUR TICKETS!

… before anyone else with presale passcodes
Tommy Emmanuel, CGP. With special guests Larry Campbell & Teresa Williams. Presale live through March 2, 10 p.m., using passcode GUITAR. Public sales begin March 3, 10 a.m. Performance on Sept. 7 at Dominion Energy Center, Richmond.
Columbia City Ballet Presents: Off the Wall and Onto the Stage: Dancing the Art of Jonathan Green. Use code JRVLINKS to access 25% off tickets, until March 2, 10 p.m. Performance on March 10 at Dominion Energy Center, Richmond.
Boz Scaggs – Summer 23 Tour. Presale through March 2, 10 p.m., using code BOZRVA23. Public sales begin March 3, 10 a.m. Performance on May 30 at Dominion Energy Center, Richmond.
Steve Martin, Martin Short, plus Jeff Babko and The Steep Canyon Rangers Presents: You Won't Believe What They Look Like Today! Ticket presales through March 2, 10 p.m., using code SMMS23. public sales open March 3 at 10 a.m. Performance on Oct. 29 at Altria Theater, Richmond.
Retired NASA Astronaut Leland D. Melvin Announced as Signature Ambassador for New Space Exhibition at the VMHC. Melvin is a retired astronaut, NFL wide receiver, author, Lynchburg native, and University of Richmond and University of Virginia graduate. He will join the VMHC for special public events throughout the year. On Saturday, April 15, 3 p.m., space enthusiasts big and small are invited to attend an interactive program focused on Melvin's inspirational memoir, Chasing Space. April 15, 3 p.m., at the Virginia Museum of History & Culture.
Virginia State Park Campgrounds open this weekend! From cabins and bunkhouses to yurt and primitive camping, the options are as wide as Virginia parks are beautiful. Get away to connect with nature! When and where you choose at a Virginia State Park.

Last Chance!
"The Revolutionary: Samuel Adams."
Pulitzer Prize-winning author Stacy Schiff discusses her book, relevant to America's approaching 250th anniversary. REGISTER BY MARCH 3. March 12, 4 p.m., at the Virginia Museum of History & Culture, Richmond.
"A Soldier's Play." In a segregated Louisiana army camp in 1944, the murder of a rancorous Black sergeant stirs deep-seated animosity and corruption among the soldiers. When a clean-cut Northern captain arrives to investigate, truths are confessed and a shocking secret is revealed. The play was a 1982 Pulitzer Prize winner for Drama. (The play includes strong language, racial slurs, and the physical violence attendant to the play's storyline, time, place and message and contains gunshot sound effects.) Through March 4 at Swift Creek Mill Theatre, South Chesterfield.
Follow What's Booming on Boomer, updated every Thursday, and sign up at the bottom of our website for our twice-weekly newsletter.