More What's Booming RVA: May 18 to 25
| May 18th, 2023
A week of events, announcements, and a link to future fun
---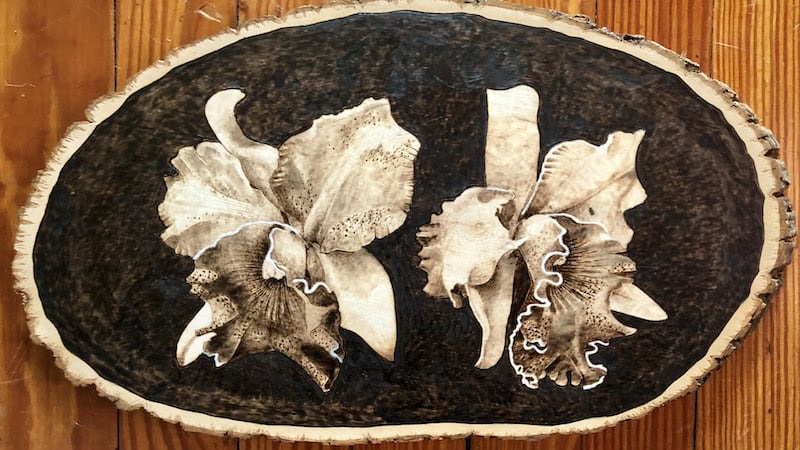 More of What's Booming in Richmond, Virginia, beginning May 18: outdoor fun for playing and watching, art, inspiration, Drewry's Bluff commemorations, dream interpretation, spirits & music, and more.
---
Check out the week ahead for RVA events, or go to our updated events page for Down the Road happenings and ongoing exhibitions and performances.
May 18 to 25
What's happening in and around the Richmond region
Thursday, May 18
Flowers After 5. See our Top 5 picks. 
"Clay 1613: An American Family in Black and White." Screening and a discussion of a film telling the story of historical and genealogical research, connecting poor and rich, black and white, known and unknown descendants of the English planter John Clay, who arrived in the colony of Virginia in 1613. May 18, 6 to 8 p.m., at the Library of Virginia, Richmond.
Art Night Opening. Four new exhibits open: Landscape Escapes, Tuckahoe Artists Association, Another Look at Nature, and Flowering Embers. A chance to meet the artists, wander the sculpture garden, shop local makers, and enjoy live music and a wine and beer cash bar.
Maine Makers: Vernacular Furniture During the Long 18th Century. Lecture with woodworker and furniture scholar. May 18, 6 p.m., at Wilton House Museum, Richmond.
"Go On, Be Brave" Screening. The story of Andrea Lytle Peet's race against time and an attempt at the impossible – to be the first person with ALS to complete a marathon in all 50 states. May 18, 6:30 to 9:30 p.m., at Hardywood Richmond.
As We See Ourselves: Portraits of Racial Progress in Central Virginia, 1900 to 1925. Examining hundreds of African American portraits from Charlottesville's Holsinger Studio in the early 20th century, inviting viewers to see the rich, full lives that people made for themselves despite obstacles. May 18, 6:30 p.m., at the Virginia Museum of Fine Arts, Richmond.
"The House Is on Fire." See our Top 5 picks.
Al Ducharme and Bernadette Pauley. Get your laughs May 18 to 20 at Sandman Comedy Club, Richmond.
Richmond Flying Squirrels vs. Akron RubberDucks. Go Nutz and have Funn with professional baseball, giveaways, and fireworks on featured nights. Through May 21 at The Diamond, Richmond.
Friday, May 19
Bird Watching 101. Learn basic birding skills during a bird walk. Binoculars available, first come first served. May 19, 9 to 10 a.m., at Deep Run Park, Henrico.
May 2023 All-Media Show Opening. A juried show of work in painting/2D, photography, and 3D/sculpture. Awards in each category presented at 6:30 p.m. with a brief art talk. Featured photography exhibition: Year of War. Unbreakable Country; benefitting the Freedom Ukrainian Community. May 19, 5 to 8 p.m., at Crossroads Art Center, Richmond.
Dominion Energy Riverrock. See our Top 5 picks. 
38th Annual Lebanese Food Festival. See our Top 5 picks. 
Saturday, May 20
Seven Pines National Cemetery Tour. The Battle of Seven Pines – Fair Oaks, from May 30 to June 1, 1862, brought Union and Confederate forces into their first big clash on Henrico County soil. May 20, 10 a.m. to 11:30 a.m., Seven Pines National Cemetery, Sandston.
The 25th Annual Asian American Celebration. See our Top 5 picks.
Drewry's Bluff Presentation. Historian H. Edward "Chip" Mann presents a PowerPoint presentation on the May 15, 1862, battle between Union warships and Confederate artillery. FREE, reservations required. May 20, noon, at Magnolia Grange House Museum.
The Mind Has Mountains. Some of the most brilliant and creative minds of the past 300 years faced social challenges. Come learn about Edgar Allan Poe, Emily Dickinson, Charles Darwin, and Vincent van Gogh and how they made timeless contributions to literature, poetry, science, and art despite their challenges. May 20, 1 and 3 p.m., at Meadow Farm Museum at Crump Park, Glen Allen.
Richmond Kickers vs. Lexington Sporting Club. Enjoy an evening of soccer on First Responders Night. May 20, 7 p.m., at City Stadium, Richmond.
Drewry's Bluff Battle Commemorations. On May 15, 1862, Confederate forces rebuffed United States Navy ships, and in 1864, a nearby battle was fought on land. Activities include a walking tour, re-enactors, artillery drill, ranger talk, kid stuff (all on Saturday), and a caravan driving tour of the ground battle (on Sunday). FREE. May 20, 10:30 to 3 p.m.; May 21, 1 to 3 p.m.; at Drewry's Bluff, 7600 Fort Darling Rd., Richmond.
Richmond Rose Society Show. Enjoy bountiful specimen roses and get advice from experts. May 20 to 21 at Lewis Ginter Botanical Garden, Richmond.
Pictures at an Exhibition. Symphonic music from the Richmond Symphony. May 20 and 21 at Dominion Energy Center, Richmond.
Sunday, May 21
2nd Annual Inclusion Day at The Diamond. Friendship Circle of Virginia hosts a day highlighting disability inclusion and mental health. The day includes a sensory area, kids' field activities, ASL services, closed captioning, and more. Sunday, May 21, beginning at 1:35 p.m. at The Diamond, Richmond.
Dragstravaganza. A celebration of LGBTQ+ art and community, with performances, food truck, sweets, crafts, music, face painting, dancing, and more. May 21, 2 to 5 p.m., at Diversity Richmond.
Books & Brews. Bring a book to discuss and hear from others about their favorites, paired with fresh beers. May 21, 4 to 6 p.m., at Intermission Beer Co., Glen Allen.
Tuesday, May 23
Profs & Pints Richmond: Dream Interpretation. Richard Bargdill, associate professor of psychology at VCU, teacher of courses on dream interpretation and the psychology of creativity, and author of "An Artist's Thought Book" speaks on ideas about dreams from Signmund Freud, Carl Jung, and more. May 23, 6 to 8:30 p.m., at Triple Crossing Beer – Fulton, Richmond.
Vine to Glass: Rethink Your Pink. Exploring the various styles, techniques, and even colors that make up rosé, the blooming wine style, with six Virginia rosé wines for tasting, accompanied by small plates. May 23, 6 to 8 p.m., at Lewis Ginter Botanical Garden, Richmond.
Genealogical Virtual Event. Discover Richmond Faces & Places, presented by Keary Liu, educator at The Valentine. Hosted by GRIVA, the Genealogical Institute of Virginia. May 23, 7 p.m., online.
Wednesday, May 24
Spirits & Music in Scott's Addition. A happy hour concert with the Richmond Symphony Brass Quintet, mixing and mingling, plus Reservoir cocktails and NA beverages. May 24, 5 to 7 p.m., music begins at 6 p.m., at River Hills Wealth Management Group, Richmond.
"Deconstructing Karen." Screening and discussion of a film examining the effects of white women's complicity in upholding white supremacy. The screening is an opportunity to reflect on personal behaviors and biases and see how to work toward dismantling the systems of racism and oppression. May 25, 5 to 8:30 p.m., at the Byrd Theatre, Richmond.
Art of Freedom II. Showcasing multimedia creations of Virginia-born or -based artists, representing the changing atmosphere of our society – successes, failures, war, and disease – to view what freedom means through the lenses of the artists, and to be inspired to promote freedom for all. Opening May 24 at the Black History Museum & Cultural Center, Richmond.
Thursday, May 25
Senior Party in the Park: Drive-thru Resource Fair. Henrico Recreation and Parks, Senior Connections, and the Henrico Advocate for Aging present vendors from county departments and community organizations. Ages 50+. FREE. May 25, 10 a.m. to noon, at Eastern Henrico Recreation Center, Henrico.
"Spitfire: An American WWII Fighter Pilot in the RAF." Richmonder Parke F. Smith shares his experiences as a U.S. pilot accepted in the ranks of the RAF training program, including war stories and the human connections formed in the trenches. May 25, noon, livestreamed on YouTube or Facebook, or in-person at the Virginia Museum of History & Culture, Richmond.
Country Capitalism with Bart Elmmore. The author speaks with Ed Ayers about the environmental impacts and economics of industries in the American South. FREE, registration required. May 25, 6 to 7:30 p.m., at Fountain Bookstore, Richmond.
Bluegrass Jam. Bring your banjo, guitar, bass, or mandolin to join the jam – or sit back and listen. Paired with fine beers. May 25, 6 to 7:45 p.m., at Fine Creek Brewing, Powhatan.
"Clue" Murder Mystery Unhappy Hour. Whodunit? Colonel Mustard in the Garden or Miss Scarlett in the Reading Room? Live music, local libations, and good food in the Poe Museum's Enchanted Garden. May 25, 6 to 9 p.m., at the Poe Museum, Richmond.
"Your Family History: What Comes After the Research." A virtual discussion by a panel of guests describing how they have turned their family history research into unique projects for their families and the public. Presented by the Library of Virginia. FREE. May 25, 6 p.m., online.
The Union War. Dr. Gary Gallagher of the University of Virginia discusses the motivations of Union soldiers and civilians. May 24 and 25, 6:30 to 7:30 p.m., at the American Civil War Museum, Appomattox (May 24) and Richmond (May 25).
Chichester Psalms. Featuring some of the best biblical Psalm settings across the choral canon, highlighting diverse and era-spanning styles, including Bernstein's Chichester Psalms and Handel's As Pants the Hart. May 25, 7:30 p.m., at Second Baptist Church, Richmond.
Featured Day Trip
Drummer's Call. Colonial Williamsburg's Fifes & Drums are joined by fife and drum units from across the U.S. to celebrate the tradition of military music. May 19 to 20 in Colonial Williamsburg.
Mark your calendar: Highlights of upcoming events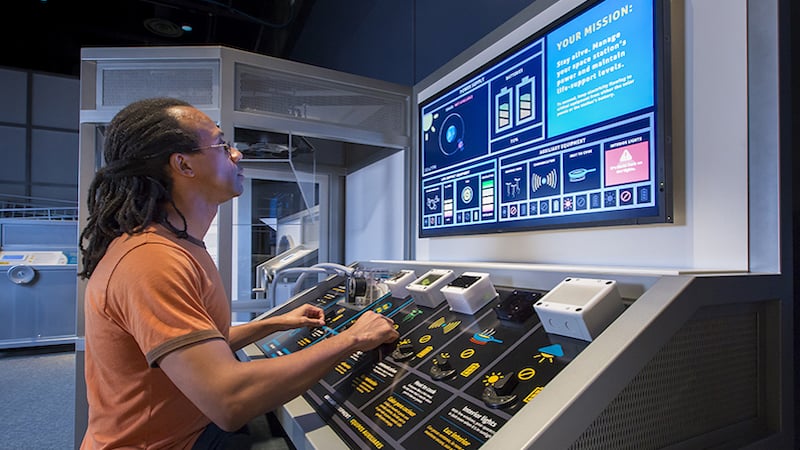 "Space: An Out-of-Gravity Experience." Showcasing how astronauts live and work, with multiple hands-on and immersive stations showcasing the environment of space and the dangers to humans, such as radiation, meteoroids, weightlessness, extreme temperatures, and the challenges of daily life in space. "Space" includes a full-size orbiting mock-up of the International Space Station's U.S. Destiny lab module and looks at scientific innovations needed for a colony on Mars. May 27 through Labor Day at the Science Museum of Virginia, Richmond.
David Sedaris LIVE. The hilarious storyteller and writer presents "Happy-Go-Lucky," a collection of personal essays. June 1, 6 p.m., at Fountain Bookstore, Richmond.
45th Annual Richmond Greek Festival. The popular feast of Greek cuisine, music, dancing, and shopping. June 1 to 4 at Saints Constantine and Helen Greek Orthodox Cathedral, Richmond.
Scott Wichmann: Let Me Be Frank. The legendary RVA performer brings the legendary crooner to the stage. Wichmann brings Sinatra standards to life, backed by jazz virtuoso Ryan Corbitt and other band members. June 3, 7 p.m., at The Cultural Arts Center, Glen Allen.
1773 Baptist Preacher Trial. As part of the county's celebration of the coming 250th anniversary of the American Revolution, the Chesterfield Historical Society of Virginia presents an interactive performance of the trial that helped inspire the budding nation's value of religious freedom. Registration required at 804-796-7121 or Admin@ChesterfieldHistory.com. June 4, 2 p.m., at the Historic 1917 Courthouse.
Woodland Cemetery Tour. Walk and learn about the historic African American cemetery, highlighting the many influential people buried here as well as ongoing recovery efforts. June 10, 9 to 11 a.m., at historic Woodland Cemetery, Richmond.
Juneteenth Freedom Celebration. Live music, dance performances, and fun. FREE. June 19, noon to 7 p.m., at Brambly Park, Richmond.
"SOUND OF THE GUNS" World Premiere. Based on writer, composer, and performer Jim O'Ferrell's personal experiences, the story encompasses two long days in a soldier's life, in 2006 in the Iraq War and 2016 as a veteran. The performance includes four actors backed by rock music from The J.O.B., featuring songs that O'Ferrell wrote about his years as a soldier and a veteran. Ten performances from June 22 to July 14 at Firehouse Theatre, Richmond.
Mountainfilm on Tour. An outdoor festival showing inspiring films about people, stories, and ideas, drawing from the annual festival in Telluride, Colorado. June 30, 8:30 p.m., at Deep Run Park, Henrico.
Virginia Folklife Celebration. A two-day festival in partnership with the Virginia Folklife Program of Virginia Humanities features programs and performances with some of the finest traditional musicians and craftspeople in the commonwealth.
Follow What's Booming on Boomer, updated every Thursday, and sign up at the bottom of our website for our twice-weekly newsletter.