More What's Booming RVA: Nov. 10 and Beyond
November 10th, 2022
Plus holiday happenings, ticket sales, and down-the-road events
---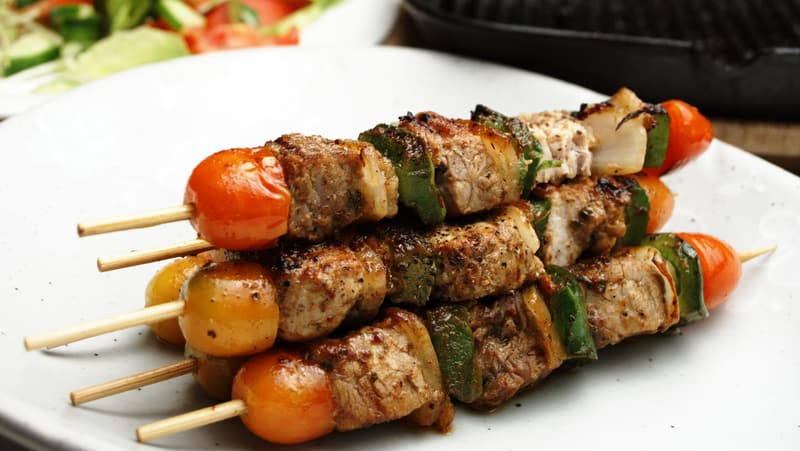 More of What's Booming in Richmond, Virginia, from Nov. 10 to 17 – and way beyond: music, museums, festivals, fundraisers, announcements, holiday happenings, and much more!
---
Note: Check websites for more details, including prices, Covid policies, and registration requirements.
Nov. 10 through Nov. 17
Thursday, Nov. 10
Northstar Academy & Career Center Open House. Learn about the school's programs for students with academic, physical, or social challenges, ages 5 through adult. Nov. 10, 4 to 7 p.m. at Northstar Academy, Glen Allen.
FREE – An Evening with Michael Paul Williams. The Richmond-based journalist and Pulitzer Prize winner discusses the importance of the Black press in the struggle for freedom, justice and equality for African Americans. Nov. 10, 5:30 to 7:30 p.m. at the Black History Museum & Cultural Center of Virginia, Richmond.
FREE – "When Hell Came to Sharpsburg." In this online event, author Steve Cowie discusses the Battle of Antietam, Sept. 17, 1862, the bloodiest day in American history and the emotional, physical, and financial havoc the battle wrecked on the people of Sharpsburg, MD. Sponsored by the American Civil War Museum, held online.
Henrico Community Band Holiday Concert. Get into the spirit with holiday music. Nov. 10 at 7:30 p.m. at the Cultural Arts Center at Glen Allen.
Richmond Mini-Greek Festival 2022. Because Richmond can never get enough of genuine Greek moussaka, pastichio, souvlakia, baklava … plus traditional music and dancing. Nov. 10 to Nov. 12 at St. Constantine & Helen Greek Orthodox Cathedral, Richmond.
FREE – First Novelist Presentation. Dawnie Walton, winner of the 2022 VCU Cabell First Novelist Award for The Final Revival of Opal & Nev, participates in a reading and Q&A session. Nov. 10, 7 p.m. Live-streamed and in person at the James Branch Cabell Library, Room 303, Richmond.
Aaron Diehl Trio. The pianist covers an array of musical genres and has been lauded by Wynton Marsalis. He and his trio will focus on jazz, on Nov. 10 at 7:30 p.m. at Camp Concert Hall, University of Richmond.
Shawn Colvin. The fan-favorite folk singer-songwriter comes to Central Virginia. Nov. 10 at 8 p.m. at the Tin Pan, Richmond.
LAST CHANCE …"Steel Magnolias." Laugh, cry, and call your friends to see the on-stage performance of the 1989 classic movie by Virginia Repertory Theatre. Through Nov. 13 at Hanover Tavern, Hanover.
Friday, Nov. 11
Veteran's Day: See area events to honor veterans at BoomerMagazine.com.
Holly Jolly Market. Loads of creative local vendors, from foods to jewelry, candles, pottery and more. Paired with music and food trucks. Nov. 11, 5 to 8 p.m. at Lakeside Farmers' Market, Richmond.
Nicole Keller Organ Performance. The Richmond Chapter of the American Guild of Organists & the Organ Repertoire Recital Series presents the professor of organ at University of Michigan. Nov. 11, 7:30 p.m. at All Saints Episcopal Church, Richmond.
Rachel Leyco. Acoustic music to warm your heart and soul. Nov. 11, 5 to 7:30 p.m., at Brambly Park Patio, Richmond.
The Nighthawks WSG Rev. Billy C. Wirtz. The legends of blues and rock celebrate their 50th anniversary. Joined by the Rev. Billy C. Wirtz from the First House of Polyester Worship. Nov. 11 at 8 p.m. at Tin Pan, Richmond.
Ales Through the Ages. International experts convene to share a wealth of knowledge about beer and history, a subject that stretches from ancient Mesopotamia and Egypt till today. Nov. 11 to 13 in Williamsburg.
Saturday, Nov. 12
Richmond Marathon. America's friendliest marathon is back, accompanied by a half marathon and 8k. If you're not running (or walking) the course, join the friendly crowd support and live music along the course or at the post-race party. Nov. 12, starts at Grace and 5th streets, crosses at the Huguenot Bridge to Riverside Drive, Forest Hill, and Semmes, crosses to Main Street, Boulevard, Brook and Lombardy, and finishes at Brown's Island, Richmond.
Pocahontas State Park Volunteer Kickoff Event. Learn how donating your time can benefit the park. Refreshments, prize drawings, and opportunities to pitch in. Nov. 12, 9 a.m. to noon, at Powhatan State Park, Powhatan.
Monacan High School Fall Craft Fair. Kick off your holiday shopping with nearly 70 area vendors and support the marching band. Nov. 12, 9 a.m. to 3 p.m. at Monacan High School, North Chesterfield.
Stony Point Beer, Wine & Spirits Festival. All-included sampling of local beverages plus live music, local industry vendors, and more. Nov. 12, 11 a.m. to 5 p.m. at Stony Point Fashion Park, Richmond.
2nd Anniversary of The Veil's Forest Hill location. Entertainment, food specials, rare draft beers, new cider, and the house foedre beer. Nov. 12, noon to 10 p.m. at The Veil Brewing, Forest Hill, Richmond.
WWI Comes to Chesterfield. Explore the impact of World War I in Chesterfield County. Nov. 12 at noon at Magnolia Grange House Museum, Chesterfield.
Annual Freedom Fund Banquet for the Henrico NAACP. Held to recognize impactful community leaders, as a fundraiser, and to suggest how people can get involved.
Fashion Goes to War. Discover the role fashion played in some of the social movements of the 20th century. Nov. 12, 1 and 3 p.m. at Meadow Farm Museum, Glen Allen.
Historically Speaking: The CCC & Creation of Fort Harrison. Learn how the Civilian Conservation Corps cleared land and laid the foundation for what became the National Park at Fort Harrison and about historic preservation evolution. Nov. 12 at 2 p.m. at Varina Area Library, Henrico.
The Big LeByrdski. The cult classic film, "The Big Lebowski," combines with a costume contest (pull out that bathrobe!) and an El Duderino cocktail. Nov. 12 at 6 p.m. at the Byrd Theatre, Richmond.
FREE – Luminary Event to Honor Veterans. Visitors join rangers along an illuminated path as historians recreated scenes from the battle of Sailor's Creek and its aftermath. New trail and new vignettes this year. Nov. 12, 6 and 7 p.m. at Sailor's Creek Battlefield Historical State Park, Rice.
Amal Kassir, Storytelling Activist and Poet. See Boomer's Top Picks. 
Come on Over with Georgia Rogers Farmer and Josh Wortham. See Boomer's Top Picks.
The Legwarmers. Relive the music of the 1980s with the ultimate tribute band. Nov. 12 at 8 p.m. at The National, Richmond.
"Romeo & Juliet." Alexandra Dariescu plays Grieg's popular piano concerto. Nov. 12 and 13 at Dominion Energy Center, Richmond.
28th Annual Artisans Studio Tour. Drop in and see 39 artisans in 21 studios creating masterful media in wood, clay, metal, fiber, and glass. Nov. 12 to 13 in Charlottesville and surrounding counties.
"Through Their Eyes: Tragedy and Triumph." Vignettes inspired by real life events, from victims and bystanders, with confessions, secrets, and inspiration. Includes stories from Highland Park and Uvalde shootings, with a complementary art exhibit. Nov. 12 at 2 p.m. and 7:30 p.m. at Firehouse Theatre, Richmond.
Gingerbread Stout Season Continues. The award-winning holiday beer that gained national attention for Richmond breweries a decade ago begins its release season, with different variants releasing every Saturday at both Hardywood Park locations, Richmond and Goochland. November releases are:
Nov. 12: Bourbon Barrel Gingerbread Stout
Nov. 19: GBS Christmas Pancakes and Bourbon Caliente
Nov. 26: GBS Christmas Morning and Kentucky Christmas Morning
Sunday, Nov. 13
Remembering and Honoring Jonah and Natalie. Join Bike Walk RVA for biking, running, or yoga and join RVA leaders in advocating for biking and walking safety. Nov. 13, 9:30 a.m. at Lewis Ginter Botanical Garden.
Preservation Hall Jazz Band. It's the 60th anniversary of the world-renowned band founded to preserve the musical heritage of New Orleans. Nov. 13 at 3 p.m. at Camp Concert Hall, University of Richmond.
The Last Waltz Tour. Capturing The Band's historic 1976 Thanksgiving concert in San Francisco. Concert is on Nov. 13, 8 p.m. at Altria Theater.
Tuesday, Nov. 15
Supported Employment: Rights & Resources. Learn about legal rights through the ADA, supported employment through DARS, and more. Nov. 15 at 5 p.m. at Northstar Academy, Glen Allen.
Killing Your Darlings: Editing Ruthlessly … Or Not. James River Writers presents its monthly writing show online, examining the tension between trimming copy and keeping beauty, wit, and voice. Nov. 15, 6 to 8:30 p.m. via Zoom.
FREE – Life, Liberty & Happiness: New Perspectives on Founding Ideas. See Boomer's Top Picks.
FREE – Movie Mythbusting: "National Treasure 2: Book of Secrets." Watch the film in advance then log into an interactive Zoom discussion of what's true, what's not, and what secrets lie in VMHC collections. Nov. 15, 7 p.m., registration required for this online event.
The Science of Memory and the Art of Forgetting. Lisa Genova, New York Times best-selling author and neuroscientist speaks and answers questions. Presented by the Rick Sharp Alzheimer's Foundation. Nov. 15, 7 p.m. at Dominion Energy Center.
On the Air Radio Players presents An Evening with Casey, Crime Photographer. A live radio show featuring scripts from a popular radio series. Nov. 15 and 16 at the Cultural Arts Center at Glen Allen.
Wednesday, Nov. 16
Lunch Break Science: Computational Modeling for Crewed Mars Mission.Ibrahim Guven, Ph.D., associate professor in the department of mechanical and nuclear engineering at VCU, shares his expertise. Nov. 16, noon to 12:45 p.m. at the Science Museum of Virginia, Richmond.
Poetry Readings in the Garden. An evening of poetry with the Poetry Society of Virginia in the Enchanted Garden. Nov. 16, 6 to 8 p.m. at the Poe Museum, Richmond.
FREE – Elements: American Indian Heritage Trail. Webinar examining how preservation of historical landscapes benefits tourism and empowers communities. Sponsored by Menokin Foundation. Nov. 16, 7 p.m., online.
FREE – UR Jazz Ensemble & Little Big Band. Contemporary jazz with the university's premiere student jazz musicians, with guest saxophonist Tom Christensen. Nov. 16, 7:30 p.m. at Camp Concert Hall, University of Richmond.
Thursday, Nov. 17
"Miss You Like Hell." A moving and thought-provoking musical about a mother-daughter road trip across the U.S. Nov. 17 to 20 at Alice Jepson Theatre, Modlin Center for the Arts, University of Richmond.
Valentine Meat Juice Bloody Mary Mix Launch Party. Announcing a perfect new product for a city that loves brunch, inspired by one of its well-known historical figures. This new Bloody Mary mix is a revised recipe of the original Valentine Meat Juice. Taste it at the launch party and learn more about the OG on Nov. 17, 5-7 p.m. at the Valentine Museum.
"What the Eyes Can't See: Ralph Northam, Black Resolve, and a Racial Reckoning in Virginia." Author Margaret Edds and journalist Michael Paul Williams discuss the new book, a behind-the-scenes look at how Virginia Governor Ralph Northam's "blackface scandal" did not end his career and how it made him a better governor. She examines how racism might be addressed and reckoned with, and how we all may find a measure of redemption in listening to one another. Nov. 17, 6 p.m. at the Library of Virginia, Richmond.
Inequality of Opportunity: The Government and Housing in America. Richard Rothstein, author of "The Color of Law: A Forgotten History of How Our Government Segregated America," discusses the effect government policies have had created housing inequality and how we can right these historic wrongs.
Richmond Symphony at Hardywood Richmond. Chamber classics paired with craft beer and pizza. Nov. 17 at 6:30 p.m. at Hardywood Park, Ownby, Richmond.
Submit your event for What's Booming!
News to scintillate your calendar
Tickets on sale + pre-sale access 
FLASH SALE! "Pretty Woman: The Musical." Use code 'PWDATE' online at checkout for discounted tickets (offer expires at 11:59 p.m. on Nov. 11) to a performance on Nov. 22 to 27 at the Altria Theatre, Richmond.
Tickets now on sale 
"Hairspray." The award-winning nostalgic musical returns to Richmond. Jan. 24 to 29 at Altria Theater, Richmond.
Columbia City Ballet's critically acclaimed "Off the Wall and Onto the Stage: Dancing the Art of Jonathan Green." March 10, 2023 at Dominion Energy Center, Richmond.
Down the Road
J. S. Bach's St. John Passion. The International Bach Academy of Stuttgart presents the composer's celebration of faith on Nov.18, 7:30 p.m., at Saint Bede Catholic Church, Williamsburg.
Royal Comedy 2022. Get ready for an evening of laughter at Royal Comedy 2022, featuring performances by Sommore, Bruce Bruce, Lavell Crawford, and Tony Rock. Nov. 18 at 8 p.m. at Altria Theater, Richmond.
The Autism Society of Central Virginia's Annual Gala. The seated dinner, drinks, auctions, entertainment, and awards ceremony does more than just provide an enjoyable evening – it celebrates the local autism community and benefits the organization's important work. Nov. 19, 6 to 10:30 p.m. at Altria Theater, Richmond.
Harry Connick Jr. Celebrate the 2022 holiday season with Christmas classics and Connick's originals on Nov. 20 at the Altria Theater in Richmond
The Shockoe Swap Meet. Shop vintage pieces, jewelry from 50+ vendors. Nov. 20, 11 a.m. to 5 p.m. at Main Street Station, Richmond.
GardenFest of Lights. The Richmond holiday tradition features lights, decorations, model trains, holiday dinners, hot chocolate, and more. Tickets on sale now. Nov. 21 to Jan. 8, 2023 at Lewis Ginter Botanical Garden, Richmond.
"Pretty Woman: The Musical." The popular romantic musical plays Nov. 22 to 27 at the Altria Theater, Richmond.
Model Railroad Show tickets on sale. Experience the 45th annual showing of eight intricate model train club displays, including HO, O, N-scale, and LEGO. The event include the Teddy Bear Express and a blacksmith forging custom metal pieces onsite. Nov. 25 to 27 at the Science Museum of Virginia, Richmond.
December
Jerry Seinfeld. The comedian's Richmond show sold out so quickly that a late show was added, on Dec. 2, 9:30 p.m.
Channel 5 Live with Andrew Callaghan. Deadpan humor and unfiltered reporting on social and political issues. Dec. 9 at 7 p.m. at the Libby S. Gottwald Playhouse at Dominion Energy Center, Richmond.
CarMax Tacky Light Run: "10 Years of Tacky." Registration is open for the colorful nighttime 6k walk-jog-run event. Dec. 10, 6 p.m., beginning at Mid-lothian Mines Park, Chesterfield.
"Annie JR." Cadence Theatre brings the classic 1930s story to the stage, Dec. 16 to 23 at Libby S. Gottwald Playhouse, Richmond.
Coming in 2023
Poe Museum Centennial Celebration. Honor the 100th anniversary of the Poe Museum as writers R.L. Stine (Goosebumps) and Nnedi Okorafor (Who Fears Death, Black Panther) honor the legacy of Edgar Allan Poe, the "master of the macabre," and hear how Poe's strange and groundbreaking works still influence our world today. Jan. 23, 2023 at 7 p.m. at Dominion Energy Center, Richmond.
"The Book of Mormon"The popular musical returns to Richmond for a limited engagement, Feb. 10-11 at the Altria Theatre, Richmond.
Virginia Wine Expo. The 9-day educational wine, spirits, and food experience highlights Virginia wine, plus wine from our guest regions – Napa Valley and Argentina – and local cuisine. Feb. 25 to March 5, 2023. Tickets on sale in October.
Columbia City Ballet's critically acclaimed "Off the Wall and Onto the Stage: Dancing the Art of Jonathan Green" comes to Dominion Energy Center on March 10, 2023.
Hamilton. Featuring a musical score that blends hip-hop, jazz, R&B, and Broadway, has created somewhat of a revolution, itself. Catch it when it returns to Richmond on April 11 through 23, 2023, at the Altria Theater, Richmond.
Burning Man Artist Kate Raudenbush Exhibit Coming to Richmond. The Burning Man artist will premiere her enchanting and evocative new exhibit, "Incanto: An Oasis of Lyrical Sculpture," in collaboration with poet Sha Michele, the show will feature five monumental sculptures and run from April 28 through Oct. 29, 2023, at Lewis Ginter Botanical Garden, Richmond.
RSOL Designer House, 2023. The Richmond Symphony Orchestra League has announced its 19th designer house: the Taylor Estate, located on Monument Avenue. Save the date for Sept. 11, 2023.
Holiday happenings for festive fun
"Christmas on the Rocks." The hilarious holiday show returns to Richmond. The play brings together seven twisted holiday tales, featuring grown-up versions of favorite kids from Christmas specials. Nov. 18 to Dec. 18 at Richmond Triangle Players, Richmond.
"Miss Bennet: Christmas at Pemberley." In the charming sequel to Jane Austen's "Pride and Prejudice," the Bennet sisters celebrate the holidays at the Darcy estate. Nov. 25 to Jan. 1, 2023, at Virginia Rep's November Theatre, Richmond.
Mannheim Steamroller Christmas. Chip Davis, founder and creator of Mannheim Steamroller, will celebrate over 35 years of his annual Christmas concert tour, making it the longest running concert tour in the entertainment industry. The show includes dazzling multimedia effects. Nov. 30 at 7:30 p.m. at the Altria Theater, Richmond.
Christmas with C.S. Lewis. Join the thought-provoking Christian writer (or a facsimile thereof) at his Oxford home for Yuletide recollections. Dec. 1 to 4 at the Gottwald Playhouse at Dominion Energy Center, Richmond.
Handel's "Messiah." The Richmond Symphony and Richmond Symphony Chorus present the annual inspirational performance of the seasonal classic. Dec. 2, 7:30 p.m. at River Road Church in Richmond.
"A Broadway Christmas." Musical theatre performers celebrate timeless Christmas, Hanukkah, and Kwanzaa songs from Broadway, Hollywood, and Virginia Rep musicals. Dec. 2 to Jan. 1 at Hanover Tavern, Hanover.
Light Up the Tracks in Downtown Ashland. The historic small town in the Center of the Universe transforms into a vintage Christmas village, with light displays and special events, along with ongoing shopping, dining, and entertainment. The holiday weeks include special events: Ashland Christmas Market on Dec. 4, Jolly Jaunt Bar Crawl on Dec. 10, and Light the Way on Dec. 31. Nov. 19 to Jan 1, 2023, in downtown Ashland.
Hip Hop Nutcracker. The holiday mash-up blends innovative digital graffiti and visuals to transform the landscape from traditional 19th-century Germany to the vibrant sights and sounds of contemporary New York City. Dec. 8 at 7 p.m. at Altria Theater, Richmond.
"'Twas the Night Before Christmas." A jolly Santa, reindeer on the roof, moonlight on the snow, Ma and Pa in their caps, and sugarplums dancing in the dreams of hopeful children. Suggested for ages 5 and up. Dec. 17 to Jan. 1, 2023, at the new Virginia Rep Center for Arts and Education, 4204 Hermitage Rd., Richmond. Tickets go on sale Nov. 1.
The Christmas Carol Experience. Brian Clowdus Experiences puts guests into the story, participating in Jacob Marley's funeral and following Ebenezer Scrooge on his quest. Dec. 8 to 30 at Lovingston Winery, Lovingston.
Christmas in Southwest Virginia. A toy bag full of events celebrating the holidays at the Southwest Virginia Cultural Center & Marketplace, Abingdon:
Dec. 1: The Crooked Road Christmas Jam. Kicking off the season with live music and dinner.
Dec. 1 to 31: Celebration of Lights
Dec. 1 to 23: Letters to Santa
Dec. 3: Family Breakfast with Santa
Dec. 9: Happy Christmas Tour with Becky Buller and Nu-Blu, award-winning Appalachian bands.
Dec. 13: Children and Pet Photos with Santa
Vienna Boys Choir. Soak in the sweet holiday sounds of the renowned choir. Dec. 11 at 7:30 p.m. at Richmond's First Baptist Church, Richmond; Dec. 12, 7:30 p.m. at Harrison Opera House, Norfolk; and Dec. 13, 7:30 p.m. at Saint Bede Catholic Church, Williamsburg.
A Magical Cirque Christmas. World-acclaimed performers and cirque artists take audiences back in time, immersing them in the spirit of the season and performing Christmas classics through the decades. Dec. 14 at 7:30 p.m. at the Altria Theater, Richmond.
Ongoing Events
American Democracy: A Great Leap of Faith. Examine our government's founding and the continuing story of America's bold experiment in a government "of, by, and for the people." Through Dec. 31 at the Virginia Museum of History and Culture, Richmond.
"Cheers, Virginia!" Learn about how everyday people and crafters have used their skills and ingenuity to make and improve beer, cider, spirits, and wine for their home tables and to consumers – from early settlers to today's craft beverages. Through Feb. 9, 2023, at the Virginia Museum of History & Culture, Richmond.
Forging Freedom, Justice and Equality. An exhibition covering important themes of Black history across Virginia, from commerce to military, education, sports, entertainment, and more. Through April 29 at the Black History Museum and Cultural Center of Virginia.
"Storied Strings." A new exhibition premiering at the VMFA explores the guitar's symbolism in American art and its story, through a variety of artistic and musical media. Through March 19, 2023, at the Virginia Museum of Fine Arts, Richmond.
"'I made this…': The Work of Black American Artists and Artisans." The first exhibition looking solely at the work of diverse Black artists and artisans from three centuries opens at the Art Museums of Colonial Williamsburg. Through Dec. 31, 2025, at the DeWitt Wallace Decorative Arts Museum, Williamsburg.