More of What's Booming RVA: Sept. 22 and Beyond
September 22nd, 2022
Plus announcements and down-the-road events
---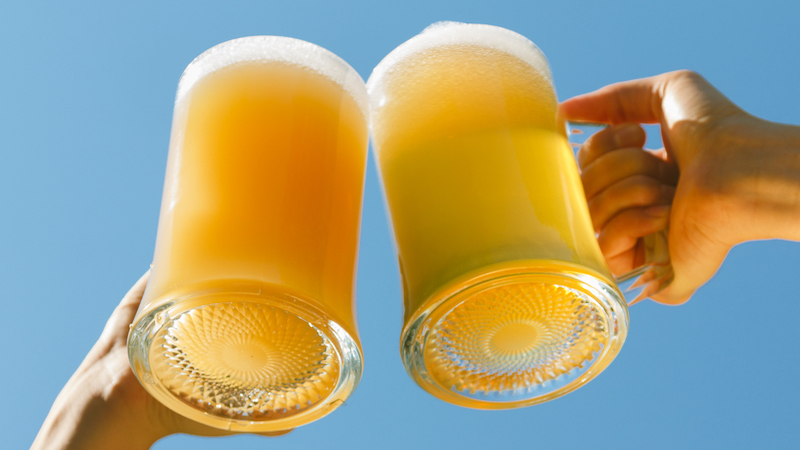 Thursday, Sept. 22
UnHappy Hour: Poe-Stock. A far-out night of live music, libations, and after-hours access to the groovy literary museum. Includes author Clay McLeod Chapman reading from his new book Ghost Eaters. Sept. 22, 6 p.m. at the Poe Museum, Richmond.
Figures of Freedom Downtown Walking Tour. Join your guides in Shockoe Bottom, one of Richmond's oldest historic districts, to explore the struggles for freedom of indigenous inhabitants and enslaved people; learn of Thomas Jefferson's historic Statute of Religious Freedom and Dr. Mary Walker's demands for equality for women; and more. Sept. 22, 6 p.m., meet at The Valentine First Freedom Center, 14 South 14th Street.
Oceans of Grain: How American Wheat Remade the World: Weinstein Author Series Talk with Scott Reynolds Nelson. The investigative history shows how cheap American grain toppled the world's largest empires. Also livestreamed on the Library's Facebook and YouTube pages. Sept. 22, 6 p.m. at Library of Virginia Lecture Hall, Richmond.
"Mean Girls." In this hilarious hit musical, Cady Heron may have grown up on an African savanna, but nothing prepared her for the vicious ways of her strange new home: suburban Illinois with its pack of mean girls. Through Sept. 25 at Altria Theater, Richmond.
Wheel of Fortune Live. Here's your chance to audition to go on stage and feel like you stepped into the game show itself. You can even win prizes! Sept. 22 at 8 p.m. at the Carpenter Theatre, Richmond.
Friday, Sept. 23
The Dreambird Chronicles series: The Freedom Race and Flying the Coop.Novelist, poet, and memoirist Lucinda Roy discusses the works in her speculative fiction, where white people again enslave African Americans – a terrifying glimpse of what might be, tempered with strength and hope. Friday, Sept. 23, 11 a.m. at the Library of Virginia Orientation Room, Richmond.
The Answer's 8th Anniversary. Celebrate throughout the weekend with plenty of beers and beer collaborations, multiple meads, and lots of food trucks – with outdoor tents to ensure plenty of space. Sept. 23 to 25 at The Answer Brewpub, Richmond.
Bier-Garden. Beer, brats, yard games, German fare, a kids' zone, and live entertainment in the European-style setting of Maymont's historic Carriage House Lawn. Sept. 23 to 24 at Maymont, Richmond.
Exclusive VMFA x Chilalay Capsule Collection. The limited collection of Chilalay streetwear comes from a Black-owned, Richmond-based streetwear company. The clothing is inspired by the Tsherin Sherpa: Spirits exhibition currently at the VMFA. Sept. 23, 5 to 9 p.m. in the E. Claiborne and Lora Robins Sculpture Garden at the Virginia Museum of Fine Arts, Richmond.
Sweet Bitter Blues: A Conversation with Authors Phil Wiggins & Frank Matheis. Hear firsthand accounts of the Piedmont blues scene in the Washington, D.C., area and Virginia roots and artists. Including a performance of Piedmont blues by Wiggins. Sept. 23, 5:15 to 7:30 p.m. at Library of Virginia Lecture Hall, Richmond.
A Feast for Your Eyes: Artspace's 7th Annual Fine Art Auction. Silent auction to benefit Artspace and Feed More, in person and online. Opening reception on Sept. 23, 6 to 9 p.m. Cash bar, music by RVA Baroque, catering by Feed More. After the reception, the exhibition is open Tuesday through Sunday, noon to 4 p.m. through Oct. 8 at Artspace Gallery, Richmond.
"Don't Worry Darling." Catch the psychological thriller with British Florence Pugh and Harry Styles. Sept. 23 to Oct. 6 at Ashland Theatre, Ashland.
Saturday, Sept. 24
Highlights of Hollywood Cemetery Walking Tour. See the graves of rebels and rockers, politicians and Pulitzer prize winners, two U.S. presidents, and 18,000 Civil War dead, and explore the cemetery's complicated legacy as a shrine to the Confederacy. Sept. 24 at 10 a.m. Presented by The Valentine, meet at the rear of the stone cottage by the entrance at Cherry and Albemarle streets, Richmond.
Commemorate the Battles of Fort Harrison and New Market Heights. The National Park Service presents a day of events, marking the fort and two Civil War battles, and battlefield restoration. Sept. 24, 10 a.m. at Fort Harrison, 8621 Battlefield Park Road, Richmond.
Das Bier Run and Rocktoberfest. Run this quirky 4 X 1 mile, chip-timed, Oompah-themed relay race, then celebrate Rocktoberfest. The race begins Sept. 24 at 11:00 a.m. (packet pick-up for racers prior); Rocktoberfest begins at noon, at Center of the Universe Brewing, Ashland.
RVA East End Festival. Support music and arts programs for Richmond Public Schools in the East End while enjoying performances by local musicians – from Richmond Symphony to talented youth musicians, dancers, and visual artists, plus art, food, and more. Sept. 24, noon to 9 p.m. at Henry L. Marsh III Elementary School, Richmond.
VA PrideFest 2022. Live music on two stages plus merch vendors, food trucks, adult beverages, and loads of pride! Sept. 24, noon to 8 p.m., on Brown's Island, Richmond.
Jubilee XVI & Oktoberfest All in One Weekend. Alewerks brewery in Williamsburg celebrates its 16th anniversary on Sept. 24, then on Sept. 25, chef and German native Hans Schadler cooks up authentic German delicacies for an Oktoberfest celebration. Both events take place at Alewerks' Ewell Road location, Williamsburg.
Halloween Haunt at Kings Dominion. Six mazes, five scare zones and new live shows, along with hundreds of monsters roaming the midways. Guests can climb aboard more than 20 rides, including Twisted Timbers, Intimidator 305, and Dominator, in the park's Halloween-themed fog and darkness. From Sept. 24 to Oct. 30, at Kings Dominion, Doswell.
Virginia Spirits Expo. Partake of unlimited samplings of more than 150 spirits from more than 18 Virginia distilleries, poured by many of the distillers and owners themselves. Includes special educational presentations, live music, food, gear, bottle discounts, and gifts. VIP tickets available. Sept. 24, noon to 5 p.m. at Belmont Farms, Culpeper.
Zwanze Day 2022. Every year, Cantillon brewery in Belgium releases a limited beer called Zwanze to celebrate Belgian Lambic, with a worldwide toast at 3 p.m. Eastern time. Sept. 24 at The Veil Brewing in Scott's Addition, Richmond.
Teacher Open House. Sept. 24, 9:30 a.m. to 1 p.m. at the Science Museum of Virginia, Richmond.
Sunday, Sept. 25
Sedona Taphouse Oktoberfest. Live music, yard games, shopping, food trucks, and fun for the whole family, plus a large selection of local beer, seasonal beers from around the world, cider, mead, and wine. Sept. 25, 11 a.m. to 6 p.m. at Westchester Commons, Midlothian.
Final Gravity's 7th Anniversary. Celebrate as the favorite Lakeside brewery takes over the back lot and brings in food trucks, guest taps, special anniversary brews, live music, and anniversary merch. Sept. 25, noon to 6 p.m. at Final Gravity Brewing, Richmond.
History of Church Hill Walking Tour. Join experienced guides to explore the evolving history of one of Richmond's oldest neighborhoods. Sept. 25, 2 p.m. Presented by The Valentine; meet at Patrick Henry Park, on the corner of East Broad and 24th streets.
Seven Voices Sings Patsy Cline. Talented artists from disparate genres team up to pay tribute to the First Lady of Country on Sunday, Sept. 25 at 7 p.m. at the Tin Pan, Richmond.
Tuesday, Sept. 27
Colonial Virginia Huguenots: Who They Were and How They Influenced America. The Genealogical Research Institute of Virginia presents the history of the Huguenots, including their beliefs and why they fled France and came to Americas (particularly Virginia), and share tips and resources for exploring Huguenot ancestors. Sept. 27, 7 p.m., online.
Wednesday, Sept. 28
Lunch Break Science: "The Green: A Transformation from Parking Lot to Urban Park." Hear details of the museum parking lot's conversion to a green space. Sept. 28, noon, at the Science Museum of Virginia, Richmond.
Virtual Fiction Discussion Panel with Library of Virginia Literary Awards Fiction Finalists. Hear from fiction award finalists Jocelyn Nicole Johnson, Joanna Pearson, and Sheri Reynolds, accessible through the Library's Facebook and YouTube pages. Sept. 28, 6 to 7:30 p.m.
Gallery at UU Art Show. Take in some of the best art from regional artists, and take home some favorites to call your own. Sept. 28 to Oct. 2 at First Unitarian Universalist Church, Richmond.
Thursday, Sept. 29
Memory Wars Live Podcast: Myths from Two Sides of the Atlantic. Join journalists Mallory Noe-Payne and Michael Paul Williams for a special live recording of this Radio IQ history podcast. Sept. 29, at 6:00 PM at the Virginia Museum of History and Culture.
Just Announced
Tickets! Get Your Tickets!
Jerry Seinfeld second show announced! The comedian's Richmond show sold out so quickly that a late show was added, on Dec. 2, 9:30 p.m. Tickets release on sale to the public on Sept. 23 at 10 a.m. – use code 'JERRY' to access exclusive presale tickets – before the general public!
Harry Connick, Jr. Celebrate the 2022 holiday season with Christmas classics and Connick's originals on Nov. 20 at the Altria Theater in Richmond. Tickets go on sale Friday, Sept. 23, at 10 a.m.
An Announcement to Make You Say 'Woof!'
Dachtoberfest. A dachshund-themed family fun day with wiener dog racing, costume contests, raffles, vendors, guest speakers, and more. Organized by the Dachshund Enlightenment Foundation, a nonprofit focused on dachshund education, health and care. Oct. 1, from 9:30 a.m. to 4 p.m., at the Delta Hotel, Richmond.
Down the Road
"Chicken and Biscuits." This raucous family comedy serves up a feast of love and laughter. Rival sisters prepare to bury their father when a family secret arrives at the church, throwing the proceedings into comical chaos. Sept. 30 through Oct. 30 at Virginia Repertory Theatre, Richmond.
Leave Your Mark Mural Fest. Given Richmonders' love for art on a wall, a mural fest is a natural. Five talented local muralists have been invited to leave their mark, but you (the public, that is) are, too. Come, leave your mark Sept. 30 through Oct. 2 at Three Notch'd RVA Collab House, Richmond.
New Giant Screen Films and Astronomy Shows. Four new features entertain and educate visitors to The Dome planetarium and theater: "Living Worlds" and "Forward to the Moon" began playing after Labor Day. "Into America's Wild" will begin on Oct. 1. Playing in The Dome at the Science Museum of Virginia, Richmond.
Legends on Grace: Nightcaps & Stories, featuring René Marie. Music plus personal conversation with the jazz legend, led by Desirée Roots. Oct. 1 at 8 p.m. at Dominion Energy Center's Rhythm Hall, Richmond.
2nd Street Festival. Celebrate the history and rich culture of the historic Jackson Ward neighborhood. The free festival features three stages of live music, kids' acivities, food vendors, and a marketplace – plus antique cars. Oct. 1 and 2 in Jackson Ward, Richmond.
ZZ Top. "That Little Ol' Band from Texas" has been at it for more than a half century, delivering rock, blues, and boogie to millions of fans, branding their act with beards, hotrod cars, spinning guitars, and a magic keychain. Oct. 4 at 8 p.m. at Altria Theater, Richmond.
The Sleepy Hollow Experience. Lose your head at this thrilling Halloween attraction from producer Brian Clowdus. This immersive theatrical nightmare transports you into the classic Washington Irving tale with a fresh and horrifying new spin as the audience becomes part of the action. Oct. 6 through 31 at Mount Rouge Farm, Roseland.
The Richmond Folk Festival. Celebrate the 18th anniversary of this grand tradition, a free three-day event full of American culture expressed through music, dance, crafts, storytelling, and food. Oct. 7 through 9 on the riverfront, on and around Brown's Island, Richmond.
James River Writers Annual JRW Conference. Panel discussions, plenary sessions, agent meetings, networking, on some of the most important elements of writing and the publishing business. Oct. 7 to 9, online and at the Greater Richmond Convention Center.
Rip-Roaring Twenties Fall Fundraiser for the Richmond Symphony League.Celebrate 1920s music, dress in period attire, and do the Charleston – plus eat, drink, and support the Richmond Symphony. Oct. 9, 5 to 9 p.m. at Hardywood Park Craft Brewery, Richmond.
R.E.S.P.E.C.T. A Celebration of the Legendary Queen of Soul, Aretha Franklin, comes to town on Oct. 9 at 7 p.m. at Altria Theater, Richmond.
Unstaged: An organic approach to the art and craft of acting. Adult acting classes taught by director Rusty Wilson. Eight Wednesdays from 7 to 9 p.m., beginning Oct. 12, at RPAA, Dominion Energy Arts Center, Richmond. Email lainesatterfield7@gmail.com.
Garden Glow. Dramatic lighting transforms the historic buildings and gardens, including Big Bright Mega Light. Oct. 13 to Nov. 6 at Maymont, Richmond.
"Dear Evan Hansen." A deeply personal and profoundly contemporary musical about life runs Oct. 18-23 as part of the Broadway in Richmond series at Altria Theater, Richmond.
Ashland Halloween. Get the good kind of chilled with quaint and quirky events, themed Victorian homes, trick-or-treat, bar crawl, concerts, spooky movies, and ghost tours. Oct. 28 to 31 in Downtown Ashland.
Harvest Hustle with Richmond Sports Backers. A fall festival for the whole family, with a 1-miler and 5k race in addition to festival fun – costumes welcome. Oct. 29 beginning at 9 a.m. at Byrd Park, Richmond.
HarvestFest. A festival vibe at the Garden with live music, food, adult beverages, and family-friendly activities, like pumpkin-carving demos, scary story time, and fairy-house building. German fare includes bratwurst, warm pretzels, beer cheese soup, and German potato salad. Oct. 29, 10 a.m. to 8 p.m. at Lewis Ginter Botanical Garden, Richmond.
Mummenschanz: Les Musiciens du Silence. Celebrate the 50th anniversary of this troupe of "genial madness" and mask-based theater with a journey through productions of years past. Oct. 29 at 7 p.m. at Chrysler Hall, Norfolk.
RPAA's Alternate Routes: A Night in NYC Annual Gala. See hip hop icon Doug E. Fresh and support the Richmond Performing Arts Alliance. Nov. 3 at 7:30 p.m. at Dominion Energy Center, Richmond.
Inaugural William Buckland Architectural Tour. A special tour focused on the life and design works of 18th-century master architect William Buckland, with visits to Gunston Hall and Menokin in Virginia and the Hammond-Harwood House in Maryland – 3 days and 2 nights of bus transportation, lodging, partial meals, and more. Nov. 4 to 6, starting and ending at Menokin in Warsaw, Va.
Ales Through the Ages. International experts convene to share a wealth of knowledge about beer and history, a subject that stretches from ancient Mesopotamia and Egypt till today. Nov. 11 to 13 in Williamsburg.
The Richmond Marathon. America's friendliest marathon, right here in RVA: from Broad Street to Riverside Drive through VCU up to Northside and down to Brown's Island. Half Marathon and 8k options, too. Nov. 12 in Richmond.
The Last Waltz Tour. Capturing The Band's historic 1976 Thanksgiving concert in San Francisco. Concert is on Nov. 13, 8 p.m. at Altria Theater.
The Science of Memory and the Art of Forgetting. Lisa Genova, New York Times best-selling author and neuroscientist speaks and answers questions. Presented by the Rick Sharp Alzheimer's Foundation. Nov. 15, 7 p.m. at Dominion Energy Center.
J. S. Bach's St. John Passion. The International Bach Academy of Stuttgart presents the composer's celebration of faith on Nov.18, 7:30 p.m., at Saint Bede Catholic Church, Williamsburg.
Royal Comedy 2022. Get ready for an evening of laughter at Royal Comedy 2022, featuring performances by Sommore, Bruce Bruce, Lavell Crawford, and Tony Rock. Nov. 18 at 8 p.m. at Altria Theater, Richmond.
"Pretty Woman: The Musical." The popular romantic musical plays Nov. 22 to 27 at the Altria Theater, Richmond.
Mannheim Steamroller Christmas. Chip Davis, founder and creator of Mannheim Steamroller, will celebrate over 35 years of his annual Christmas concert tour, making it the longest running concert tour in the entertainment industry. The show includes dazzling multimedia effects. Nov. 30 at 7:30 p.m. at the Altria Theater, Richmond.
Christmas with C.S. Lewis. Join the thought-provoking Christian writer (or a facsimile thereof) at his Oxford home for Yuletide recollections. Dec. 1 to 4 at the Gottwald Playhouse at Dominion Energy Center, Richmond.
Hip Hop Nutcracker. The holiday mash-up blends innovative digital graffiti and visuals to transform the landscape from traditional 19th-century Germany to the vibrant sights and sounds of contemporary New York City. Dec. 8 at 7 p.m. at Altria Theater, Richmond.
Channel 5 Live with Andrew Callaghan. Deadpan humor and unfiltered reporting on social and political issues. Dec. 9 at 7 p.m. at the Libby S. Gottwald Playhouse at Dominion Energy Center, Richmond.
Vienna Boys Choir. Soak in the sweet holiday sounds of the renowned choir. Dec. 11 at 7:30 p.m. at Richmond's First Baptist Church, Richmond; Dec. 12, 7:30 p.m. at Harrison Opera House, Norfolk; and Dec. 13, 7:30 p.m. at Saint Bede Catholic Church, Williamsburg.
A Magical Cirque Christmas. World-acclaimed performers and cirque artists take audiences back in time, immersing them in the spirit of the season and performing Christmas classics through the decades. Dec. 14 at 7:30 p.m. at the Altria Theater, Richmond.
Virginia Wine Expo. The 9-day educational wine, spirits, and food experience highlights Virginia wine, plus wine from our guest regions – Napa Valley and Argentina – and local cuisine. Feb. 25 to March 5, 2023. Tickets on sale in October.
Hamilton. Featuring a musical score that blends hip-hop, jazz, R&B, and Broadway, has created somewhat of a revolution, itself. Catch it when it returns to Richmond on April 11 through 23, 2023, at the Altria Theater, Richmond.
RSOL Designer House, 2023. The Richmond Symphony Orchestra League has announced its 19th designer house: the Taylor Estate, located on Monument Avenue. Save the date for Sept. 11, 2023.
Ongoing
PopUp RVA at The Diamond. Richmond's largest vendor market, featuring dozens of artisan, craft, and other local businesses, plus beer and wine and food trucks. Saturdays through October, from 10 a.m. until 3 p.m. at The Diamond, Richmond.
First Saturdays in the Garden. The Chesterfield County Extension Demonstration Garden showcases a variety of landscape and horticultural methods that can be implemented by Chesterfield County residents on the first Saturday of every month through Oct. 1 at 10 a.m. in the extension Demo Garden, located outside of the Extension office and Central Library, Chesterfield.