Moving Parents Into Your Home?
| July 29th, 2016
Families and experts share their insights.
---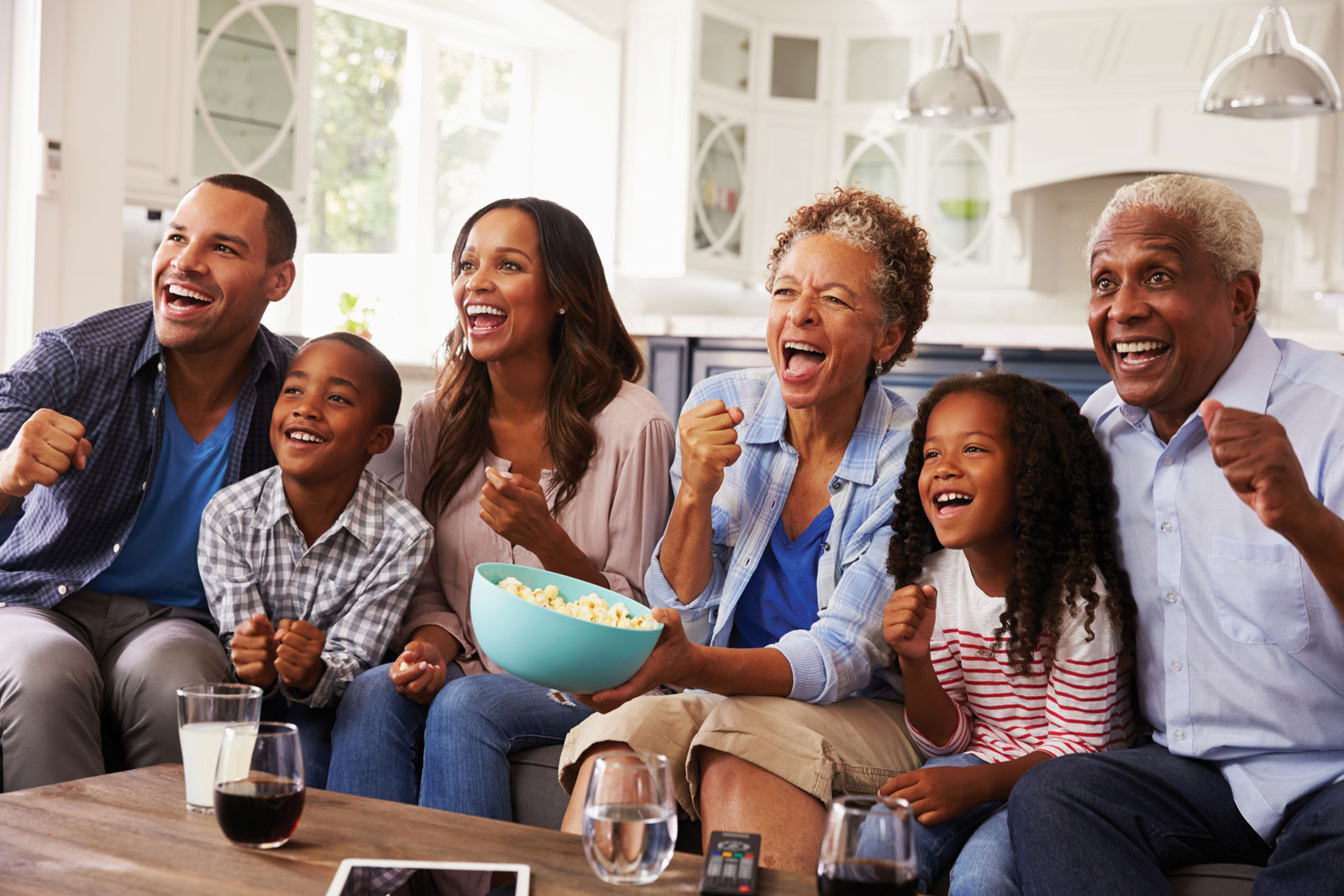 When Kate Barrett was 11, her parents decided to move her maternal grandmother into their home. Her mother and her siblings sat around the kitchen table sharing assignments.
One sibling provided transportation. Another handled finances. Kate's mother provided the house and meals. Grandmother was involved in the discussion, too. She would set the tableand sweep floors.
"They stuck to the rules," Kate recalls, "set boundaries, responsibilities. They reconvened periodically to assess the process. No one deviated from their assignments."
Today, Kate Barrett is a licensed clinical social worker in private practice devoted to aging issues, caregiving, dementia and geriatric mood disorders.
She and two other professionals who provide senior care services speak about their experiences bringing an aging parent into their homes. The move itself takes careful consideration also, say three moving experts.
They all agree there is no one right way to make the transition. However, they all concur: Communication is key.
"Whether it's a good idea depends on the people and personalities involved," Kate says. "The family must work through all the possibilities. Is this best for everyone involved?"
Financial details must be worked out. "Everyone must agree to the terms and abide by them," she says. "How much is room and board? What part of the house is the parent's responsibility?"
Kate's mother and siblings hashed out those concerns at the kitchen table.
Privacy and socialization are issues, too. After dinner, Kate's grandmother would visit then retreat to her room to watch television.
If the parent is local, old friends may be accessible. If the parent is being relocated, other issues ensue. As family members have their own lives, the aging parent may be left alone all day, or an activity program might be an option.
Before a move, she suggests deep soul-searching. How well does everyone get along? What's the motivation? Is it to be a hero to other siblings? A lot of discussion goes into the decision, she says.
For Debra Willis, those questions came into play. Her mother lived an hour away but would call Debra when something went wrong. "Mine was the number she knew. She would not talk to anyone else."
Medical concerns grew, including signs of Alzheimer's. Debra, working full time, could not drop work and family to tend to her mother's needs. Debra's family decided to bring her mother into their home.
After years of long weekend visits, Debra's mother eventually accepted that she would not be returning to her home of 50 years.
The move required modifications to Debra's home. The first-floor master suite became her mother's, as another was built out for Debra and her husband – all this while cleaning out her mother's house, holding estate sales and selling the house.
After seven years and a serious fall, her mother needed more care than the family could provide. Professional aides came – then it was time to move to a care center.
In addition to her career in health-care sales, Debra is president of Partners in Healthcare and knew providers in every phase of senior care. Her mother's first move was to a nursing home, then to long-term care. After three years in progressive care, her mother passed away this past February.
Deirdre Arnowitz, lead social worker at Beth Sholom Homes, found herself in a similar situation with her 99-year old mother in California who was independent and active. Despite several falls, resulting in a broken wrist and hip, she maintained a high level of activity.
That changed with one phone call this winter.
For the first time, her mother said she was "lonely."
Ever the social worker, Deirdre suggested her mother move east. An apartment was available. They talked of the active lifestyles of the residents.
Her mother agreed to the move. Within days, Deirdre and her sisters made a plan to move their mother. Deirdre now had to exercise what she as a professional taught other families. She and her sisters talked about the logistics of the move.
Making a move is no easy task.
Susan Campbell, owner of Susan's Selections, says there are two sides to the situation – the parent's and the adult child's. "Are you adding a room onto the house or converting a space?" she says. "Do they need special access? First-floor bedroom and bath? Other modifications? … What do you do with things they can't keep? Divide with family, charity, hold an auction?"
Autonomy, independence, privacy and sense of purpose should be considered before such a move, says Katie Hamann, owner of Door to Door Solutions. "The senior should have space for independence and privacy so that each person has his or her own living space."
She spoke of one family of four generations who are moving into one house – the great-grandmother, grandmother, young adult daughter and an infant. "Everybody is helping everyone else," she says. "You have to talk about how each person can be a productive part of the family. There's something each person can contribute." Talk about expectations, she added.
Doug Sutton preaches "compassion and patience" with his clients at Move My Mom. He suggests that families research options from independent to assisted living. He stresses talking about choices long before a move is critically necessary.
To assist, he provides a spiral notebook for an inventory of furnishings. He also produces computerized layouts of the placement of furnishings in the new space.
Inevitably, sometimes the merger of families doesn't work out. Options exist from independent living to private homes for adults to assisted living facilities. Explore them all to do what's right for all parties involved.
For the adult child and the aging parent, there are no rules, just lots of questions with no clear-cut answers. Considerations are endless, they say. Communications remains the key.