Mood Music: Lifting Spirits of Dementia Patients
| May 29th, 2018
While music is known for lifting moods, rising evidence shows profound responses when favorite tunes are played for dementia patients.
---
While music is known for lifting moods, rising evidence shows profound responses when favorite tunes are played for dementia patients.
The 2012 award-winning documentary, "Alive Inside," covers social worker Dan Cohen's use of music and iPods with Alzheimer's patients, who quickly become more vocal and animated. He founded the Music & Memory nonprofit to bring music into nursing homes.
Two Spokane-area dementia experts, Judy Cornish and Debby Dodds, call it mood management when favorite songs are played for people with dementia, a medical term for a decline in mental ability severe enough to interfere with daily life. Alzheimer's is the most common type of dementia.
"The premise is we all listen to music and absorb music, and we respond to music using intuitive thought," Cornish said.
For family members and caregivers, Cornish and Dodds are co-teaching "Dementia with Dignity: Using an iPad and Music to Manage Mood."
Cornish added that people who have dementia retain intuitive responses that are part of feelings, creativity, appreciating music and recognizing beauty.
"They're losing rational thought, but not the intuitive."
Dodds, a Spokane-based gerontologist, has seen the results in her own work.
"Music lights up many regions of our brain and engages us in many ways," Dodds said. "That is something that we might not be able to do if we are in different stages of memory loss and alone."
The workshop recognizes that people with dementia feel fear and frustration because they're losing cognitive skills and becoming less able to cope with daily life. Spouses, family members and caregivers can help boost mood by creating music soundtracks with playlists, YouTube and streaming options.
Dodds uses mobile devices daily in her work to help people with memory loss connect with memories and their families. She encourages people to become "music detectives" to discover music loved by dementia patients.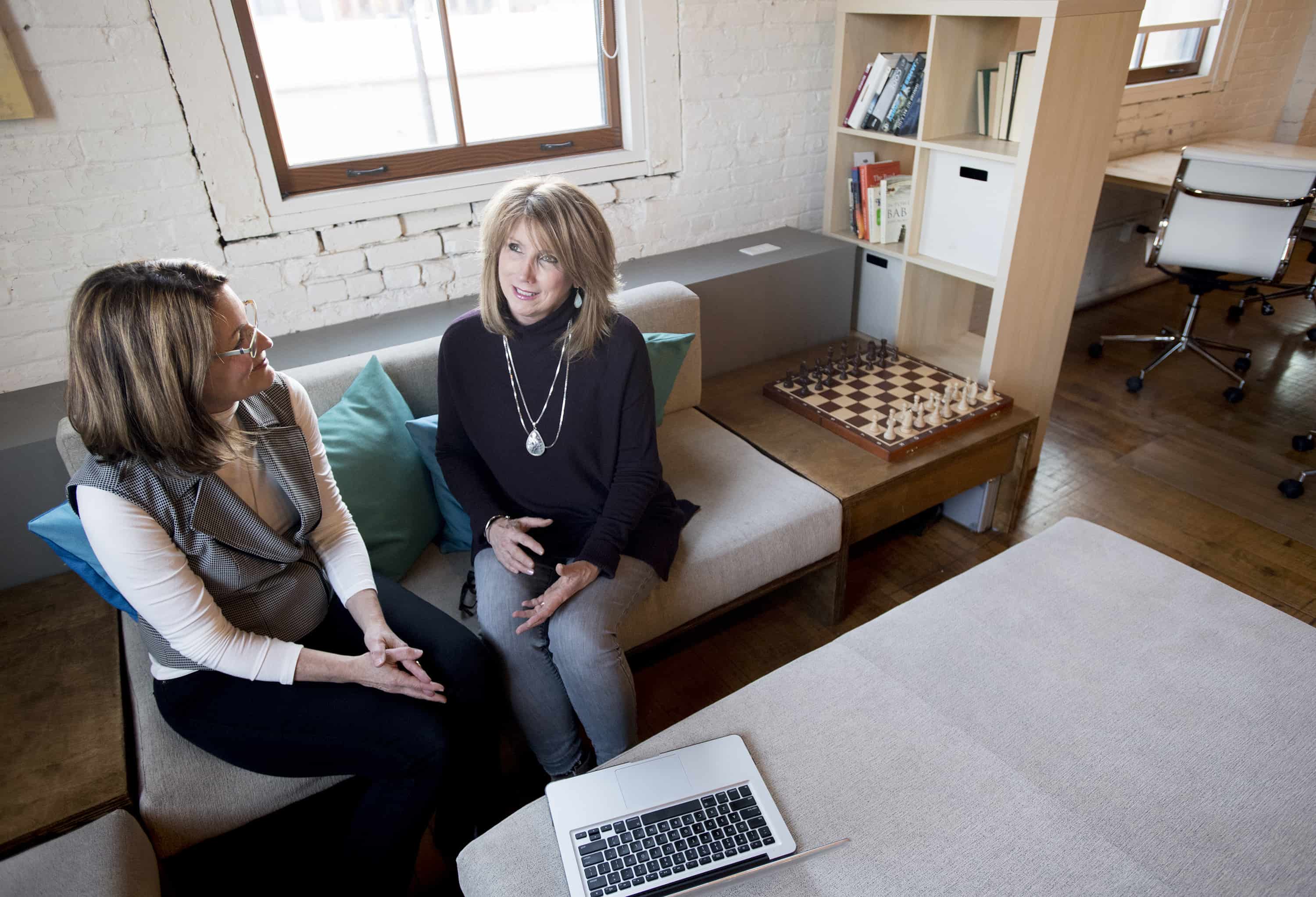 She said individuals can play music detectives, asking older relatives or friends about tunes that the dementia-affected person most listened to, or they can research popular music played during the patient's early decades of life.
"This workshop is giving some practical examples on how you can use a tablet to engage people," Dodds said. "We will talk about some of the practical situations we hope people can come and try. In the end, my hope is we can assist to make a more dementia-friendly community."
Cornish, who operates Palouse Dementia Care in Moscow, has a care approach called Dementia & Alzheimer's Wellbeing Network (DAWN). She has written a book on the topic and offers training to families of people with Alzheimer's, including Spokane-area clients.
"Mood management is the first emotional need I address, and the one I teach families first," Cornish said. "I teach mood management because when somebody has lost memory and they've also lost rational thought, they're not able to change their own mood.
"That's how a healthy person manages mood, by remembering happier times, or remembering a way the event is limited. You might find that somebody is rude to you, and then you remember that person is really worried about something, so you think, it wasn't about me."
People also manage their own moods or get past difficult times by taking a break, treating themselves or realizing the moment is brief by using rational thought.
"But when someone has dementia, and they've lost memory and rational thought, they're really stuck with whatever mood they're presented with," Cornish said. "It could be that because of dementia, they're failing at a task or in conversation, so they're frustrated. They're stuck with that negativity."
Sometimes, the person with dementia picks up the mood of a spouse or visitor.
"The person with dementia doesn't have a choice to rationalize why their companion might be worried, concerned, preoccupied or they seem uninterested."
Dodds' mother has Alzheimer's, and her family is spread out geographically, so they use a variety of apps for stories, music and games to help her mom stay connected. She also has held workshops called Memory 2.0 Cafe using iPads to help people with memory loss.
Her work got noticed by Cohen and other professionals working with similar technology tools in care homes. She now is a partner in the company Generation Connect, which recently designed a tablet certification program for Music & Memory.
"We're training people in Canada and the United States to be tablet-engagement certified through Music & Memory," when working with vulnerable populations, Dodds said.
"I think that we all are using our smart devices without thinking too much about how to manage them," Dodds said. "If I'm bored or sad, I might pick it up to look at picture or listen to music, when someone with cognitive issues can't do that.
"If they have someone helping them, they can."
Dodds also has seen effective use of YouTube for patients in a care facility, because it's multisensory.
"People can see and hear the video, and you can use captions," she said. "There was a woman who had been a missionary in Tonga, and she was in later stages of dementia. She was starting not to recognize her family.
"Staff started playing YouTube videos from Tonga, and she started speaking in Tongan. She started recognizing her family more, and also, because her family noticed the improvement, they started coming more.
"There is a lot we can do with our devices whether it's a phone or iPad to help people who can't really recall, without a little help. Judy says it well, just because you can't recall or recount something, it doesn't mean you can't experience it."
---
(c)2018 The Spokesman-Review (Spokane, Wash.)
Visit The Spokesman-Review (Spokane, Wash.) online at spokesman.com.
Distributed by Tribune Content Agency, LLC.