Supporting Musicians During Social Distancing and After
| April 21st, 2020
You can't go to a concert, but you can still help
---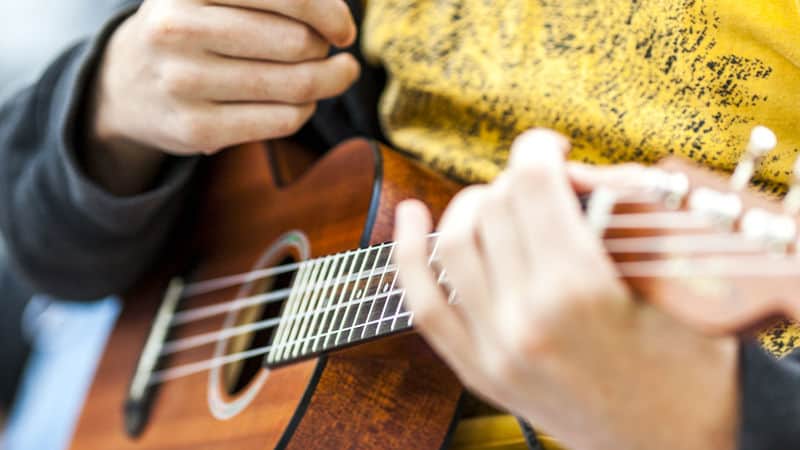 My initial reaction to the pandemic-related cancellation of concerts big and small was disappointment. My second was a realization that many people rely on those events for their livelihood. Multiple tickets at multiple concerts – poof! Gone! Musicians are among those hit hard by the financial fallout from COVID-19, so the question for music fans (and caring souls) becomes, "How can I help?"
Sure, there's no need to sympathize with Madonna as she waxes eloquent in her rose-petal-filled bathtub, claiming that this pandemic is "the great equalizer." But most musicians are of more humble means, living like the rest of us, and they could use our help – now and later.
Given the convoluted, ever-changing world of music purchases and streaming services – some offering little compensation to musicians – what can we do that will help while perhaps tickling our own ivories, too?
FOR THE OCCASION
Artists have flexed with the circumstances by offering virtual concerts, which listeners can attend through platforms such as Zoom and Facebook Live. Fans can also put "tips" in online tip jars, using services such as PayPal and Venmo. Visit your favorite musicians' websites and social media accounts to see how you can help.
Now might be the perfect time to rock a little artist swag, too. Purchase a new T-shirt and wear it to your next Zoom happy hour as a plug.
BEST CHOICES FOR NOW AND LATER
For years, vinyl records had a monopoly on personal musical platforms, with concerts and radio rounding out options for enjoying music. You purchased the vinyl, and artists received royalties. Same for eight-tracks, cassettes and CDs, which followed.
Napster opened the floodgates for electronic downloads, but this pirate platform paid zilch to artists. Apple picked up the baton and offered consumers the chance to purchase music audio files; they can download them for play on a computer or portable iPod. As with vinyl, artists received royalties.
Then came streaming services, such as Pandora and iHeartRadio. Other top choices today include Spotify, Google Play, Amazon Music, YouTube and Apple Music. (Apple Music has replaced the previous Apple option to purchase a song or album in perpetuity). Like radio, these streaming services pay royalties to musicians.
However, the music industry is vocal in pointing out that streaming payout is often minuscule and unfair.
STREAMING SENSE & NONSENSE
The different streaming services vary widely in how much they pay per play. Each one has a complex payment system: including variables such as whether a listener is a subscriber or listens to the service for free.
While acknowledging that payouts vary, Ditto Music distribution service showed payouts from streaming services and ranked them; these went from low-paying YouTube at $.00069 per view to Napster (different from the original) at $0.019 per stream. Looking at it another way, this means an artist gets approximately $34.50 per 50,000 views for YouTube and $950 for 50,000 plays on Napster. Others reviewed by Ditto include – also for 50,000 streams – Apple Music ($367.50), Google Play Music ($338), Deezer ($338), Spotify ($218.50), Amazon Music ($201), and Pandora ($66.50).
Andrew Grant of Record Player Pros took a deep dive into the subject as well, examining the payouts and philosophizing on the future. "The fact that artists seldom receive adequate compensation for their creativity, talent and hard work compared to the power brokers pushing numbers and making calls from behind a desk is a tale as old as time, and holds just as true here," he says.
WHAT'S A FAN TO DO?
My gut reaction told me to purchase an artist's work so they'll get a more substantial pay-off from me. But then I talked to Justin Laughter, business, intellectual property, and entertainment attorney. He regularly counsels creative entrepreneurs including artists, labels, breweries, restaurants, and makers. His experience includes copyright and trademark protection and music/film/literary/theater law.
"If you're listening to a CD you bought 10 years ago, you're not helping them," Laughter told me. "The best way now is start streaming them, giving them a chance to make money now."
On the other hand, I could purchase new music – CD, vinyl or download, for whatever player I have available. And then, Laughter added, "Stream the artist's music to increase the monies they receive from streaming services."
He acknowledged, "I might have problems with how much those services are paying and how they've treated artists," adding that the industry is fighting to improve musicians' rights. "But if this is the world we live in … me just listening to my iPod isn't helping."
After all, "According to a year-end report from the RIAA [Recording Industry Association of America], revenues from streaming services grew nearly 20 percent in 2019 to $8.8 billion, accounting for 79.5 percent of all recorded music revenues," reported TechCrunch.
Pointing to the formulas that the services use to pay artists, Laughter noted, "It also helps to have a paid streaming services subscription. Paid subscription streams pay more to artists than unpaid."
Fortunately – these days, especially – some of these recommendations cost nothing to the fan. "Be a disciple," through social media, by creating and sharing playlists, he said. "Help others learn about the artist and increase the chances for the artist to be selected for a popular playlist by following/subscribing on the platform … Also, don't forget to call, Tweet or message your favorite terrestrial and satellite radio DJs requesting them to play an artist.
"Fractions of pennies become pennies, pennies become quarters, then quarters become dollars," said Laughter. "It adds up."