Mystic River Falls Opens in Branson, Missouri
| July 23rd, 2020
New water ride with the tallest drop in the Western Hemisphere
---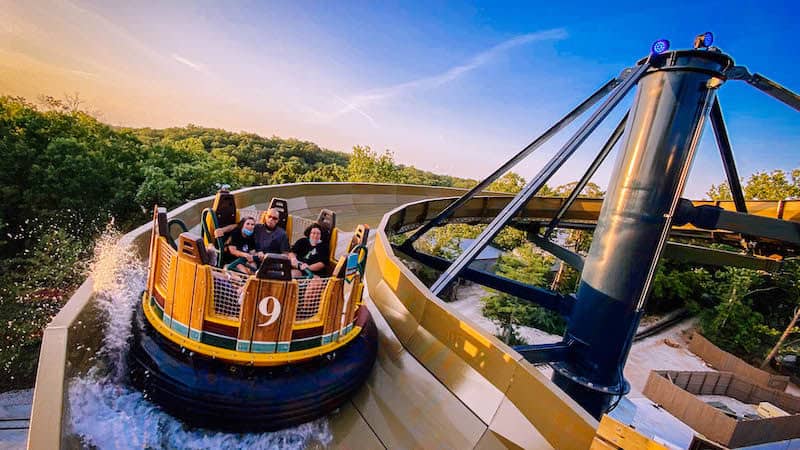 A new attraction at Silver Dollar City in Branson, Missouri, has set the bar high for theme park water rides. Mystic River Falls treats riders to the tallest drop on a water raft ride in the western hemisphere. Plus, the ride lasts 5 ½ minutes; features a 4 ½-story drop, a rotating, 4-platform, 8-story lift, and a 6-story-tall elevated river channel; includes winding, roaring rapids set in an Ozarks Mountain river theme; and stretches for nearly a half-mile.
So, the ride is set in Silver Dollar City's Rivertown section, which includes the new Rivertown Smokehouse, with meats smoked on-site, and a new cinnamon bread bakery. A related Silver Dollar City highlight includes Marvel Cave, an authentic cave that includes a real Mystic River with mysterious headwaters.
Silver Dollar City also includes a feature unique to theme parks. The craft section features approximately demonstrating artisans – woodworker, glassblower, candy maker, potter, tanner, and much more – with heirloom products available for sale.
The theme park is celebrating its 60th anniversary this year, having opened to the public in 1960.
---