American Civil War Museum: Telling Old Tales in an Engaging New Way
| August 7th, 2017
Using contemporary exhibit technology to tell Civil War stories and concepts
---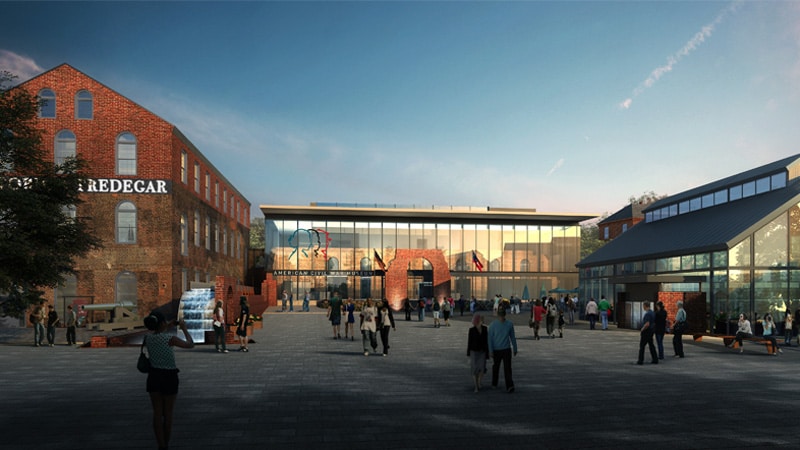 "Not only will you find your icons, but in these stories, you'll find yourself," said Christy Coleman, CEO of the American Civil War Museum in Richmond, Virginia.
As I spoke with Coleman and with ACWM Foundation President Waite Rawls III about plans for the new museum building, their pride in the project was clear. They emphasized the stories illuminated in the exhibits, the engaging state-of-the-art interactivity and the new insights that the museum will provide.
The current museum sits on the grounds of the old Tredegar Iron Works, sharing space with the Richmond National Battlefield Park Visitor Center, both of which use historic redbrick buildings. After breaking ground on Aug. 14, the new, adjoining 28,500-square-foot building is projected for completion in late 2018. A large, glass-front lobby will enclose the brick ruins that currently stand on the grounds.
MAKING PLANS
In planning the exhibits, ACWM staff held several focus groups, including one with schoolteachers. They learned that black-and-white images don't engage visitors as well as color images do, so they decided to "break the code" and post prints that had been professionally colorized.
They also explored "emotional mapping," determining which displays would elicit specific emotional responses like anger, sadness or confusion. They knew that varying the emotions and juxtaposing highs and lows – as in a good movie or book – would help visitors remain engaged.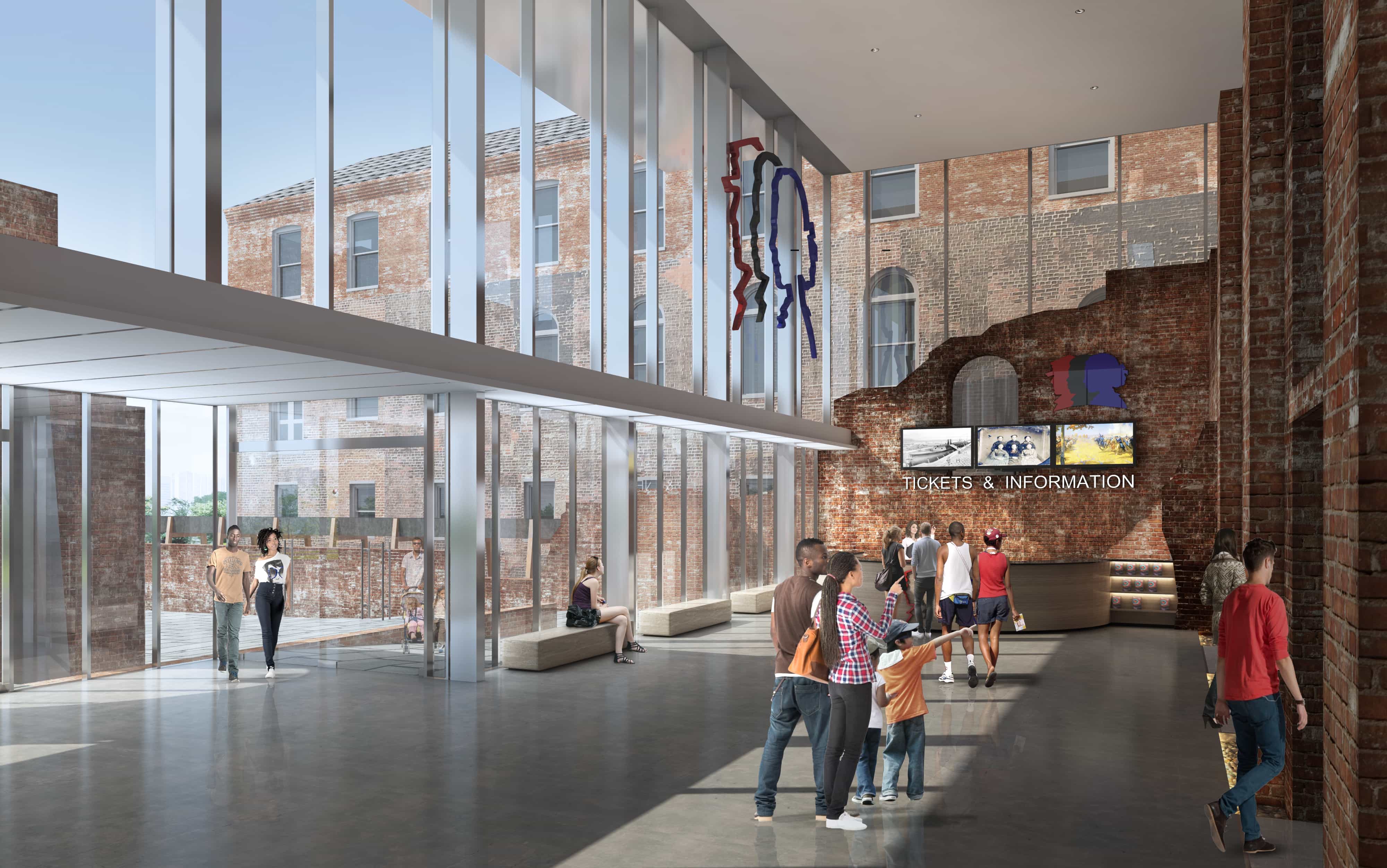 ACWM planners also recognized that stories would play an important role in their presentations. "That's what's making us different – not just in the look and feel of the museum but in the stories that we tell," said Coleman. "Most of us might glaze over when talking about any war, because it's usually about military action," said Coleman, "but the key here is that there are new narratives coming to the fore." With new narratives and with new questions that new generations ask, she explained, "we go back to the source material to look at that question, and from that we gain new insights."
As an example, Coleman pointed to their collection of captured flags. Though the historic flags had previously been referenced with their original regiments, the question later arose, who captured them? That discovery adds new names and new stories, including those of U.S. Colored Troops.
Other stories that Coleman and Rawls shared included the young runaway slave boy who later joined the Union army as a chaplain and found his mother when he returned to Richmond with the army; the freed slaves whose stories were later captured on early audio recordings; and James Hanger, a Confederate soldier who lost his leg in battle, then returned home to Churchville, Virginia, where he fashioned a prosthetic leg for himself and went on to found J.E. Hanger Co, which for 150 years has provided prosthetic solutions for millions of people.
The ACWM will also continue its mission to explore "the American Civil War and its legacies from multiple perspectives: Union and Confederate, enslaved and free African Americans, soldiers and civilians."
"We're going to have plenty of Jeff Davis and Abe Lincoln," said Rawls, "but you drill all the way down."
Rawls explained that a museum covering the entirety of the war "has to be in Richmond – there is nowhere else that saw so many aspects of the war… If Richmond made so much history, it's incumbent on Richmond to tell the history in a way that touches everybody."
A CREATIVE NEW PRESENTATION
The ACWM has engaged with Solid Light, Inc. out of Louisville, Kentucky, to design the new exhibits. Solid Light's previous projects include the Delta Blues Museum in Clarksdale, Mississippi, and "Ordinary People, Extraordinary Courage" at the Carnegie Center for Art & History in New Albany, Indiana. The Carnegie exhibit, which tells the story of the Underground Railroad in Indiana and Kentucky, won an AAM MUSE Award.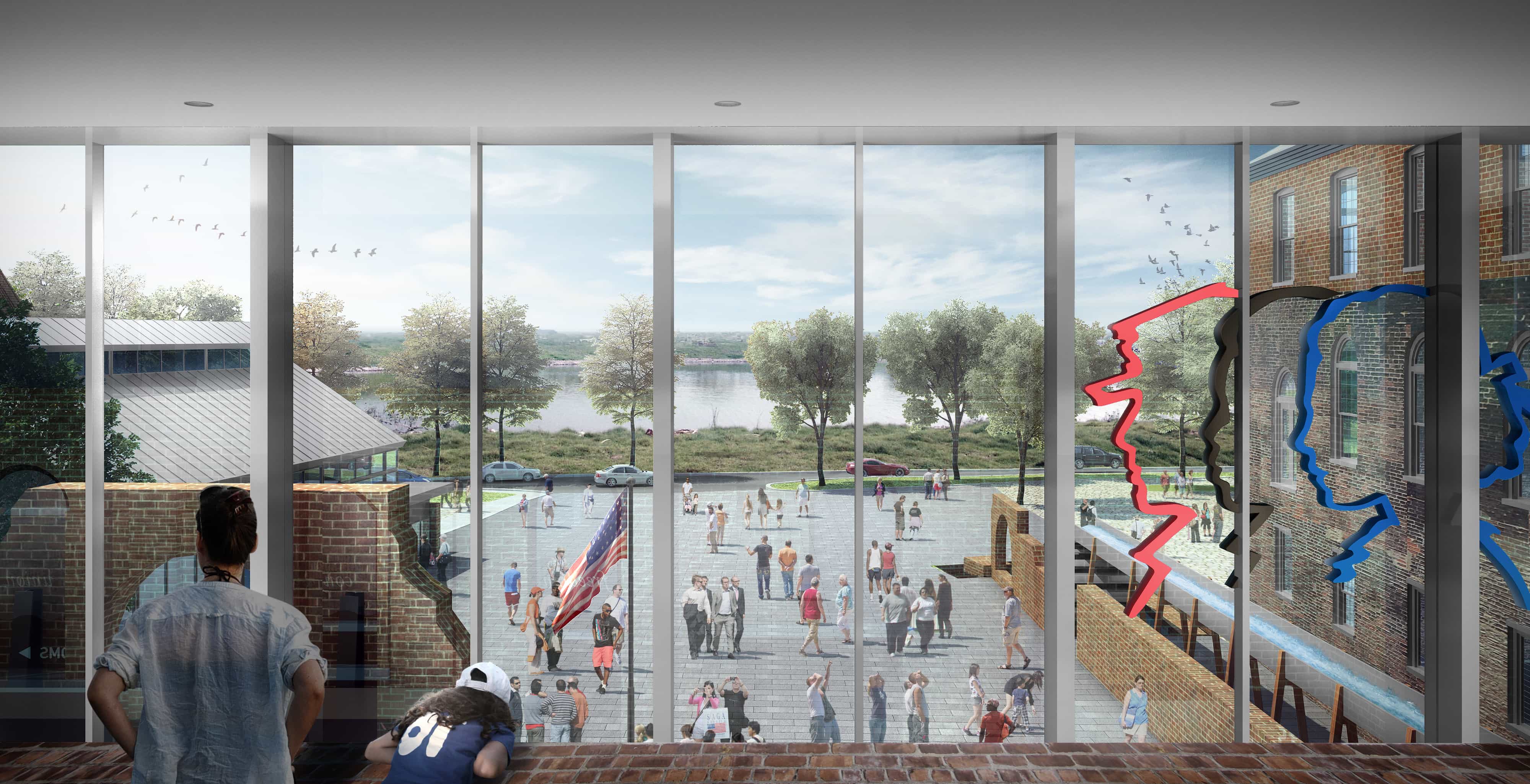 The core gallery will cover over 5,500 square feet, divided into nine sections with a 71-seat experience theater. Exhibits will be concise without being shallow sound bites and will use the "visual vernacular" that speaks to today's audience, such as infographics that help people grasp information more quickly, touch-screen panels, video clips, scrims and audio recordings.
Seventeen-foot ceilings will allow greater display room for items such as flags. A glass-covered floor display showcases an appropriate exhibit of items found after Civil War battles – like the picture of a little girl, found between a Union and a Confederate soldier.
The final gallery, "Making Meaning," will help connect the Civil War with contemporary events. "What we're doing is extraordinarily relevant to today," said Rawls, "whether it's political discord or Black Lives Matter."
The theater presentation will be created by BRC Imagination Arts out of Burbank, California. The agency has worked with The Rock and Roll Hall of Fame, the Abraham Lincoln Presidential Library and Museum, Kennedy Space Center and others.
The building will also include a preservation and conservation area. The new space will be available to curators and researchers, both professional and amateur.
GOING FORWARD
Such a vast project demands huge resources for a nonprofit such as ACWM. "We've had tremendous philanthropic support, not just from Richmond but from other parts of the country," said Coleman. "That speaks to the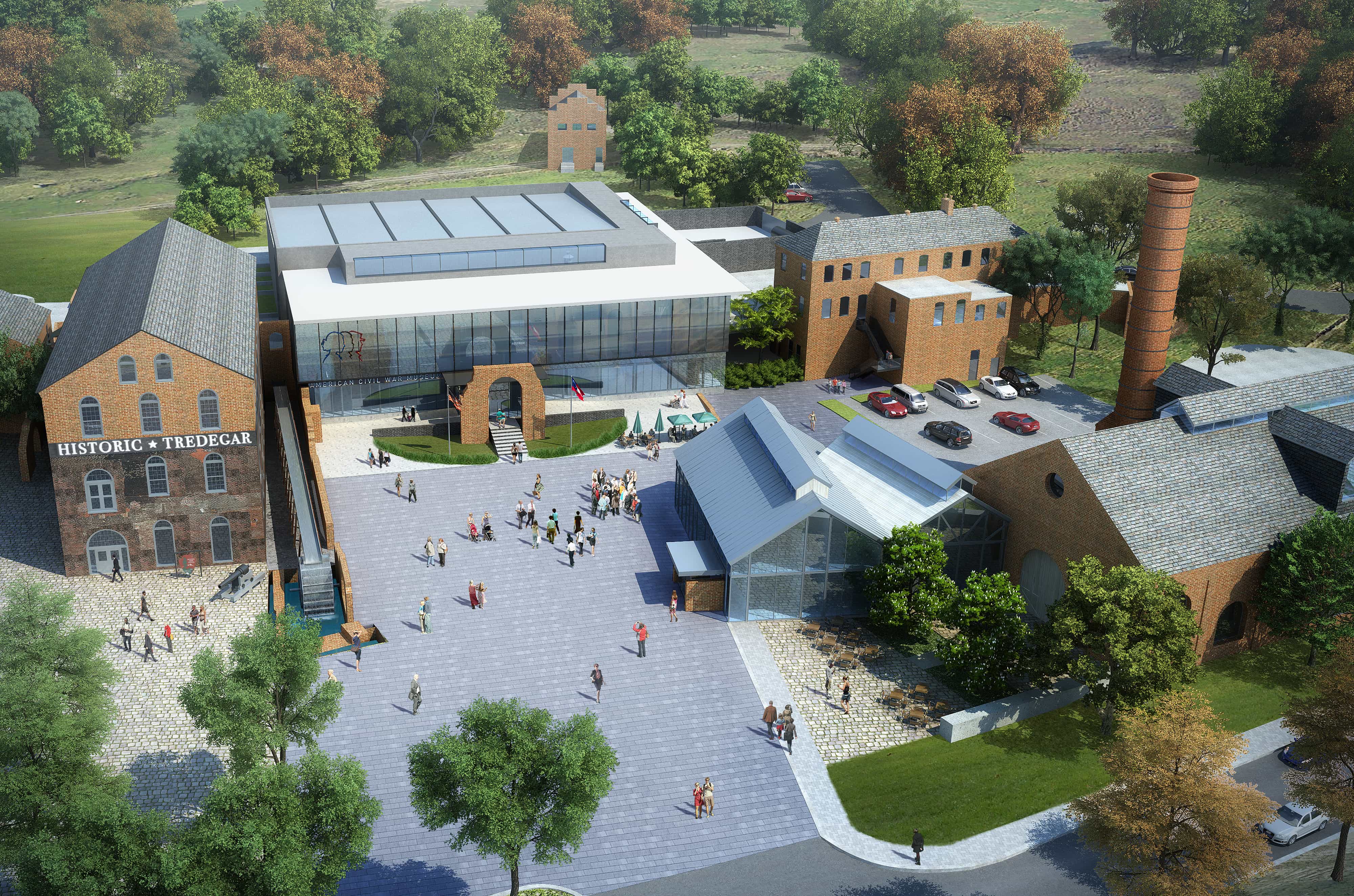 strength of the work that we're doing and the partnerships we've formed along the way."
Such partners can relate to the mission of the American Civil War Museum. "Ultimately, that's what all of this is about – making relevant connections … helping our visitors understand why the war matters," said Coleman. "And it will matter to different people for different reasons. But the bottom line is they will have an understanding of these spaces and places and things that they may not have considered before or even knew about."