New Kehinde Wiley Statue Coming to Richmond
| September 10th, 2019
The artist's statue will visit New York before coming to the VMFA
---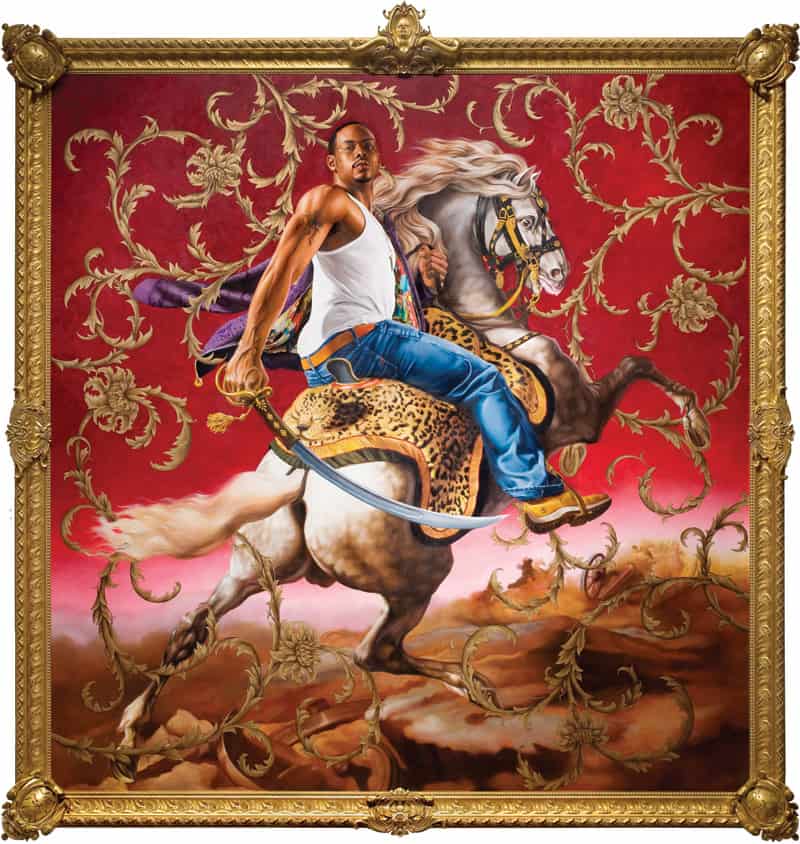 Monuments speak volumes, reaching beyond the form and material to communicate powerful, sometimes controversial, messages. Renowned artist Kehinde Wiley has created a bronze sculpture, Rumors of War, that will be unveiled in Times Square, New York City, on Sept. 27. Representing a young African American male in urban streetwear mounted on a massive horse, the statue will make its permanent home on Arthur Ashe Boulevard, as part of the collection of the Virginia Museum of Fine Arts in Richmond.
Wiley's art explores the politics of representation, race, gender and power. Besides his intent to include contemporary African Americans in art, Wiley is known for placing his subjects in representations of European and American portraiture. In this style, the artist created a series of paintings titled Rumors of War in the early 2000s, which replaced white, aristocratic subjects with young African American men in street clothes. The equestrian portraits, with a young man seated on a horse, represent the glorification of war and heroism, a theme that Wiley will carry into the new sculpture.
The Rumors of War series arose as a reaction to the Gulf War. The new sculpture can embody a meaning closer to home: reminding us that violence continues every day on American streets while offering hope for a more inclusive America and more complete history.
In Richmond, where equestrian statues have dominated both the landscape and the dialogue, the artist's new statue can add additional context to the city's public art. The project indeed originated when Wiley visited Richmond and saw the J.E.B. Stuart monument.
"We hope that [Wiley's] sculpture will encourage public engagement and civic discussion about who is memorialized in our nation and the significance of monuments in the context of American history," said VMFA director Alex Nyerges in a news release. "We are especially pleased that through the acquisition of this work, the monuments in Richmond will further reflect the incredible diversity of its population."
Ribbon cutting at the VMFA will take place in December.