When the Best is Even Better
| July 5th, 2017
Traveling in the shoulder season
---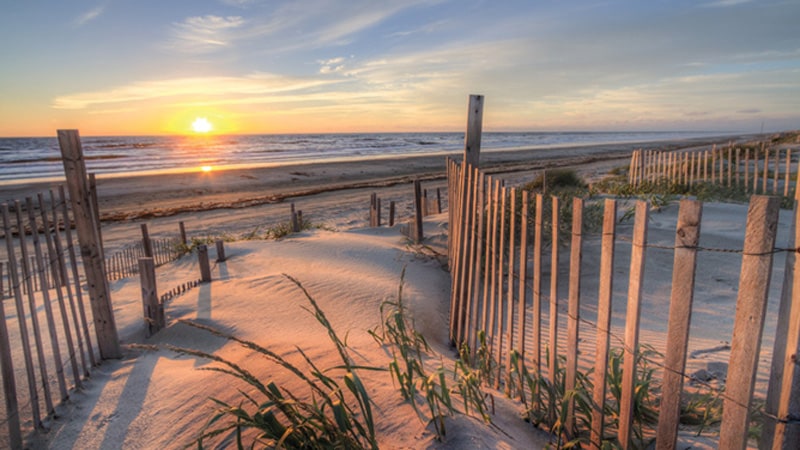 The Outer Banks is famous for its wide-open beaches, its nature, its history and its lifestyle. Every year, thousands of people flock to the Outer Banks during the peak months of June, July and August, also known as "The Months Kids Are Out of School."
Recently, however, there has been a noticeable shift in this pattern. The season is getting longer. Stuart Chamberlain, marketing director for the Currituck County Department of Travel and Tourism, says, "The season has now extended. It used to be that we only got people Memorial Day through Labor Day, but now we're seeing more people well into September and the early part of October."
This shift holds true in other resort areas, too, for several reasons. One reason is the rise of empty nesters, new families and home-schoolers, who can travel at any time. Of course, the other reason they come is simple: the shoulder seasons, April and May in spring and September and October in fall, are a really great time to visit.
GET THE HOUSE YOU REALLY WANT
Let's face it, if you travel to a beach resort in summer, you might not get the "right" house, one that meets all your requirements. According to Monica Thibodeau, owner of Carolina Designs Realty in North Carolina's Outer Banks, in the shoulder seasons "you have lower rates, tranquility and a lot more inventory to choose from. Also, if you're coming in spring, Carolina Designs opens their heated pools on April 1."
ENJOY THE WEATHER, THE BEACH, AND MORE
Spring and fall temperatures are more moderate and quite comfortable for enjoying the outdoors. Also, regulations are more relaxed. Dogs and cars are allowed on many beaches. Since the turtles have left for the season, you don't have to worry about chunks of beach being closed for nesting. As for all those restaurants you can't get to during summer because of long lines, you can get to them now, and they're just as good.
COME FOR THE BEACH, STAY FOR THE FESTIVALS
Of course, the beach isn't the only reason to visit beach resort areas during shoulder season. As Thibodeau says of North Carolina's Outer Banks, "The Chamber of Commerce has done a really great job of attracting people here in the shoulder seasons. They now have a signature event for almost every month."
Beaches in the shoulder season offer many of the same benefits as in summer, plus fewer crowds and more affordable houses. If you're able to get away at that time of year, you'll find it's one of the most relaxing vacations you can take.
A SAMPLING OF OUTER BANKS SHOULDER SEASON FESTIVALS
March and April
Food festivals: Foodies rejoice – this is your month. The Taste of the Beach happens in late March, and the Duck and Wine festival takes place mid-April. Get tickets early to avoid disappointment.
May
Music festivals: May is the month of music festivals, including Rock the Cape, Mustang Spring Jam and the Shallowbag Shag. No matter what week you come, you'll have a great time.
OBX Brewfest: Showcasing culinary and performing arts, this festival boasts more than 80 craft beers, beer-related workshops, live music, games and craft sodas. Delicious.
September
Bluegrass Festival: Music festivals aren't just for spring. Come hear some of the greats in bluegrass.
Fishing-themed festivals: September is prime fishing season, as festivals such as Day at the Docks in Hatteras and the ever-popular fishing tournaments attest.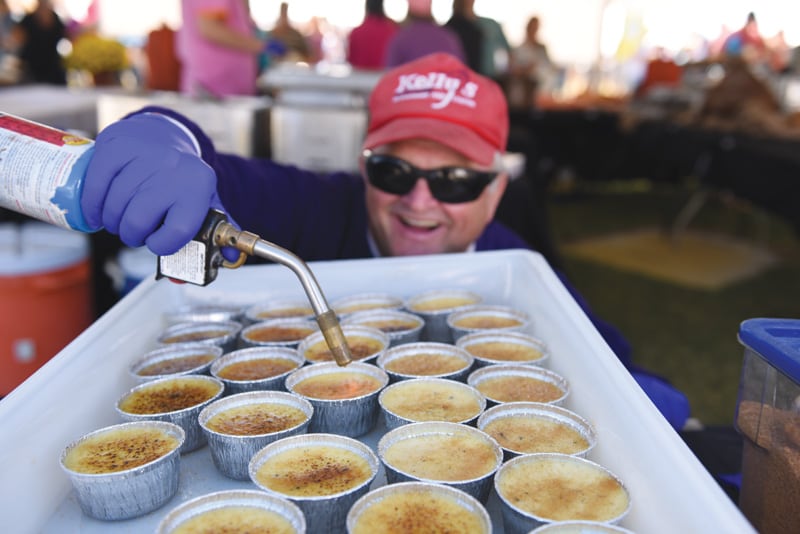 October
Seafood festival: This festival celebrates all things seafood with food, boats, craft beers and vendors. It's family-friendly fun at its best.
Hallo-week: If you love Halloween, this is your festival. It features a costume parade and an independent international film festival. And if you're looking for haunted houses, the Wanchese Woods Haunted Trail is just what the mad doctor ordered.
---
Mercedes Tabano II, an Outer Banks native who worked for many years with beach house rentals, is a content specialist, writer and an expert on all things Outer Banks. Contact her at Mercedes@WriteTheRightStuff.com