Pamplin Historical Park Educates and Celebrates
September 9th, 2019
Wishing this iconic Civil War memorial site a hearty congratulations on the Big 2-5
---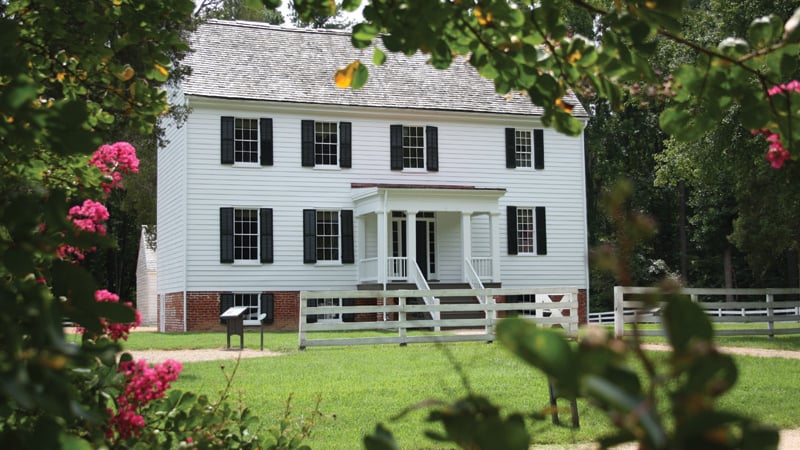 Pamplin Historical Park & National Museum of the Civil War Soldier, a historical site located in Petersburg, sits on the location of a major Civil War battle – a critical conflict that many believe led to Robert E. Lee's official surrender at Appomattox Courthouse.
After this land went up for sale in 1991, what initially began as an eager effort to preserve a Civil War battlefield has evolved into 25 years of historic education and enjoyment.
Pamplin Historical Park has served to commemorate the Civil War and its fallen soldiers since it opened in 1994. It has continued to grow and expand throughout the decades, giving an intricate, hands-on look at life during the war for all Americans involved – from soldiers on both sides of the conflict to civilians and slaves – through exhibits, artifacts and reconstructed buildings. And throughout each year, Pamplin hosts special events from battlefield walking tours and re-enactments to concerts, festivals and 5Ks.
In honor of their quarter-century anniversary, Pamplin has rolled out a new exhibit, "Celebrating 25 Years: Pamplin Historical Park 1994-2019," on display through Oct. 31. Find rare, never-before-seen (and many never to be seen again) Civil War artifacts, unearthed from the 424-acre property itself: artifacts from soldiers, plus many from historic homes of civilians.
The exhibit also takes a walk through the evolution of the park, from its humble beginnings to present day, and looks to the park's future. Where will Pamplin be in, say, another 25 years?