The Civil War Through a Modern Lens
| June 13th, 2018
Pamplin Historical Park provides a new layer to learning
---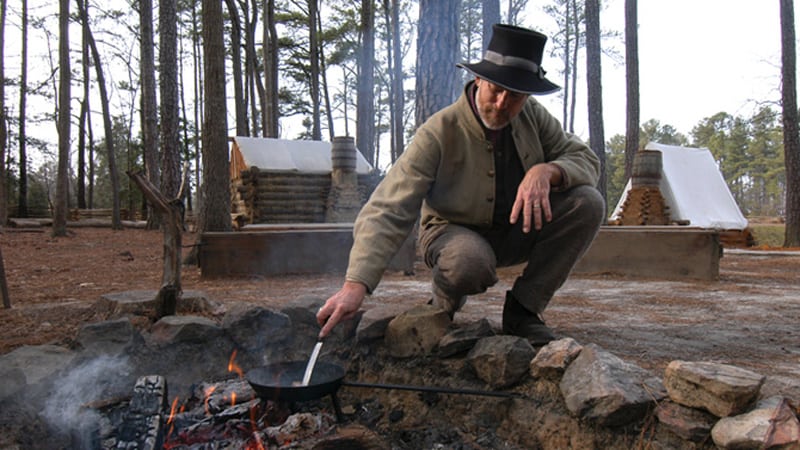 Breaking information down into simple, enjoyable and compelling pieces since 1991, Pamplin Historical Park is a Virginia staple for Civil War history. The 424-acre park near Petersburg boasts four museums, three antebellum homes and a Civil War battlefield. It allows guests to travel back to the 19th century through historic artifacts, hands-on exhibits and living history demonstrations. And now, in addition to its other ongoing programs, Pamplin Park is offering a new, modern method to delve into Civil War history: audio/visual tours.
As part of the general admission fee, guests can opt in to add a headset and smartphone-size tablet to any self-guided tour. In addition to information from all the exhibits (50 stops within the museum and 33 outdoors), the A/V tour adds an extra dose of edification. Paired with each exhibit come three to five additional graphics on screen, for a more visual and well-rounded experience.
And for an added layer of active educational experience, Pamplin Park now gives guests the option to take on the identity of a real Civil War soldier during their visit. Throughout the tour, visitors can discover more about their soldier's experiences before and during the war, including pre-enlistment emotions, camp life, battles and eventual outcome. The 13 Confederate and Union soldiers to choose from include one young drummer boy and one African-American soldier. Their true stories have been pieced together through letters and other contemporaneous sources.
Pamplin Historical Park takes Civil War learning to such a comprehensive level, you may feel like you're actually there. Without all the scurvy.
---
6125 Boydton Plank Road, Petersburg