Paradox of Liberty: Slavery at Jefferson's Monticello
January 15th, 2020
The stories behind Monticello's enslaved residents
---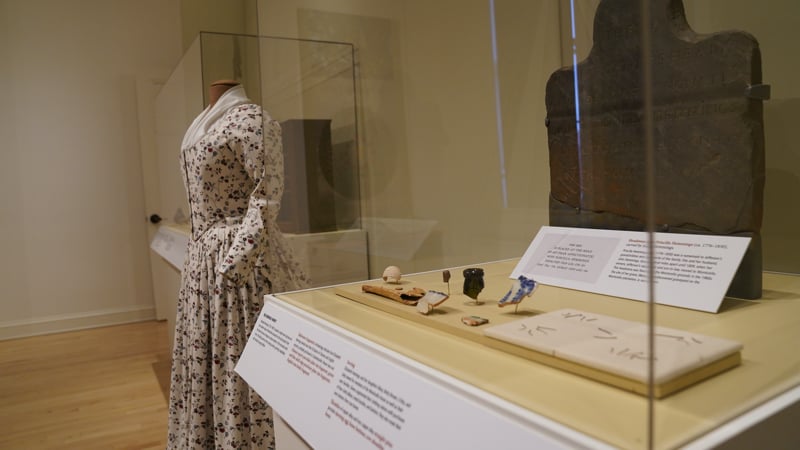 ---
Third president of the United States, signer of the Declaration of Independence, and acclaimed Founding Father of our country, Thomas Jefferson is among the most celebrated figures in American history. But Adele Johnson, executive director at the Black History Museum and Cultural Center of Virginia, points out, "Jefferson was indeed a great man, but part of the reason he was a great man is because of his 607 enslaved people."
"Paradox of Liberty: Slavery at Jefferson's Monticello," the newest exhibit at the Black History Museum, gives voice to the slaves who built and maintained this iconic historical landmark. Created for the Smithsonian, the exhibit aims to uncover the stories of those 607 enslaved men, women, and children – and celebrate them as any historical figure deserves to be celebrated.
GIVING A VOICE
A main feature of "Paradox of Liberty" are six families highlighted throughout the exhibit. These families – including the Herns, the Gillettes, the Grangers – were among the largest and most generational slave families living at Monticello. Each of their displays show their family tree and gives a legacy and connections to families that would otherwise have disappeared into history.
Another family spotlighted is, of course, the Hemings family, whose family tree display includes an additional section on Sally Hemings' story, life, and the "Jefferson-Hemings Controversy."
Additionally, sprinkled throughout the exhibit, find artifacts from Monticello slaves. These provide a palpable look at things they used in their daily lives and activities: from pottery to belt buckles to work tools, like nails and sewing needles. These artifacts further help to give viewers a more tangible, real-life connection to these people.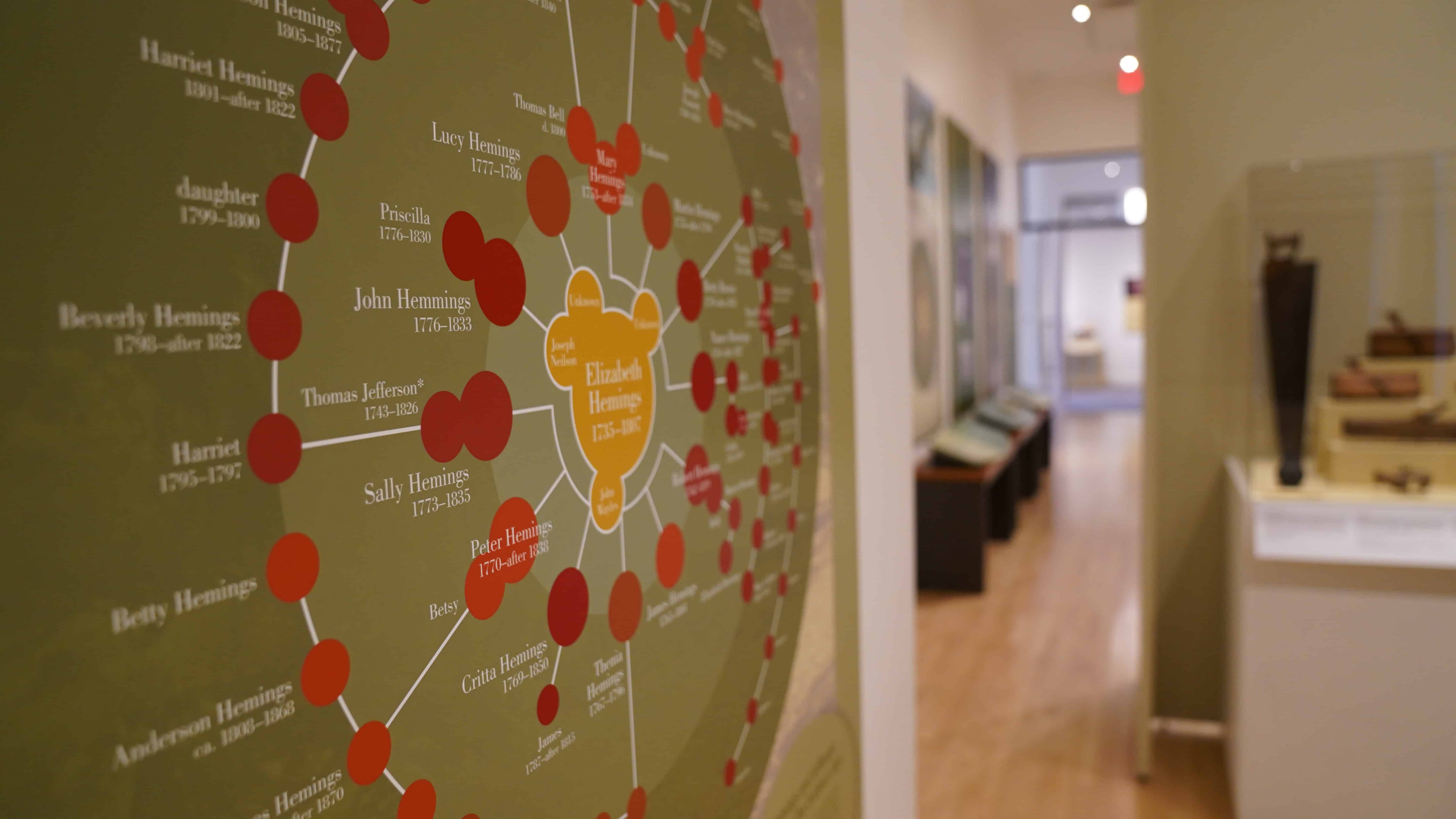 GIVING CONTEXT TO THE PAST
As a whole, "Paradox of Liberty" works to provide the context of history that most history books do not. The exhibit seeks to show Monticello through the eyes of its enslaved; it hopes to shed light on their side of history and paint a fuller picture of the iconic historical site.
It serves as a reminder of the significance of African Americans and the role they played in shaping our nation.
"Our mission [at the Black History Museum] is to preserve stories that inspire," says Johnson. "I always say that we tell the untold stories, the forgotten stories about African-Americans that have made great contributions to our country."
While enlightening and informative, the exhibit also poses many other issues and dilemmas faced by slaves that we may not otherwise consider. Seeing quandaries about things like treatment, running away, and the negative implications of freedom, you may leave with as many thought-provoking questions as answers.
---
Opens Saturday, Jan. 18. Runs through April 12.