Snow Fun in Richmond's Past
| December 9th, 2016
Memories and photographs convey how some locals spent past Richmond winters
---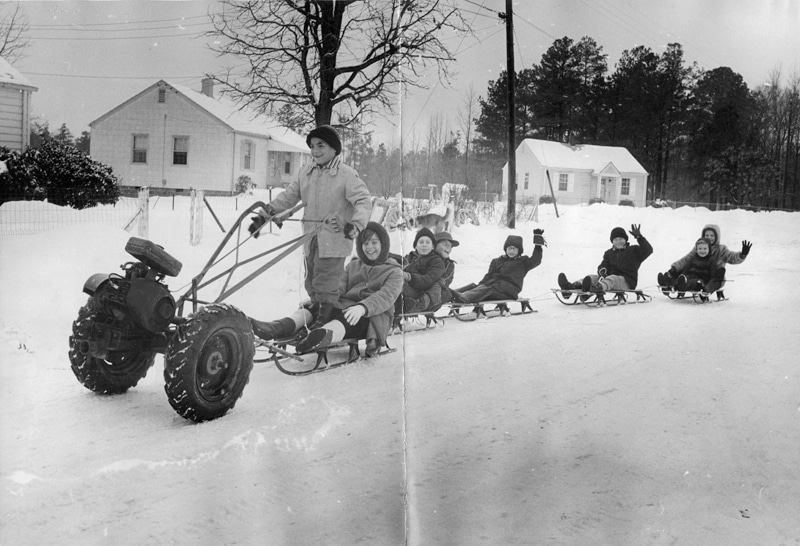 Like a favorite aunt or uncle who visits only occasionally, when snow falls upon Central Virginia, children and adults alike take advantage of a rare opportunity for winter play: building snowmen, sledding, skating, skiing or simply slogging through the fluffy stuff.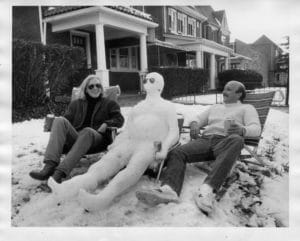 "Growing up in Goochland County in the 40s and 50s, I remember winters of snow and winters without snow," says Carolyn Parrish Comerford. "When there was snow, we could sled down a gentle sloping lane or try to build a snowman. I remember one
year when we built a snowman and it wore a favorite scarf, an old hat and one of my father's signature pipes. I remember making snow cones with our mother from the freshly fallen snow on our farm. Our playhouse was covered with snow and our swing silent in the quiet of a new snow."
"My three middle school children were running with me through the deep snow that had collected around the house," recalls Carol Fogg. "Our large Alaskan Malamute, Star, chased us as part of the game. Suddenly, I lost my footing and fell in the snow. Star jumped down on me, playing the game, and suddenly I couldn't see anything – I was completed covered by dog."
Richmonders have also shared their memories of holiday traditions and what gets them into the spirit of the season.