Paying Homage to the Soldiers of D-Day
May 23rd, 2019
The devastating WWII battle marks its 75th anniversary
---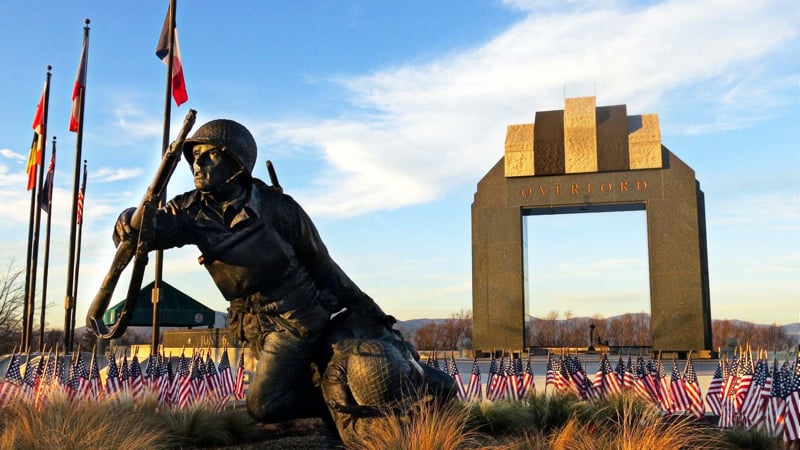 Each year, June 6 marks the anniversary of the infamous 1944 operation called D-Day, the Allied invasion of Normandy and the overall largest seaborne invasion in history that cost thousands of soldiers their lives – but ultimately led to the defeat of the German Nazis.
Back home in Bedford, Virginia, the town suffered its own blow: on that one day, the small community lost over half of the 32 men it sent off to war. The town sustained the highest number of losses per capita, earning Bedford the official national D-Day Memorial.
In an effort to honor and remember this battle, Bedford is hosting a powerful and in-depth 75th anniversary ceremony to keep the memory of fallen soldiers alive today and for future generations.
On June 6, the official anniversary, the Memorial will feature tributes and commemoration activities throughout the day, including:
Interviews with surviving D-Day veterans.
A "Profiles of Honor" mobile museum featuring interactive exhibits and stories of both WWI and WWII Virginia soldiers.
An aerial tribute to WWII soldiers.
Live music by the Enduring Freedom band.
Tuesday Mourning, a production following six soldiers and their family members, incorporating stories and dialogue from actual survivors.
From June 4-9, other commemorative events will include ceremonies, tours, concerts, services and parades.