Pedego RVA: A New Way to See the City
| July 20th, 2017
Pedego has come to Richmond and is changing our bike scene for the better
---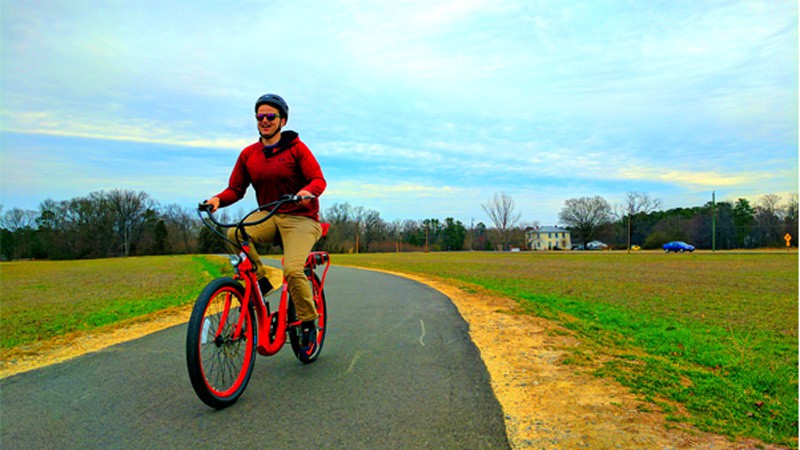 To an unknowing outsider, a Pedego bike looks like any other bike. Handlebars, bike seat, two wheels, standard frame. But the difference is … it's electric.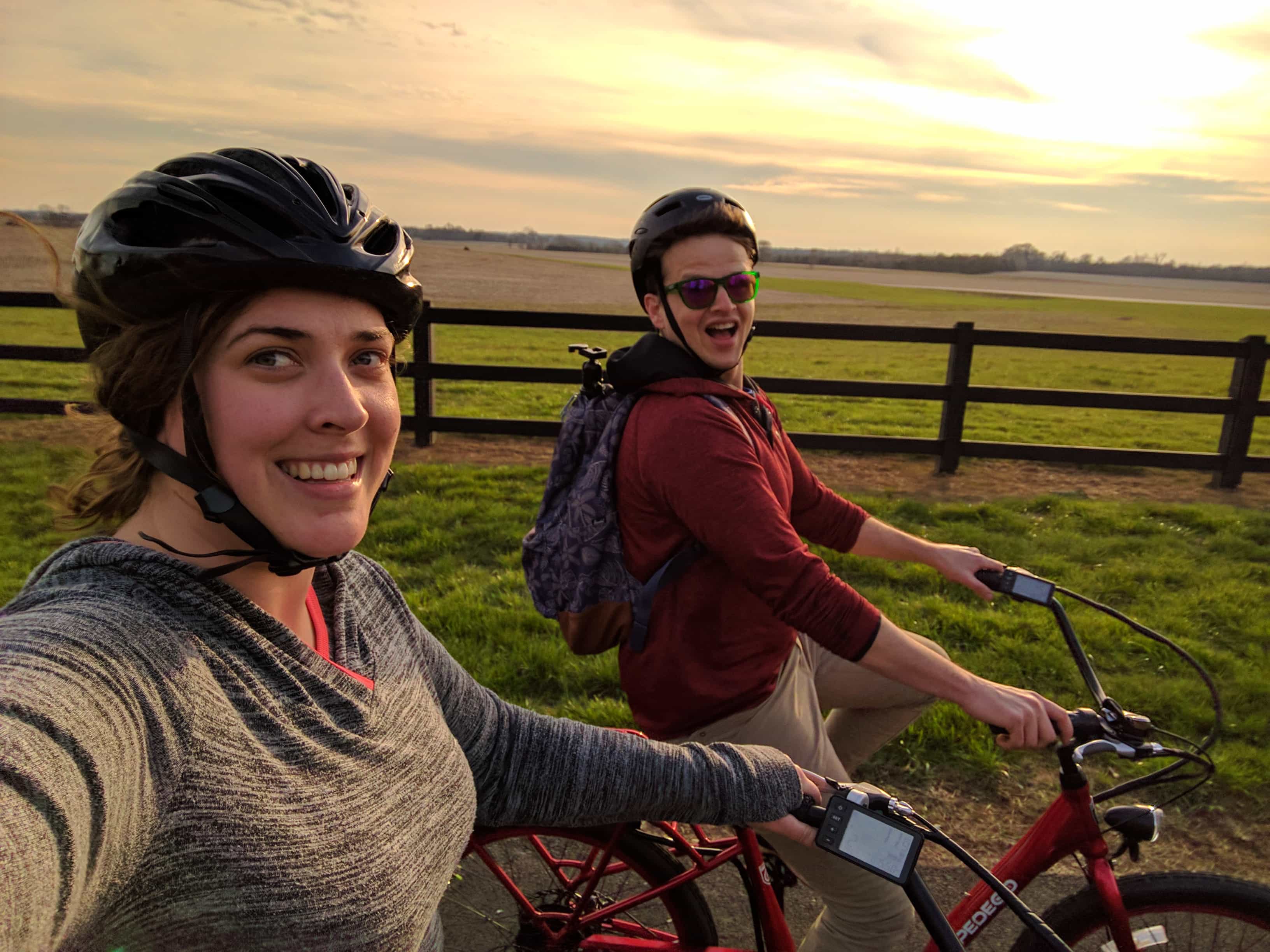 Though they can be ridden like any traditional bicycle, with handle brakes and seven gears, each one is equipped with an electric throttle. The throttle can bring the speed up to 20 m.p.h. and eliminates all need for pedaling. Or, for just a quick boost, bikes also have Pedal Assist, which increases speed while the user pedals. Its assistance ranges from zero (no thanks, I'll do it on my own) to 5 (turning your leg power into that of a Tour de France competitor).
So if you crave a little bike action but are intimidated by the hills, fear no more.
And even if you rely entirely on the throttle, many bike batteries can last up to 68 miles; which basically means you'll get tired of sitting on the bike seat before the bike gets tired of operating.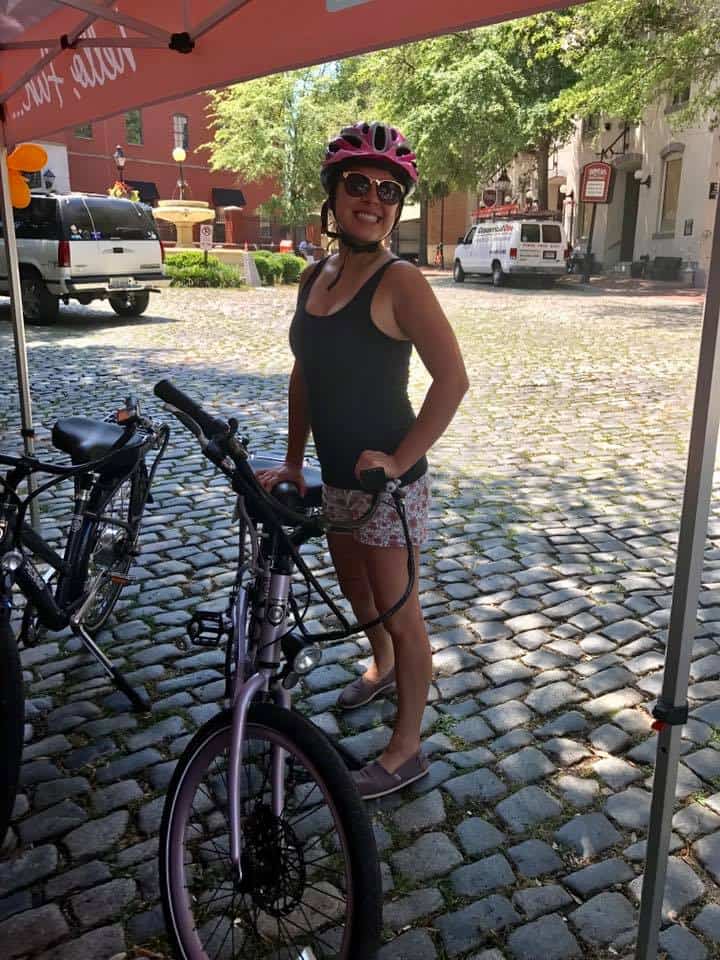 Pedego was started in 2008 by two avid bikers in California. It's since become the largest electric bike company in America, now with over 100 locations around the country. And on July 19, a hot, sunny and optimistic day, Pedego RVA launched in Shockoe Slip, in connection with Segway of Richmond. Like Segway of Richmond, Pedego RVA offers guided tours of the city and beyond. Pedego also offers rentals and sales of the products.
Pedego electric bike rentals start at $25 and range from one hour to a full day. Customers can also add on a single child seat or a trailer (for multiple children, or that dog that you can't stand to leave at home).
For more social bike outings, Pedego presents a range of local tours (and no, they're not just for tourists). Spend two and a half hours exploring Jackson Ward and its surrounding neighborhoods. Coast through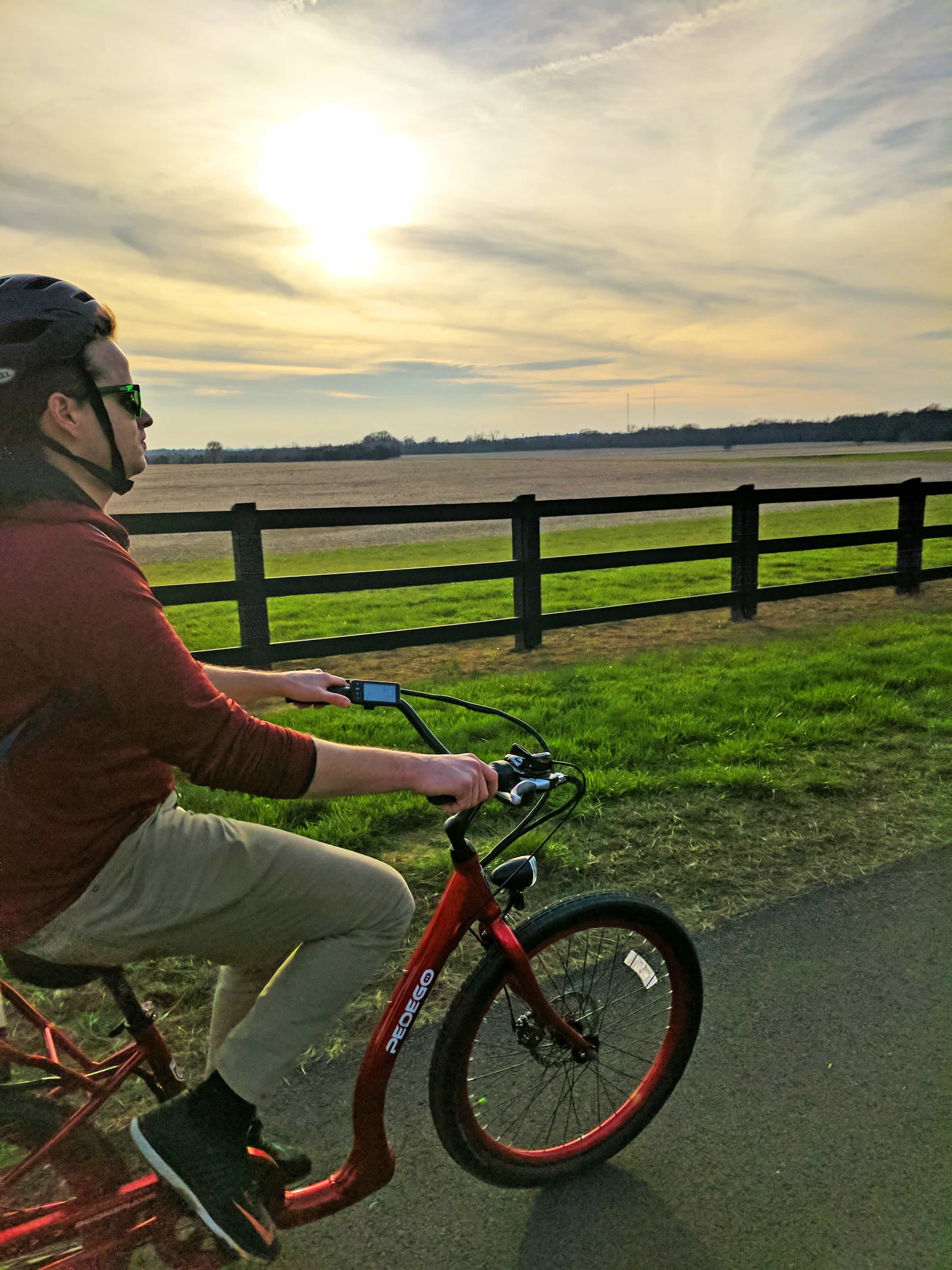 Hollywood Cemetery. Hop on the Capital Trail and check out the Bike to BBQ tour, ending with Ronnie's BBQ. Or go even farther down the trail; travel 20 miles with them to Upper Shirley Vineyards and receive a complimentary glass of wine, or 23 miles to Berkley Planation, for a free tour of the plantation. And I know what you're thinking, but don't fear: Pedego RVA has partnered with Cap Trail Bike Shuttle to arrange a ride back from each Capital Trail destination.
Pedego electric bikes provide an enjoyable and carefree way to experience the city and the outdoors. In fact, their motto is "Hello, fun."
See if you agree.
---
Suggested links:
---