Look into the Mind of a Baseball Genius
April 3rd, 2018
Baseball scouting reports of Branch Rickey online
---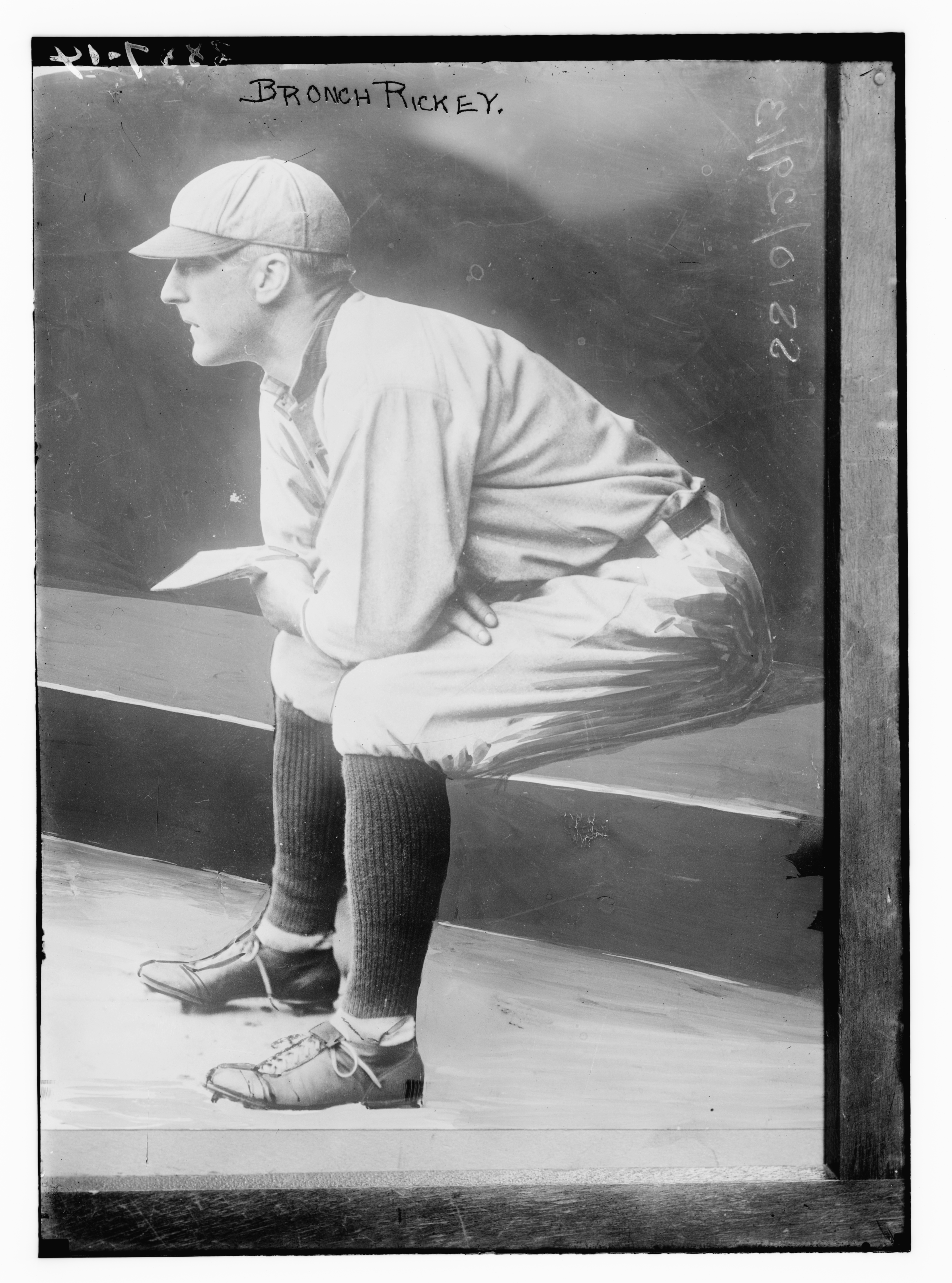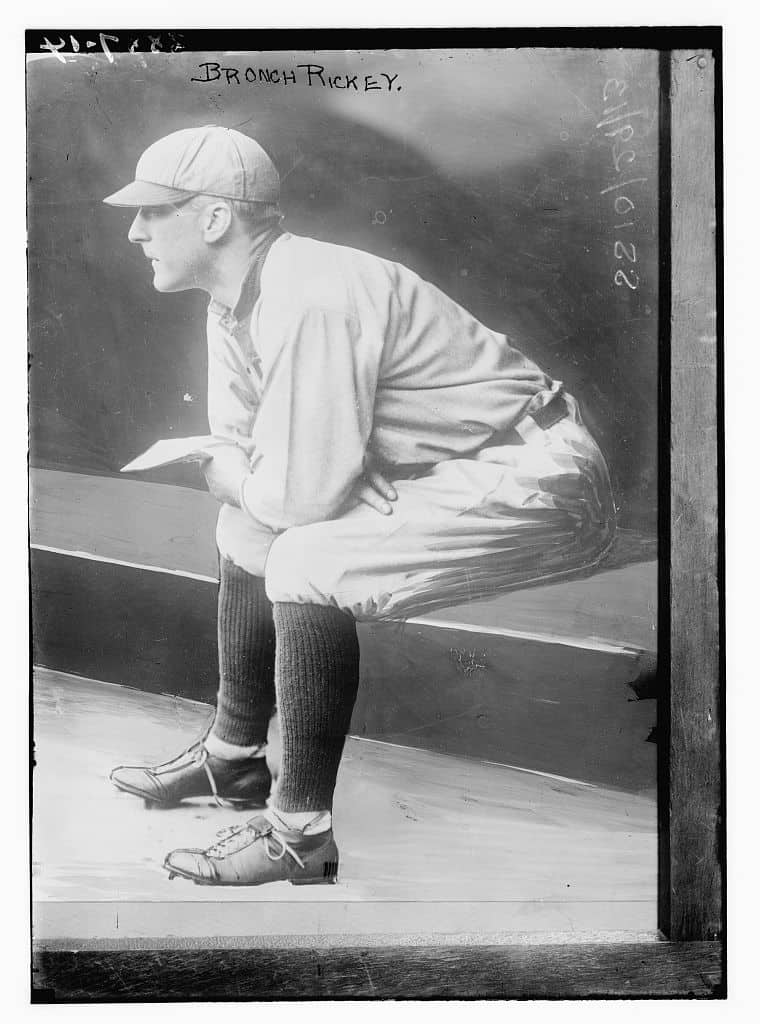 Baseball scouting reports of one of the most famous baseball executives and scouts in history, Branch Rickey, are now available online from the Library of Congress. The archive was digitized in time for Major League Baseball's 2018 season and for the LOC's new exhibition, "Baseball Americana," opening June 29.
Branch Rickey was responsible for helping Jackie Robinson successfully break Major League Baseball's color line. Some of the better-known players in the collection include Hank Aaron, Roberto Clemente, Don Drysdale, Sandy Koufax, Lou Brock and Willie Mays. The collection features about 1,750 baseball scouting reports from the 1950s and 1960s, documenting Rickey's skill in analyzing various aspects of a player's game and identifying some of the greats. In addition to future Hall of Famers, Rickey also evaluated hundreds of players who had varying degrees of success.
"The Library's Branch Rickey Collection reveals how he discovered some of baseball's greatest players. His spot-on assessment of players will take fans and historians into the mind of a sports genius," said Librarian of Congress Carla Hayden in a press release.
THE MAN BEHIND THE PAPERS
The National Baseball Hall of Fame says, "In a career that spanned multiple generations and multiple revolutionary changes in baseball, Branch Rickey was always looking to innovate."
He began his baseball career as a player for the St. Louis Browns and New York Highlanders from 1905-07. He left baseball for law school at the University of Michigan but returned in 1914 as an executive and manager for the St. Louis Browns. He moved across town to manage the Cardinals in 1919.
Rickey invested in the purchases of several minor league teams and created a feeder system to develop players, which became the "farm system." His investments paid off when the Cardinals, led by Pepper Martin, Joe Medwick, and brothers Dizzy and Daffy Dean, won three pennants and two World Series from 1930 to 1934.
The Cardinals won another World Series with Enos Slaughter and Stan Musial in 1942. That winter, Rickey moved to the Brooklyn Dodgers as team president and general manager. He went to the Pittsburgh Pirates and returned briefly to the Cardinals. He was elected to the Hall of Fame in 1967, two years after his death.
Rickey was known for spotting talent and for acquiring them for his team through his shrewd negotiating tactics. "He could recognize a great player from the window of a moving train," said sportswriter Jim Murray.
A conservative and religious man, he refused to participate in Sunday ball games, says the Baseball Hall of Fame.
He was also known as an innovator. Besides the modern farm system, he invented the batting helmet, encouraged the use of batting cages and pitching machines and hired a full-time statistical analyst. He was an advocate for expansion into new markets.
"But it was Rickey's steadfast opposition to baseball's color barrier that would forever identify him as one of the game's great pioneers," explains the Hall of Fame. "He signed Negro league star Jackie Robinson to a minor league contract in 1945 and paved the way for Robinson's major league debut on April 15, 1947. Anticipating the harsh treatment that Robinson would receive from fans and opposing players, Rickey told Robinson he was looking for a man who 'had guts enough not to fight back.'
"Robinson followed Rickey's advice with remarkable restraint. Amidst racial slurs, objects thrown at him from the crowd and even death threats, Robinson quietly exceled on the diamond and went on to win National League Rookie of the Year and Most Valuable Player Awards during his career."
"I realized how much our relationship had deepened after I left baseball," Robinson later said of Rickey. "Branch, especially after I was no longer in the sports spotlight, treated me like a son."
HIGHLIGHTS OF THE RICKEY PAPERS
The approximately 1,750 baseball scouting reports include:
Rickey's 1963 scouting report on Hank Aaron, who broke Babe Ruth's long-standing home run record of 714 in 1974. Rickey wrote that Aaron was "surely one of the greatest hitters in baseball today" but also noted Aaron "is frequently a guess hitter."
A 1955 scouting report on Roberto Clemente, who amassed 3,000 hits in his Hall of Fame career for the Pittsburgh Pirates.
A report dated March 30-31, 1964, on future National Basketball Association great Dave DeBusschere, where Rickey predicted that DeBusschere "should become a corking good major league pitcher."
For Hall of Famer Bob Gibson, Rickey noted on March 14, 1964, "when trying out young players … scouts and coaches would keep in mind Bob Gibson as a model for comparison and rate the prospect's stuff accordingly."
Rickey's career earned him a place in the National Baseball Hall of Fame in Cooperstown, New York. The Rickey Papers are available online at the Library of Congress.